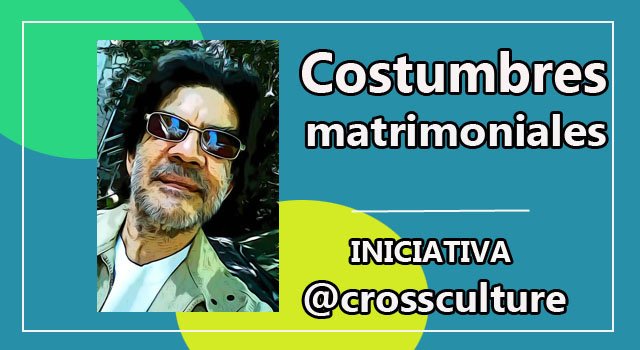 Una de las cosas que más me gusta de HIVE es la oportunidad de conocer personas de diferentes partes del mundo. Cada uno en sus publicaciones nos muestra aspectos relevantes de su vida personal y de la manera de ser de su cultura. HIVE es una gran ventana en la que las creaciones de lo hivers nos permiten asomarnos a nuestro extenso planeta.
One of the things I like most about HIVE is the opportunity to meet people from different parts of the world. In each of their publications they show us relevant aspects of their personal lives and the way of being of their culture. HIVE is a great window in which the creations of the hivers allow us to peek into our vast planet.
El amigo @starstrings01 nos deja una invitación de una comunidad nueva @crossculture. Un sitio de encuentro para que los hivers den a conocer esos detalles particulares de cada cultura. En esta oportunidad nos pide compartir la forma en que celebramos nuestros matrimonios. Les comento…
Friend @starstrings01 leaves us an invitation of a new community @crossculture. A meeting place for hivers to share those particular details of each culture. This time it asks us to share how we celebrate our marriages. Let me tell you...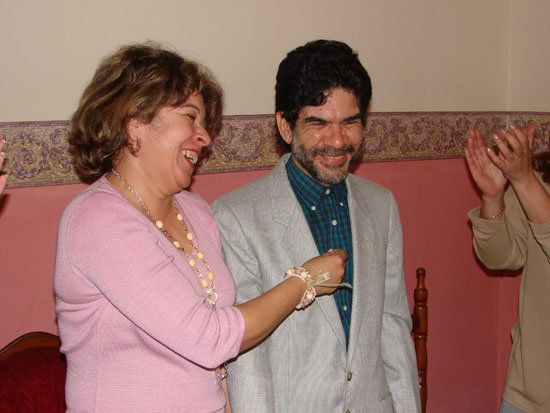 En mi país Venezuela, las parejas se establecen de muchas formas, la más común es la unión informal. Allí el único requisito es el deseo de ponerse a vivir juntos. Sencillamente las personas lo deciden, dan el paso y comienzan su nueva vida. Tanto las mujeres, como los hijos procreados en este tipo de unión gozan del amparo legal y tienen los mismos derechos de las personas que han optado por el matrimonio formal.
In my country Venezuela, couples are established in many ways, the most common is the informal union. There the only requirement is the desire to live together. People simply decide, take the step and start their new life. Both the women and the children procreated in this type of union enjoy the legal protection and have the same rights as people who have opted for formal marriage.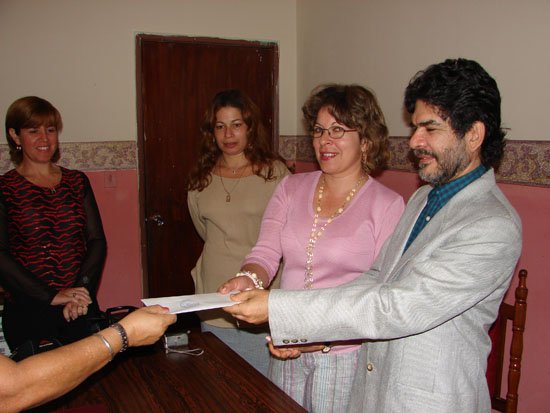 Yo me uní a mi actual esposa de ese modo y luego de muchos años decidimos formalizar y celebrar nuestro matrimonio civil.
I joined my current wife in this way and after many years we decided to formalize and celebrate our civil marriage.
Tenemos dos tipos de matrimonios, el civil, que es el de validez legal, se celebra ante la autoridad respectiva y puede hacerse en la casa particular de los contrayentes o ante el sitio donde está establecida la autoridad competente, en nuestro caso son las prefecturas.
We have two types of marriages, the civil marriage, which is the one of legal validity, is celebrated before the respective authority and can be done in the private house of the contracting parties or before the place where the competent authority is established, in our case it is the prefectures.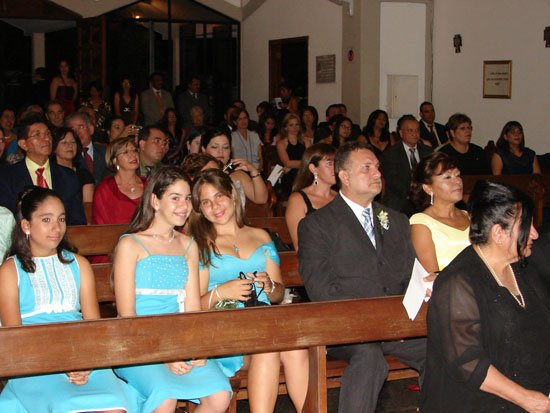 Este matrimonio civil es requisito indispensable para poder hacer el matrimonio eclesiástico, el que se realiza de acuerdo al rito católico.
This civil marriage is a prerequisite for the ecclesiastical marriage, which is performed according to the Catholic rite.
Para la celebración del matrimonio católico hay varios requisitos: Los dos integrantes deben estar bautizados y presentar el comprobante respectivo. Es obligatorio que los novios participen en un proceso de preparación religiosa, que se hace durante varias semanas. Una vez cumplido el cursillo prematrimonial y realizado el matrimonio civil, se procede al matrimonio religioso.
For the celebration of the Catholic marriage there are several requirements: Both parties must be baptized and present the respective proof of baptism. It is mandatory that the bride and groom participate in a process of religious preparation, which is done during several weeks. Once the prenuptial course has been completed and the civil marriage has been performed, the religious marriage takes place.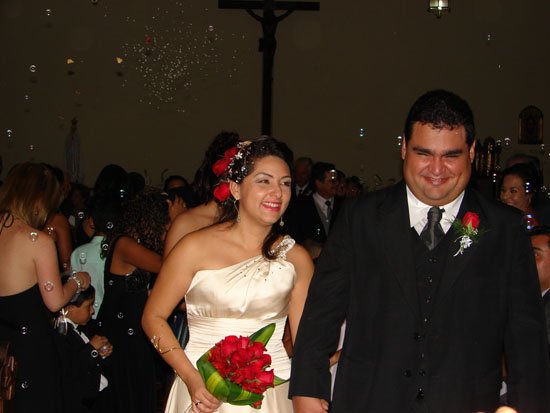 El matrimonio religioso es una ceremonia muy bonita, se hace en la iglesia con la participación del sacerdote; algunas veces los novios visten un atuendo especial, pero esta es una costumbre que se ha flexibilizado mucho, se acepta cualquier traje formal.
The religious marriage is a very beautiful ceremony, it is done in the church with the participation of the priest; sometimes the bride and groom wear a special attire, but this is a custom that has become much more flexible, any formal suit is accepted.
La novia tiene unas damas de honor que la acompañan en la ceremonia y el padre entrega la novia al esposo, si el padre no está vivo o está incapacitado lo puede hacer un padrino. Luego se hace una gran celebración donde comparten familiares y amigos. El matrimonio es un gran momento en la vida de la persona y de la familia.
The bride has bridesmaids who accompany her in the ceremony and the father gives the bride to the husband, if the father is not alive or is incapacitated a godfather can do it. Then there is a big celebration where family and friends share. Marriage is a great moment in the life of the person and the family.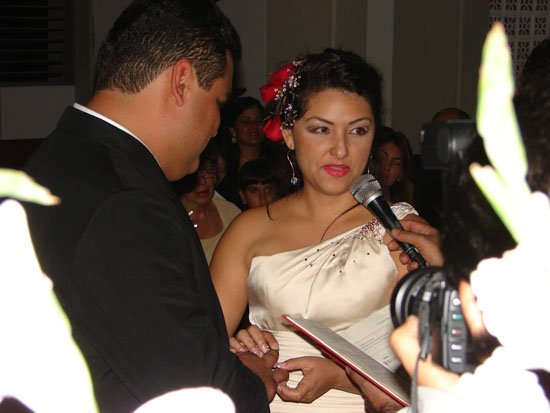 En nuestra cultura el matrimonio eclesiástico es indisoluble, lo que significa que es de por vida, hasta que la muerte los separe. Por eso es inaceptable que una persona pueda casarse dos veces por el rito católico.
In our culture the ecclesiastical marriage is indissoluble, which means that it is for life, until death separates them. That is why it is unacceptable that a person can marry twice by the Catholic rite.
El matrimonio civil si acepta el divorcio y las personas pueden contraer el matrimonio y divorciarse todas las veces que lo consideren necesarias, hasta que así lo decidan.
Civil marriage does accept divorce and people can marry and divorce as many times as they consider necessary, until they so decide.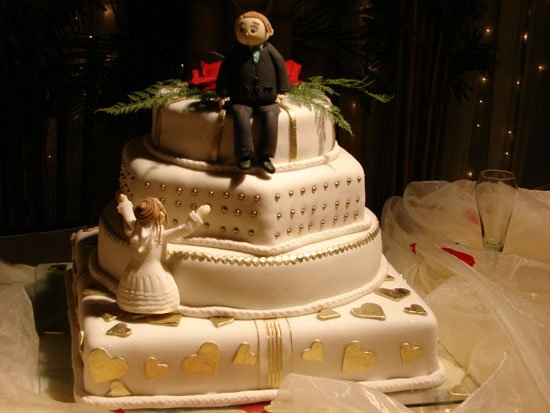 Lo ideal es que la persona logre encontrar la pareja que le permita tener una existencia plena por toda la vida. La estabilidad de la pareja es la mejor garantía de que los niños van a tener una crianza en un ambiente amoroso donde aprenderán a ser buenas personas.
The ideal is that the person manages to find the couple that allows him/her to have a full existence for life. The stability of the couple is the best guarantee that the children will be raised in a loving environment where they will learn to be good people.
Esta es mi participación para la iniciativa creada por los amigos de la comunidad @crossculture. Invito a todos a participar de todas las actividades propuestas por ellos.
This is my participation in the initiative created by friends of the @crossculture community. I invite everyone to participate in all the activities proposed by them.
Gracias por tu tiempo.
Thanks for your time.
Las fotos corresponden a mi matrimonio civil y al eclesiástico de mi sobrina.
The photos correspond to my civil marriage and the ecclesiastical marriage of my niece.
Invito a la amiga @marybellrrg a participar del desafío.
I invite friend @marybellrrg to participate in the challenge.
Translated with www.DeepL.com/Translator (free version)

Todos tus comentarios son bienvenidos en este sitio. Los leeré con gusto y dedicación.
Hasta una próxima entrega. Gracias.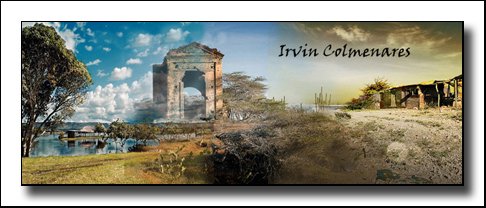 Las fotos, la edición digital y los Gifs son de mi autoría.