Hi everyone.
Traditional Marriages in Akwa Ibom are the most referred marriages because it constitute of both tradition, culture and every other thing tradition suggest.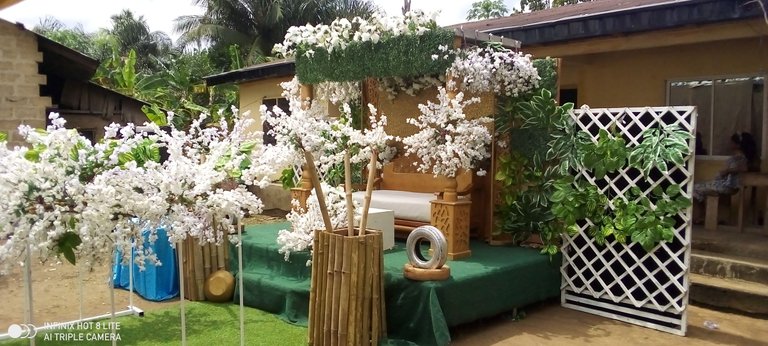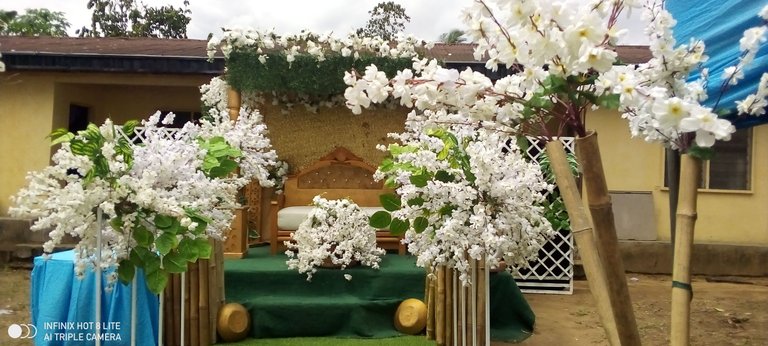 We did the set up so am gonna pay more attention on explaining the process.
We left at about 7:00am to the warehouse where we normally rent equipment for work and before we could finish loading up the car it was already some minutes pass 9:00am and we moved.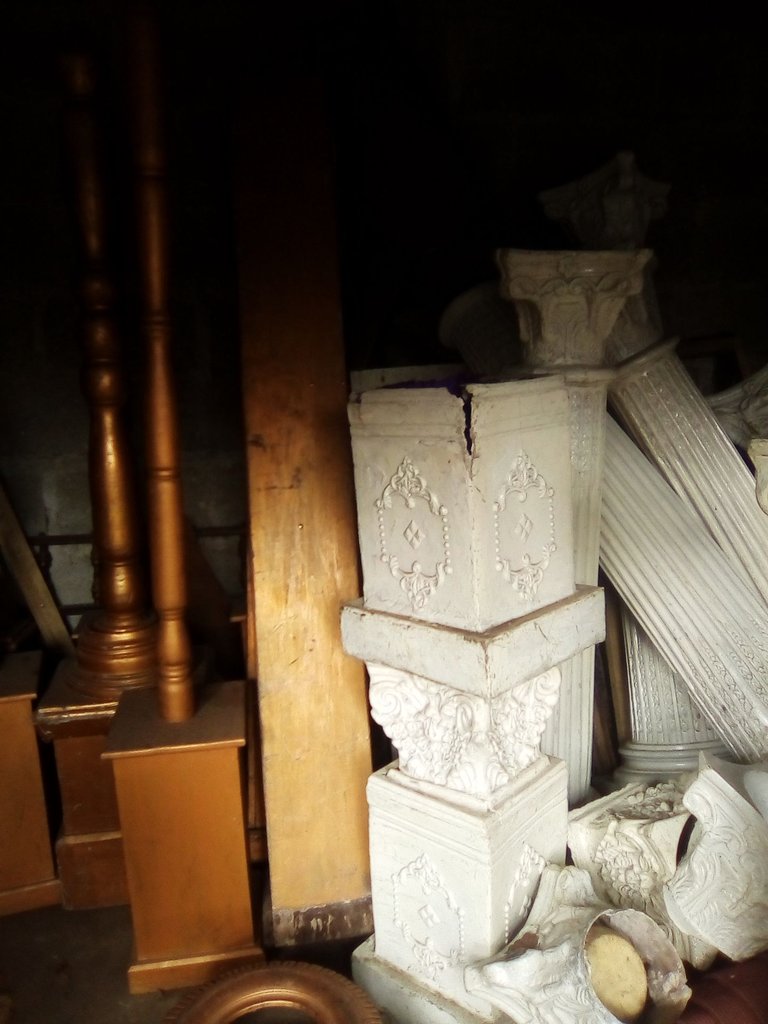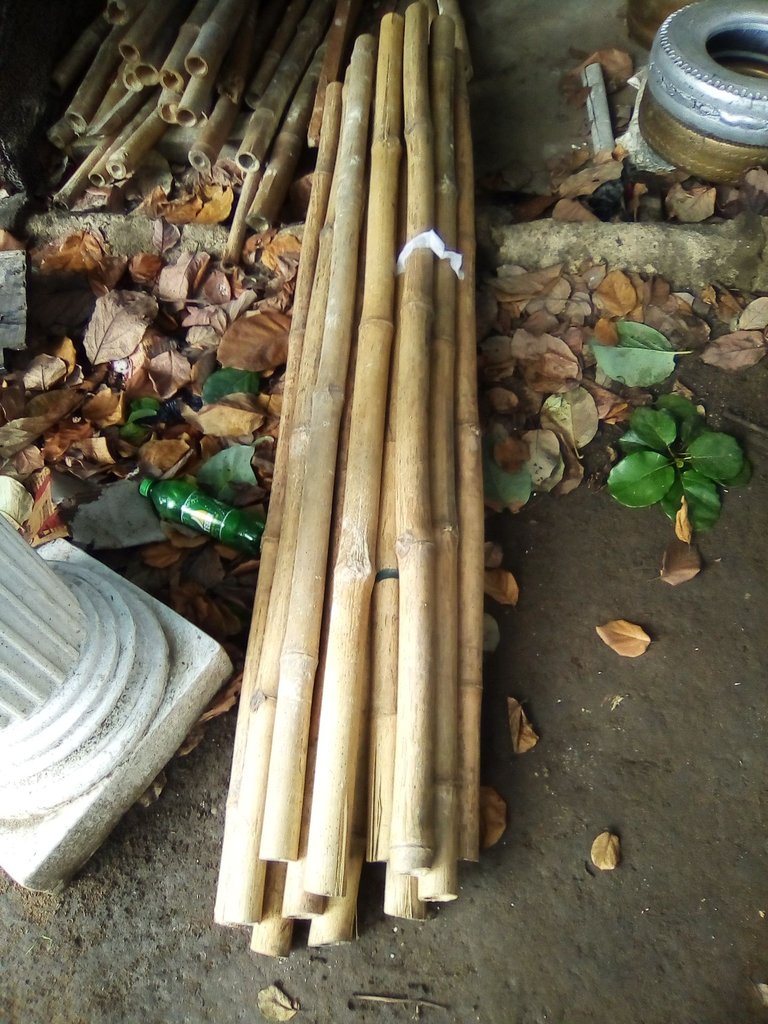 And we moved to the venue. Distance can sometimes make the heart become dull but when the reality of your destination appears to you, your heart quickly gets excited again.
It was some minutes pass 10 when we arrived the venue of the event.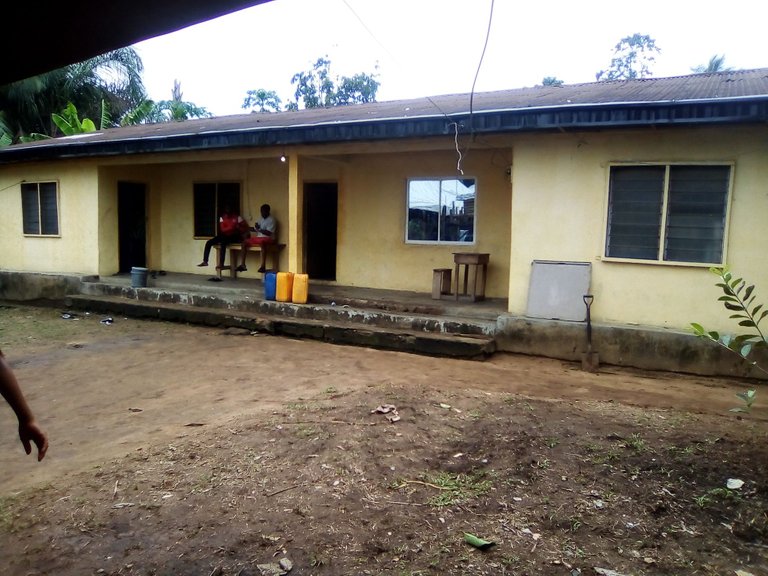 I have noticed that all the post here is about wedding and others cultural activities but I want to take a different turn by telling us how traditional wedding huts is done.
Pictoral Process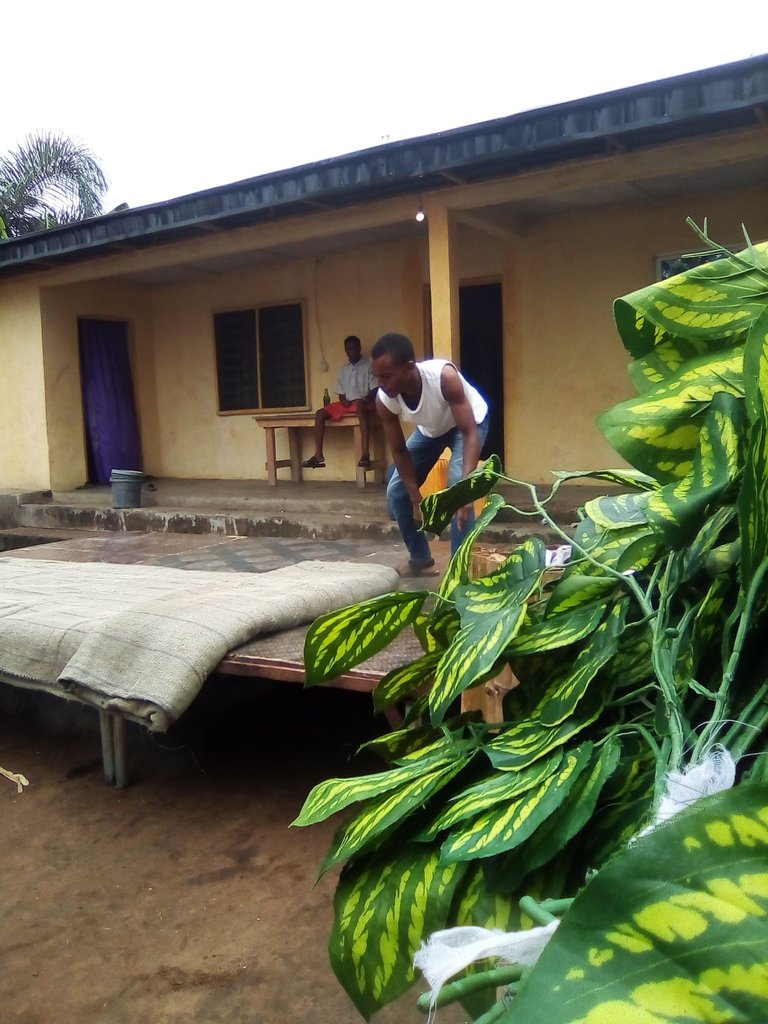 So we started by setting the stage and then we covered with a green rog carpet.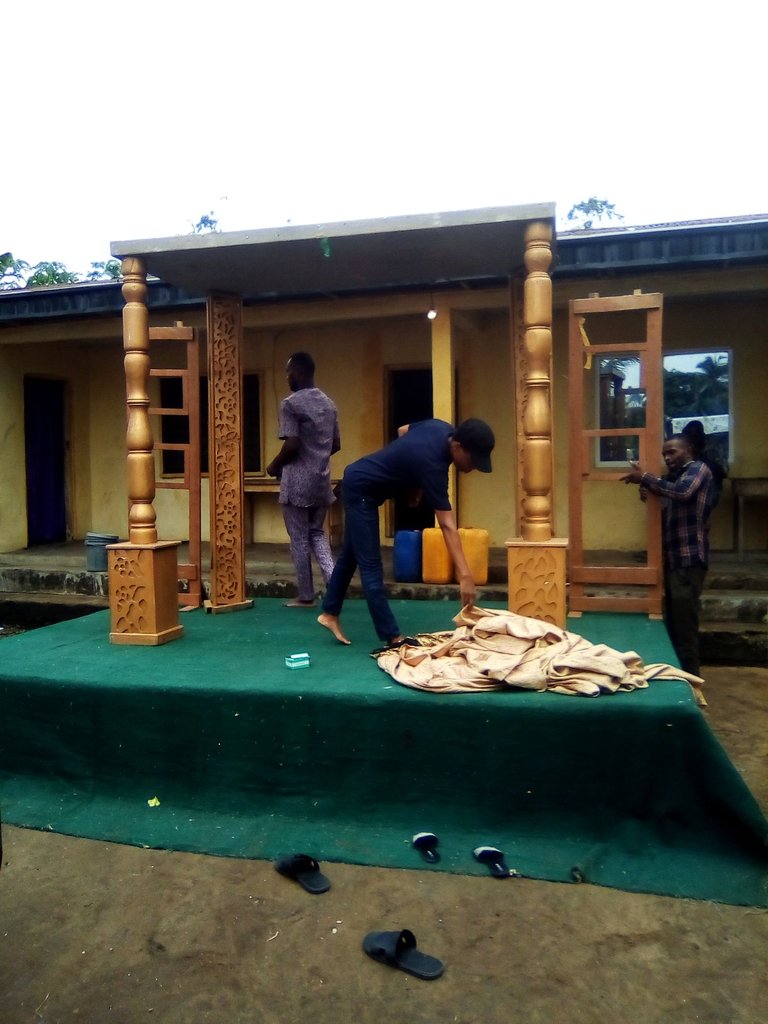 A house built on a rock cannot be moved so we placed our hut on a stage which served as our rock.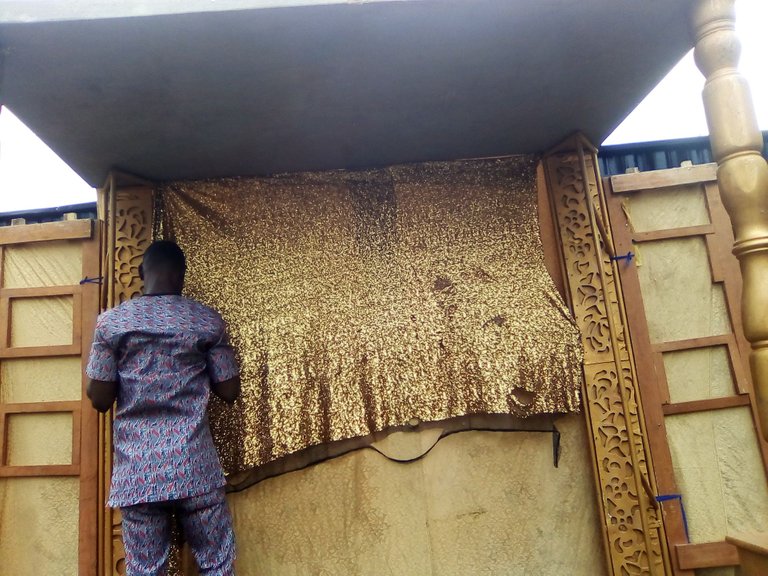 Like you saw in the previous picture, the hut is always naked so we had to cover up it nakedness and we used a gold sequence material pinning it to the hut with a thumb tag just as what you see above.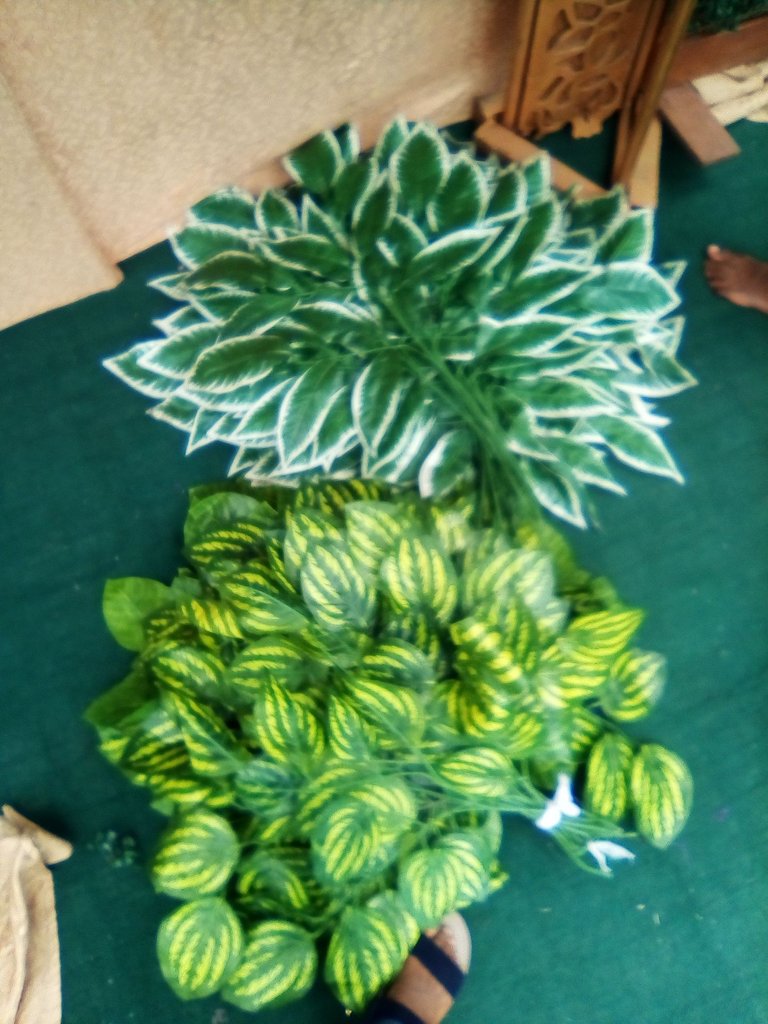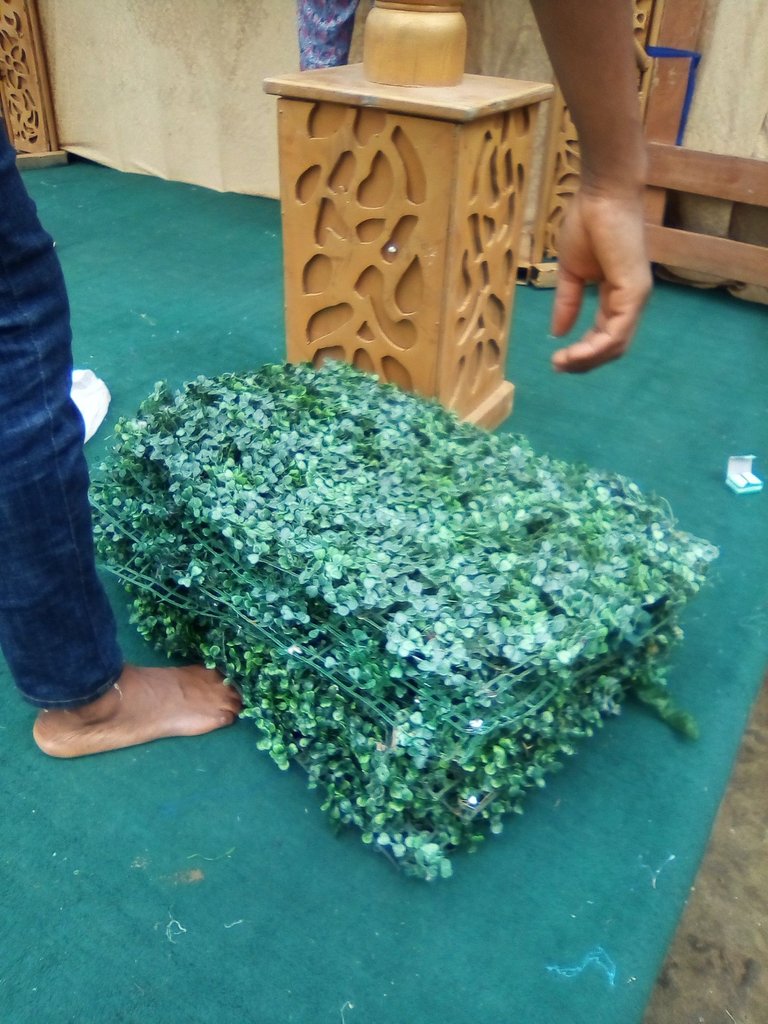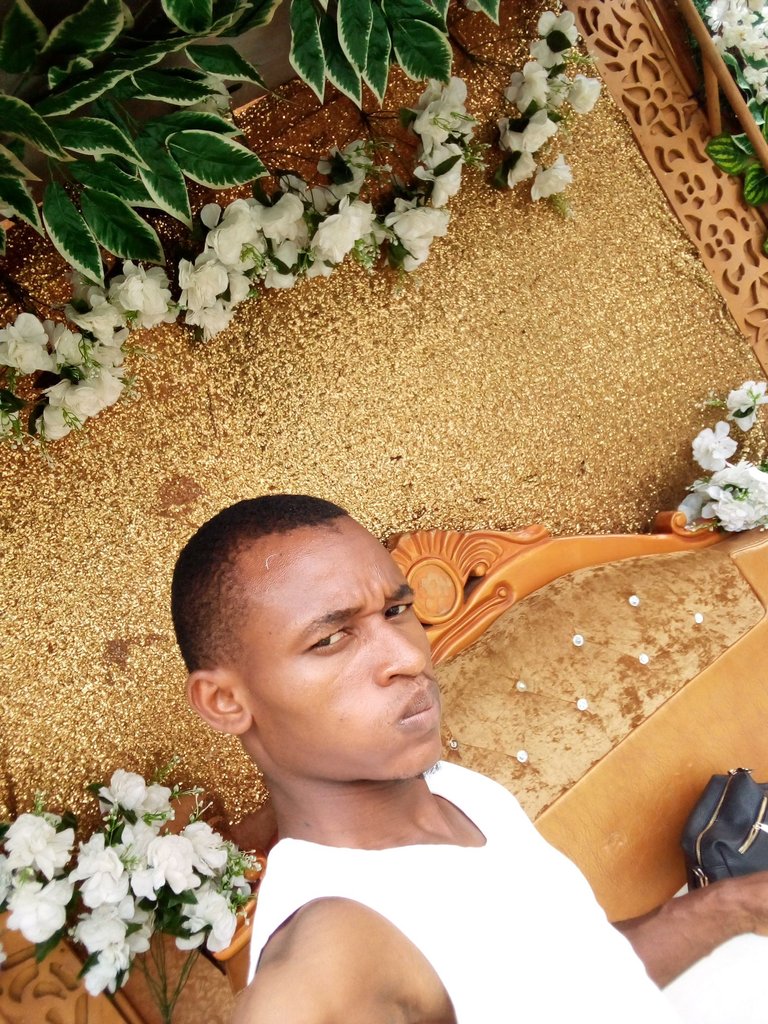 This was purely a flower work as the client needed a touch of class and exception. So we used so much flowers that the guest that came around literally shouted because the flowers were too much.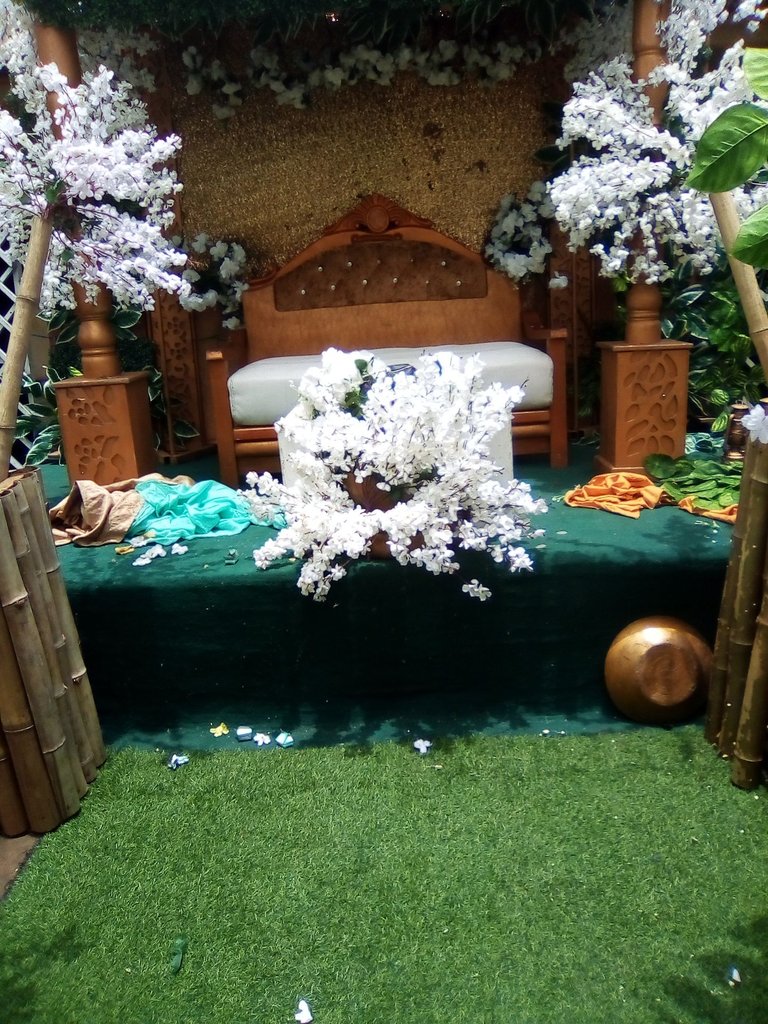 Half way into finishing but actually done with the hut itself. And then we moved to the walkway.
Shortly afterwards we cleared the left over materials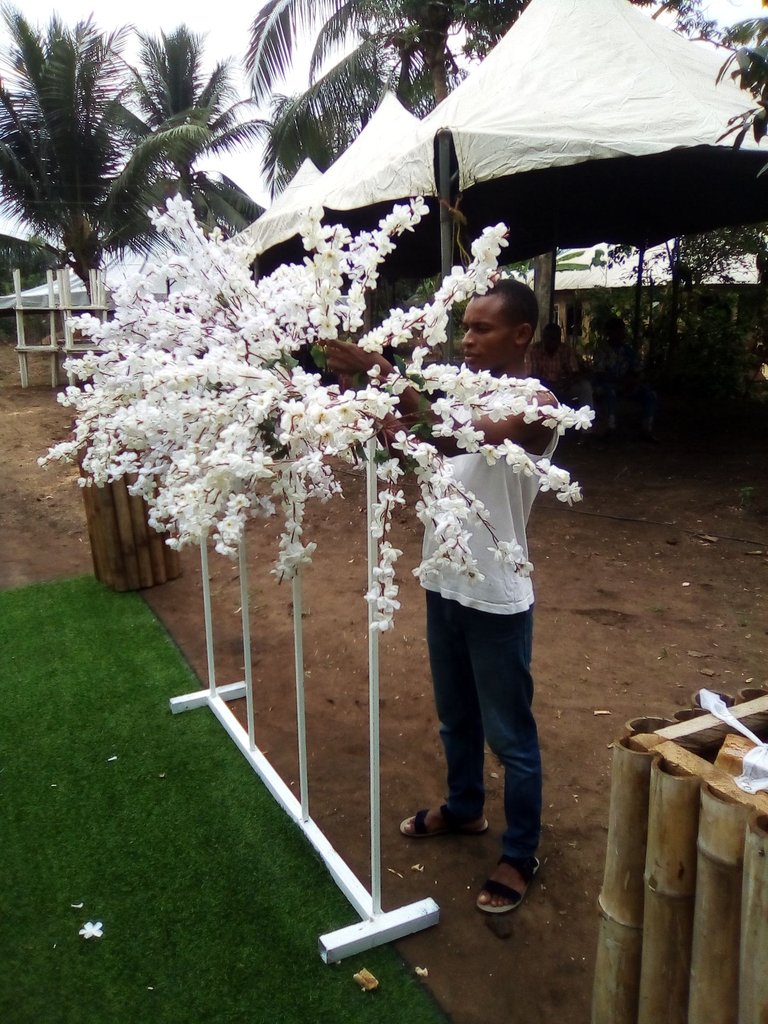 Nothing in life is a waste. Even the least thing like a bamboo plant is a good decorative instruments and it always shows tradition in totality.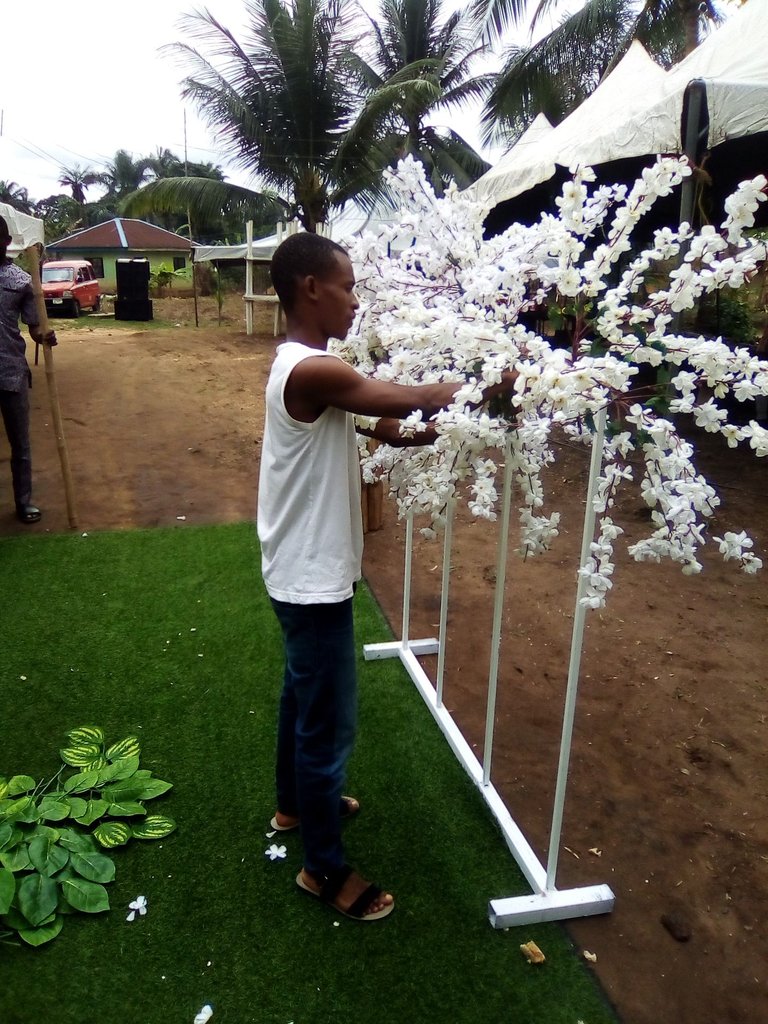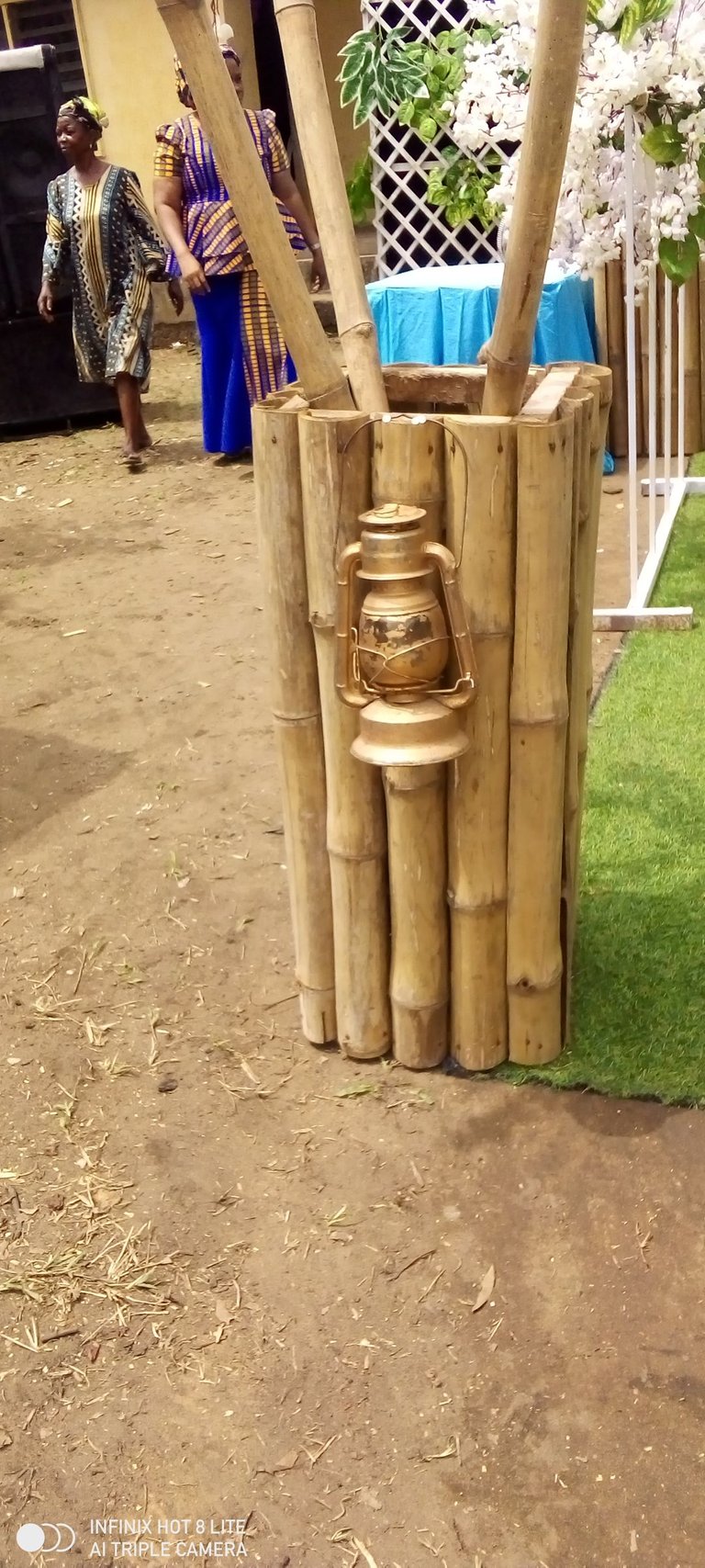 Light is one thing that is very necessary if life must continue so the lantern hanging on the bamboo flower stand signifies that the union will never know darkness so to an extent it is a secret prayer we always pray for the couples that their home should at no moment experience darkness in any form. Financially and otherwise.
Green is significant to fertility so every colour we used was highly intentional just so that it will signify all that the couples would be expecting in their home.
The white flowers signifies holiness, chastity and purity. One of the things that ruins a home very quickly is unfaithfulness and our earnest prayer for faithfulness in their home was well loud or expressed by the color white.
The events was quite colourful and people can in from far and near to share in their joy. Some came as far a Calabar, PH and other part of the country.
Happy Married Life to them.