Gbagyi the most Peacefull and Purify Nation

Who I am?
I am Samson a great man and the last of my kind in the family of Gimba(great farmer of his time) from a town called Towun(self independent) establish by hunters, Gbagyi by birth and a Nigerlite, Nigeria.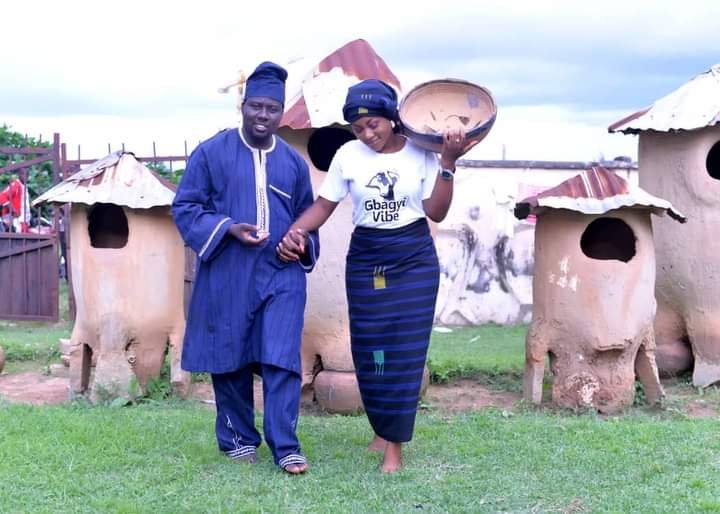 Gbagyi means pure tree, likely to the one Adam and Eve ate in the garden. Gbagyi name came from a tree named "Gba" and "gyi" means pure as believers of Christ do say "Holy Spirit". Many misconception of the other tribes trying to take honor for themselves in misinterpreting symbols, name and history.
If you want to know history then be sure to learn fossil's record and dynamic change in environments as evolution occurs on domestic animals around us as we ourselves change with time and season.
Gbagyi in Nigeria presently occupies the middle belt region consisting of Niger, Nassarawa, Kogi, Kaduna and Abuja federal capital territory of Nigeria. The most occupation of my culture is farming, craft(pottery, knitting ) rearing of animals to use there dump as manure and hunting in a wild forest to sell on a small market setting of the land and family consumption.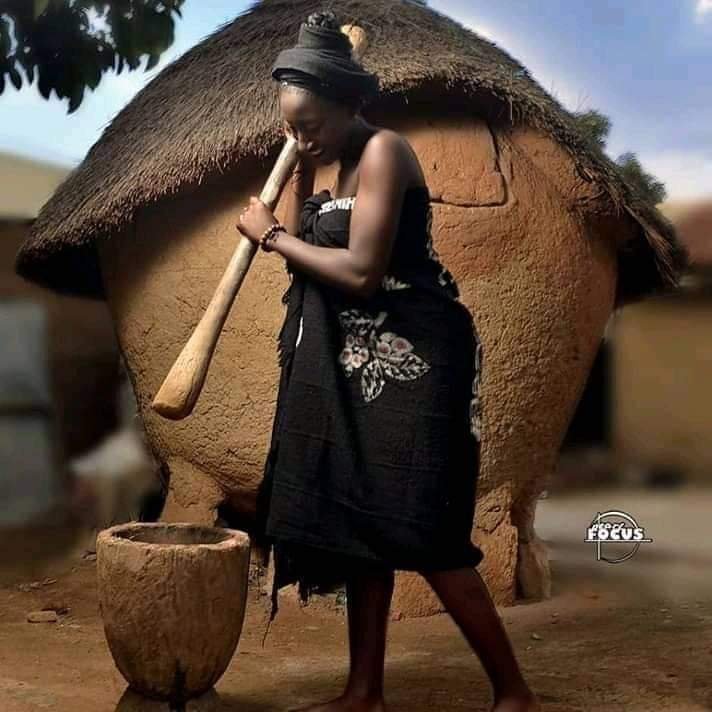 Ancients Gbagyi men used to wear "Bache" and the women Agesida and men Bache normally show there buttocks outside but covers the men gonad just like John the Baptist girdle himself in the Bible history.
This how Bache look like
[80223430_2744340412291625_372356889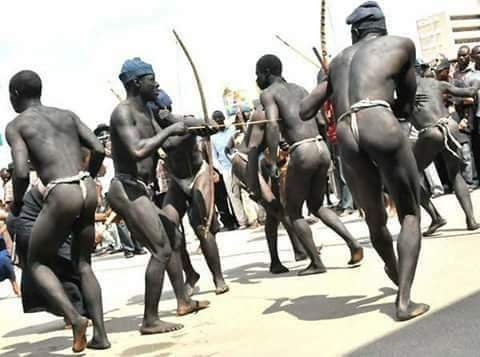 We have different attire now due to modernization and show case of beauty contest in towns, city and Nigeria as a whole but the real color attire of Gbagyi people is black, dark blue, light blue and sowed bases on your choice.
This stature also mean freedom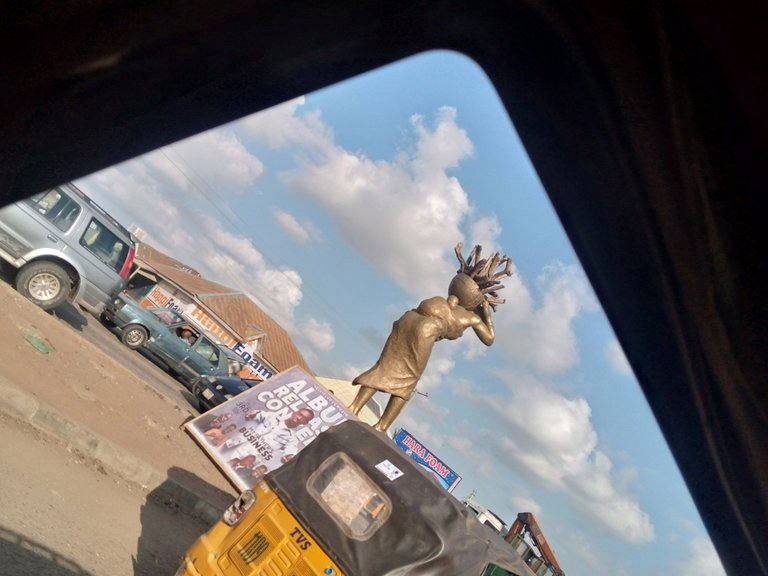 Our mode of women moving loads from farm or anywhere is on the shoulder with calabash and ports as we have potters make ports of different varieties and some to fetch water from river, drinking, cooking, and some for ritual purpose. Calabash are of different sizes for different purposes, the big calabash are use to keep things, carry loads of firewood and farm products but small calabash are used to drink palm wine, use to drink water, keep soup items, use as fetcher in the bathroom and many more important uses. It is believed that our heads are kin and king to our body so must be respected and loads that the head cannot carry our shoulder does.
Gbagyi as a culture has a particular food they are known to eat and drink which are Shamar zhe(pounded yam), Ezhe(process guinea corn meal). Ezhe are left for two weeks without spoiling and can be grinded with hand and taking as food with Candolo(locust maggi) which was the maggi of my unknown anscestors and the meal is called zhepo which I so much love as culture food.
Respect is one of the core value as we are refered to Christ followers by different cultures, respect your elders so your days shall increase on earth, and you don't greet an elder standing but rather you squat
You dare not steal, if someone steal then a small chick of 3-4 weeks is given to gods of our land called Azhiba and will hunt the criminal and kill his family from the list then him as the last with the grace of confession before he/she died with a big tummy. I don't like this gods for it act, instead of punishing the offender alone it's will curse the death of innocent people given the grace to the offender to confess before all his family is wipe out.
Peace is the atom of love that allow freedom in our kingdom. We are loving, kind and peaceful and can live with any kind of being worldwide, we also accommodate strangers peaceful before knowing there actual intention.
It's norms for a child to grow with his parents to learn how to farm as a man and have your own family some day and the ladies to learn motherhood from there parent's, house work, getting to know a good man with potential of providing for here needs.
This is a good example of a lady who has learned under her parents to sieve grains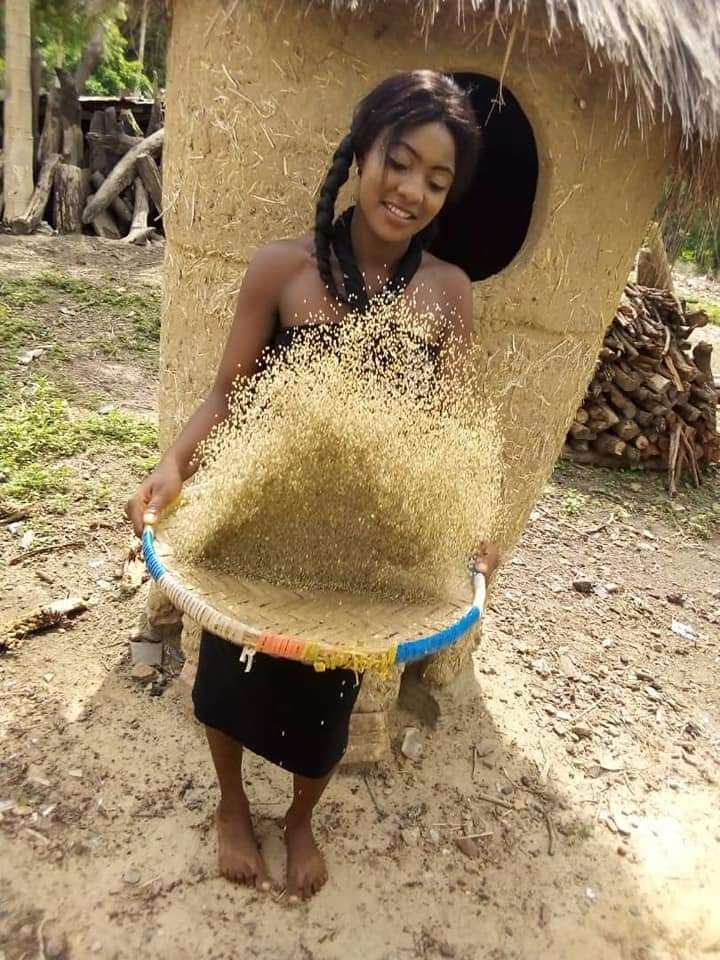 and how to pound grains for consumption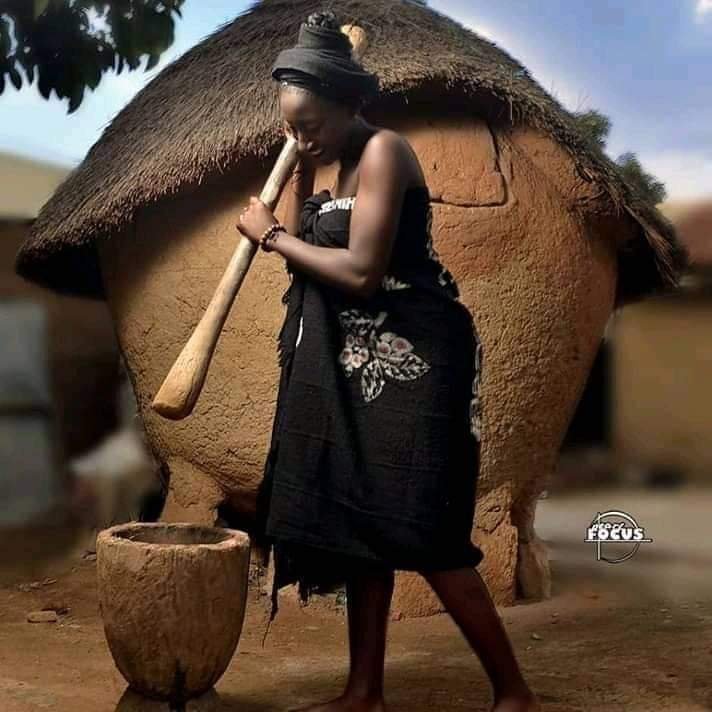 As Gbagyi culture your dare not eat with one hand on the floor but used the other hand to hold firm your plate from moving to and fro. An elder son or daughter must be sacrificial in time of eating as large portion of food is left for the junior to continue eating even when your not satisfied, what! I really don't practice that rather I tell mum everybody plate should be served my way of consumption is slow like that of tortoise.
You dare not greet your inlaws standing.
In the absent of the father the elder son shares meat or any special thing and call according to hierarchy of birth till the least and you must not argue nor insult your senior as it's believe he was born before you and has more experience and wisdom of life than you do but I actually kick against this, nowadays children are born wiser than even the seniors with fast ability to predict what will happen tomorrow.
You don't collect gift or anything from someone with left hand is seen as taboo and bad luck in life and sometimes disrespectful and showing ungratefulness.
Given your daughter for marriage is a process done by the uncles and aunts with all possible ritual been done as its required of the groom.
Thus are just the few things about the values of Gbagyi people.
Now, what I am is a civilized Gbagyi man, Christ follower and holding to the improve core values and norms of my Culture.
Up Gbagyi Nation, Peace and Purity.
Here is the yearly Gbagyi culture celebration with @dwixer in the occasion as it's our norms to celebrate with masquerade for new generation to lear never forget there culture heritage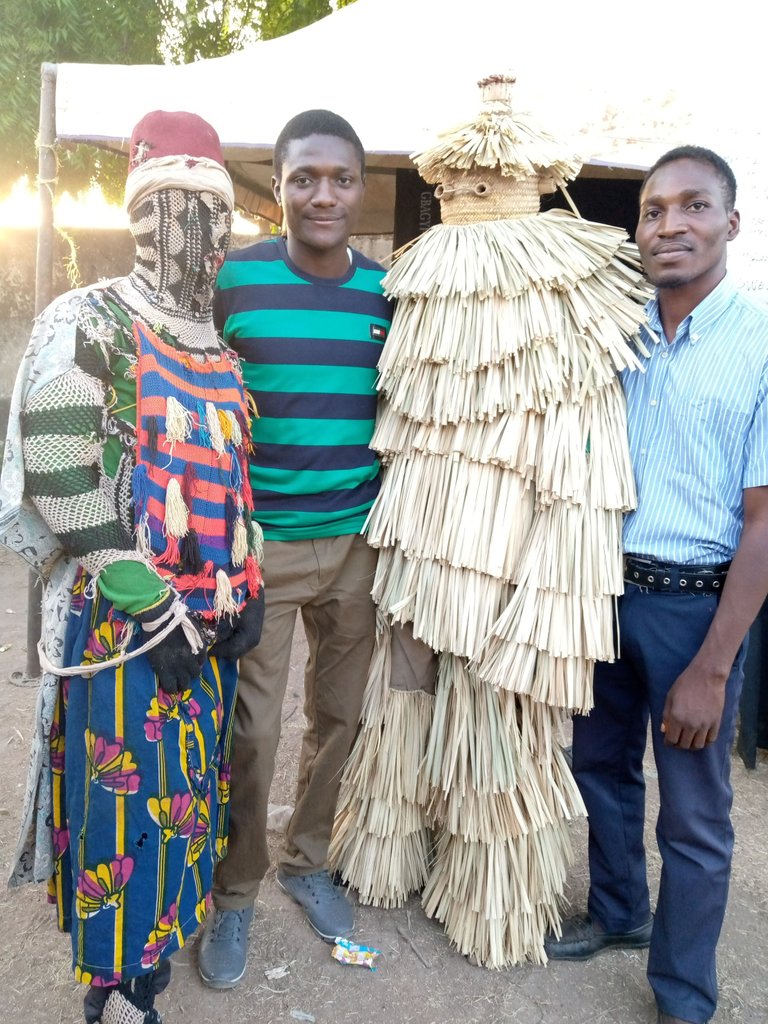 ---
---