Kooking Stick Noodles For the Family
---
---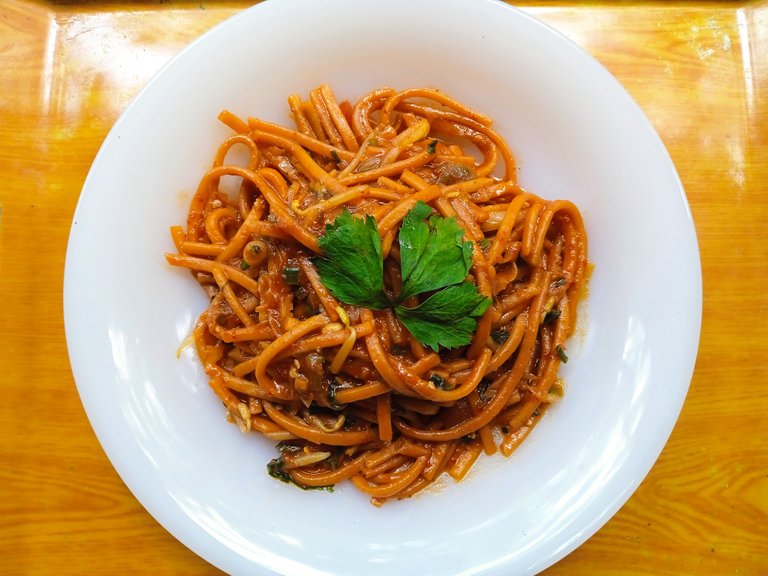 ---
Mie sticks are noodles made from wheat flour, sago flour, salt, water and baking powder. This noodle stick is a snack from time to time until now and there are still many people who sell it with its distinctive taste because this noodle stick is made of flour so that this noodle stick has a slightly thick structure standing upright like sticks before cooking so this noodle is called with stick noodles.
---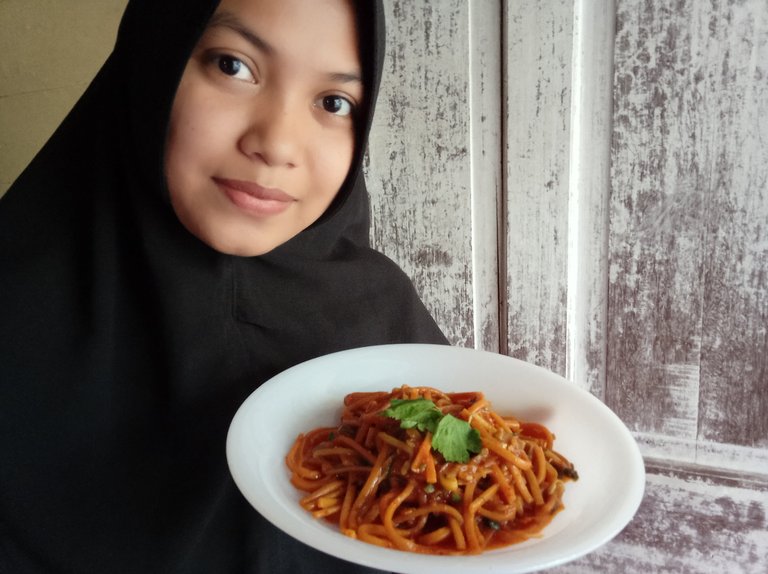 ---
Mie sticks may not be as popular as other noodles such as instant noodles, flour noodles and vermicelli. however, this noodle is very tasty and tasty when cooked with a slightly spicy taste. This time I want to cook the noodle sticks a little wet and not too dry in the frying pan. In making noodles, both flour stick noodles or kilo or vermicelli and other instant noodles. I really like noodles that have gravy because I don't really like dry fried noodles that don't get wet.
To make it I need the following ingredients.
---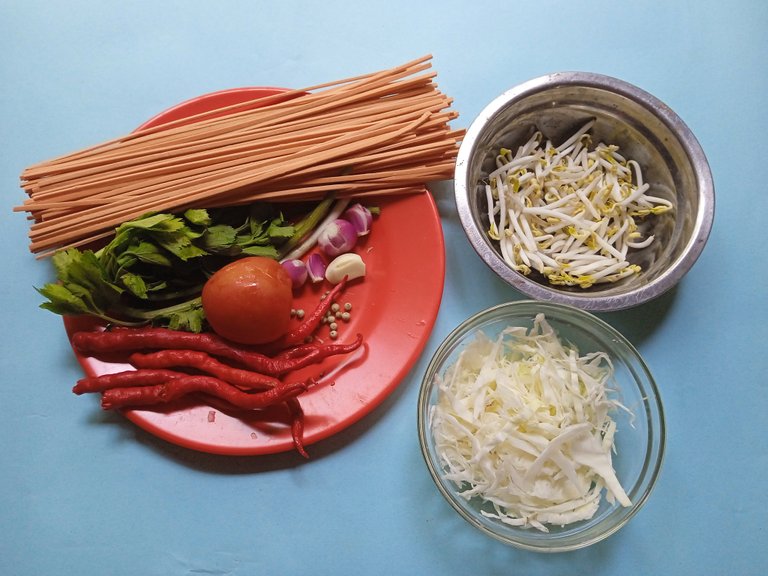 ---
Ingredients
Mi sticks 2 ounces
Cooking oil
1 liter of water
¼ cauliflower
1 ounce of sprouts
1 tomato
7 red chilies
4 cloves of red onion
1 clove of garlic
½ teaspoon of pepper
½ teaspoon of salt
2 tablespoons of sweet soy sauce
Scallions and celery
Cooking steps
The first step
Heat the water first to boil the noodle sticks, if the noodle sticks are crushed or not hard then you can remove and drain them.
---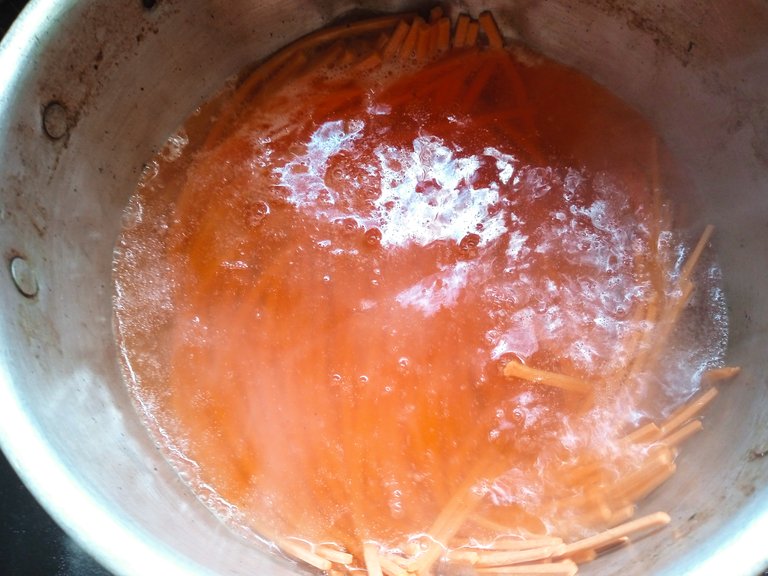 ---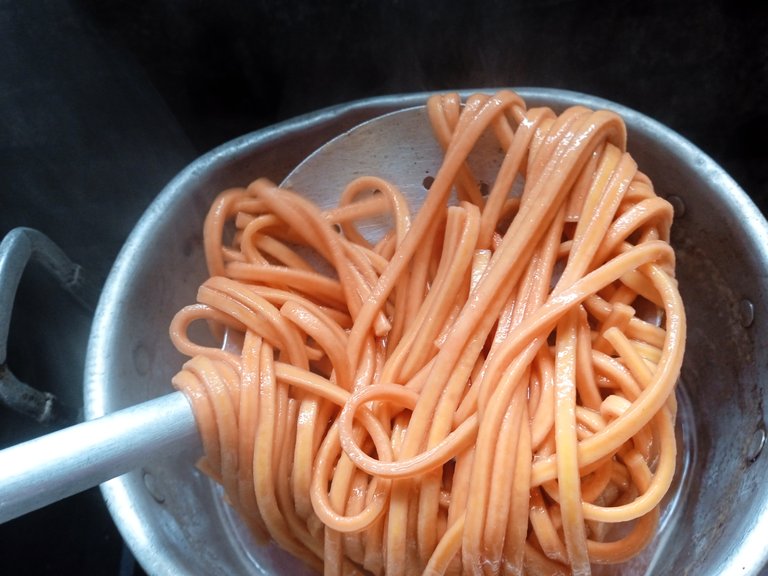 ---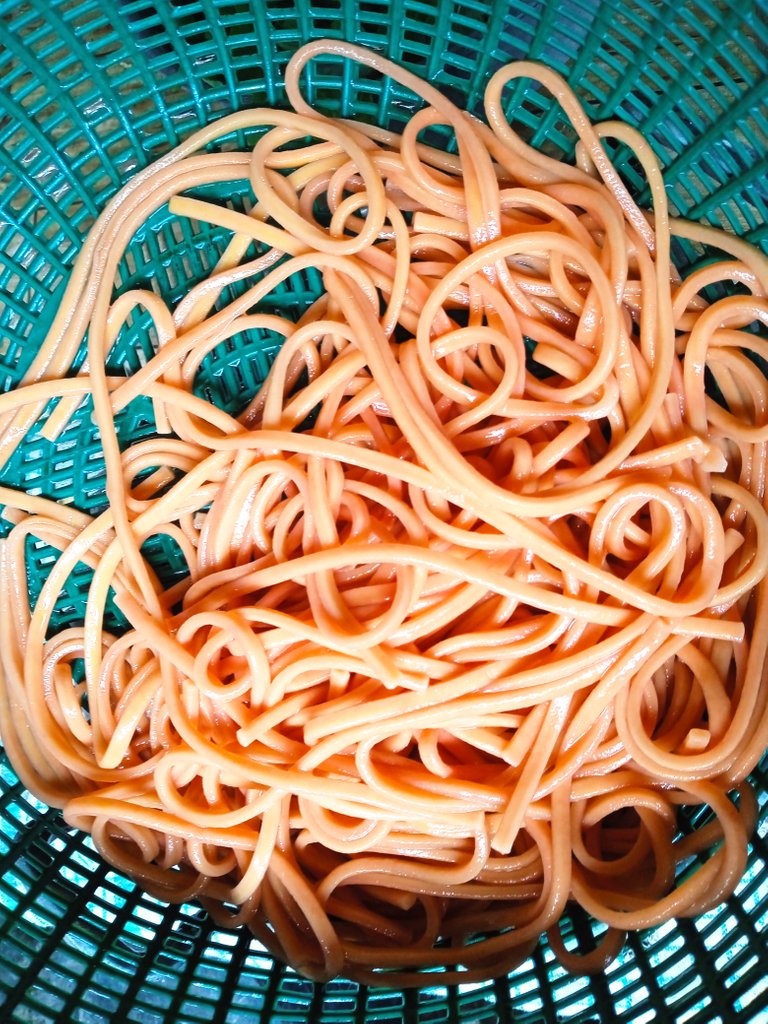 ---
Step Two
Put the spices in the blender, puree.
---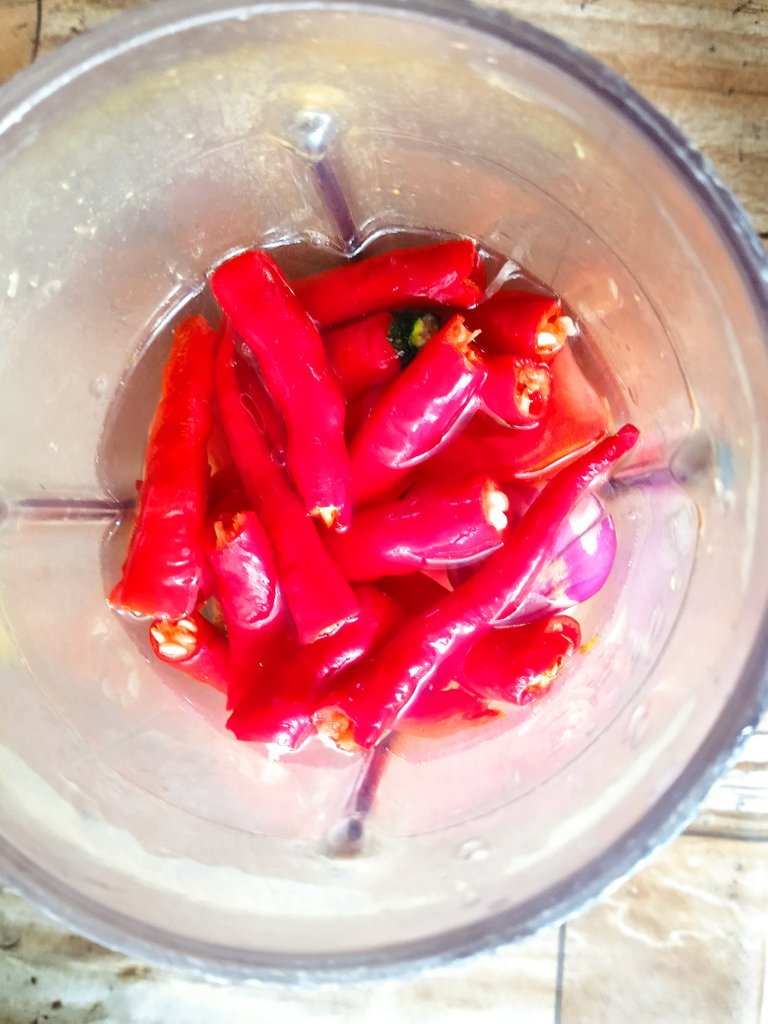 ---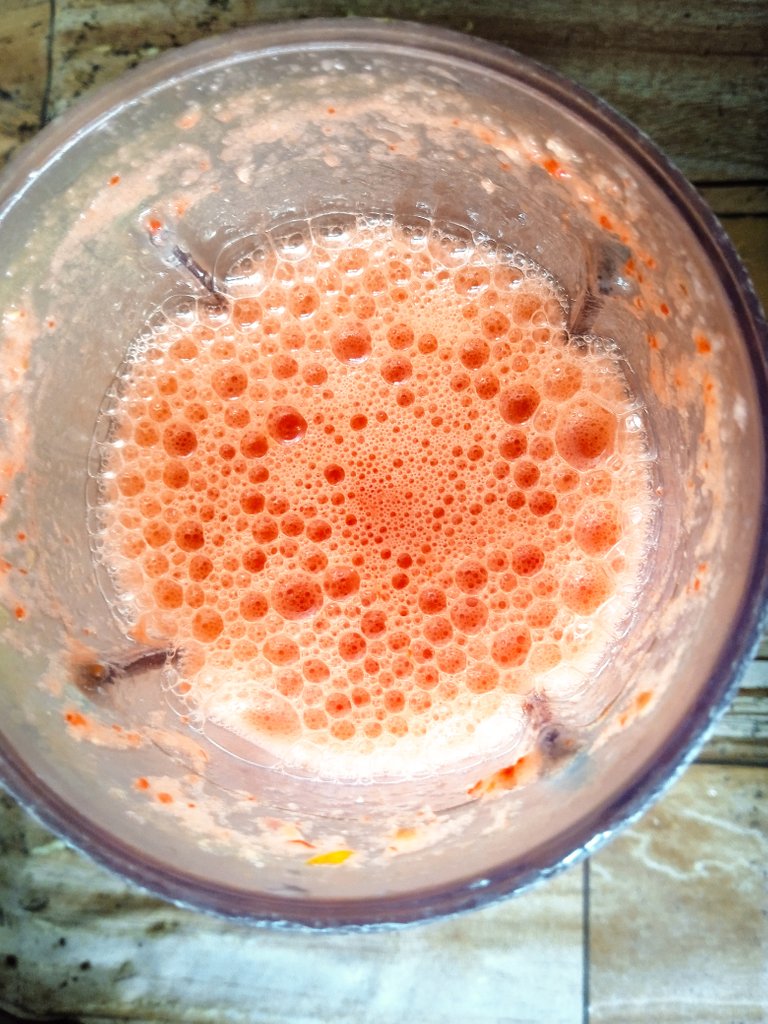 ---
Step Three
Then fill the cooking oil in the pan, wait until it's hot, add the ground spices.
---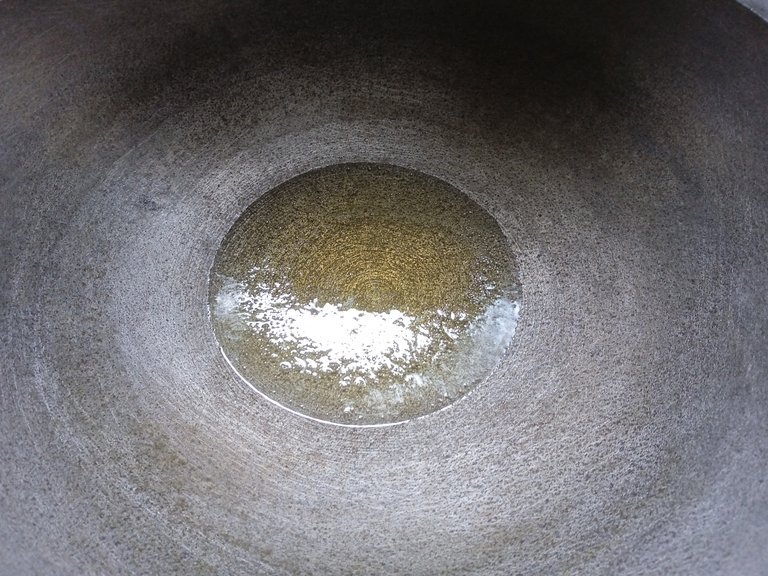 ---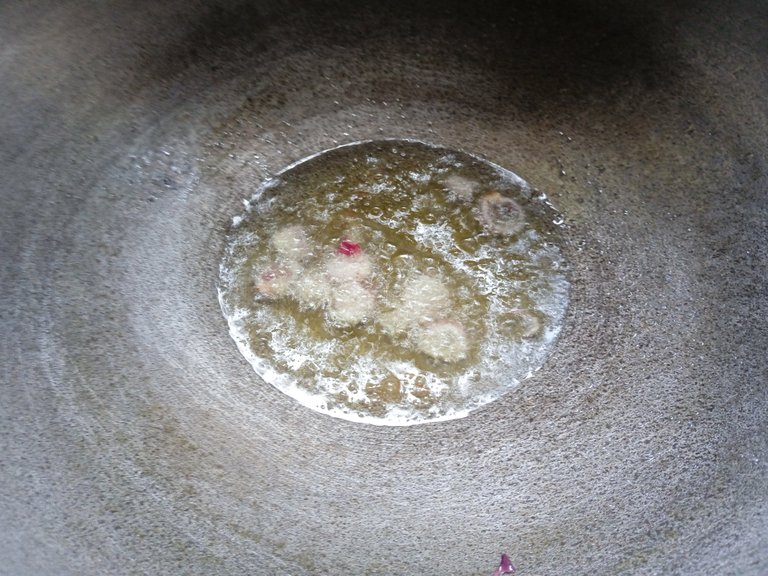 ---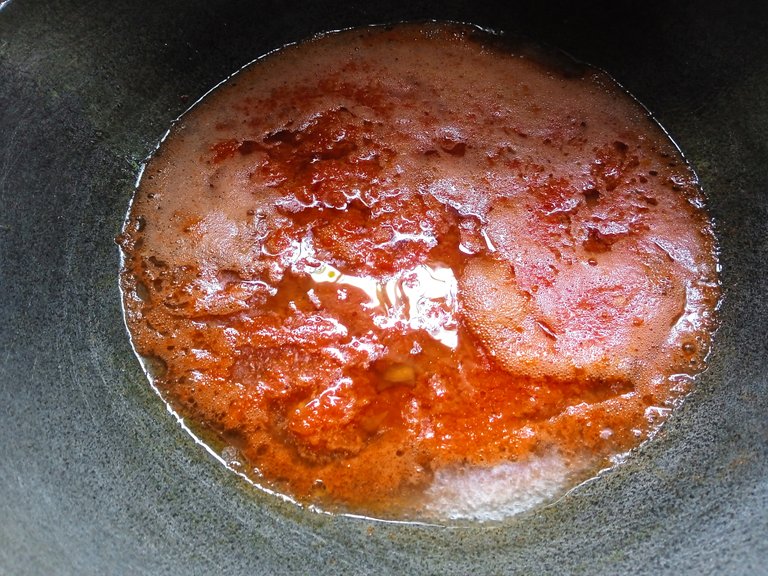 ---
Step Four
When the seasoning has released an aroma, add the cauliflower and bean sprouts, cook until the vegetables are cooked.
---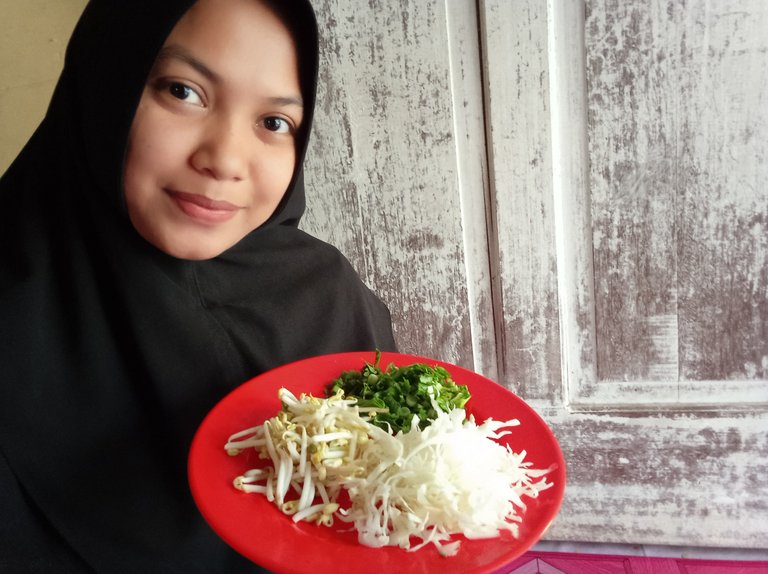 ---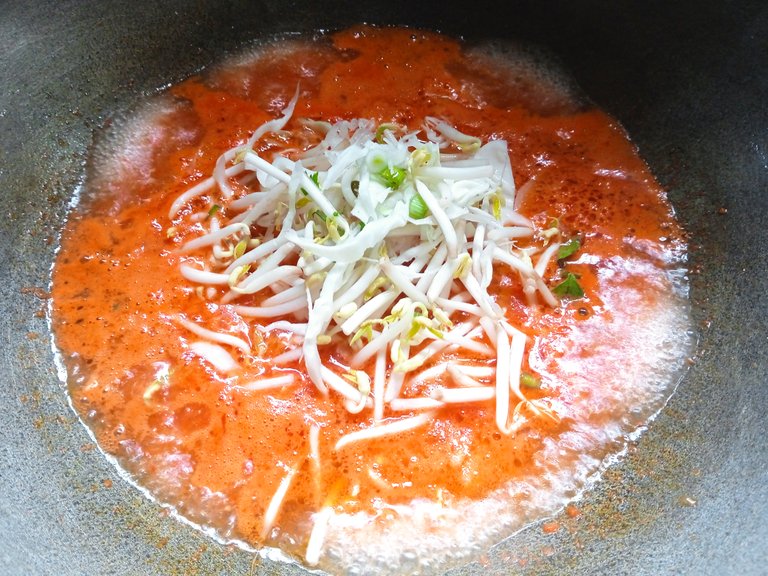 ---
Step Five
If the vegetables are cooked, then add the drained noodle sticks.
---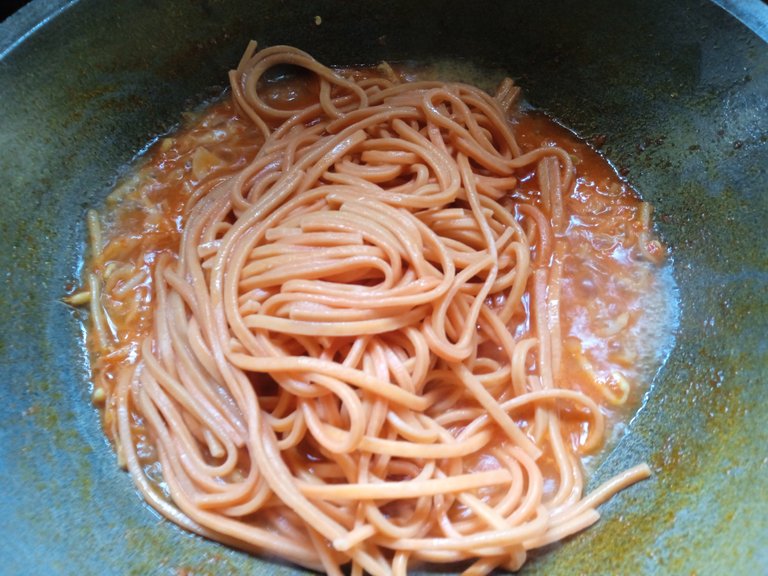 ---
Step Six
Add salt, soy sauce, chopped scallions and celery.
---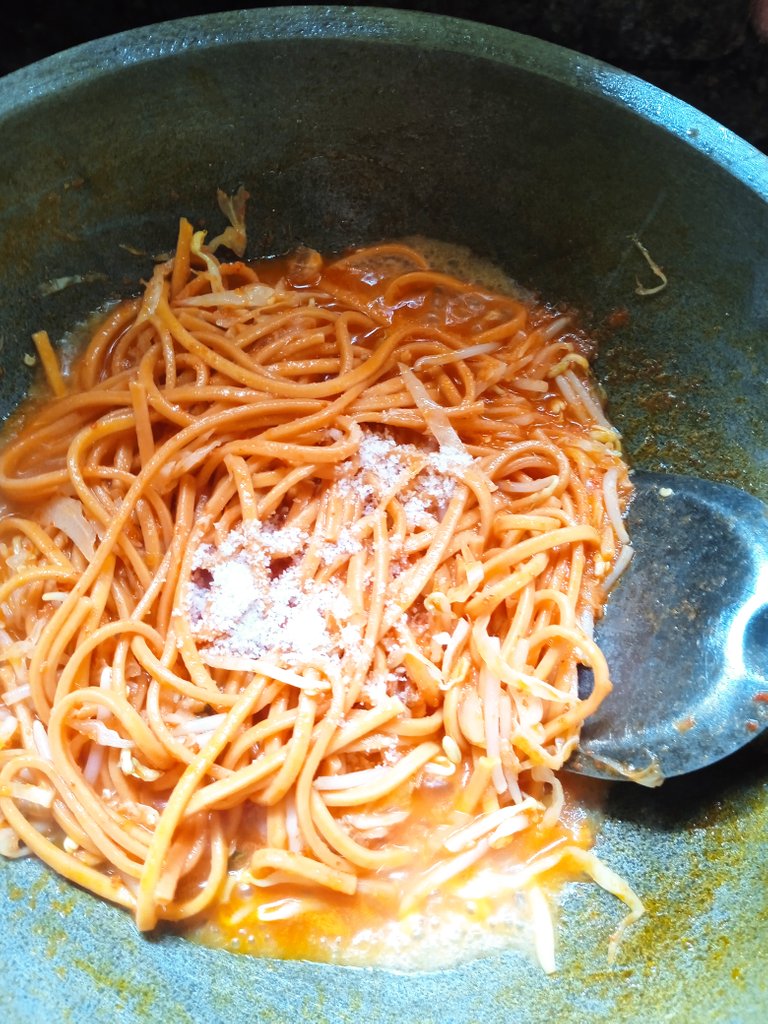 ---
---
Step Seven
Stir the noodle sticks evenly until the spices are absorbed perfectly.
---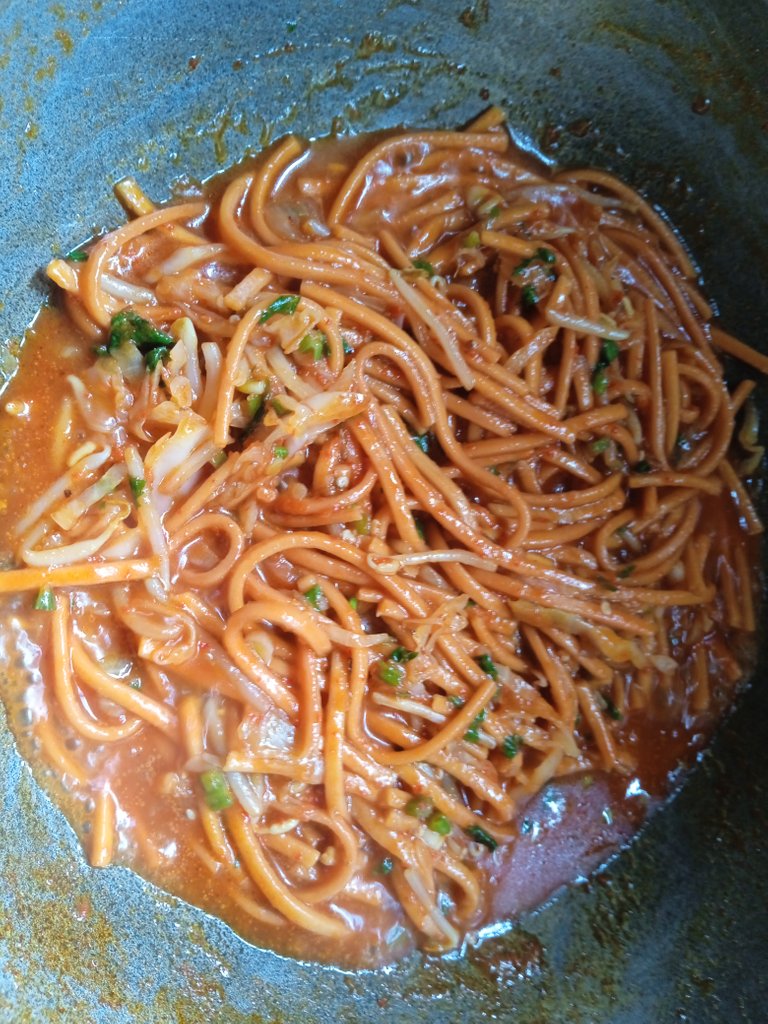 ---
Step Eight
Mix the flavors when it's just right, turn off the heat and serve.
---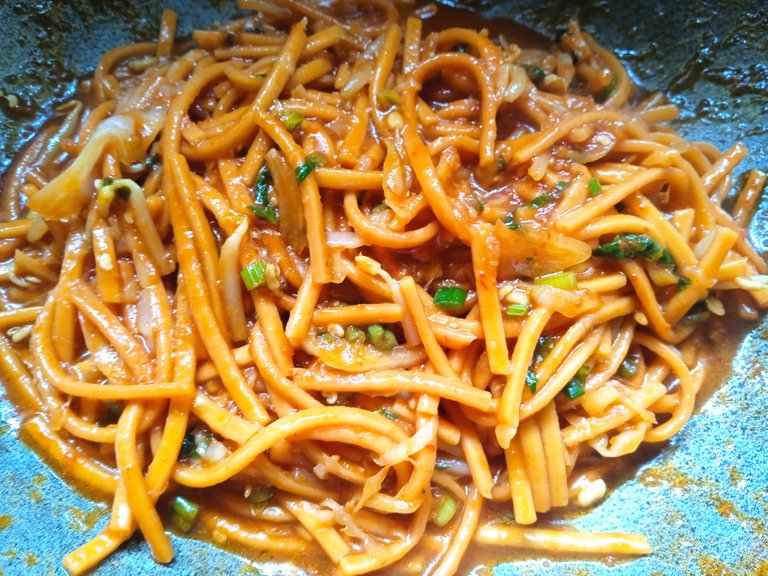 ---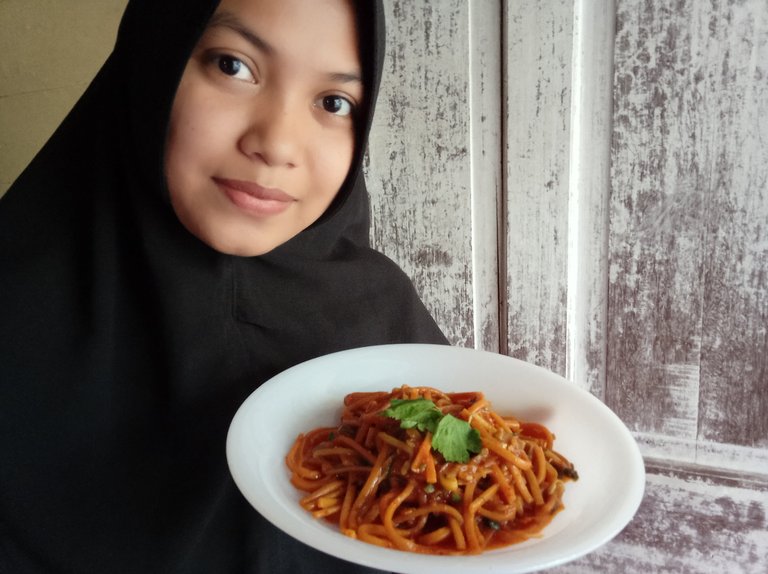 ---
This noodle stick tastes really good. In the past, I didn't really like this noodle because the texture of the noodles was thick, even though the thickness of the noodles tasted so good.
Thank you for reading my post, see you in my next post.
---
---