Meet The Meatless Burger For The First Time
Diversity of food is the next level of creative to be tasted.
---
Takeaway Plant-based burger from FORE COFFEE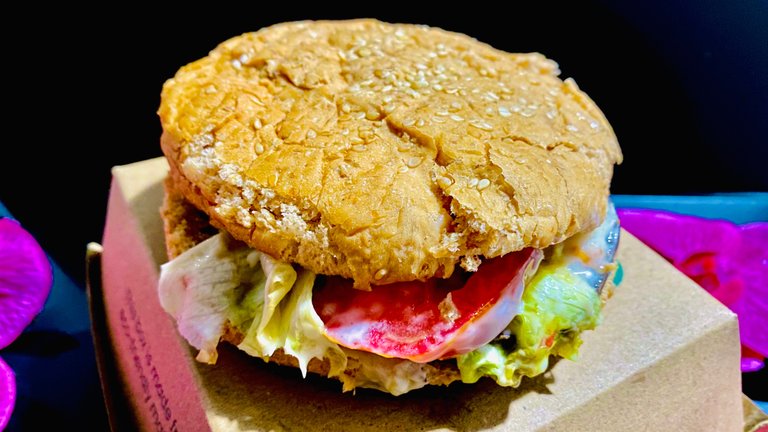 ---
---
---
Plant-based foods always attract attention, especially if they can have a non-plant-based taste or appear to have the same shape.
In my area, plant-based foods are not yet popular. Not yet popular does not mean there are no fans to enjoy plant-based food. Like me, I have a great interest in enjoying plant-based food but the sales supply for various plant-based ingredients is difficult and very expensive, so I can't be consistent with that.
Usually, I make my own plant-based menus at home. But this time there is something interesting about a coffee brand that is quite famous in various regions in my country. It is the "Fore Coffee" brand. This coffee brand is like Starbucks which not only sells drinks but also sells food.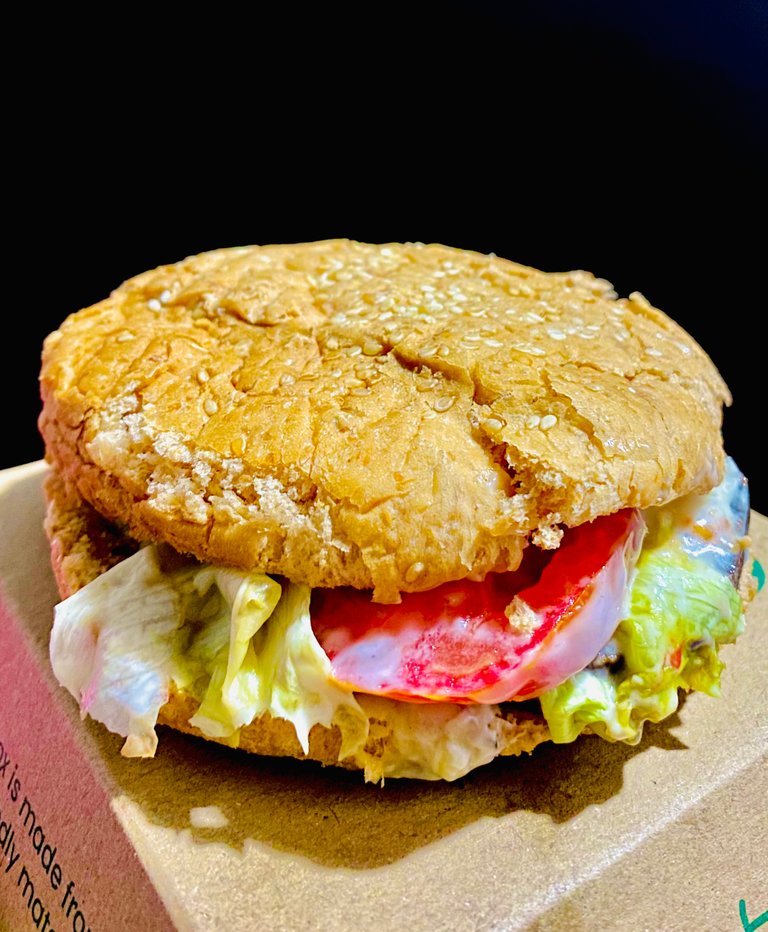 Then something interesting. "Fore Coffee" has released The Meatless Burger. With plant-based buns, as well as patties, and sauces that they claim are plant-based.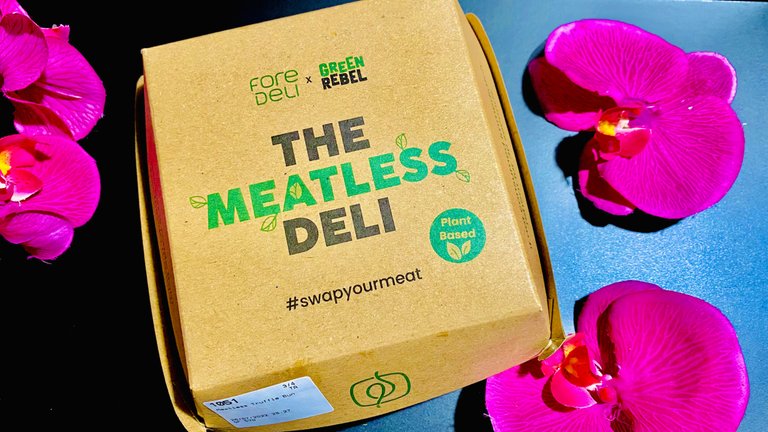 ---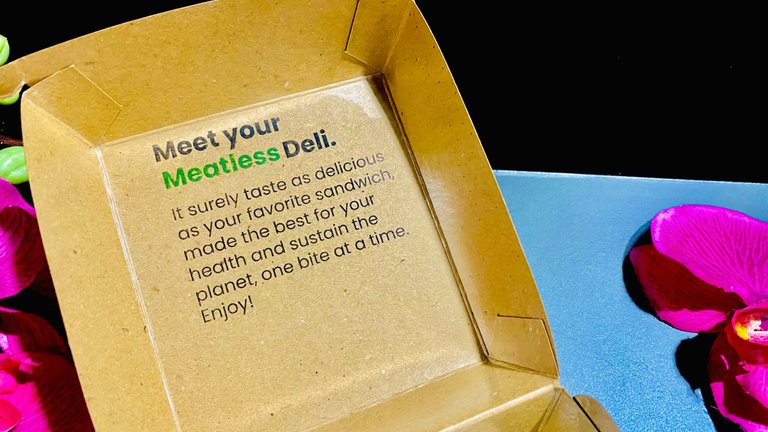 So without thinking, I bought the burger online via a food ordering app. Incidentally, that night I was hungry again after dinner. So, a burger was a great choice to kill my hunger.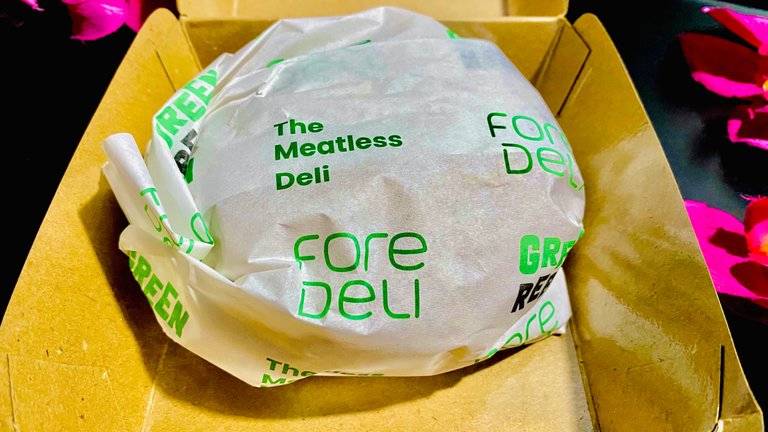 ---
---
---
---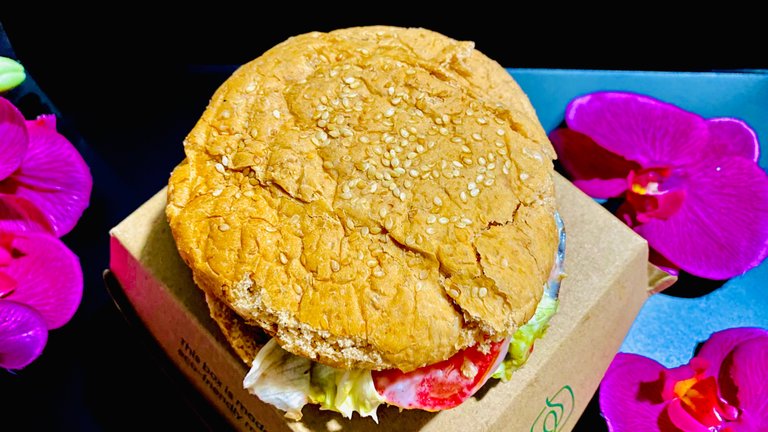 From the appearance of this plant-based burger that I managed to photograph, it can be seen that the burger is not as beautiful as burgers in general. my bad. It happened because I was a few minutes late unpacking the burger. So the buns become moist and look a bit mushy in texture and will crumble.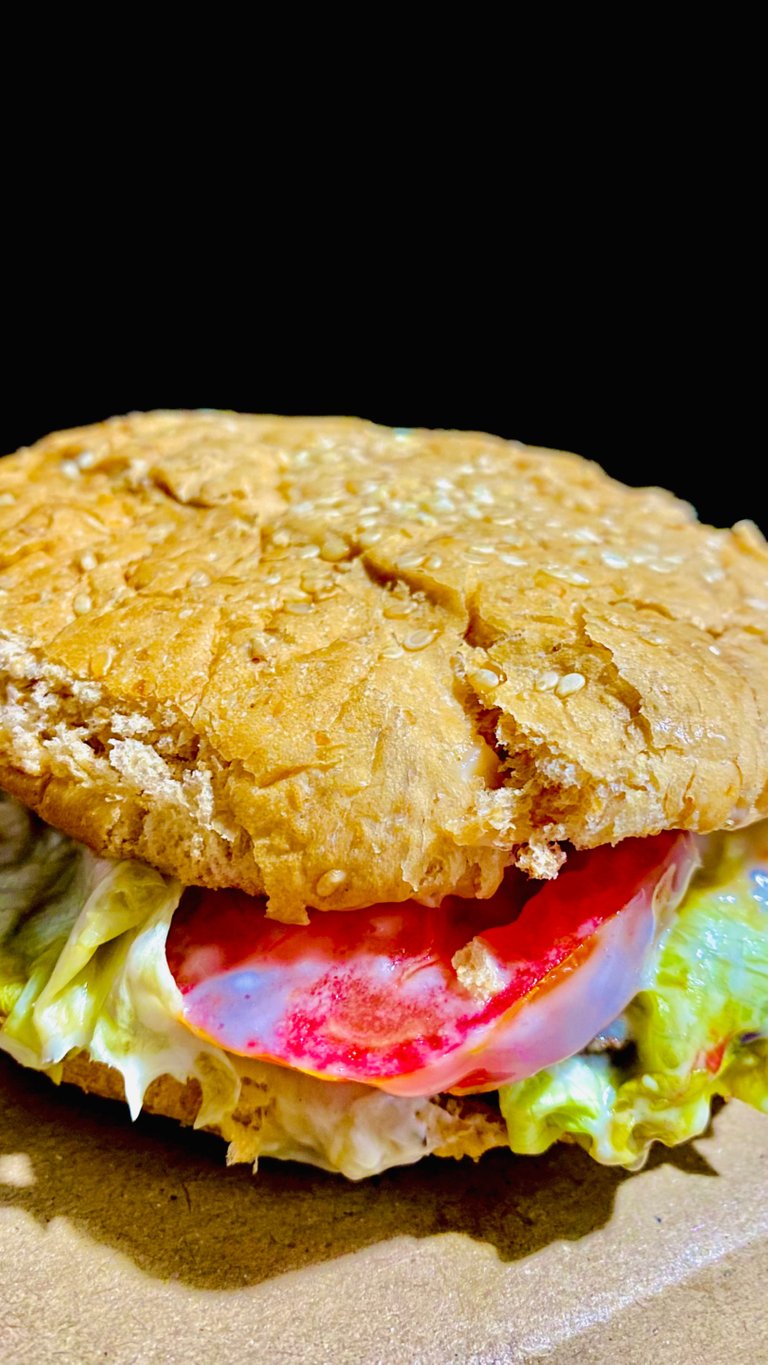 So, just ignore the shape. For me who is starving, the shape of this burger still looks perfect.
About the taste? The Meatless Burger by "Fore Coffee" satisfied me. You could say this is the first time I tried a plant-based burger. From the buns to the sauce, it feels mind-blowing even though it's made from plant-based ingredients. Pretty impressive for me.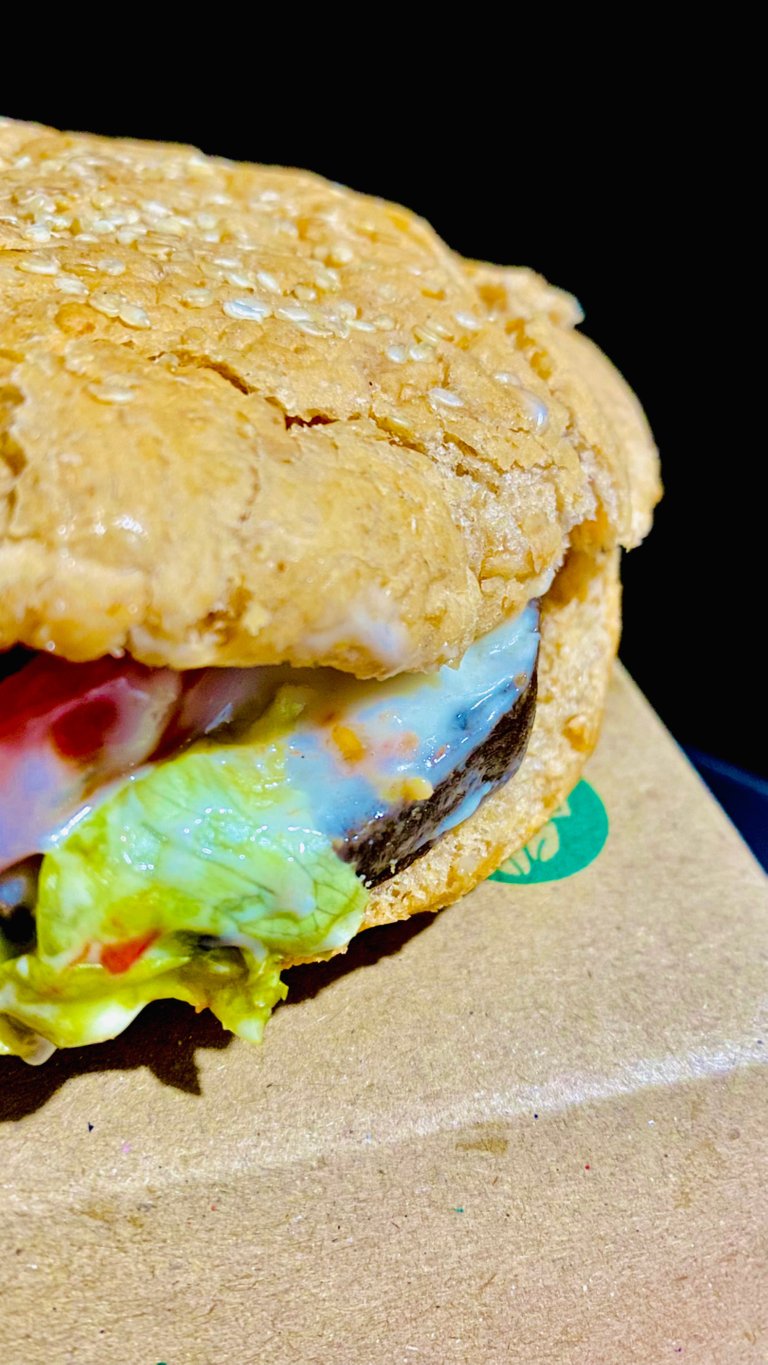 The thing that impressed me the most when I ate this plant-based was the kind of patty that was so delicious! The texture is very much like meat, but this one is softer. It does indicate that this patty comes from plant-based ingredients.
I didn't expect the "Fore Coffee" brand to be able to provide plant-based products that were delicious and felt comfortable on my tongue. So this is a recommended plant-based menu and is worth trying.
Even though it's $3.5, that's $1 more than my favorite non-plant-based burger here, The Meatless Burger by "Fore Coffee" is still worth it.
How about you guys? Have you had any experience tasting plant-based burgers?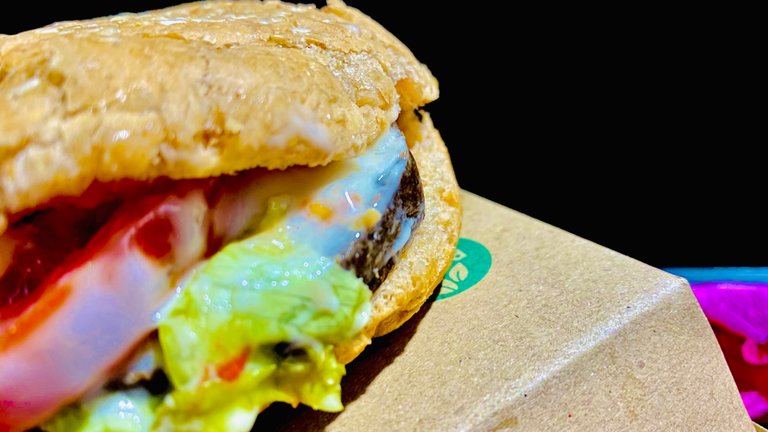 ---
---
---
I hope you guys get some new inspiration from my food blog this time, and until next on my food blog, HIVE LOVERS!
---
---
---
Thank you for reading my blog and reblog if you want my blog this time worthy of reading by others.
All pictures were taken using iPhone 11.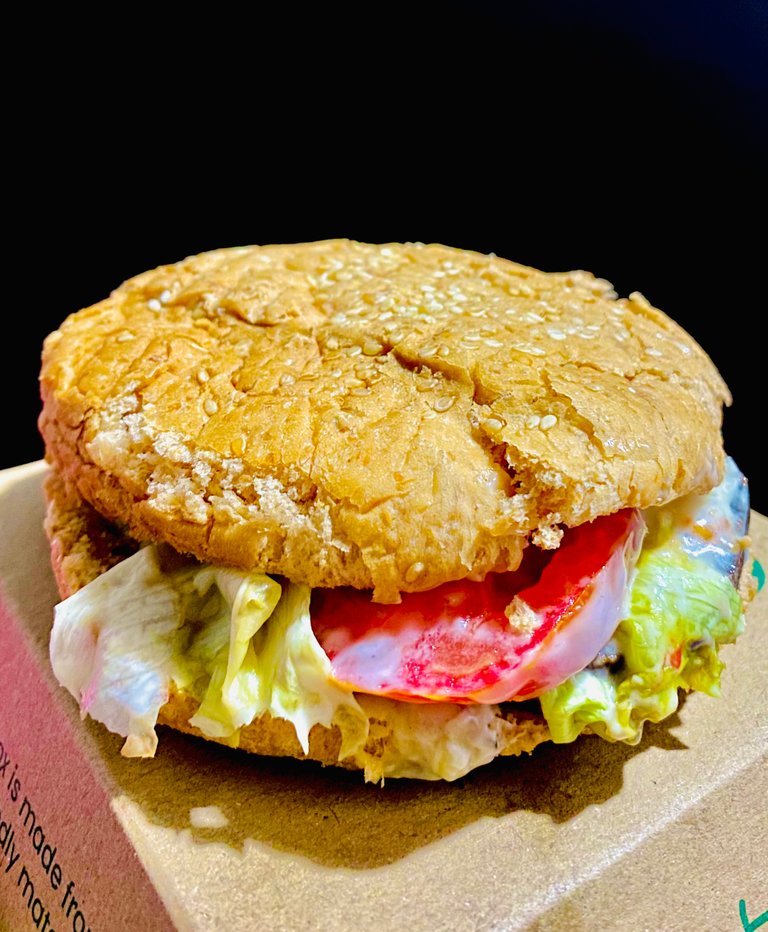 ---
---
---
---
Best Regards,
Anggrek Lestari
---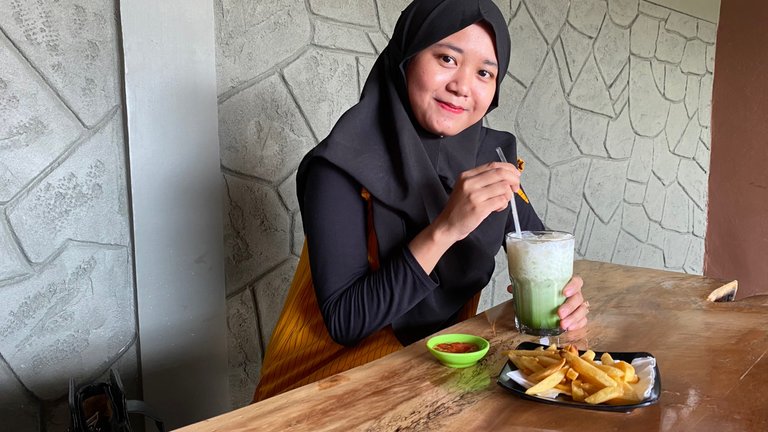 Who is Anggrek Lestari?
Anggrek Lestari is an Indonesian fiction writer who has published two major books. Now She is a full-time content creator. She has a goal to share life, poem, and food content that makes others happy and can get inspiration.
---
Contact Person: [email protected]
Discord: anggreklestari#3009
---
---
---