Baked Potato and Carrot Snacks
---
---
Delicious healthy snack.
Say yes to the combination of potatoes and carrots.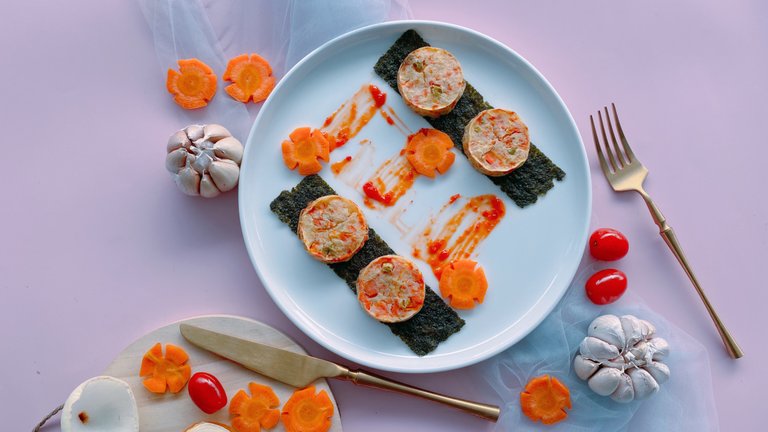 ---
---
Do you agree that potatoes and carrots are difficult to separate? However, it also depends on the cooking culture of each of our regions. In my area, we are used to mixing carrots and potatoes in many dishes. Call it for example the type of soup, stir-fried vegetables, fritters, and many more.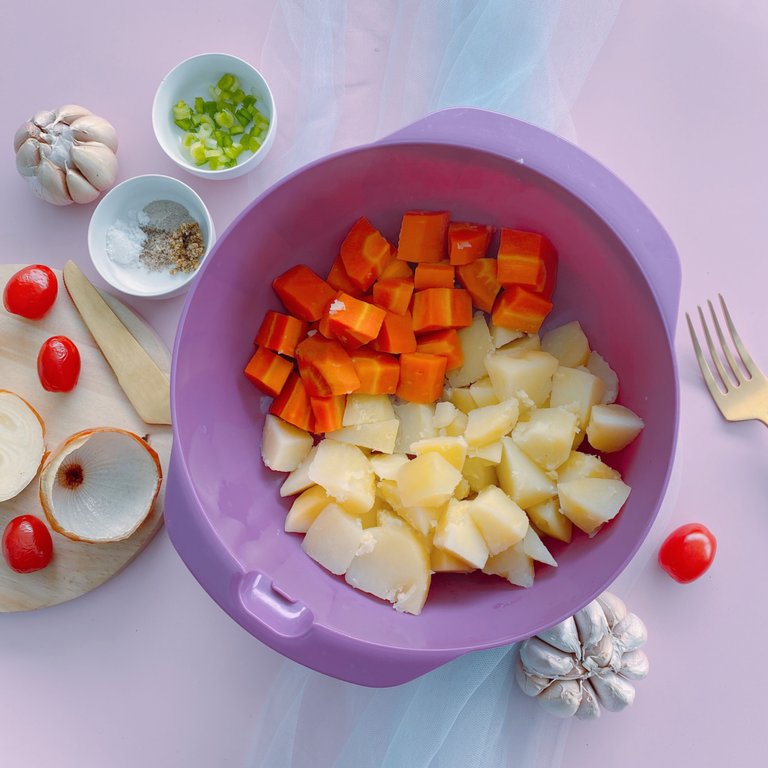 Potatoes and carrots are also made into foods for children's meals. To be honest, my recipe this time also reminds me of that childhood meal. Potatoes and carrots are steamed, then mashed into a puree for the baby to eat.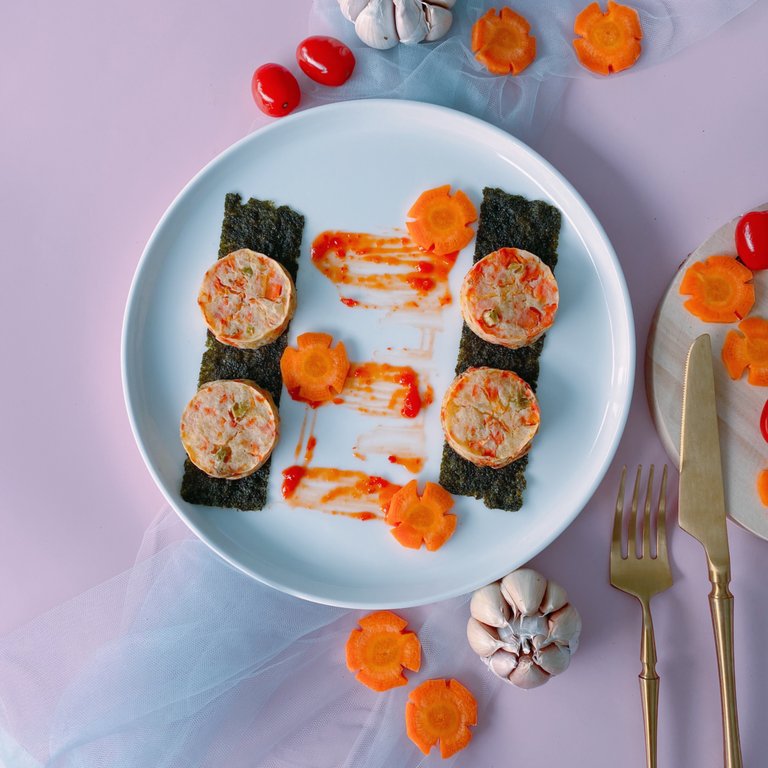 I made these baked snacks randomly, also because the supply of ingredients in the fridge was running low. At that time I only had potatoes and carrots which were suitable to be combined into a kind of snack. Luckily the snack that I made can be filling because it contains carbohydrates.
---
---
---
No Added Flour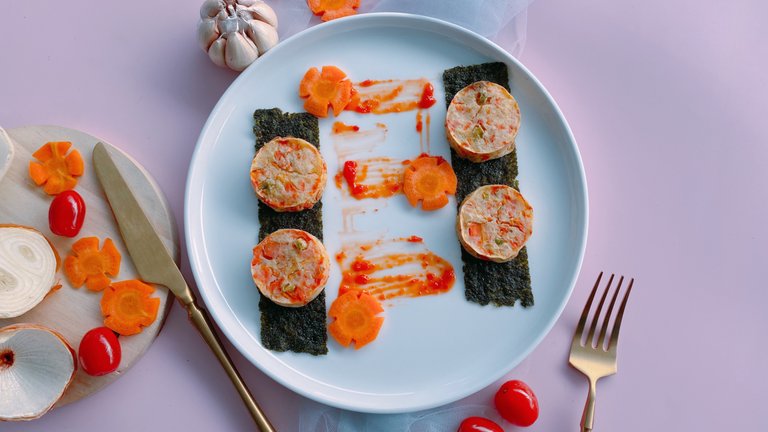 As much as possible I avoid using extra flour. That's a tricky thing. Also, for not using eggs. So I have to think of a way to make them set well.
Finally, I chose the baked method to enhance the slightly smoked in taste. Of course, before baking, I have to steam the potatoes and carrots first.
This snack really feels the original taste of potatoes and carrots because it doesn't use flour or eggs. You could say, it's not tasty because it doesn't use eggs. But that doesn't matter at all. When serving manti, use your favorite sauce or your favorite salad dressing to enhance the delicious taste of this snack.
---
---
---
Baked Potato and Carrot Ingredients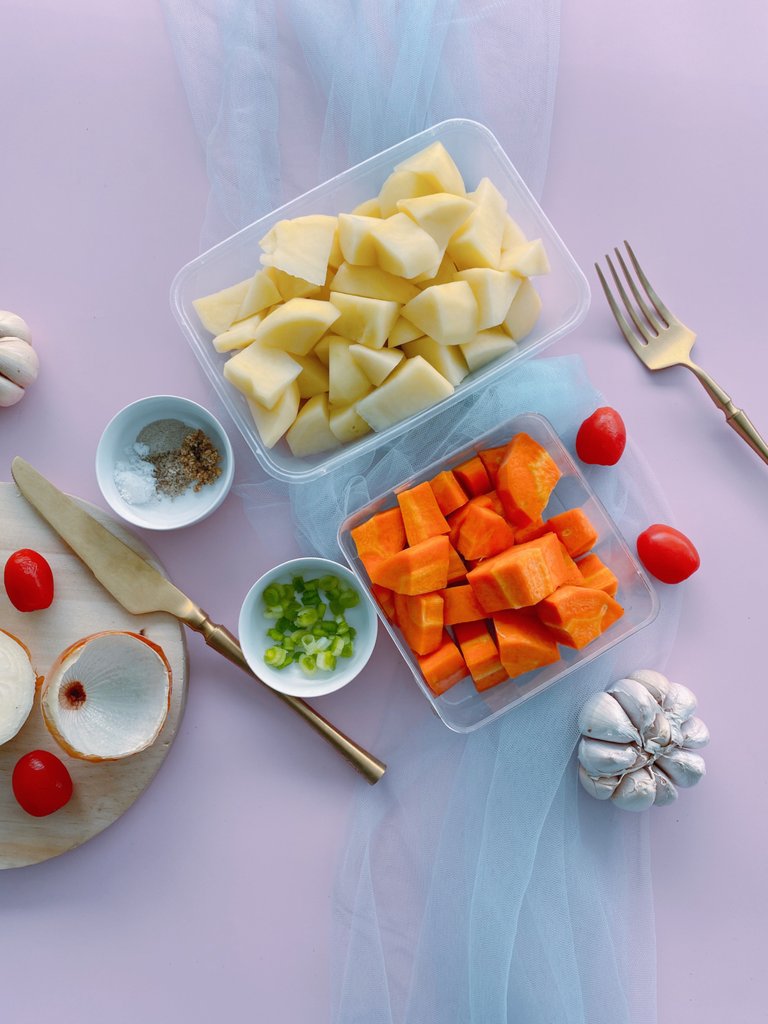 2 cups of peeled potatoes
1 cup of peeled carrots
Spices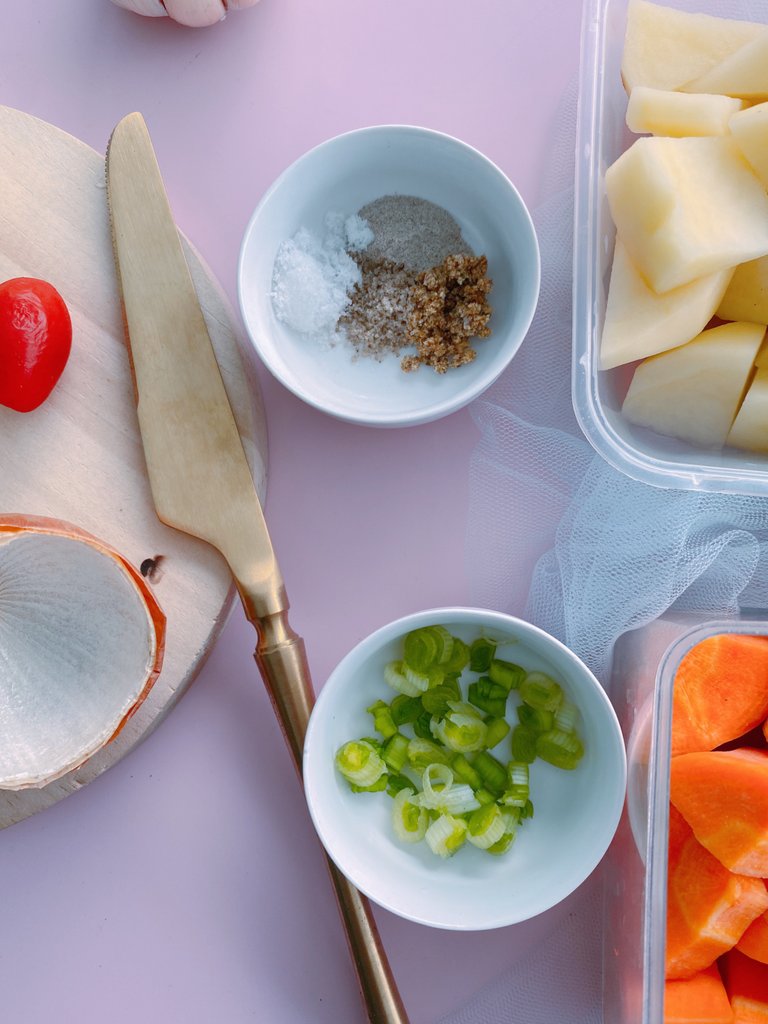 1 tsp of garlic powder or garlic paste
1 tsp of coriander powder
1 tsp of pepper powder
1 tsp of salt
enough chopped spring onion or celery.
---
---
---
Cooking Instructions
Peel and cut veggies.
Peel, then cut potato and carrot into small pieces. This way is to make steamed veggies later it will be easier to mash. After cutting them into small pieces, don't forget to wash them clean.
Hmm, wait, when preparing potatoes and carrots, don't forget to heat the steamer first, if you use a steamer that has to be heated a little longer first.
---
---
---
Steam pieces of potatoes and carrots.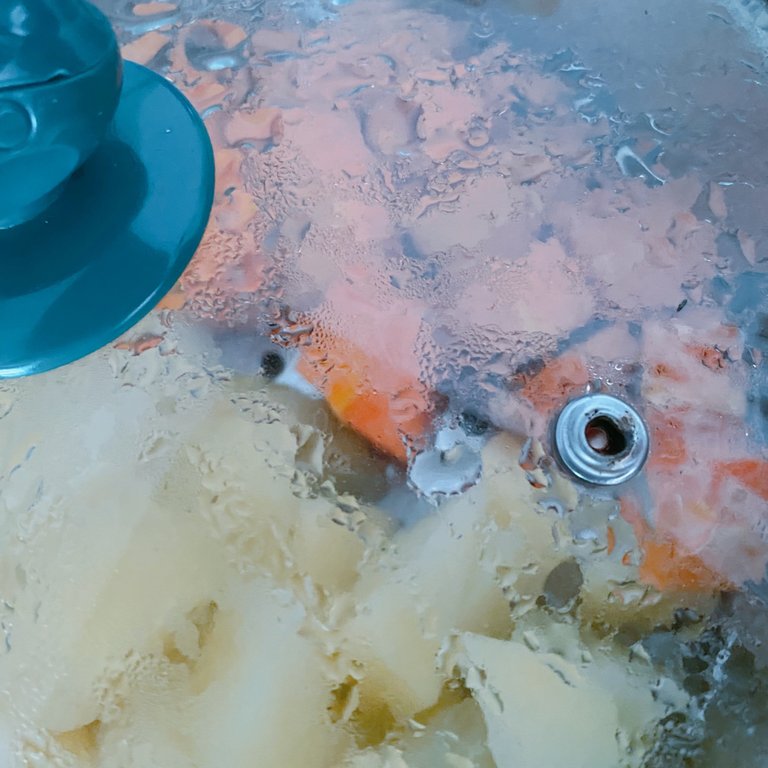 Steam the pieces of potatoes and carrots until they become soft or around 10-20 minutes depending on the steamer used.
---
---
---
Mash steamed potato and carrot.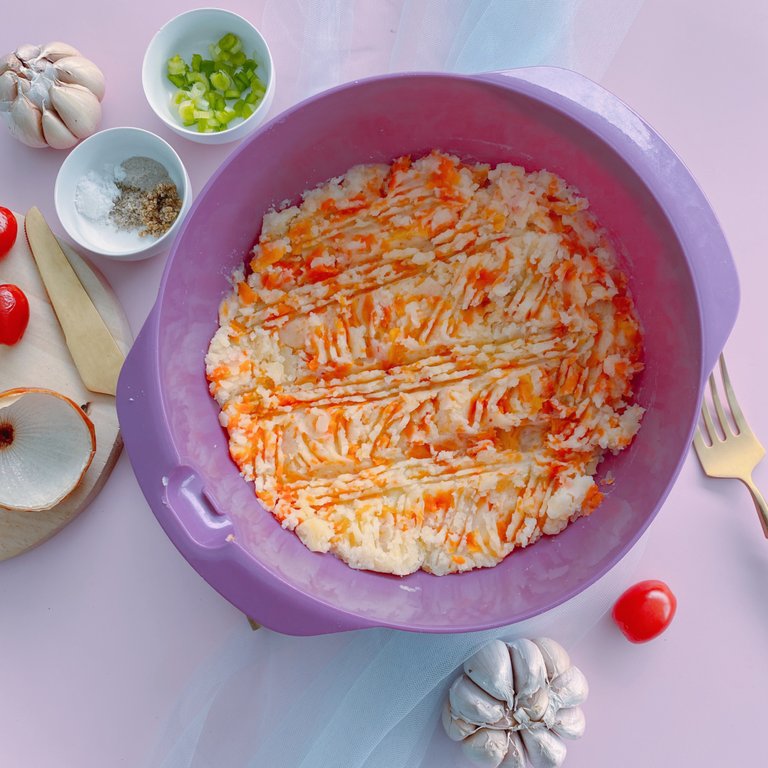 After steamed, then mash them until smooth, with no lumps. I use only the bottom of the glass to mash them smoothly.
---
---
---
Add spices and salt.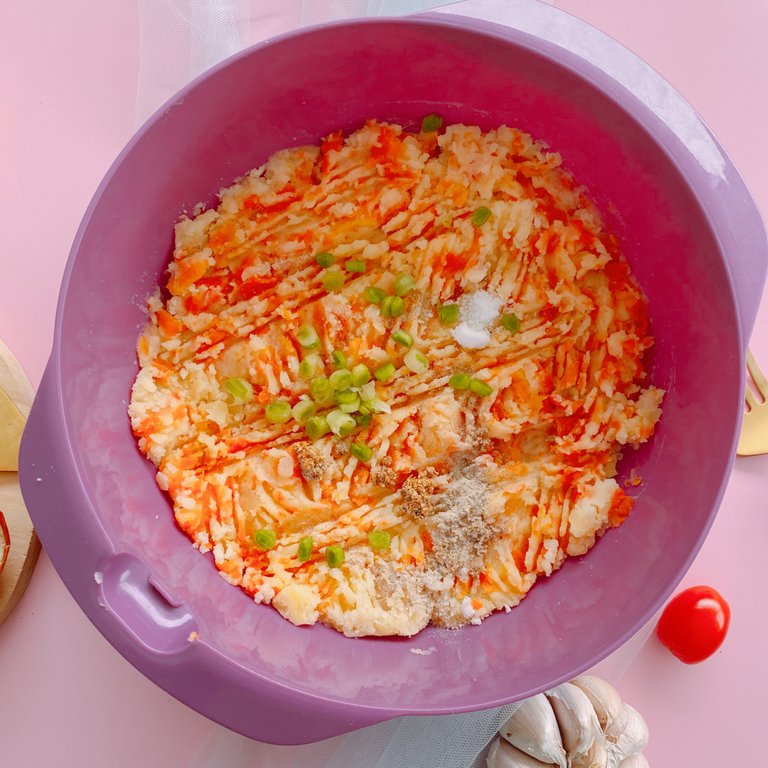 After the steamed potato and carrot have been mashed, then add the spices and salt. Also, add chopped celery. You can use spring onions as well. Knead them until they can be shaped.
---
---
---
Shape the dough.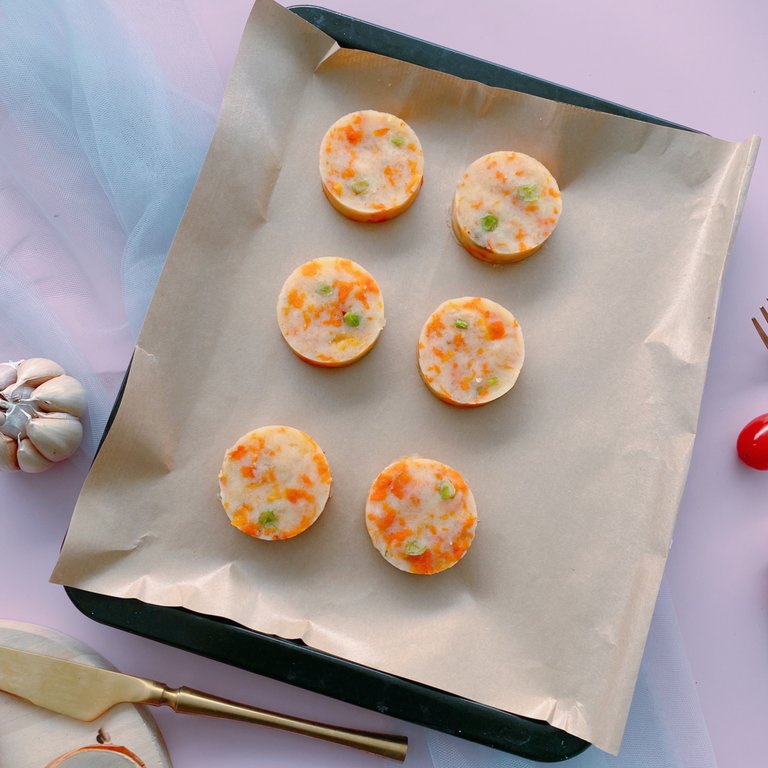 Form the dough like a cake. I used a circular mold. Then, transfer them to the baking tray.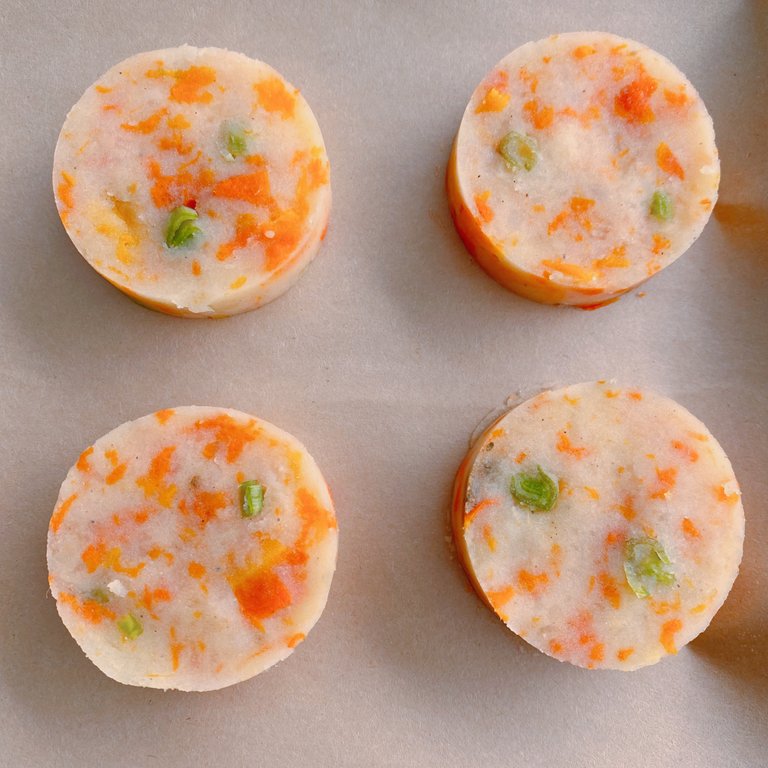 Don't forget to heat the oven while forming the dough into the shape you want.
---
---
---
Bake the dough.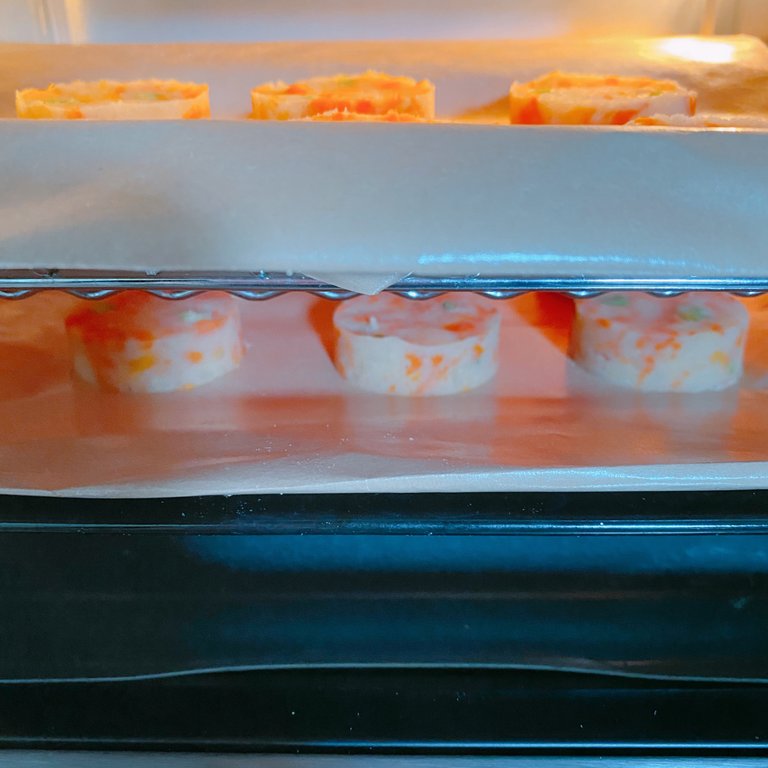 Bake them for about 1 hour at 185 degrees centigrade. Indeed this one is taking a long time. Indeed, this is my first attempt to make a snack like this. For an hour, their tops did look dry and cracked. I also decided not to continue the baking time and only used 1 hour.
---
---
---
The Results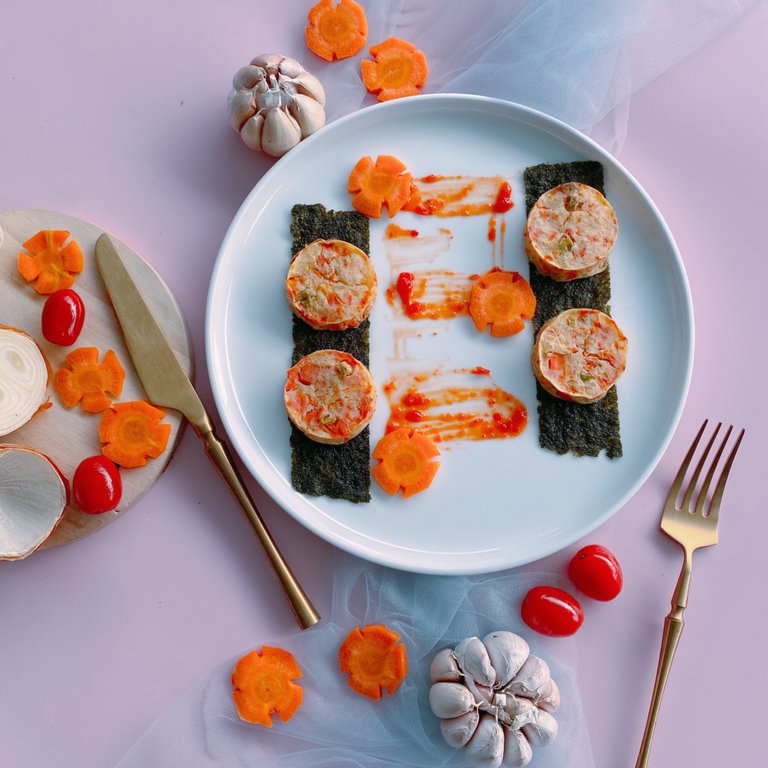 At the first, I thought I would fail with the taste of those snacks made from steamed potato and carrot. But..., I was wrong! The results are going well! The taste is not bad. All good, and better served with sauce.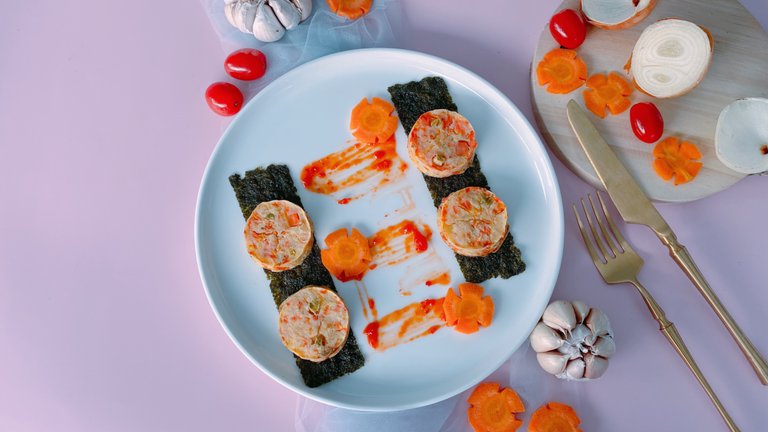 ---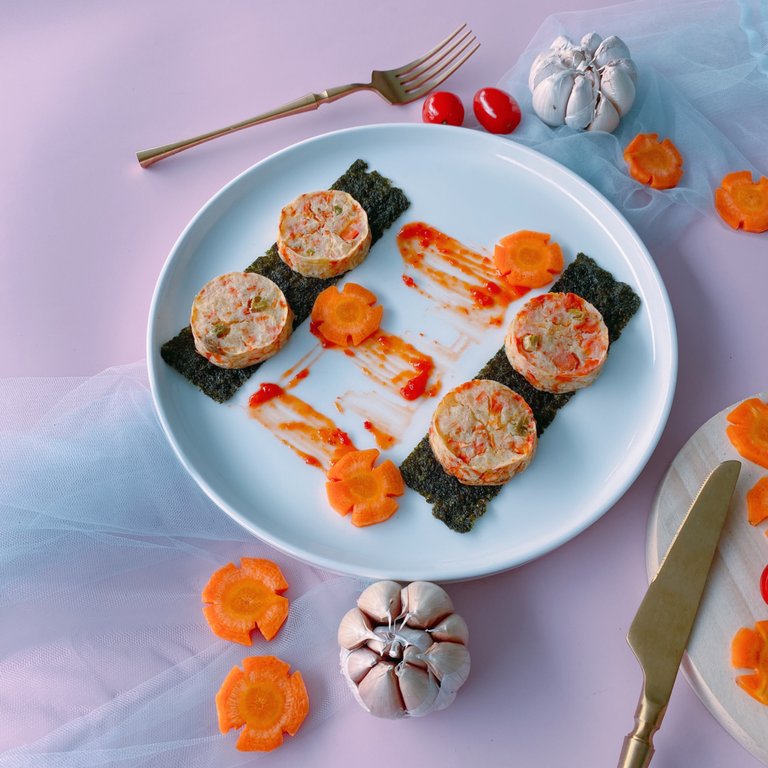 These snacks are perfect for children. The taste is light. So, do you want to try making these snacks? Tell us your opinion, food lovers! ❤️
---
Thank you for reading my blog and reblog if you want my blog this time worthy of reading by others.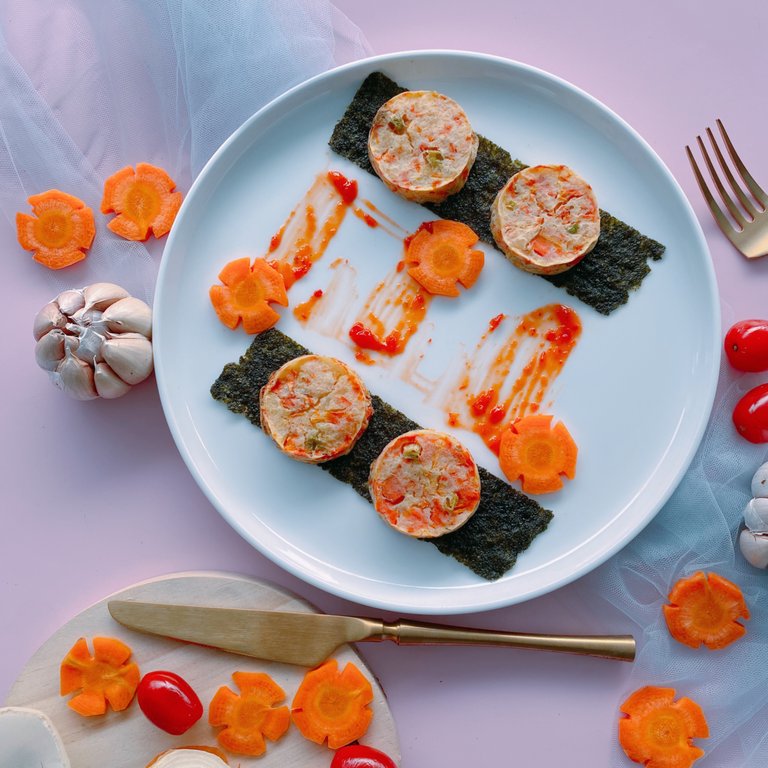 ---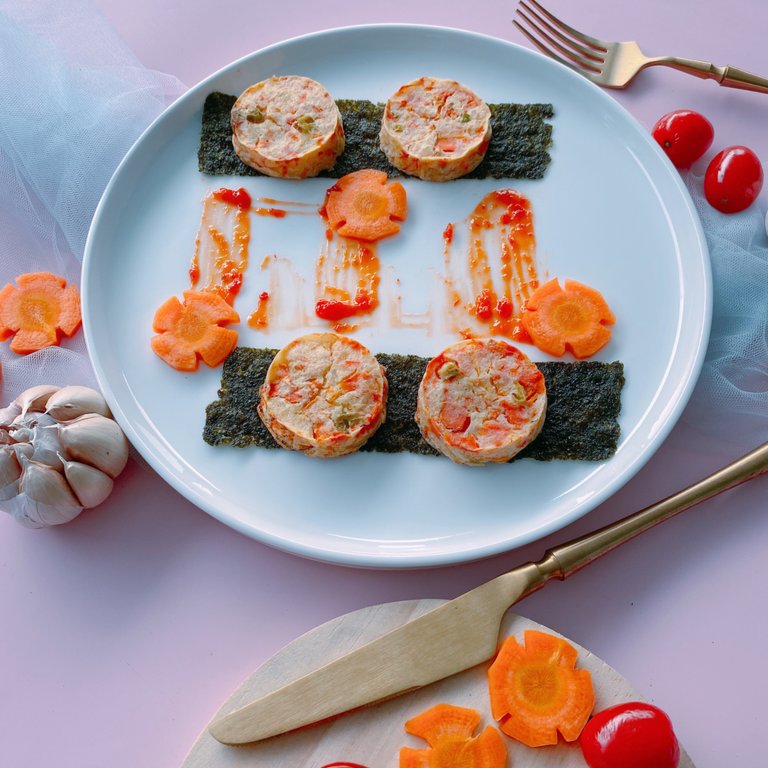 ---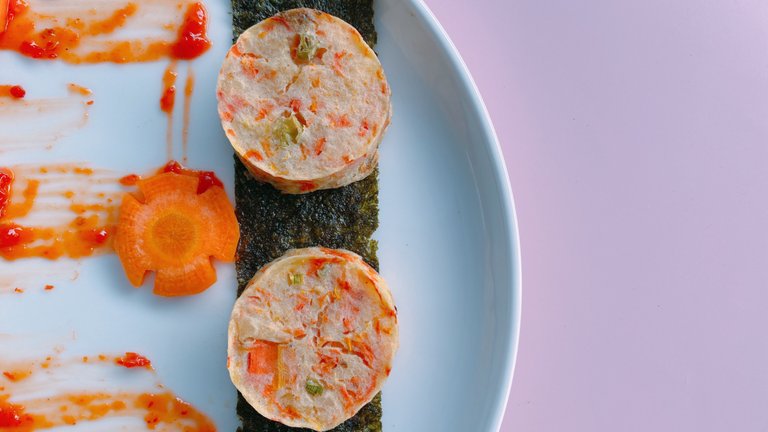 ---
---
---
Best Regards,
Anggrek Lestari
---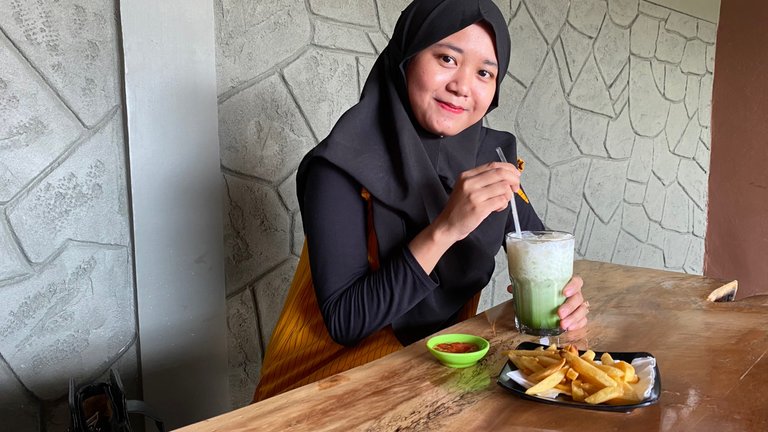 Who is Anggrek Lestari?
Anggrek Lestari is an Indonesian fiction writer who has published two major books. Now She is a full-time content creator. She has a goal to share life, poem, and food content that makes others happy and can get inspiration.
---
Contact Person: [email protected]
Discord: anggreklestari#3009
---
---
---