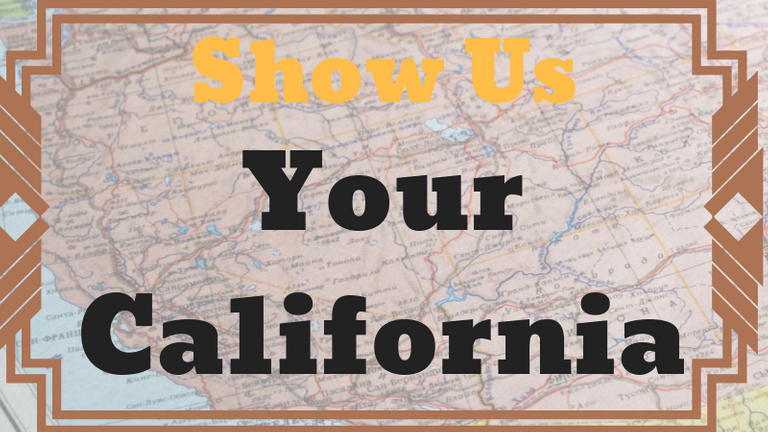 Hello everyone, I have been a member of @socalsteemit for a while. With what is going on with steam right now I wanted to do a post for the contest they host at last. Pretty simple idea. To show people what Californa is to you. It is funny because I know these posts are going to differ a lot. There is a lot of different stuff in my state. From most of the best national parks in the country to some pretty big cities. What is my California? Well, right now it is living in the suburbs. I live in Huntington Beach, not near the water but hey I got the zip code. I do love the Beach so I am glad it is close. I grew up in the 909 so feel good to be out here in the OC now. Yet for sure My California is ruled by these girls.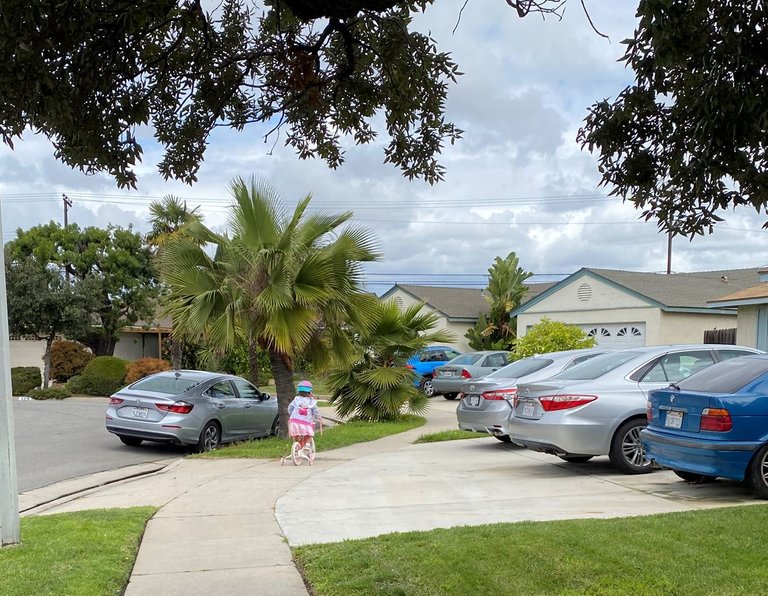 That is my four-year-old she leads the way on the bike rides. We just got this for my two-year-old and she loves it.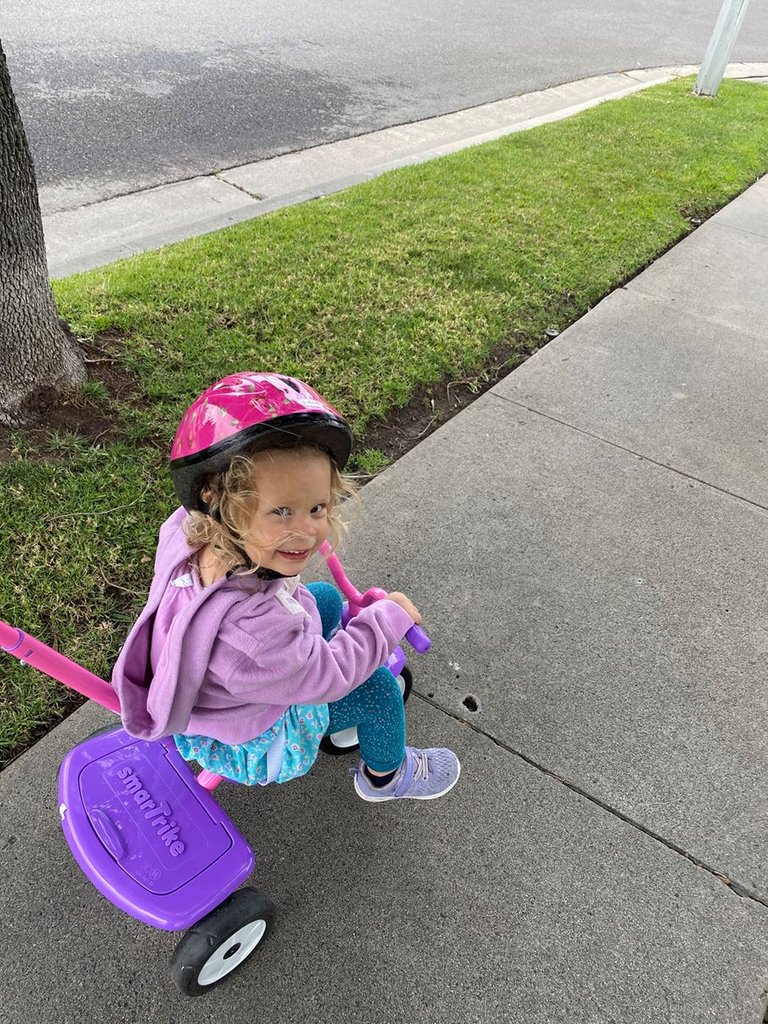 She is my special one that got the blonde hair from my mom's side of the family. For now, I have to push her but once she can ride I will get a bike to go on rides with them. I enjoy walking around the neighborhood. I got a few shots to show you.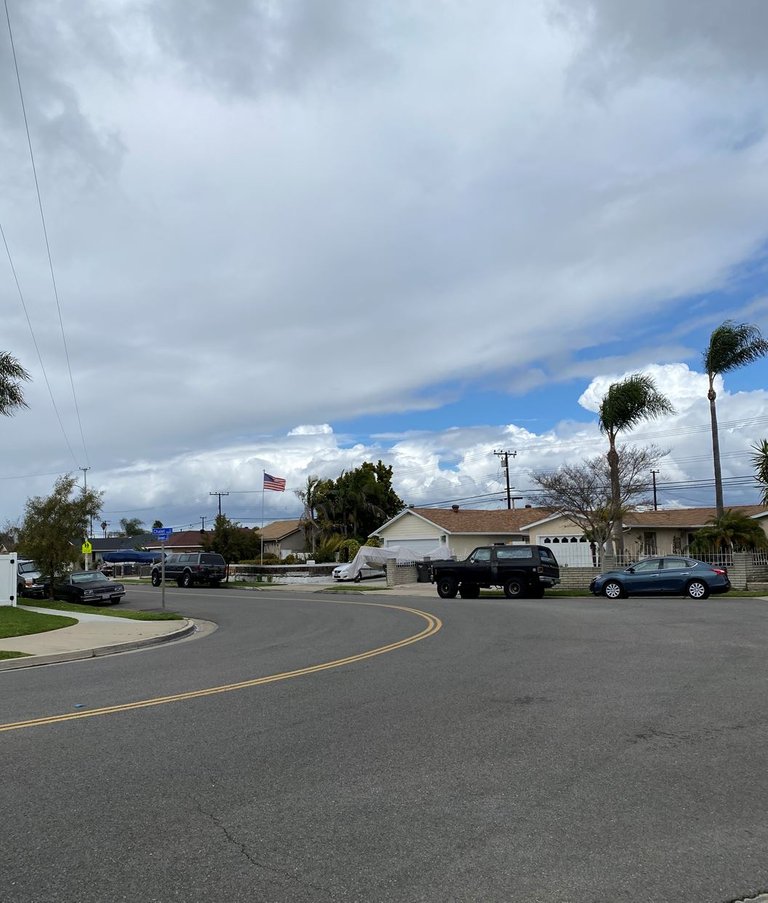 You might notice that it is a bit cloudy. We got rained on pretty good but the girls loved it was pretty funny. I thought they would cry and want to go home but not at all. That made me pretty happy.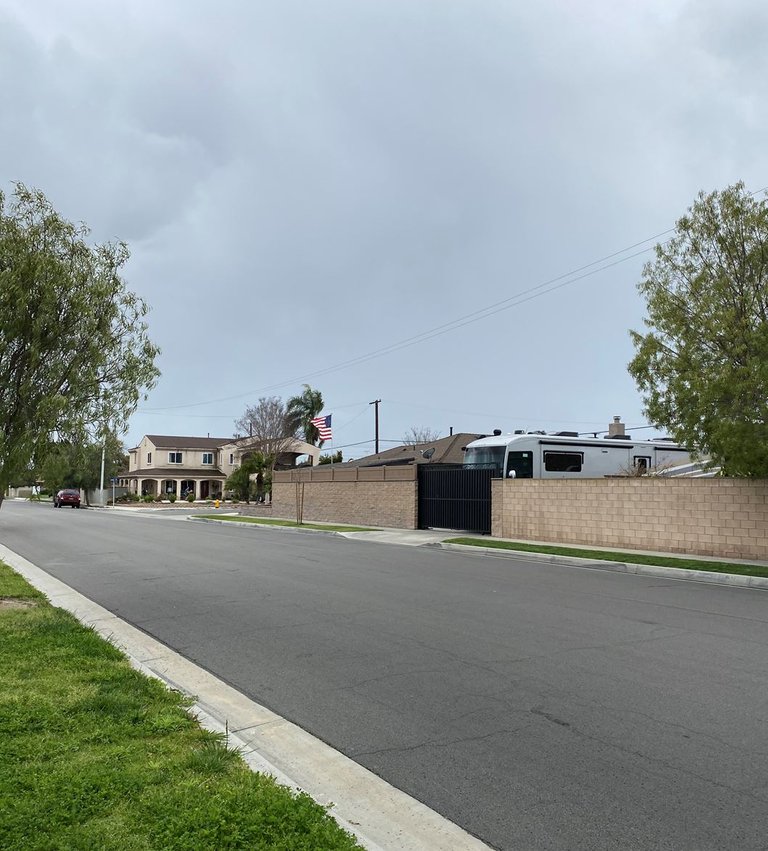 I am pretty happy with the way things look. Most people take good care of their houses and some have some pretty impressive places. Yet the house are small around 1400 sq feet unless you added onto yours. But they all have good yards. This is the little park that we have by the schools.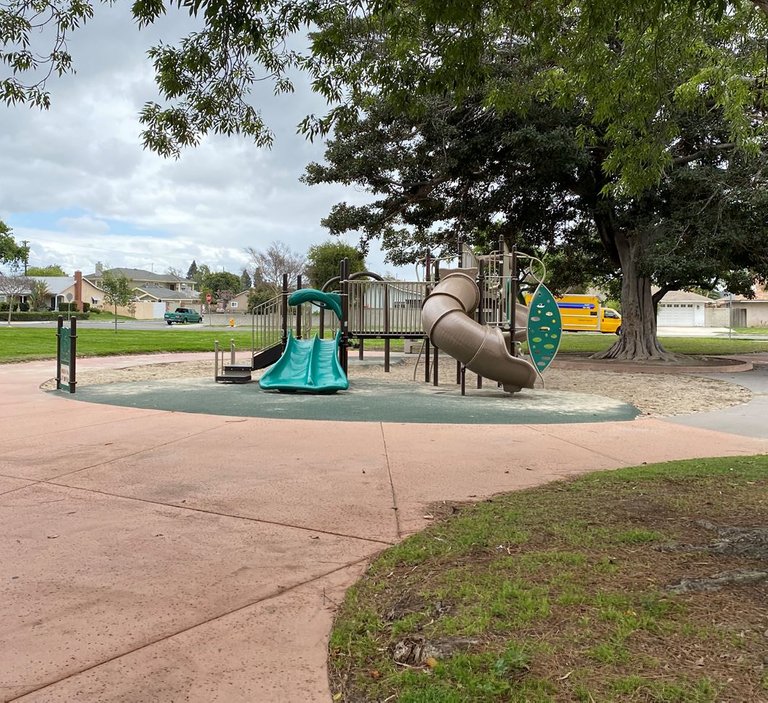 We didn't stop to play mostly the rain but also due to the virus we are not going to parks right now. Not sure if that is being too careful but the wife doesn't want it. By the time we made it hope it was raining pretty good. Got this last shot.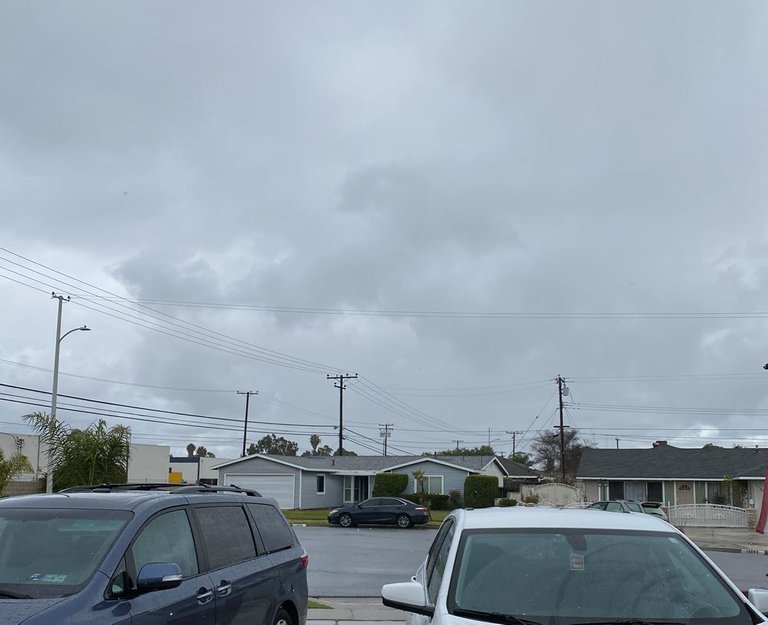 That is a look at what my California is right now. It is time with my kids. Walking around my town. Going to parks and other places they like. Oh, and spending time on steam. Well can't forget about @splinterlands I play that a lot also. It looks like also I will have to check out Hive.io. Thanks if you took a few minutes to read my post. I hope you are all doing okay.