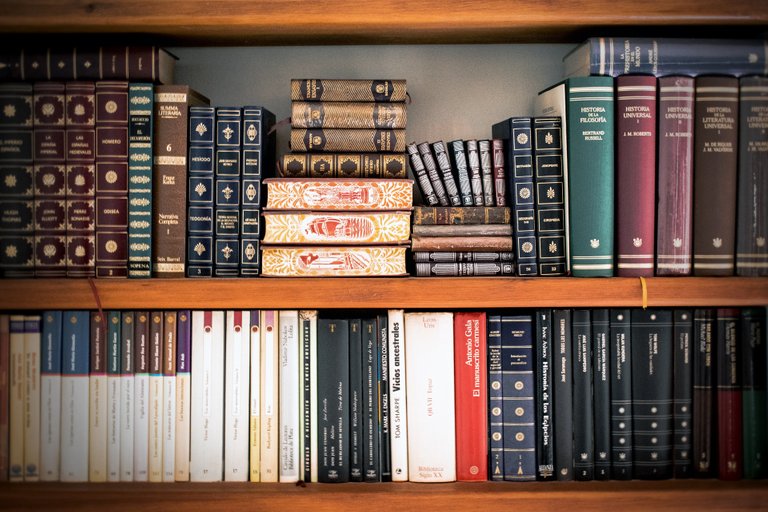 Literatos - comunidad de literatura en español
Desde que se empezó a desarrollar el concepto de "comunidades" en nuestra plataforma, s tenía previsto que éstas fueran un eje centralizador por temas, es decir que se convirtieran en comunidades temáticas. Sin embargo, con la llegada de éstas, no fue ese el rumbo que tomó en todos los casos.
Han nacido distintas "comunidades" o "hives" (como se les llamó inicialmente), con variadas temáticas o elementos de unificación. Pero la literatura aún no ha encontrado su sitial en ellas. Sí existen algunas que están relacionadas con literatura, pero prevalecen en inglés.
Partiendo de esta realidad fue que surgió la idea de crear una comunidad que aglutinara el contenido literario en español, una comunidad específica para la poesía, la narrativa, las novelas, cuentos y todas las variantes literarias, siempre y cuando sean elaboradas en español.
Aquí también tienen cabida los trabajos sobre esta forma de arte, es decir los trabajos sobre la obra de los escritores, ya sean de habla hispana o cualquier otro idioma, es decir, de la literatura universal. Críticas y reseñas de libros de literatura, también son bienvenidas.
En fin, todas las cosas relacionadas con la literatura.
Pero es una condición sine qua non es que sea contenido original e inédito. Es decir, contenido que se publique por primera vez y que no aparezca en ningún otro espacio o red social.
En esta iniciativa de esta comunidad participan también @josemalavem y @universoperdido, dos autores de mucho peso y referentes en materia literaria en nuestra plataforma. Esperamos la participación de todos los autores amantes de las letras y los invitamos a suscribirse a esta comunidad y publicar sus trabajos literarios en Literatos
Así mismo extendemos la invitación a las comunidades de curación, a visitar nuestra comunidad, para brindarle el merecido respaldo a los autores que se sumen a esta naciente comunidad literaria.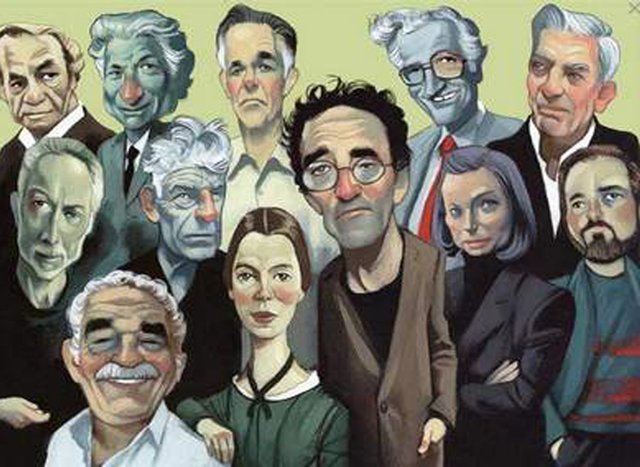 Literatos - A community for Literature in Spanish
Since the concept of "communities" began to be developed on our platform, it was planned that these would be a central theme-based axis, that is, they would become thematic communities. However, with the arrival of these, this was not the direction it took in all cases.
Different "communities" or "hives" (as they were initially called) were born, with varied themes or unifying elements. But literature has not yet found its place in them. There are some that are related to literature, but they prevail in English.
It was from this reality that the idea of creating a community that would bring together literary content in Spanish, a specific community for poetry, narrative, novels, short stories and all literary variants, as long as they are produced in Spanish, emerged.
Here there is also room for writtings on written arts, that is, posts about the work of writers, whether they are Spanish-speaking or any other language, that is, world literature. Reviews of books of literature are also welcome.
In short, all things related to literature.
But a condition sine qua non is that it must include Spanish version and it has to be original and unpublished content. That is, content that is published for the first time and does not appear in any other space or social network.
In this initiative of this community also participate @josemalavem and @universoperdido, two authors of great weight and references in literary matters in our platform. We expect the participation of all authors who love written arts and we invite them to subscribe to this community and publish their literary works in Literatos
We also invite curation communities to visit our community, to give the deserved support to the authors who join this nascent literary community.


---
Descarga el poemario de @Ylich

"De la vida, la pasión y de la muerte"

If you don't have an account at Hive yet, I invite you to read my post My Hive Testimony || Mi testimonio Hive
Si aún no tienes cuenta en Hive te invito a leer mi publicación My Hive Testimony || Mi testimonio Hive