Rima interna o media se llama a una figura de retórica en la cual dos palabras del mismo verso rimen, o frases internas en múltiples líneas lo hagan.
Es común usarla en los versos alejandrinos en las cesuras y es una herramienta indispensable en la prosa poética, ya que esta le da sonoridad a los párrafos.
También es común en muchos estilos poéticos asiáticos como el Luc Bat vietnamita, o el Ya Du birmano, así como es común en canciones de ópera y en la música rap y hip-hop, en estos últimos abusando de los sonidos repetitivos creando cacofonías.
Muchos académicos la consideran un vicio del lenguaje ya que repite los mismos sufijos en palabras que se encuentran en algunos casos próximas
Sin embargo grandes exponentes dela poesía y compositores la han usado, así como prosistas que por medio de esta le dan belleza y cadencia a sus escritos narrativos.
La conseguimos en poemas de San Juan de la Cruz, Garcilaso de la Vega, Rafael Alberti, Gongora, Jhon Bunyan, y otros y en las composiciones de ópera de WS Gilbert y también fueron muy populares en la época de las canciones swing e incluso la muy popular canción de los Beatles "Hey Jude" la contiene.
Un ejemplo de rima interna en este poema de Garcilaso de la Vega.
El curso acostumbrado del ingenio,
aunque le falte el genio que lo mueva,
con la fuga que lleva corre un poco,
y aunque este está ora loco, no por eso
ha de dar al travieso su sentido,
en todo habiendo sido cual tú sabes.
Como pueden ver Ingenio en el primer verso rima con genio del segundo, poco del tercero con loco del cuarto, sentido del quinto con sido del sexto.
La primera estrofa de Hey Jude
Hey Jude, don't make it bad.
Take a sad song and make it better.
Remember to let her into your heart,
Then you can start to make it better.
En esta las palabras bad del final del primer verso rima con sad del segundo, heart del tercero con start del cuarto.
Un Luc Bat vietnamita escrito por mi
Perdimos la noche
vivimos derroche vano
cuando desafiando
la vida volamos ciegos
hasta nuestros egos.
Un Ya Du birmano también escrito por mi
Nunca diga
son migajas
diga gracias.
Desgraciado
es quien desprecia todo.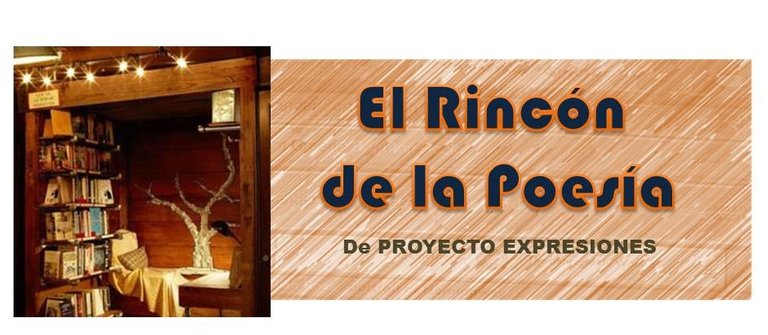 El Rincón de la Poesía es un espacio para la poesía en todas sus formas y derivaciones. No solo se les mostrará composiciones poéticas sino que también se les enseñará el arte de escribirlas y las herramientas necesarias para hacerlo. Procuraremos crear un lazo para que el lector adquiera conocimientos teóricos, prácticos e históricos de la expresión literaria más cercana al alma.