Saludos Hivers amantes del terror y suspenso presento El preludio de una sombra titulo de mi microrrelato de terror para el concurso de @Hispapro que arribando a su tercera semana, si deseas conocer más de este retador y creativo concurso haz Clic aqui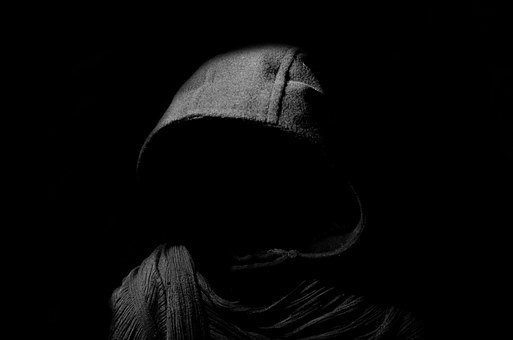 fuente
Evis hacía prácticas espirituales para eliminar de su mente sueños perturbadores donde veía gente desmembrada por el viento. Una noche en su habitación se apagaron las velas, entre la penumbra vislumbró una gran sombra que la golpeó, envolvió y agitó en un torbellino hasta desmayarla… al despertar sintió el calor de la sangre en su rostro, debilitada improvisó rituales gritando aterrorizada:¡déjame ir, quiero vivir, desaparece maldita sombra!... Tras su vehemente petición repicaron los cuencos, y su cuerpo lentamente fue absorbido, quedando Evis integrada a la sombra, no pudo huir de los designios y hoy puede estar muy cerca.
¡HASTA EL PROXIMO MICRORRELATO DE TERROR!


FELICITACIONES A LOS GANADORES DE LA SEMANA #2 @nameless16 🏆 @pavonj GRACIAS POR RECREARNOS.
☠️☠️☠️☠️☠️☠️☠️☠️☠️☠️☠️☠️☠️☠️☠️☠️☠️☠️☠️☠️☠️☠️☠️☠️☠️☠️☠️☠️☠️☠️☠️☠️☠️☠️☠️
English
Greetings Hivers terror and suspense lovers I present The prelude of a shadow title of my micro story of terror for the @Hispapro contest that arriving to its third week, if you want to know more about this challenging and creative contest doClick here
Evis did spiritual practices to eliminate from her mind disturbing dreams where she saw people dismembered by the wind. One night in her room the candles were extinguished, in the half-light she glimpsed a great shadow that hit her, wrapped and waved her in a whirlpool until she fainted... when she woke up she felt the heat of the blood on her face, weakened she improvised rituals shouting in terror:let me go, I want to live, disappear damn shadow! ... After her vehement request the bowls rang out, and her body was slowly absorbed, leaving Evis integrated in the shadow, she could not escape the designs and today she can be very close.

UNTIL THE NEXT MICRO-TALE OF TERROR!


CONGRATULATIONS TO THE WEEK #2 WINNERS @nameless16 🏆 @pavonj THANK YOU FOR RECREATING US