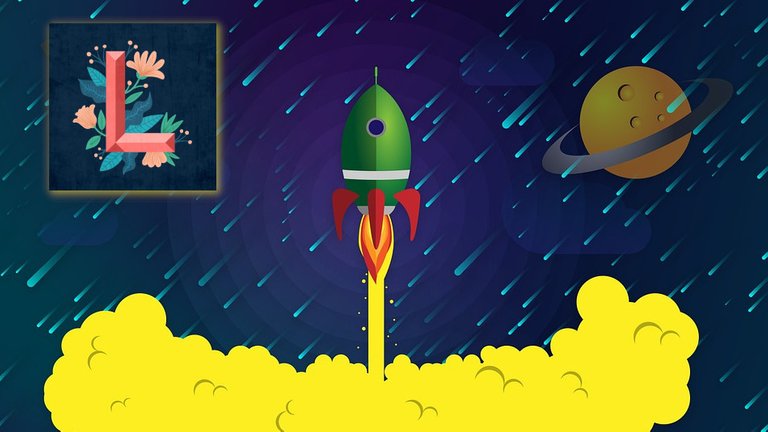 Escasos ocho meses han transcurrido desde el nacimiento de esta comunidad, que viene a llenar un vacío que existía: brindar un espacio para la literatura en español, la cual se veía extraviada en el inmenso mar de contenido de Hive.
Los resultados, sin duda, hablan por sí solos y nos demuestran que la iniciativa era necesaria, pues la respuesta de la comunidad de habla hispana no se hizo esperar, así como el apoyo de la comunidad general de Hive.
Al día de hoy contamos con 894 suscriptores y 140 usuarios activos. Esto, comparado con las comunidades más prestigiosas de habla hispana, nos coloca en excelente posición, pues siendo esta una comunidad temática, centrada exclusivamente en temas literarios, cuenta con una magnífica y abunda participación.
Otro de los grandes logros de #Literatos, es la calidad de contenido. Hemos logrado reunir en este espacio al mejor talento de Hive y son maravillosas las joyas que podemos encontrar de manera regular en el área de publicaciones y más aún las extraordinarias participaciones que se suman a los concursos que de manera sistemática hemos venido convocando en esta comunidad.
Barely eight months have passed since the birth of this community, which fills a gap that existed: providing a space for Spanish-language literature, which was lost in the immense sea of content on Hive.
The results, without a doubt, speak for themselves and show us that the initiative was necessary, as the response from the Spanish-speaking community was not long in coming, as well as the support of the general Hive community.
As of today we have 894 subscribers and 140 active users. This, compared to the most prestigious Spanish-speaking communities, puts us in an excellent position, since this is a thematic community, focused exclusively on literary topics, with a magnificent and abundant participation.
Another of the great achievements of #Literatos is the quality of its content. We have managed to gather in this space the best talent of Hive and the jewels that we can find on a regular basis in the area of publications and even more the extraordinary participations that are added to the contests that we have been systematically convening in this community are wonderful.
---
Apoyos anteriores | Past support
Casi desde el inicio de nuestra labor, recibimos el apoyo, en forma de delegación, del usuario @shanibeer, que hizo que nuestro naciente voto tuviera algún valor. El papel jugado por este promotor inglés de la literatura, fue muy importante para nosotros tomar un buen impulso.
Hoy en día ya no contamos con ese respaldo en HP, pero valoramos el tiempo que pudimos contar con él y le quedamos inmensamente agradecidos, pues su apoyo apareció cuando todavía ni siquiera se conocía qué era #Literatos.
Por supuesto, no fue solo la delegación de este usuario la que permitió alzar el vuelo, sino también la participación de otra cantidad (cada vez en aumento) de usuarios de habla hispana, que de a poco se han ido sumando a la lista de delegadores. También a todos ellos nuestro agradecimiento.
Así mismo agradecemos a otros usuarios y comunidades que nos han brindado su apoyo desinteresado, como @la-colmena, @talentclub, @bluemist, en nuestro accionar diario y en los concursos.
Almost from the beginning of our work, we received the support, in the form of a delegation, from the user @shanibeer, who made our nascent vote have some value. The role played by this English promoter of literature was very important for us to get a good boost.
Today we no longer have that support in HP, but we value the time we could count on him and we are immensely grateful to him, because his support appeared when it was still not even known what #Literatos was.
Of course, it was not only the delegation of this user that made it possible to take flight, but also the participation of a growing number of other Spanish-speaking users, who have gradually joined the list of delegates. Our thanks to all of them.
We also thank other users and communities that have given us their selfless support, such as @la-colmena, @talentclub, @bluemist, in our daily actions and contests.
---
Nuevos apoyos | New support
Pero así, como algunos se van, otros vienen.
Como ustedes bien saben, para nuestros concursos siempre hemos buscado patrocinantes que aporten los premios en Hive para los ganadores. Ya desde hace dos concursos, el patrocinio estuvo a cargo de ese increíble promotor de Hive, @theycallmedan.
De antemano les informamos que él mismo ya dio su aporte para el próximo concurso, el cual anunciaremos en un par de días.
Pero @theycallmedan han dado un paso más allá y nos ha asignado una delegación de 10 mil HP, lo cual lleva a su nivel más alto hasta ahora, el valor del voto realizado por nuestra cuenta @es-literatos.
Así que nuestro agradecimiento por este nuevo beneficio que servirá de estímulo a todos los creadores de contenido literario en español.
But as some leave, others come.
As you well know, for our contests we have always looked for sponsors to provide the prizes in Hive for the winners. For two contests now, the sponsorship has been provided by that amazing Hive promoter, @theycallmedan.
In advance we inform you that he himself already gave his contribution for the next contest, which we will announce in a couple of days.
But @theycallmedan have gone a step further and assigned us a delegation of 10 thousand HP, which brings to its highest level so far, the value of the vote made by our account @es-literatos.
So our thanks for this new benefit that will serve as a stimulus to all creators of literary content in Spanish.
---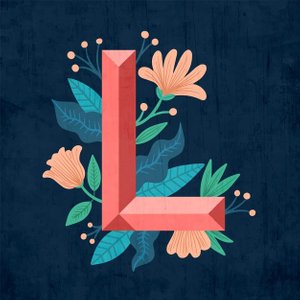 A seguir la ruta | Follow the trail
Ruta es la palabra con que se traduce trail y esta es otra novedad que traemos para todos aquellos que quieran seguir apoyando la literatura en español.
A partir de este momento está disponible el trail de la cuenta @es-literatos. Si no sabes bien cómo funcionan estas "rutas", puedes leer la explicación detallada en Para entender el voto en Hive y los trails.
Pero de manera resumida podemos decir que al seguir este trail, de manera automática vas a estar votando por el contenido que votemos nosotros desde la cuenta de la comunidad. Se trata de una manera de apoyar un proyecto, votando el mismo contenido. De esa manera el autor recibe un voto mayor y los usuarios que siguen la ruta optan a las recompensas de curación de la publicación.
A pesar de lo clara de esta explicación, lo más recomendable es que leas la el post arriba indicado.
Para unirte a nuestro trail, haz clic en el siguiente enlace:
A trail is another novelty that we bring, for all those who want to continue supporting literature in Spanish.
From this moment on, the trail of the account @es-literatos is available. If you don't know well how these "trails" work, you can read the detailed explanation in Understanding Hive votes and trails.
But in a nutshell we can say that by following this trail, you will automatically be voting for the content that we vote for from the community account. This is a way to support a project, voting the same content. That way the author receives a higher vote and the users who follow the trail are opting for the curation rewards of the post.
Despite the clarity of this short explanation, it is recommended that you read the post linked above.
To join our trail, click on the following link:
---
---

Delegadores | Delegators
Para el momento de escribir esta publicación, nuestro Hive Power está en 11,965.86 HP
Esto es gracias a las delegaciones hechas por los siguientes usuarios:
As of this writing, our Hive Power is at 11,965.86 HP.
This is thanks to delegations made by the following users:
---
***
Tú también puedes formar parte de esta lista. Para eso te dejamos a continuación unos enlaces directos para hacer tu delegación con el uso de Hivesigner. Solo haz clic en el monto a delegar y el sistema te guiará para el resto del proceso.
You can also be part of this list. Here are some direct links to make your delegation with the use of Hivesigner. Just click on the amount to delegate and the system will guide you through the rest of the process.
---

Gif diseñado por @equipodelta