Shadow Contest Round 177 - Looks like Lumiere // Se parece a Lumiere
Hello hivers of the world, today is Saturday, so I wish you all a happy weekend.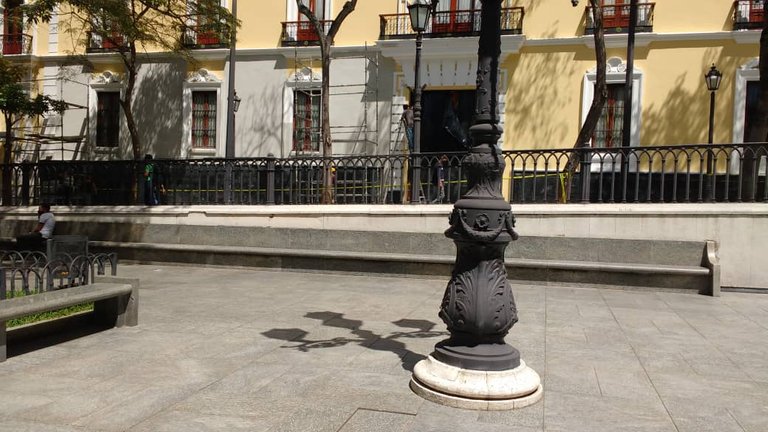 In recent days I had to run some errands near the historic center of Caracas, so to make my journey shorter I walked diagonally to Plaza Bolivar.
It is a nice square with beautiful gardens and in its corners there are some very elaborate colonial art poles. The day was quite sunny, so there were shadows everywhere.
But there was one shadow that caught my attention powerfully. The reason, the shadow resembles Lumiere, the cute little candelabra in Walt Disney's Beauty and the Beast movie.
Take a look at the photo, and leave me your comments. I'd like to know if you see what I see!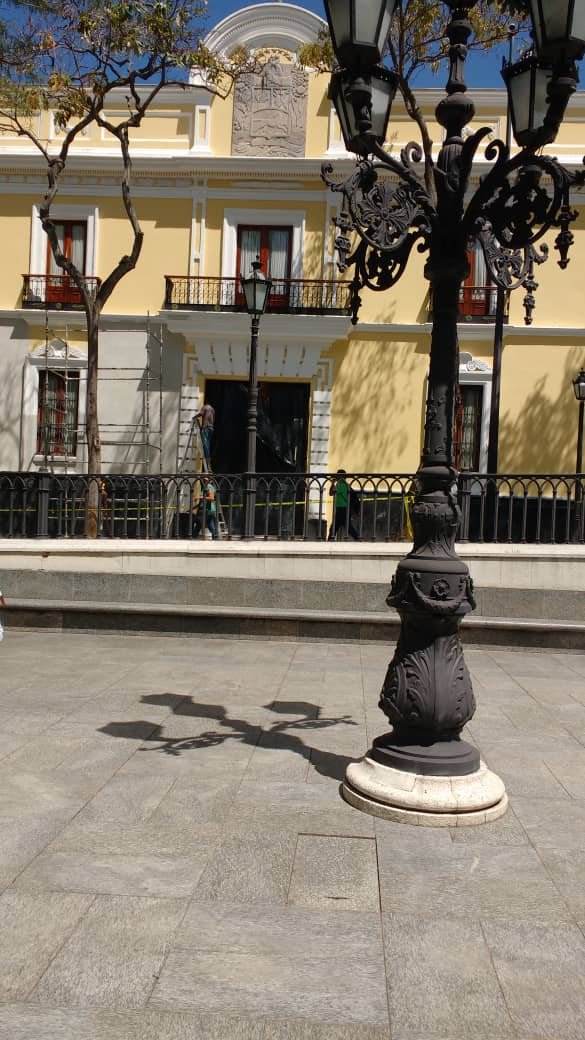 With this photo I am participating in the contest.
If you made it this far thank you so much for reading me!
This post was written to participate in contest 177 - Shadow Hunters.
Translated with www.DeepL.com/Translator (free version).

---
AHORA EN ESPAÑOL
Hola hivers del mundo, hoy es sábado, así que les deseo a todos un feliz fin de semana.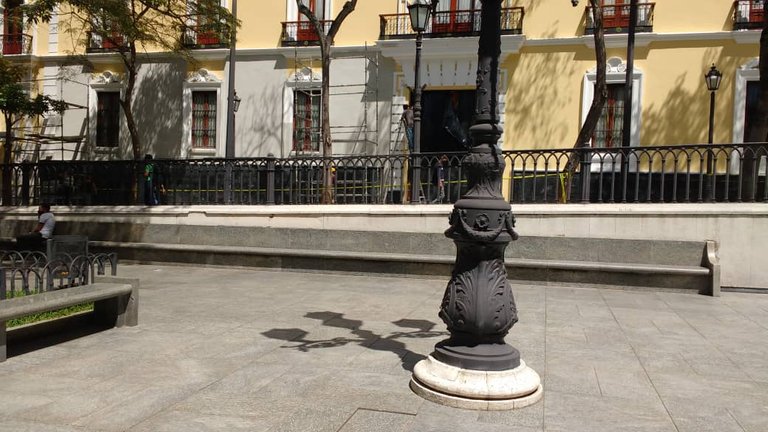 En días pasados tuve que hacer unas diligencias cerca del casco histórico de Caracas, así que para hacer más corto mi trayecto caminé de forma diagonal la plaza Bolívar.
Es una linda plaza con unos jardines hermosos y en sus esquinas se encuentran unos postes de arte colonial, muy elaborados. El día era bastante soleado, así que habían sombras por doquier.
Pero hubo una sombra que llamó poderosamente mi atención. La razón, la sombra se parece a Lumiere, el simpático candelabro en la película la Bella y la Bestia de Walt Disney.
Mira la foto, y déjame tus comentarios. Quisiera saber si ves lo mismo que yo!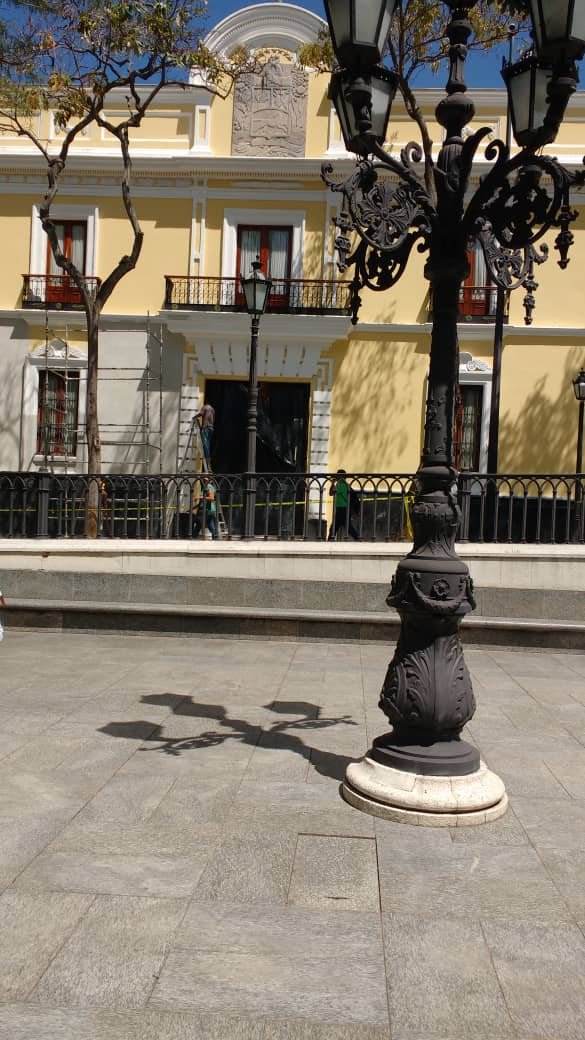 Con esta foto estoy participando en el concurso.
Si llegaste hasta aquí muchas gracias por leerme!
Este post fue escrito para participar en el contest 177 – Shadow Hunters.

---
---