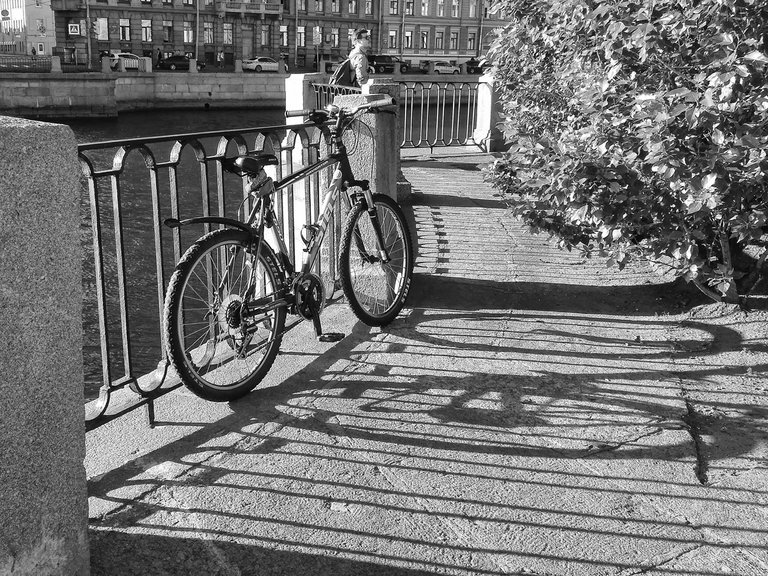 I was fascinated how beautifully the shadows of the Fontanka River fence grid lie under the oblique rays of the sun. But it turned out that these shadows can be made even more graphic and interesting, just lean the bike against the fence.
This is what the first frame I took looks like, only one wheel can see: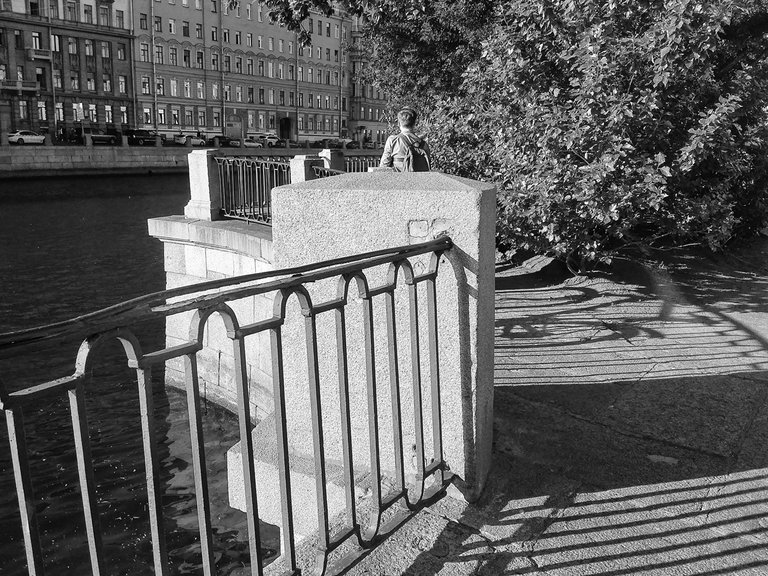 And that's what this corner of the quay looks like if you take a normal frontal frame: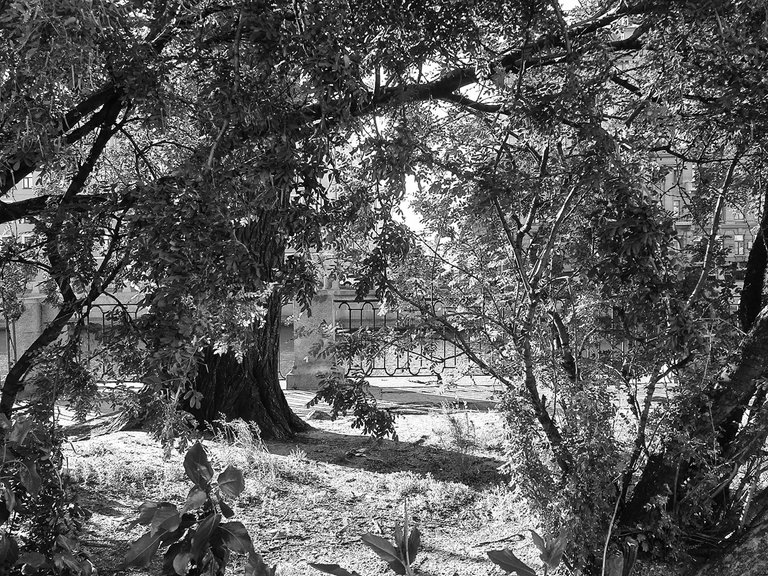 The black and white solution made the shots mysterious, so I decided to add another frame, regular, color. It shows what all this nature looked like from a short distance.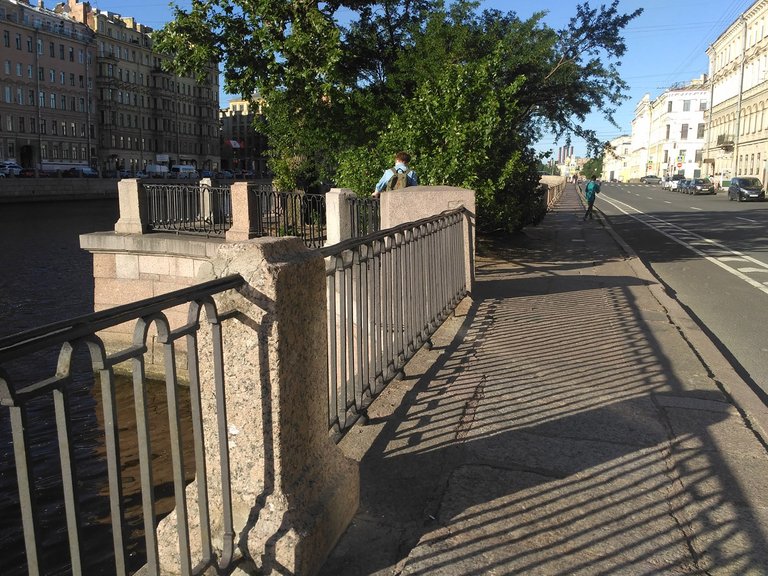 | * | * |
| --- | --- |
| Smartphone | Xiaomi Redmi 3 |
| Location | Saint Petersburg, Russia |
This post is an entry for the Shadow Hunters Contest - Round 127 - Show Me A Shadow hosted by @melinda010100 and judged by @annephilbrick.