Hello my friends. Let me share a few pics from my today's #wednesdaywalk (which happened on Thursday - well, things like that do happen). I had a decent walk about two hours today in the morning, on my usual way back home after following my babygirl to school - and captured a lot of nice things... and good thing - the day was exceptionally generous for the shadows. See, recently a very cold weather arrived, the last three days are quite sunny, the sky is clear and I could say its ideal for going out for a walk with camera (well, except of I cant spend more that 30-40 mins outdoors, haha - after that I dont feel my foot at all).
Below is the tram shadow, I shot thru the window.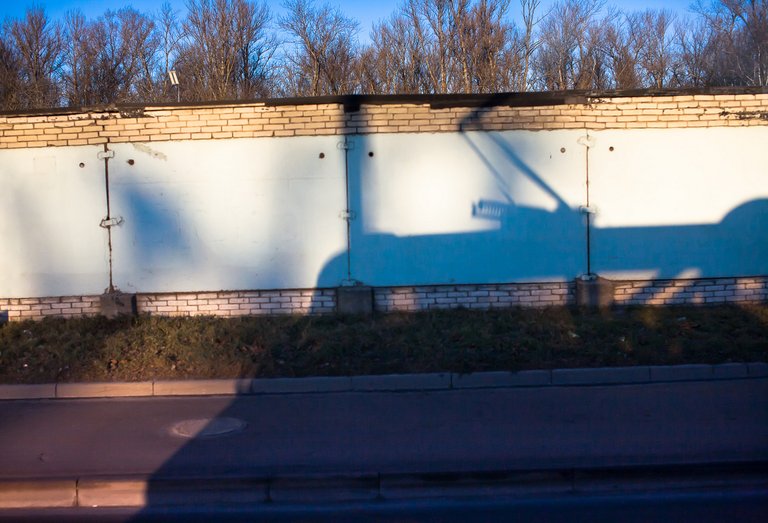 This is my entry to the round 148 of #shadowhunters contest.
Early in the morning the shadows are quite special. Long, Cold, Blue-ish -- a pleasure to look at.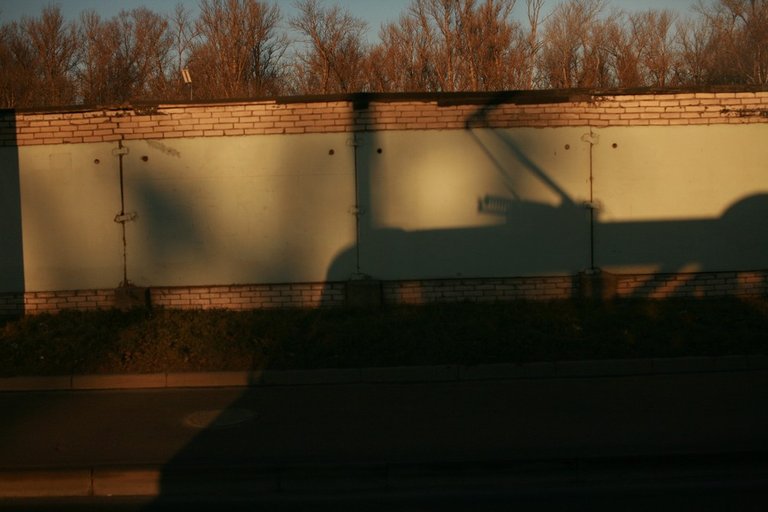 (unedited version of the photo).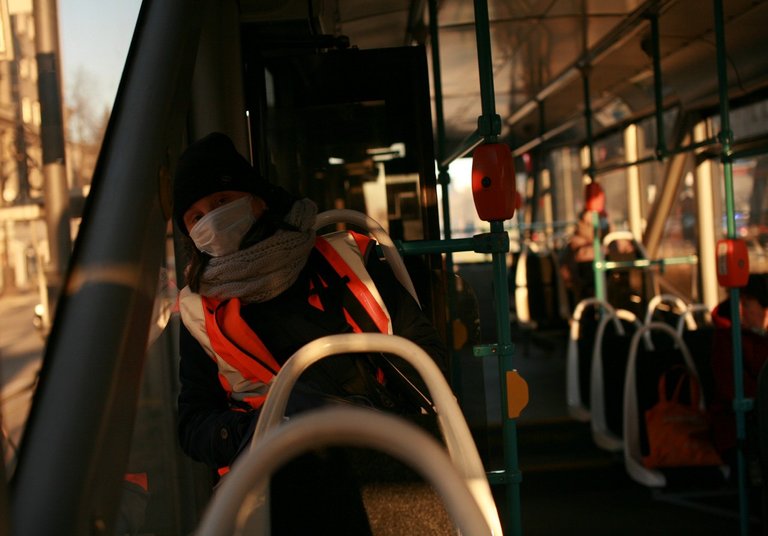 The space inside of the tram cabine was full of shadows too, as we were riding early in the morning, when the sun havent arise high in the sky. But they were too fast, agile, changeable - elusive.
St.Petersburg is the city of tramlines (had the longest tram network by the end of 70-es, and even got to the Guinness Book with it). I have some more intresting tram shadows in my shadow folder, I will share them one day when I will have no fresh pics.
So...
---
I have spent 5 mins catching the sun and some tree shadows, which I love very much how they turned out, but havent time to edit yet. So, count this one as preview.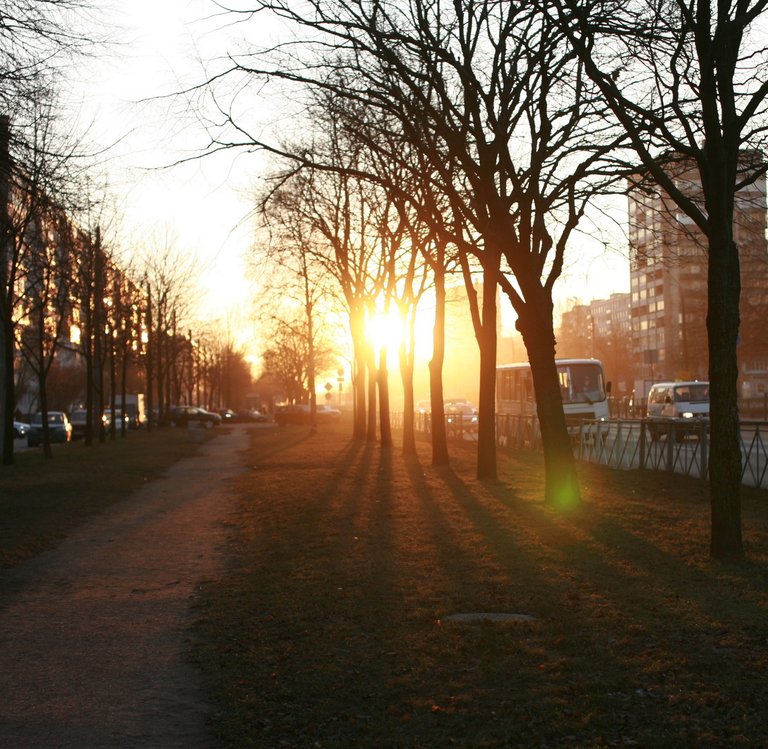 Then, I spent like 15 minutes around this fish kiosk.
It is located at a very well-lit spot, and it happened a pure pleasure for me to take pics, even counter-light (!) which I do not do that often, really. Ok, the real art of photography have no objections that you 'd break the rules from time to time!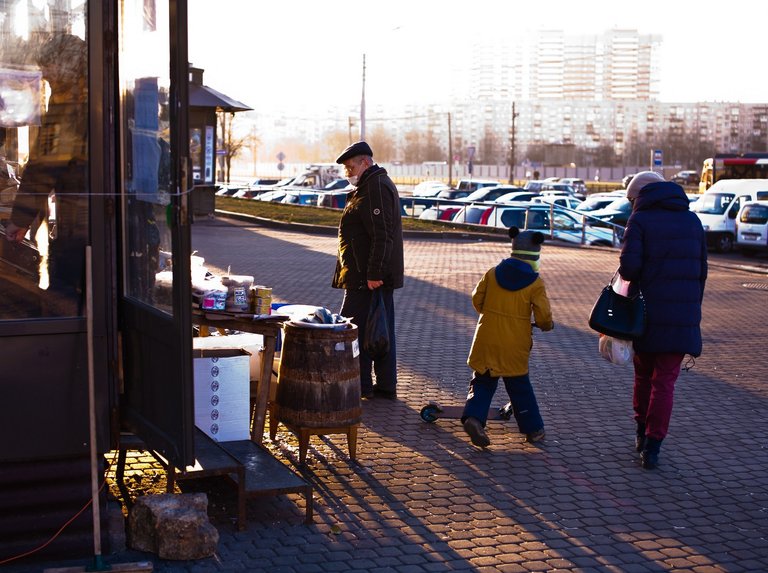 Anyway, soon I changed my position and focused less on the shadows, but more on the fish divercity at the counter (the stuff will be shared in different community).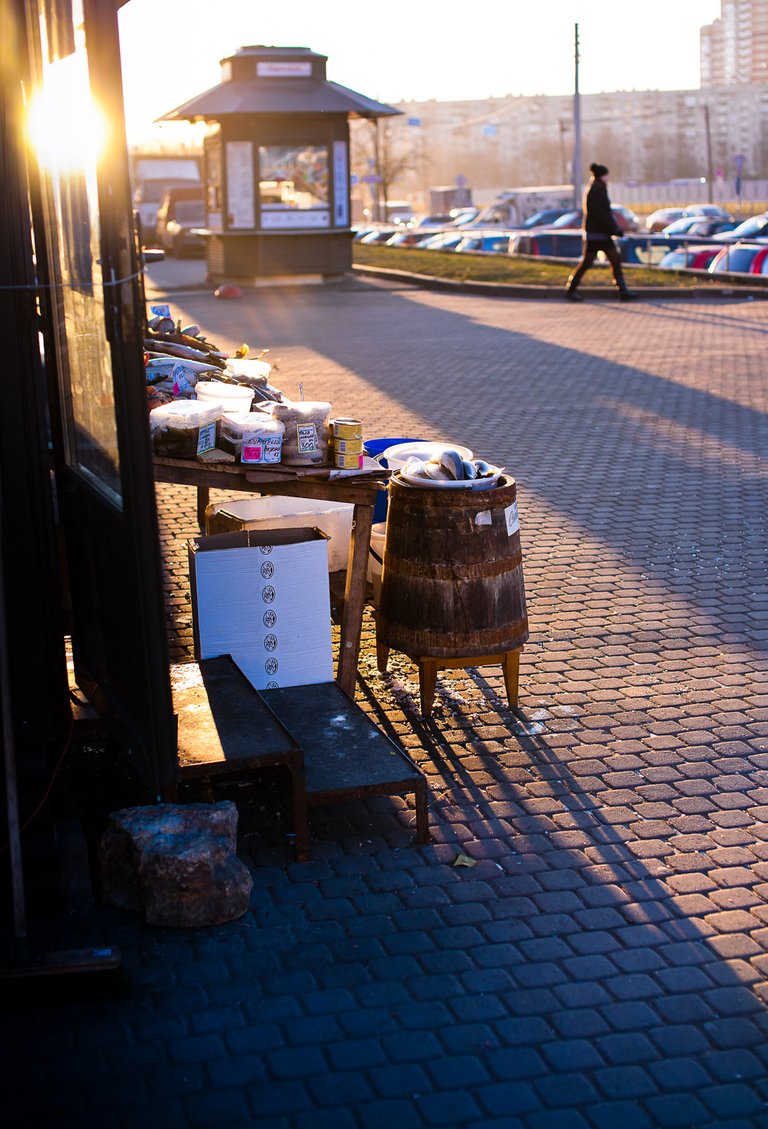 ---
PS. I have @steempeak as a 5% beneficiary for all of my posts usually, and now its the 1st time I added SH account as a beneficiary too. Lets see how it will look like, if I earn smth at all after doing all transaction and paying the taxes. :P
| | | | |
| --- | --- | --- | --- |
| location: | St.Petersburg, Russia | December 2020 | natural light |
| camera/lens: | Canon 5D | Sigma 50mm | raw-conv |
| f/2.8 | t 1/1000 | ISO 400 | -- |
---
Ok, hope you enjoyed my little tropheys today - thanks for stopping by!