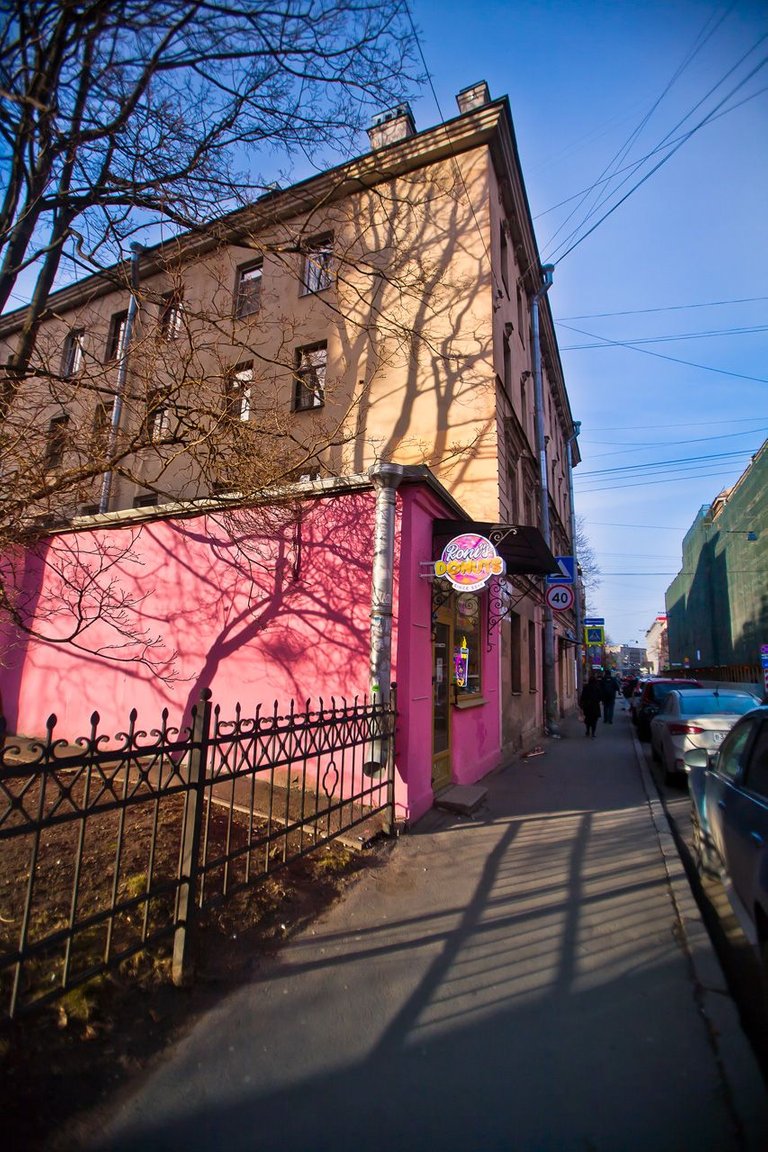 This is my entry to the round 166 of #shadowhunters contest.
round #166
--a nice rounded figure, I like it. seems somehow I missed to post on the previous week...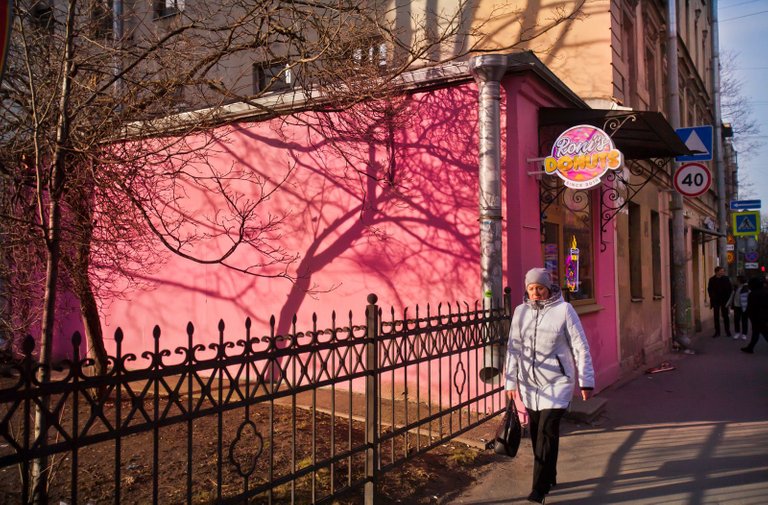 | | | | |
| --- | --- | --- | --- |
| location: | St.Petersburg, Russia | April 2021 | natural light |
| camera/lens: | Canon 5D | 16-35mm | raw-conv |
| f/2.8 | t 1/8000 | ISO 400 | -- |
Thats my fresh photo from last week. I ventured to explore to local area after my working day finished, and discovered a few nice spots, including a sport facility all covered with graffity ... but it was all in the shade, hehe -- sometimes the shade become too big too see, when you close to it, you dont see it at all. So, I have to return there and choose the right time to have a good lighting that benefit for the capture.
But with this picture, I happened to find myself absolutely in a right time in a right place -- to capture this wonderfull shadow.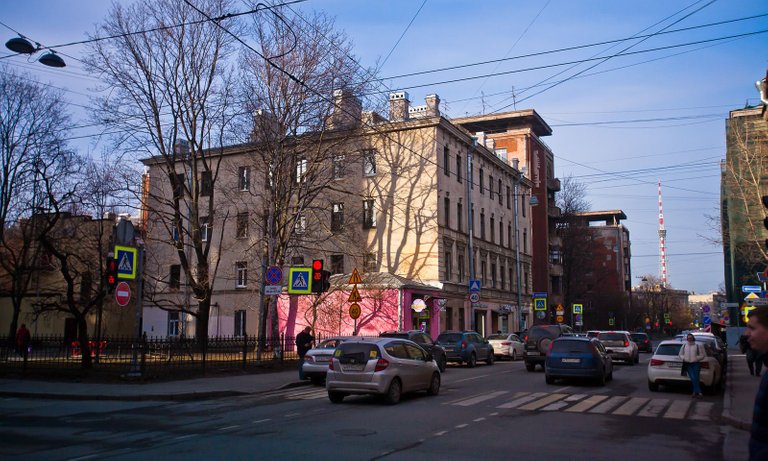 This is the 1st photo in the set. When I was at the crossroad I momentary understood that I have something, have it here: my potential best photo of the day. I come closer, changed a few angles, vertical and horisontal positions... All in all, I took 13 pictures. Maybe they mostly the same, but some I like a bit more then others.
---
Thanks for stopping by!