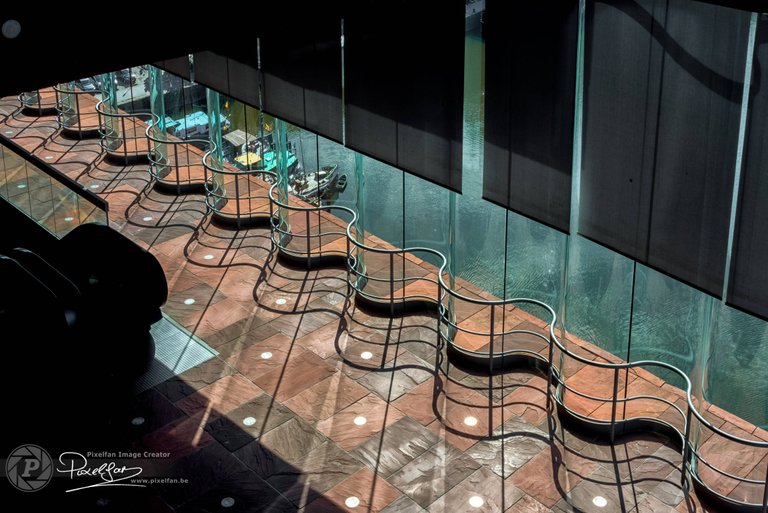 Well, if you have curved windows, you have curved armrests too and so ... curved shadows 😊
And yes, I have been there again ... The advantage of the MAS museum is that even if the new exhibitions are not that exciting, the building itself still remains interesting. Especially for a photographer ...
This time, I was lucky enough to be in the right place at the right time (which is uncommon 😊) to capture these beautiful curved shadows thanks to the incoming sunlight. That same sunlight ensures that the light green tint of the windows is accentuated ...
Still I have to say that although I love the colors in the photo, I prefer the black and white edit. The whole comes across much more powerful ... What do you think?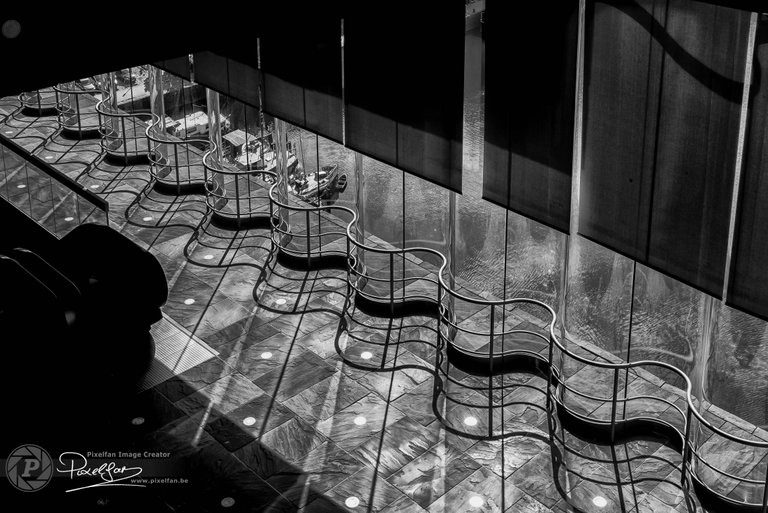 And yes @melinda010100, I know it's been a long time again ... but as you can see, every now and then I still find an interesting shadow 😉
---
You liked this post?
Right you are 😉
Just follow me here to make sure you don't miss any new work. As you can see below, you will be in good company... my 3 skinny friends are waiting for you 😉


BTW: I will not ask you to upvote my posts… deep down inside you know you have to 😉
Curious to see my other work?
Although I spend most of my time here, you can also find me in other places… just take your pick…