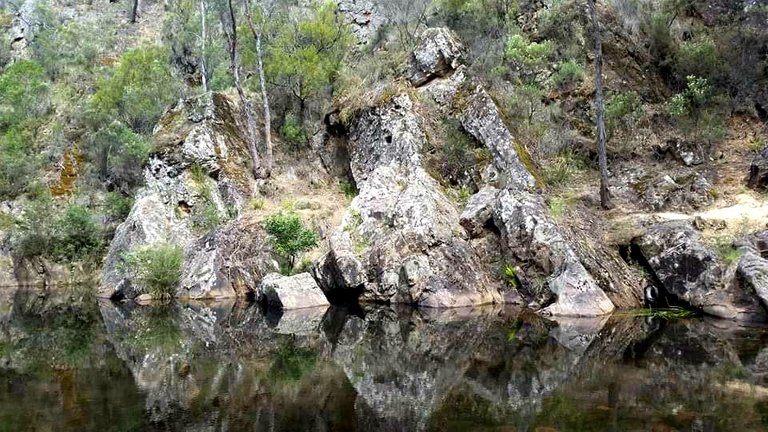 I have been meaning to post in Shadow Hunters for quite some time as I absolutely love alot of the content that has been created and the wonderful work that's being done.
I wanted to enter this contest as when I read it one of my favourite places came to mind. Deep in the Lerdyderk State Park is a river that has cut through stone for thousands of years. It's a good 20 meter drop from the top.
Over time, the rivers have flowed strong and also dwindled through droughts. This has created a magnificent valley and natural walking paths along the river.
In the 1800s this location was sought after by gold hunters and miners alike. The river held many fortunes as gold was washed through the river and panning was so successful that miners altered the river itself and diverted its flow so they could pick gold from the river bank.
Today, the area is a well known camping and hiking destination with pristine beauty and the odd gold Hunter with some gold still being found.
The image really stuck out to me as I walked along the river bank, the reflection of the cliff face into the calmness of the river.
A beautiful location
Happy posting people and good luck in the contest!