This is my entry in the Shadow Hunters Contest which is hosted by @melinda010100! You can learn more about the Shadow Hunters Contest and how to enter HERE!
I thought it would be a great idea to "kick off" the New Year with a Shadow Hunters post! My photos will be featuring Baby (the cat). I took these photos in my driveway and I'm happy I was out early and it was a sunny day since it made for some terrific shadows. Keeping in mind, the shadow should be the main focus and I think that will be the case with the photos I will be presenting to you. I also wanted to do just a few edits which I'll "throw in" for good measure. I put the edits into collages to save space and I quite like the way they look in the collages. Hopefully, you will think so as well! 😉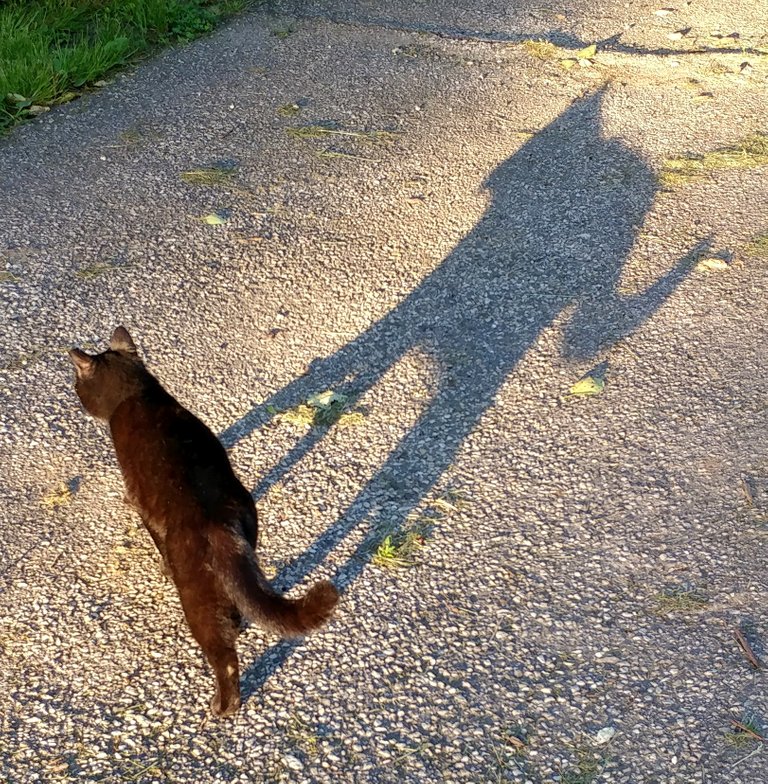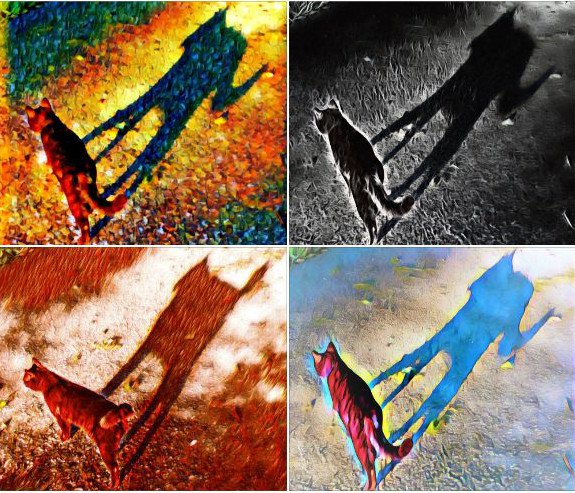 Baby is a very petite cat but she is full grown and is often mistaken for a kitten. She may be a little girl but she sure throws a big shadow.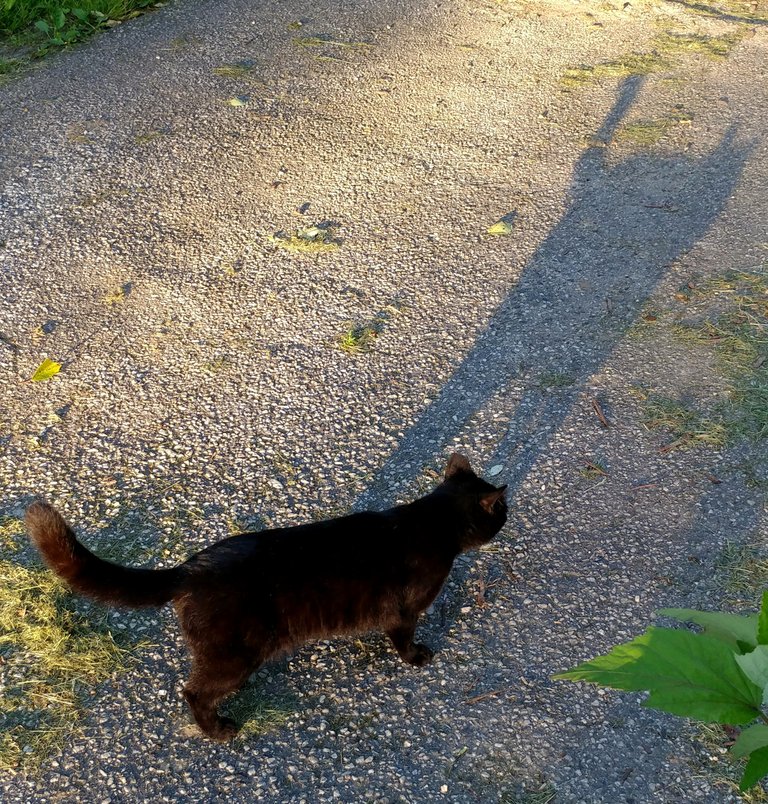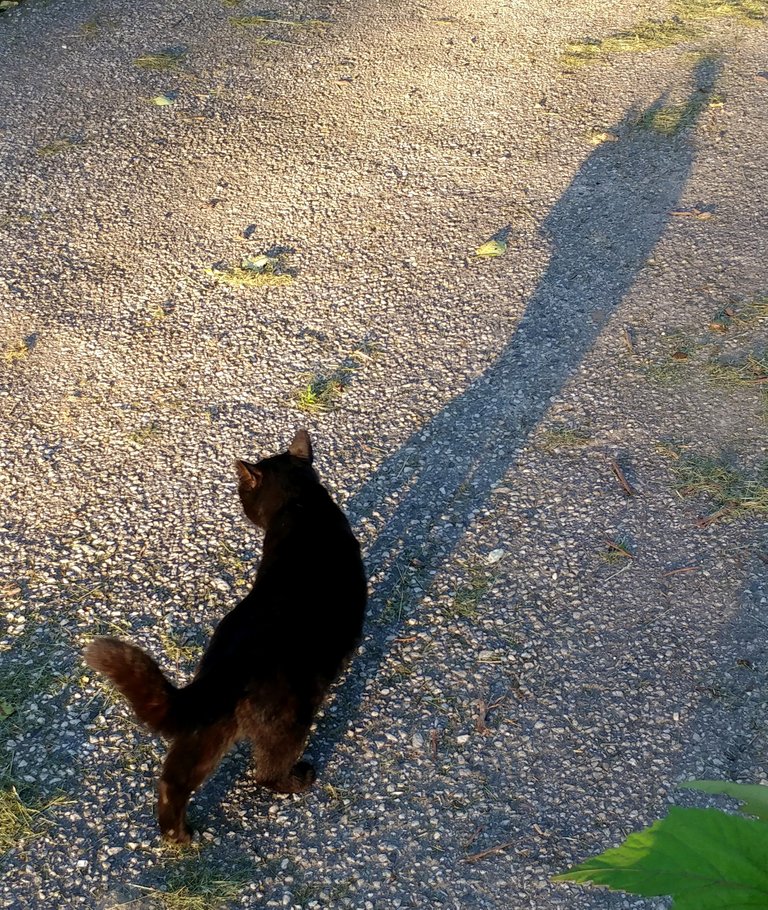 Baby was pacing because she was waiting on someone and it wasn't one of the other cats! She was waiting on me!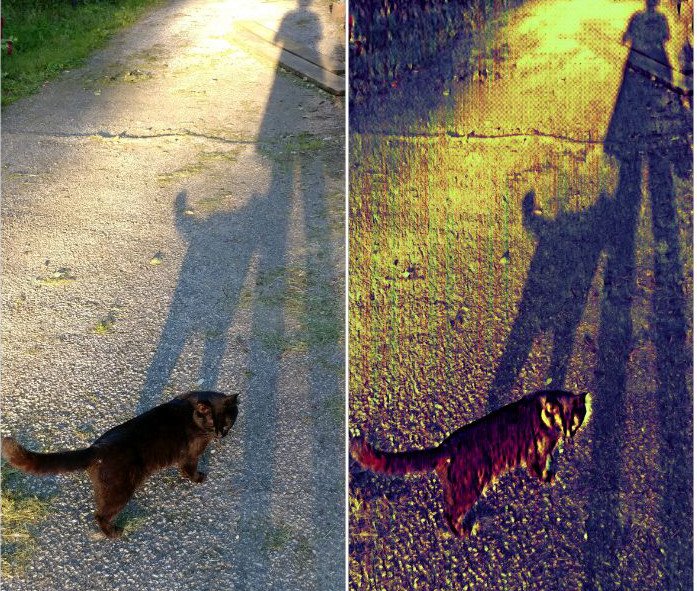 I visited with Baby for a couple of minutes and she got lots of pets before being distracted by the birds in the trees to the side of the house.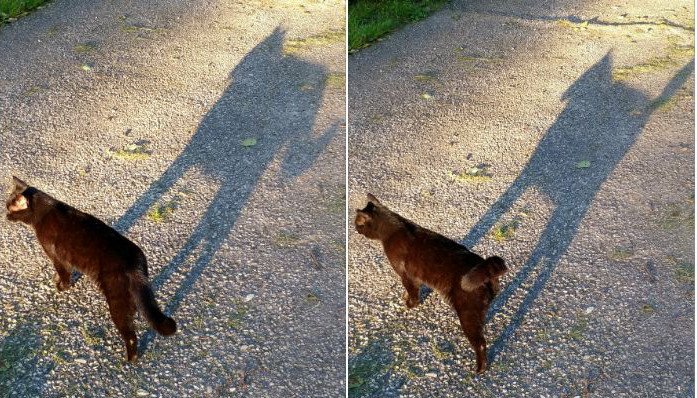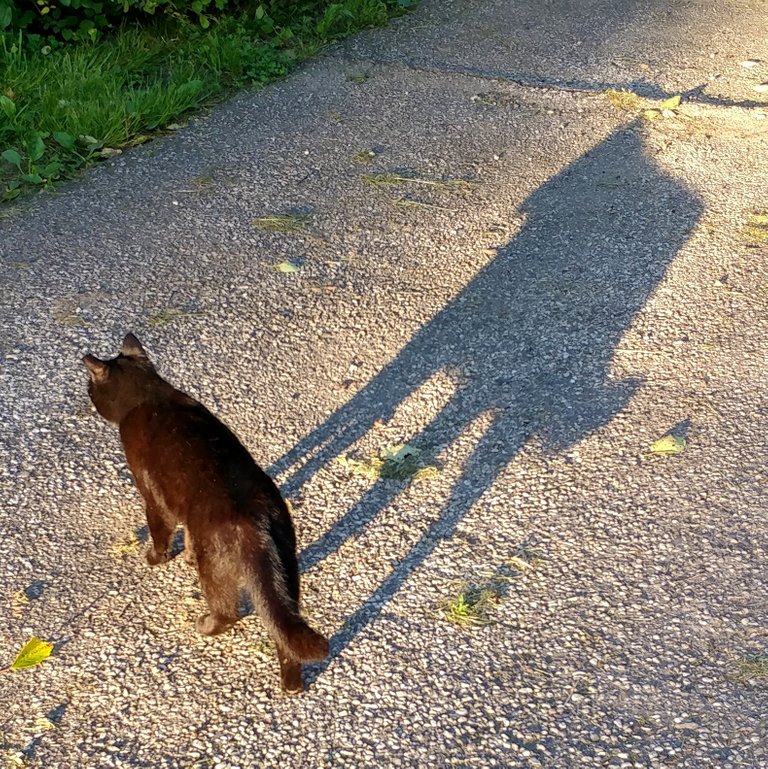 So, she did what cats do and went to investigate. Once she hit the grassy area her shadow disappeared along with the sunny spot.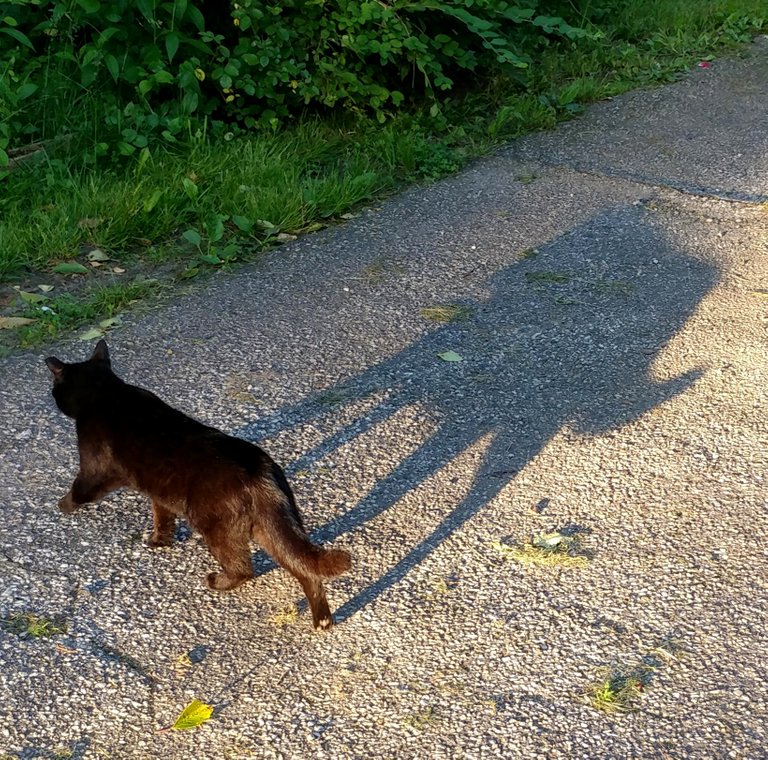 Since Baby made such an abrupt departure, I decided to end my post with a collage (with edits) of both of us and our shadows although I guess, technically, I already did that above! Oh well ... last one! 😁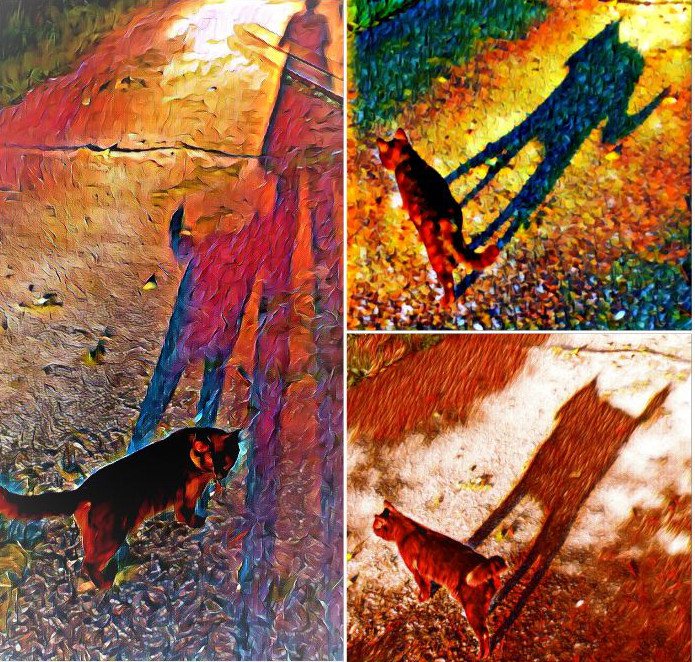 Thank you @melinda010100 for the Shadow Hunters Contest and thank you also to all of the sponsors and guest judges!!
Thank you @saboin for #caturday!!
All photos and text by me @deerjay. All rights reserved.