As I mentioned at the end of my last Shadow Hunters post, that I published 12 hours ago, I went for a walk along the sea shore soon after publishing the post ... and I was there, on the coast, about 7 kilometers from my home, for reasons that have nothing to do with shadows ... but then ...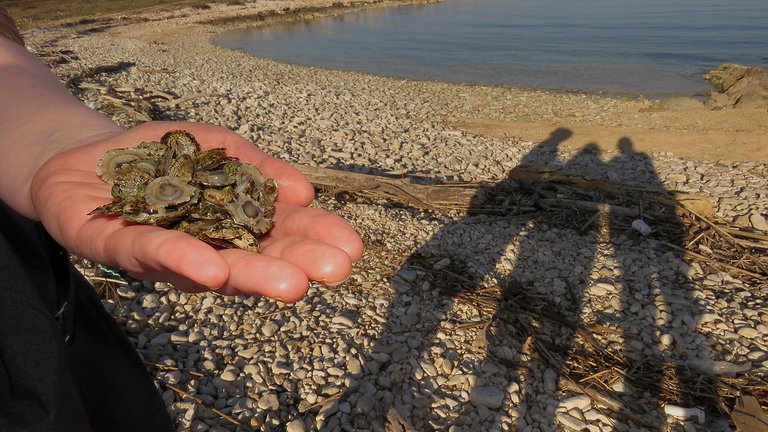 ... the shadows entered the scene ... and I just had to publish another shadow themed post, while the shots and the whole situation is still fresh and kind of easily linked to the previous post.
Both these posts are not contest entries, so I hope that publishing two shadow posts, so close one to another will not be a problem. I mean, I can't see a better community to publish a post like this.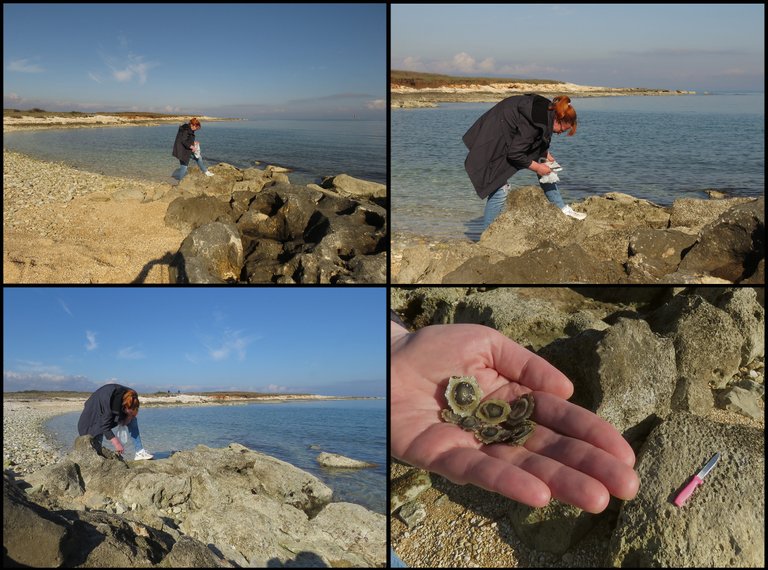 I was there with a bunch of friends, and while I was photographing some flies and mosquitoes in the nearby salty pond surrounded by some of them, another friend took a little knife, and started picking limpets on the coastal rocks, to make a seafood dinner later. The tide was low, and she picked a nice quantity ... and then, when I decided to put the moment on photograph ...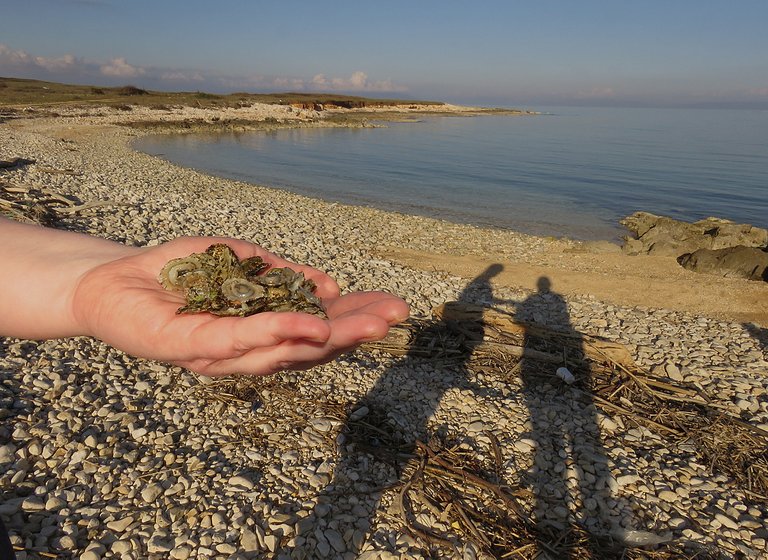 ... those shadows entered the scene ... and stole the show ... at first were only two, and then when we noticed that shadows look like the main protagonists of the shot ... another one was added, as you saw on the opening photograph. And that's it, as always the photographs are my work.