There is a shadow theater in my house, near the main entrance, and I discovered it some weeks ago when I published a post about it. It appears in the late afternoon, as the sun is slowly setting down, and every Shadow show has about half an hour before the theater moves outside the house and disappears in the garden.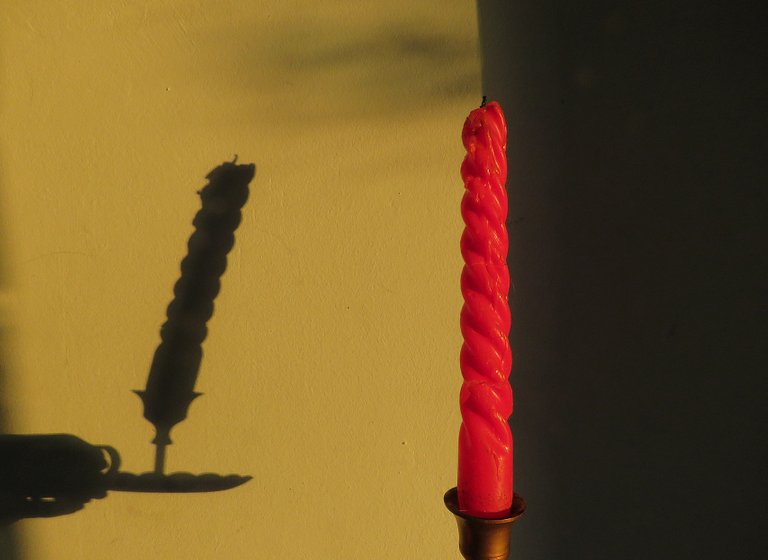 (Enlargeable)
This time I started with the candle. It was at hand, it looked good ... and so, after this first, opening shot ...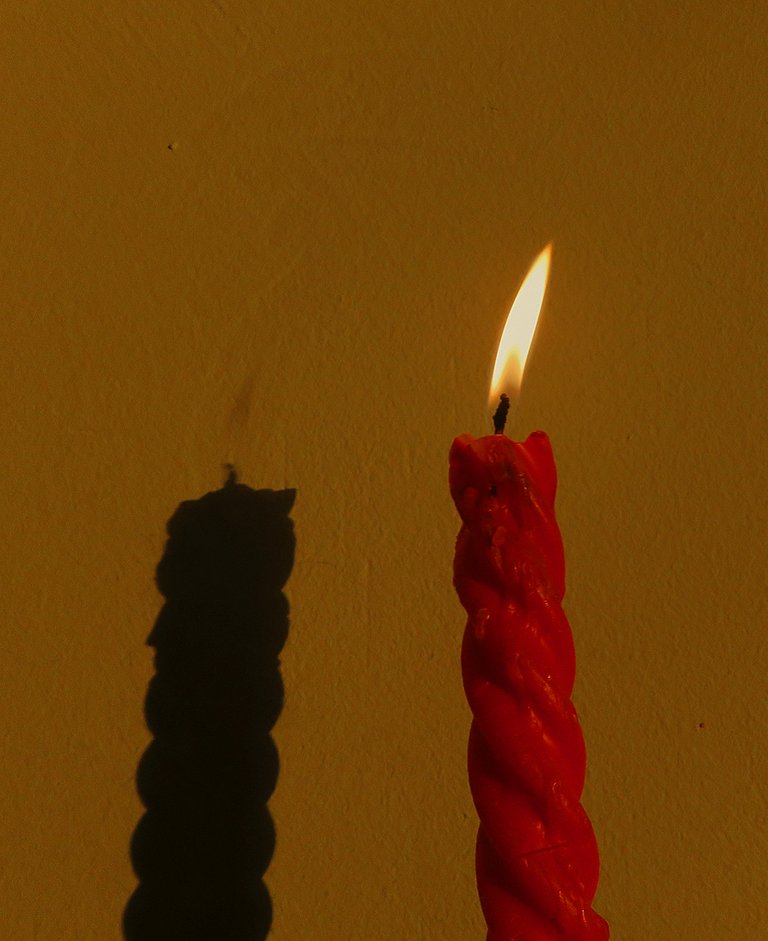 ... I lit the thing ...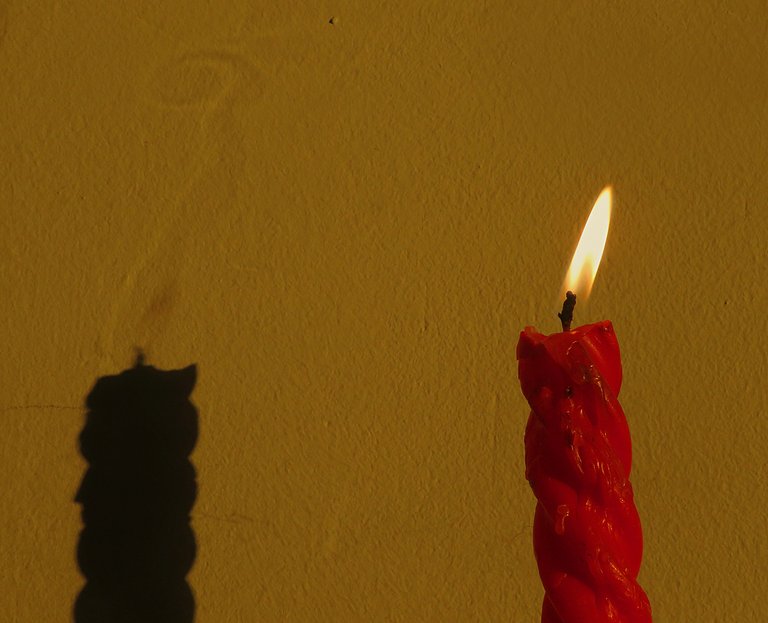 ... to see what the fire can bring to a shadow play.
It looked pretty cool, especially in motion. The flame created some sort of ghostly, transparent shadow ... or projection, that danced above the still black shadow of the candle.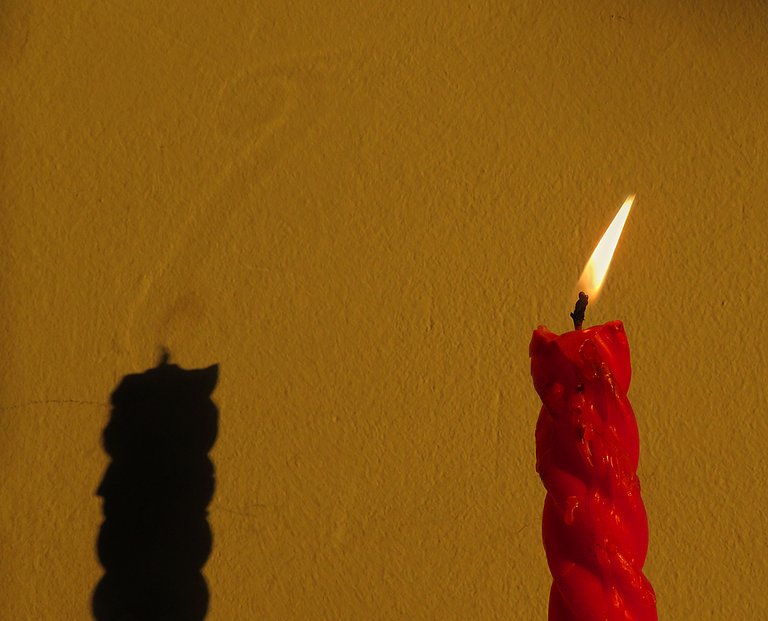 Here I caught it in the form of an almost perfectly shaped question mark. I don't remember observing this kind of shadows before, so it was a pretty exciting experience.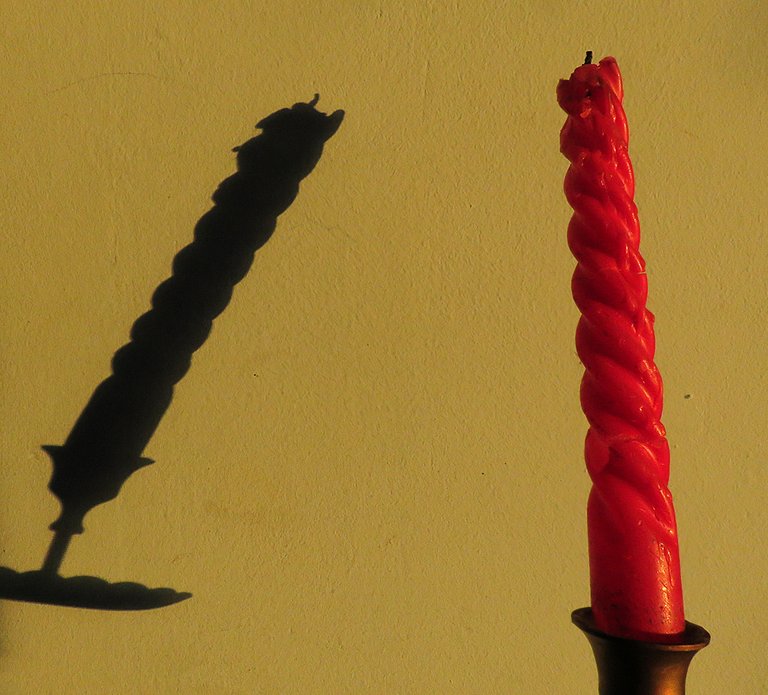 After the candle ...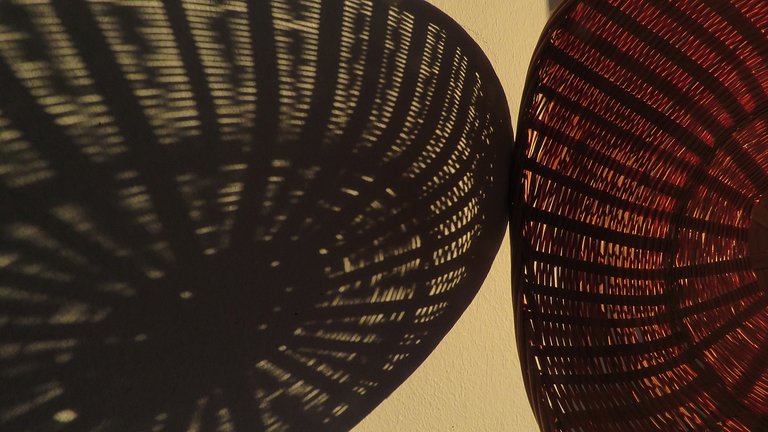 ... I found a small basket made of some natural plant material.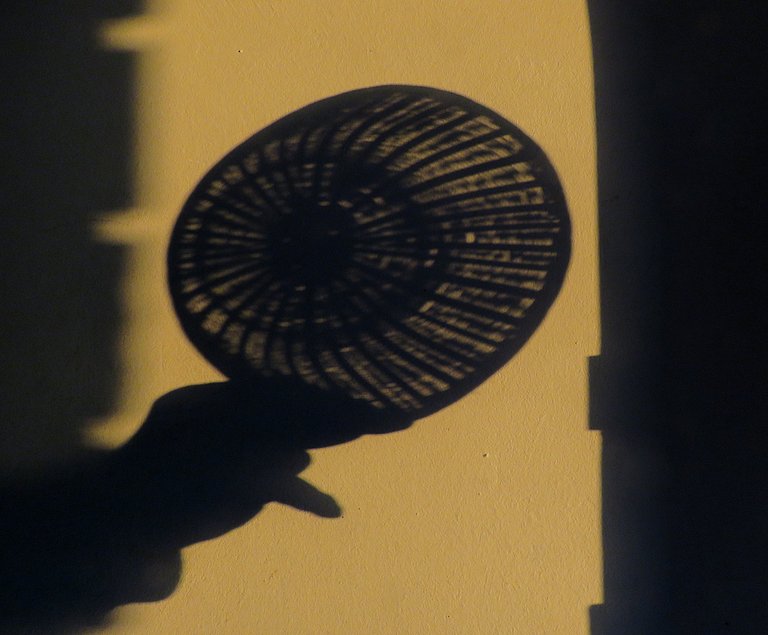 This object created a very decorative and sophisticated shadow. And then ...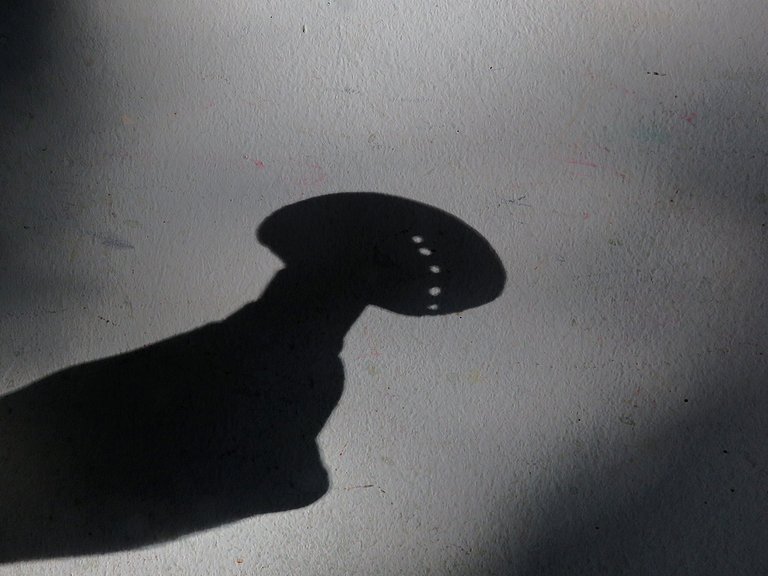 ... I created this ... with my hand ...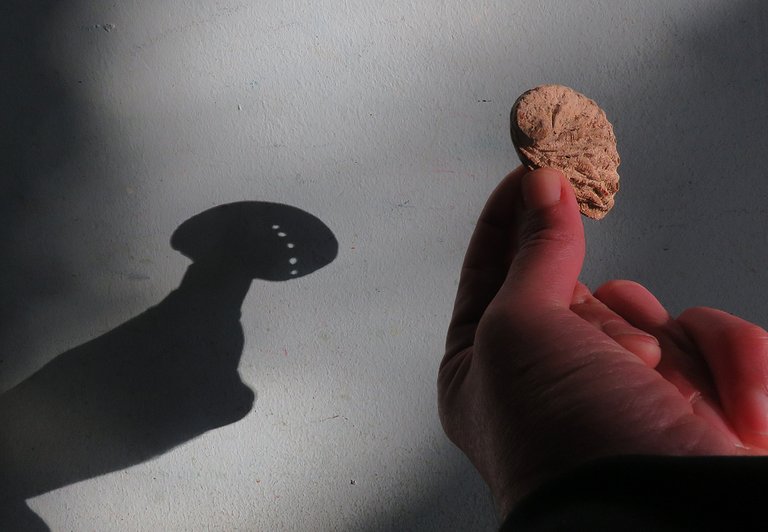 ... and the shell of the Abalone snail.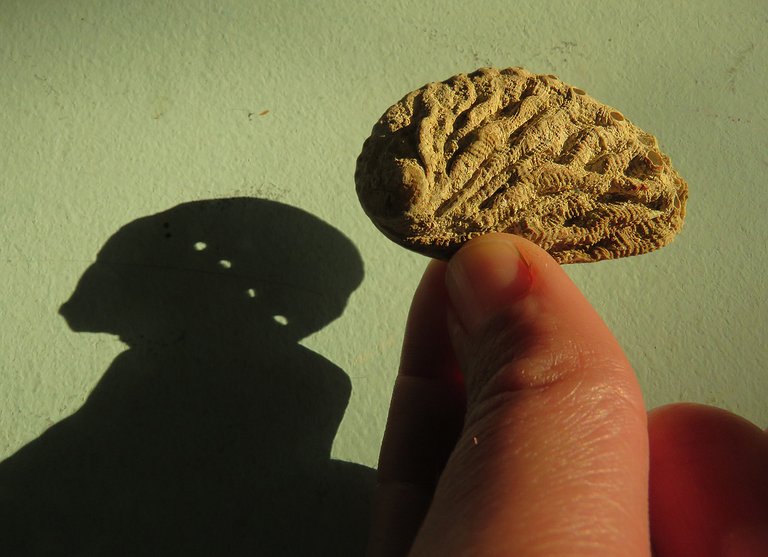 I often find these small shells, shiny on the other side, during the summer ... and rarely resist the compulsion to pick them and bring them home ... where then I forget about them, until an occasion like this one arises.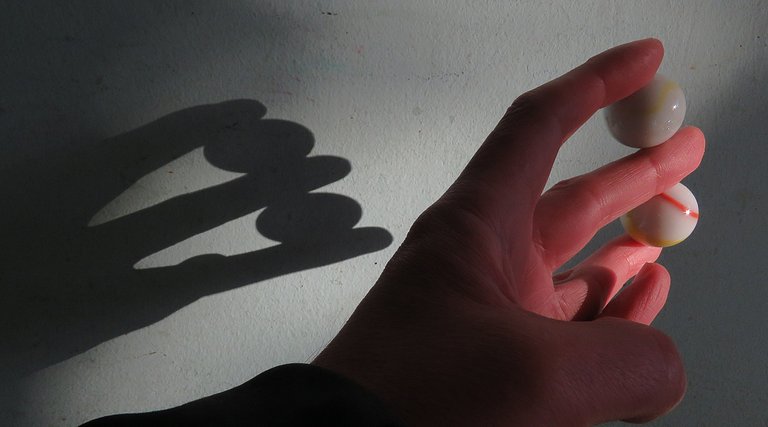 A friend came for a visit one day around Christmas, and he brought his son with him ... we had a lot of fun with small firework stuff and the kid gave me these marbles before they left ... so I took them to make the shadow on this shot.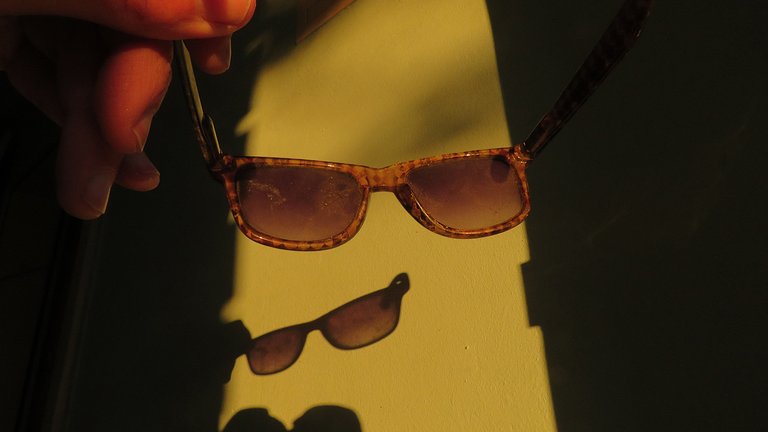 I found these old sunglasses in some drawer that I rarely open.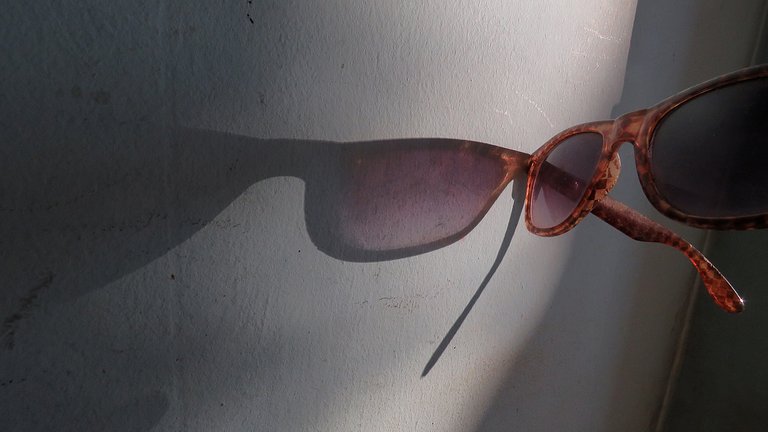 I expected a shadow ... but what appeared on the wall was more like the projection ... a realistic, colored image of the object.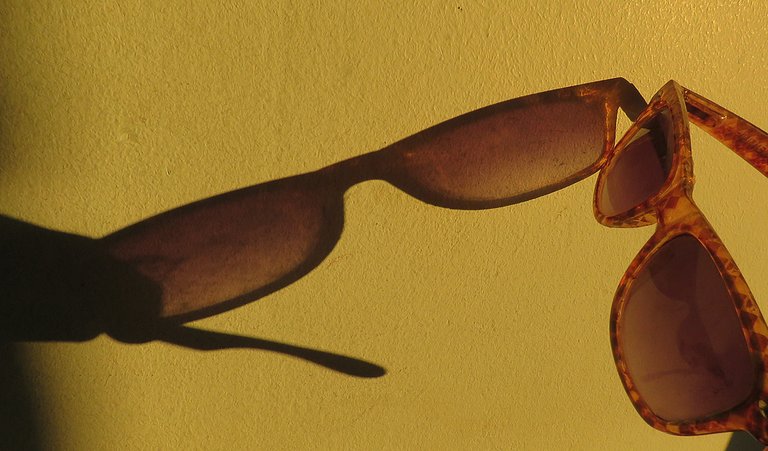 I had a lot of fun with all this stuff ... but after the sunglasses I didn't know what else to use for this post ... so, with nothing else at hand ...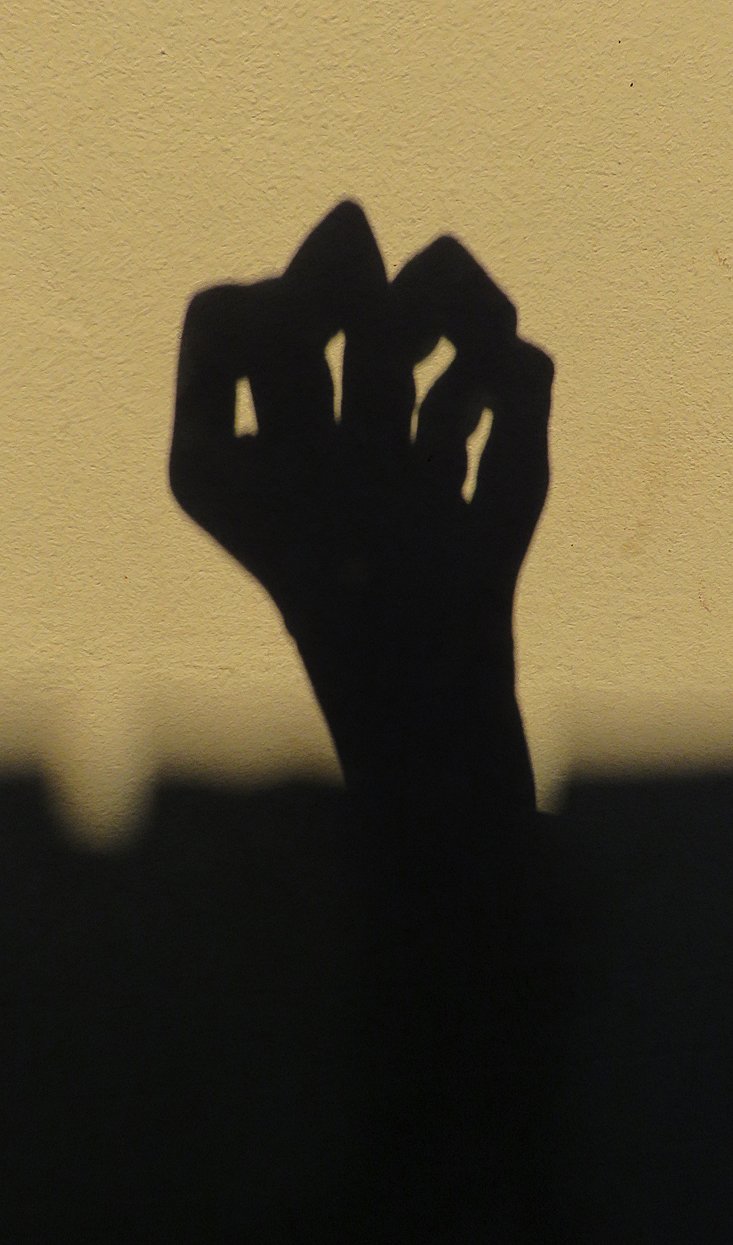 ... I used my hand. I was contorting my fingers to see what will appear on the wall ...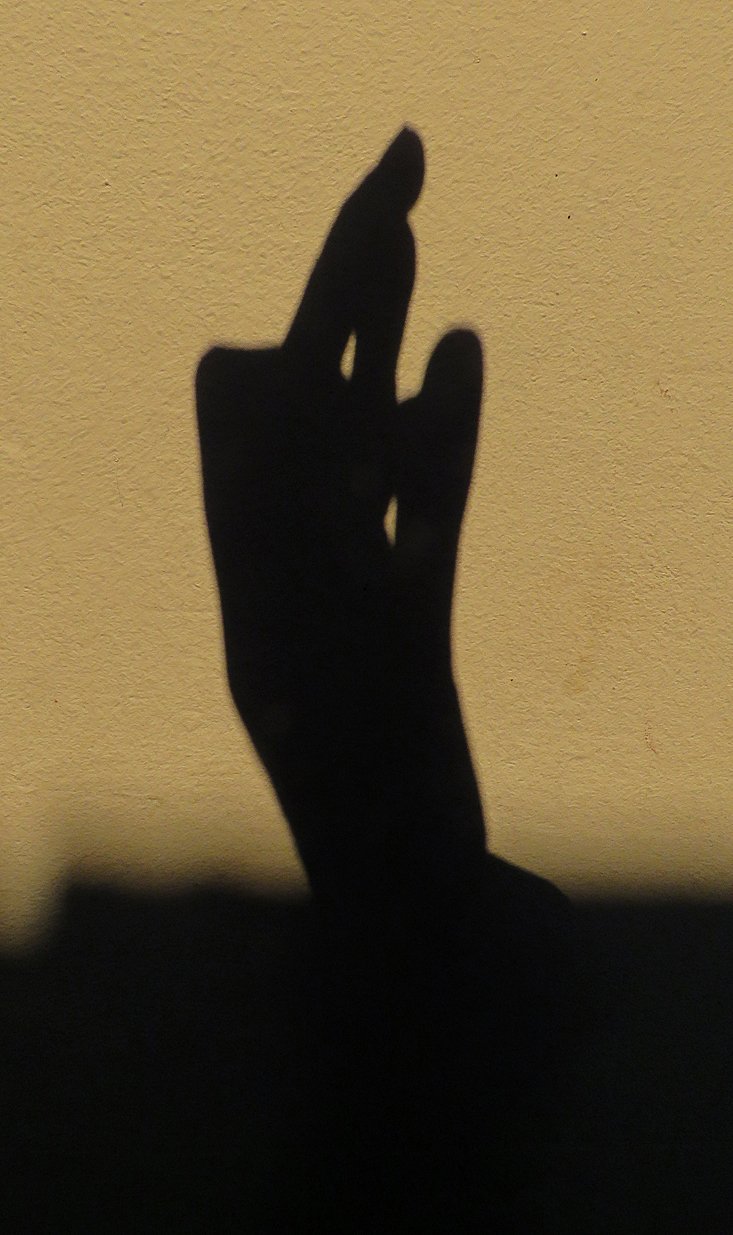 ... and the fun continued.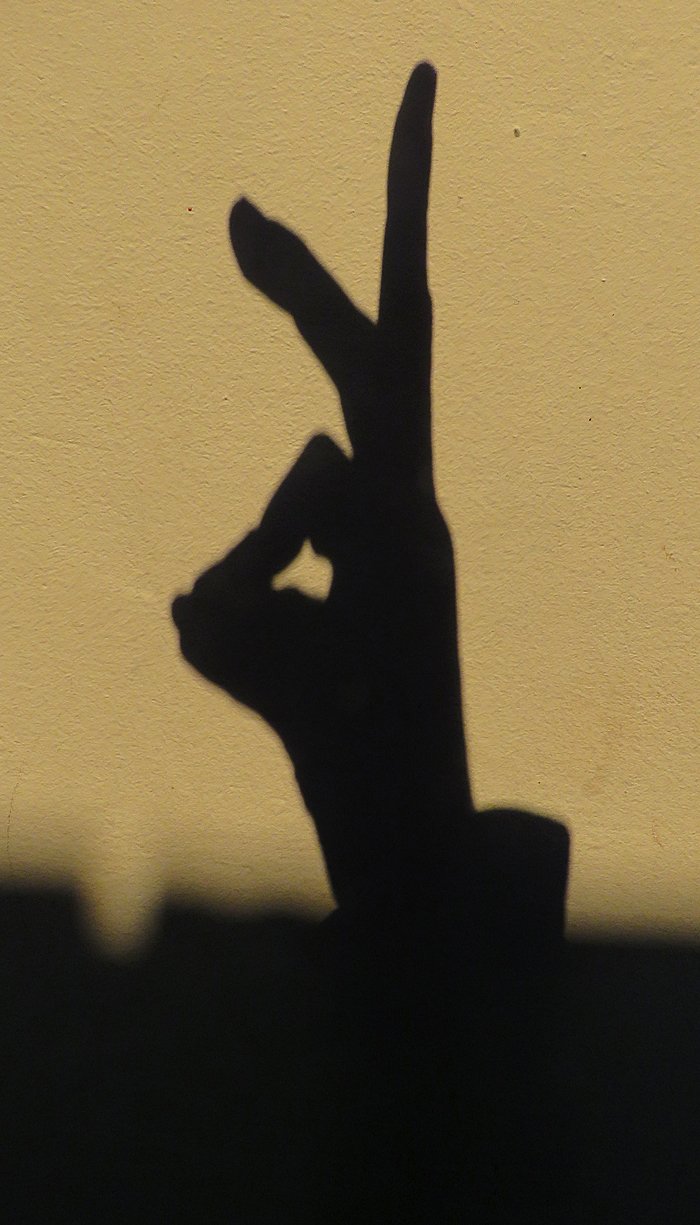 Here is a fairly typical rabbit - shaped shadow.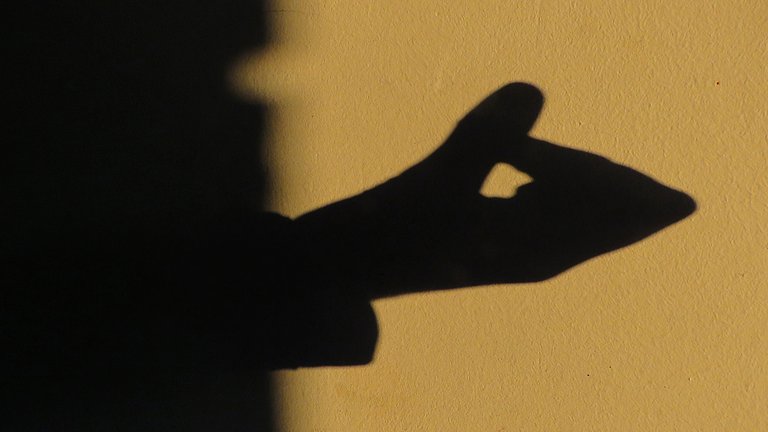 Here is ... I don't know ... something ... and on the following shot ...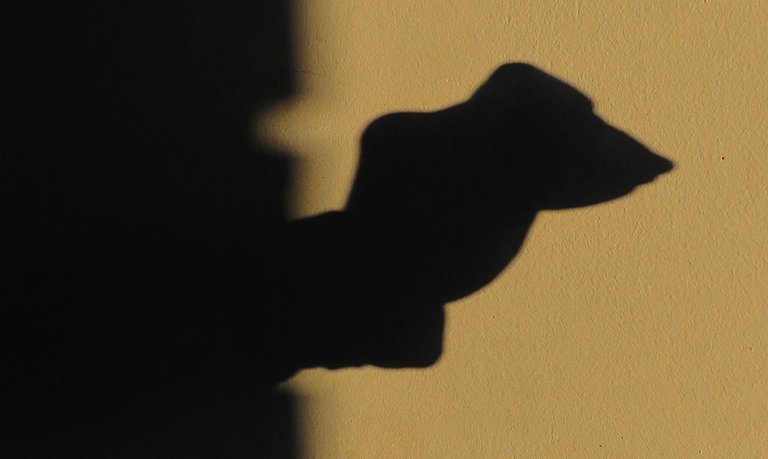 .... you can see ... something else.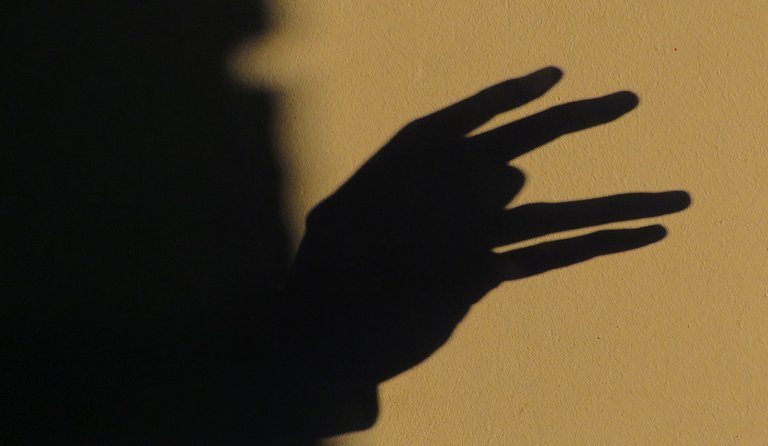 Here is yet another incarnation of my hand ...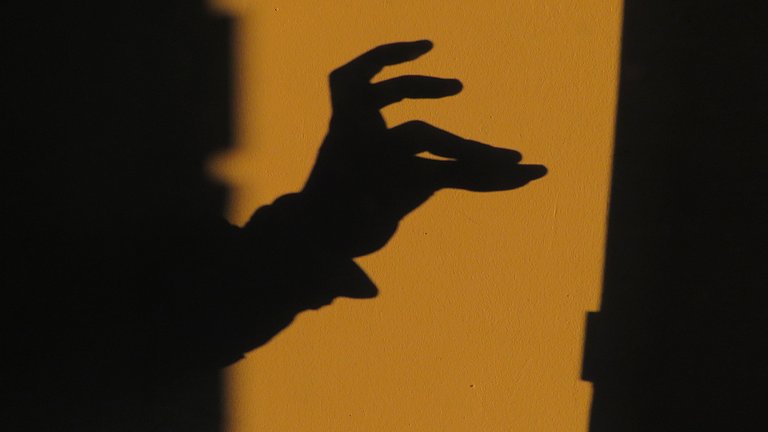 ... followed by something else ... and with this handiwork ...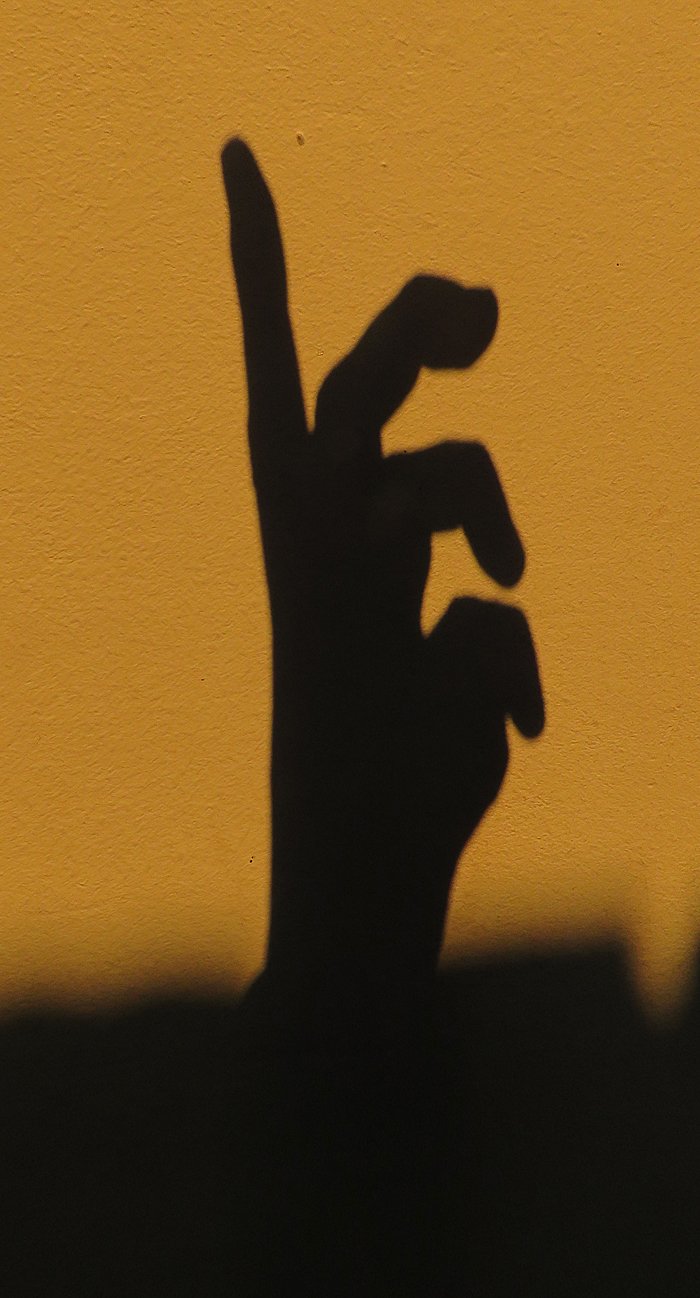 ... is time to end this shadow play.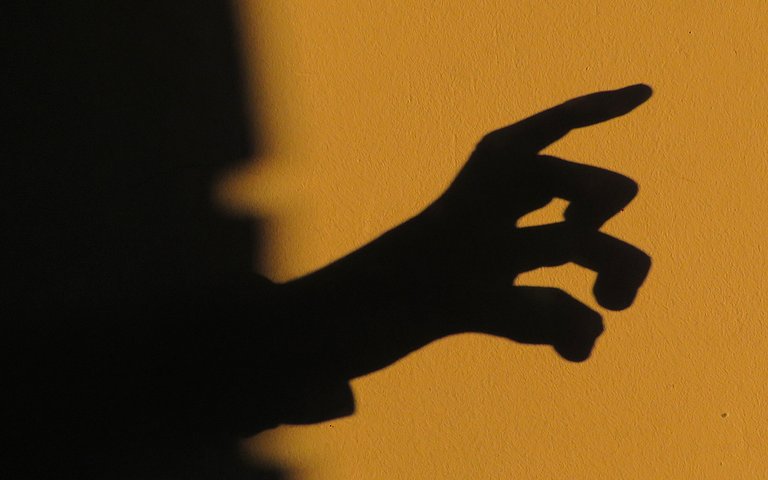 As always in these posts on HIVE, the photographs are my work.