On the following two photographs ... you can see the elongated, shadowy version of a friend of mine ...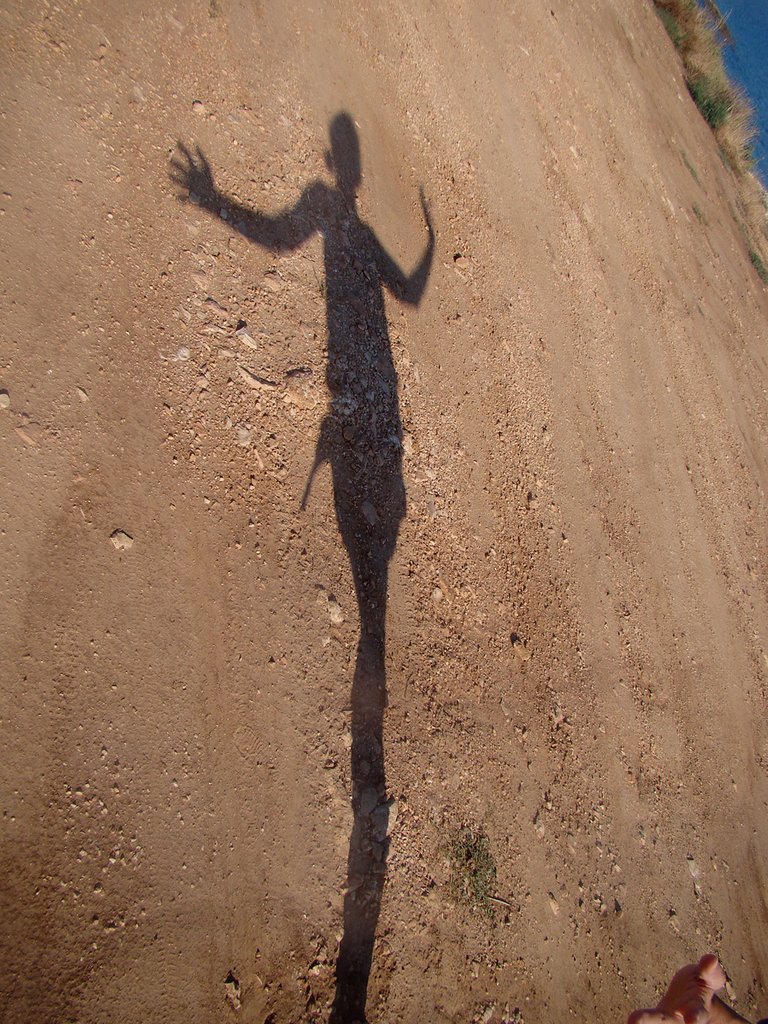 ... her shadow was dancing on the dusty seaside road ... in summer ... some years ago ...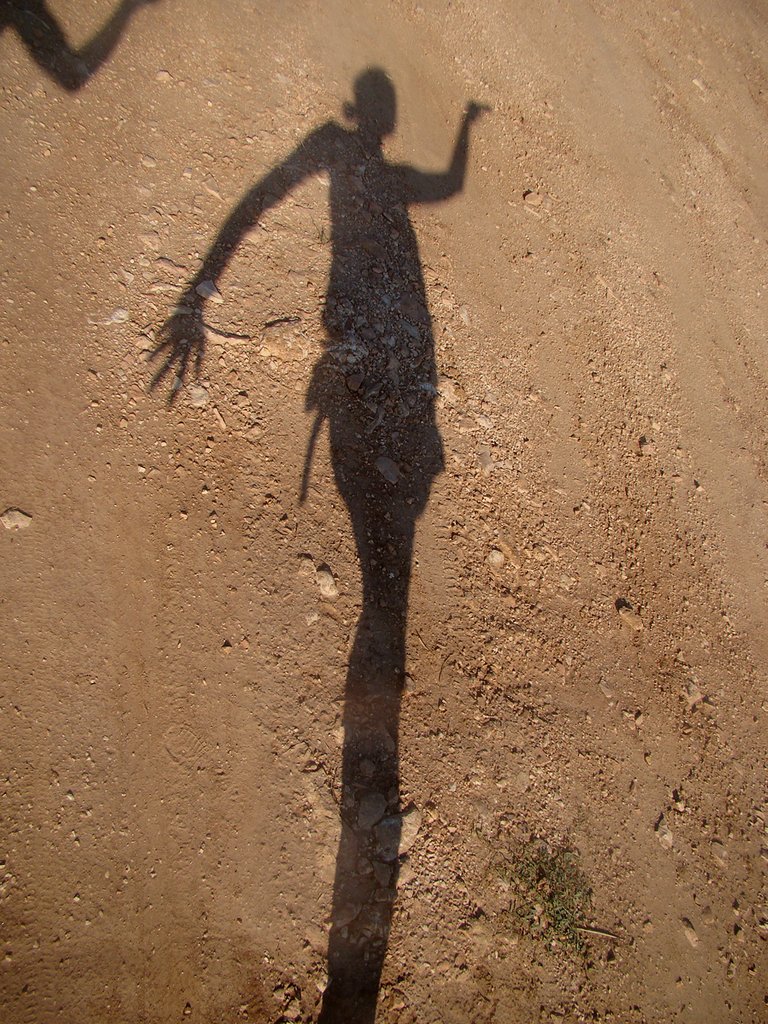 ... and that's all about shadows for now ... today it's a warm and sunny day, it feels totally like spring, and I saw some flies buzzing around my garden ... so I go out now, to take a walk along the sea, more or less in the same area where these shadow - shots were taken. There is a small salty pond somewhere there, and some days ago I was preparing some old photographs taken during the summer when the pond was evaporating. I noticed that the post about that pond wouldn't look too interesting and complete without some photographs of the same place filled with water ... and if possible some creatures that fly and crawl around in this wet circumstances. I hope to photograph enough new material to complete that post and publish it in the next few days.
So, this a Shadow Hunters entry with a twist :D at some point it turns into a teaser for a completely different post that is coming soon.
I have to go now, the sun is calling me ... have a great day ... or night ... wherever on the planet you are ... as always in posts here on HIVE, the photographs are my work.