I spent some time in the city today, in the morning ... and when it came time to return home, I drove the longer way back, along the country lane that passes by quite a few villages before reaching the place where I live.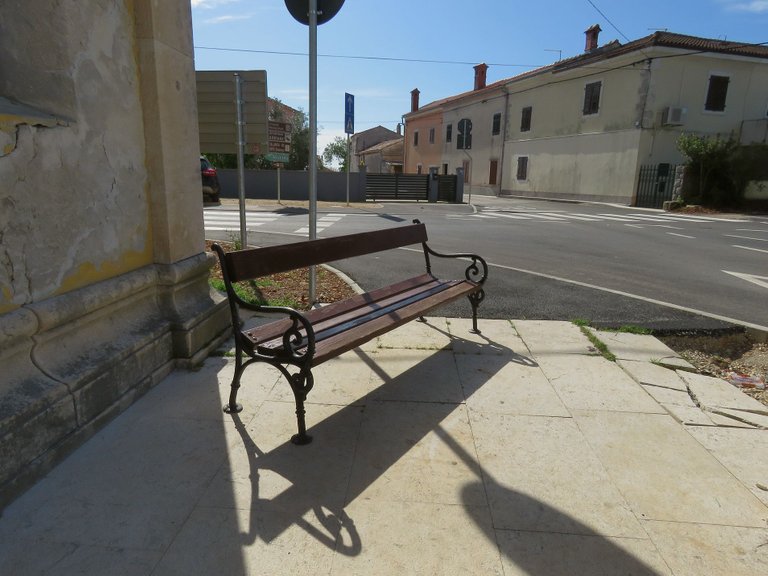 (Enlargeable)
The day was pretty warm, and is even warmer now ... I got thirsty, so I stopped in the village called Valtura to buy me a drink in the small grocery store near the main square. I parked the car by the church, and while walking to the store across the square, I noticed plenty of shadows all around me ... so I took this shot, and decided to explore the area around the church in search for more shady details ...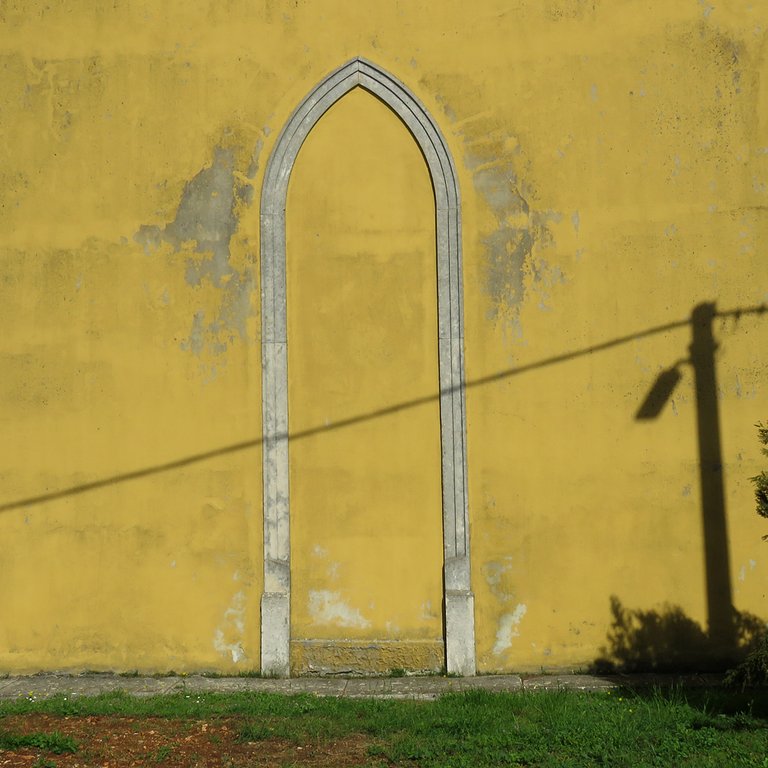 ... and I found some. This shadow - pole with the shadow - wire intersecting the elegant architectural element that once was a portal or a window ...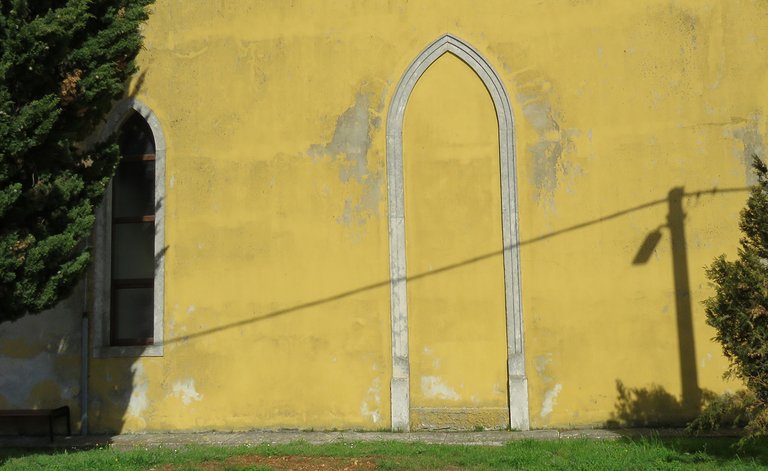 ... tall cypresses were casting their shadows at the edge of the scene.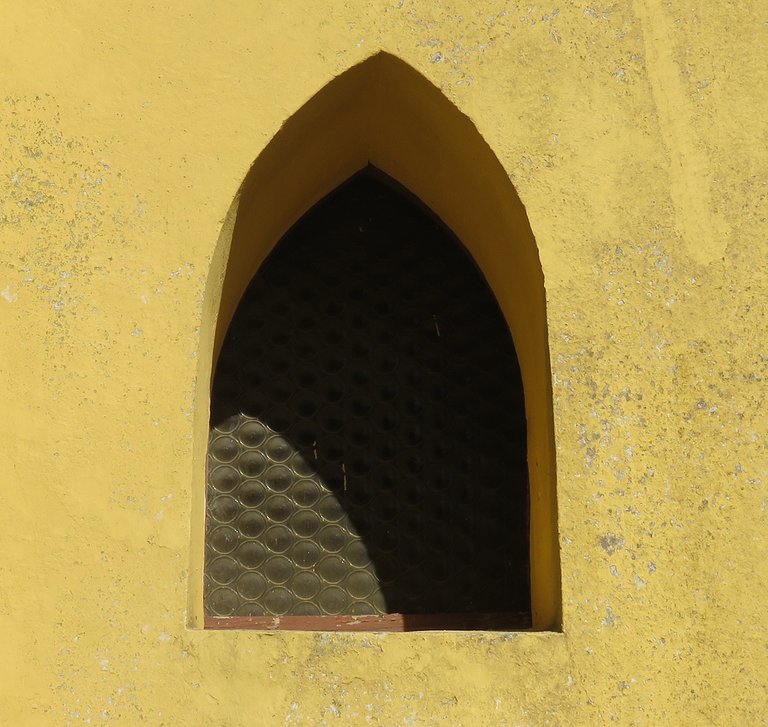 I liked the simple shadow on this small window ...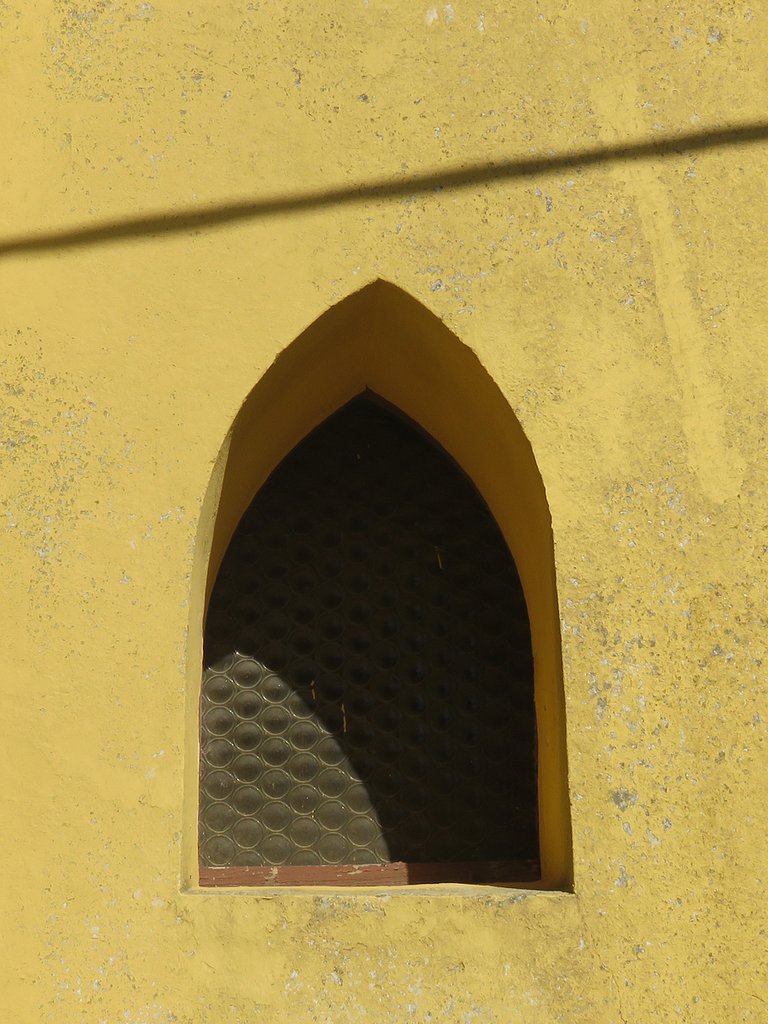 ... and another shadow - wire above it.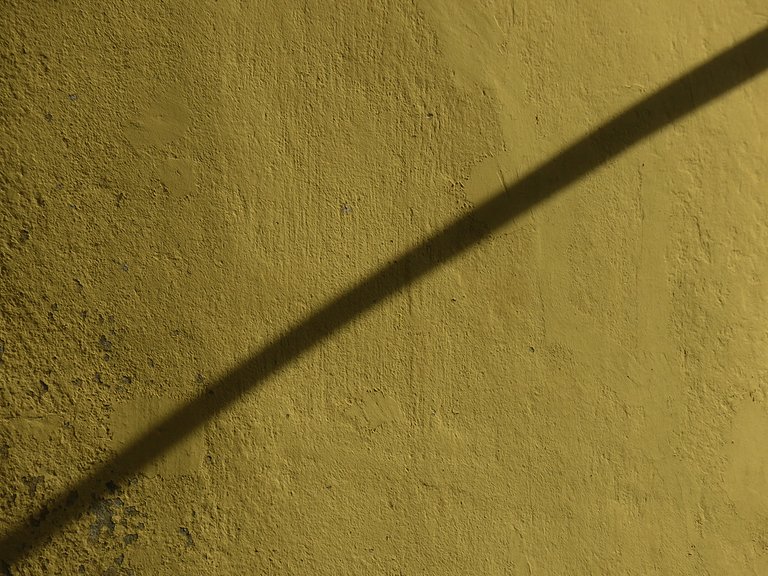 The extreme minimalism of the wire looked kinda cool also as a standalone thing.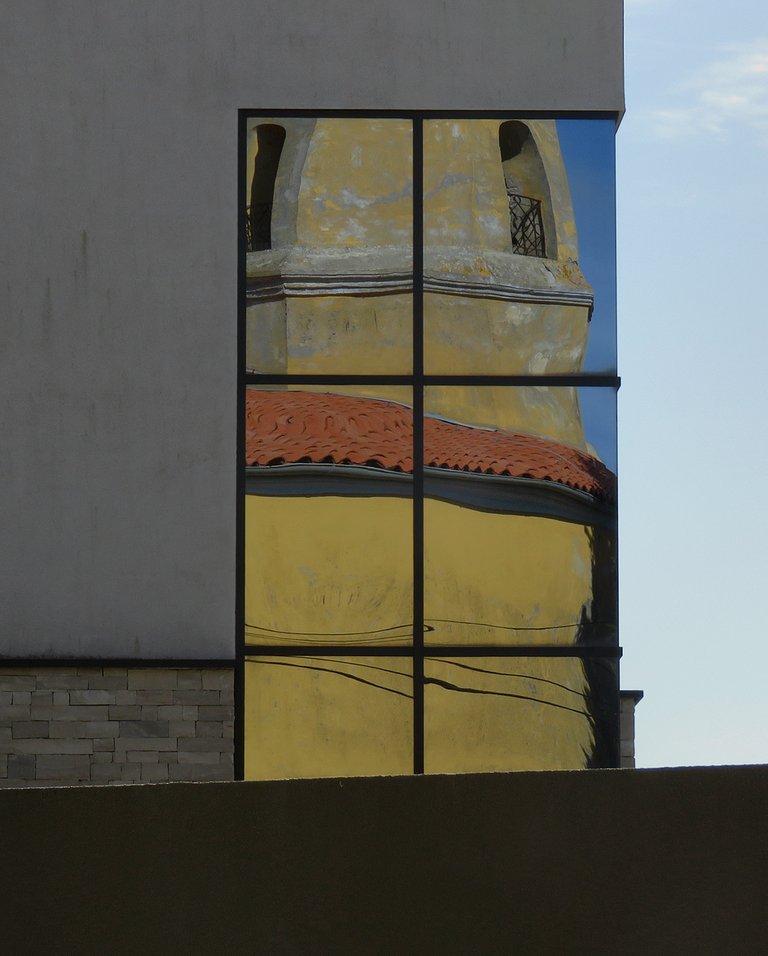 Last year someone built a modern looking villa near the church, with some mirror glass elements, so I was able to catch also one reflection for this post. The old entered the new on this photograph.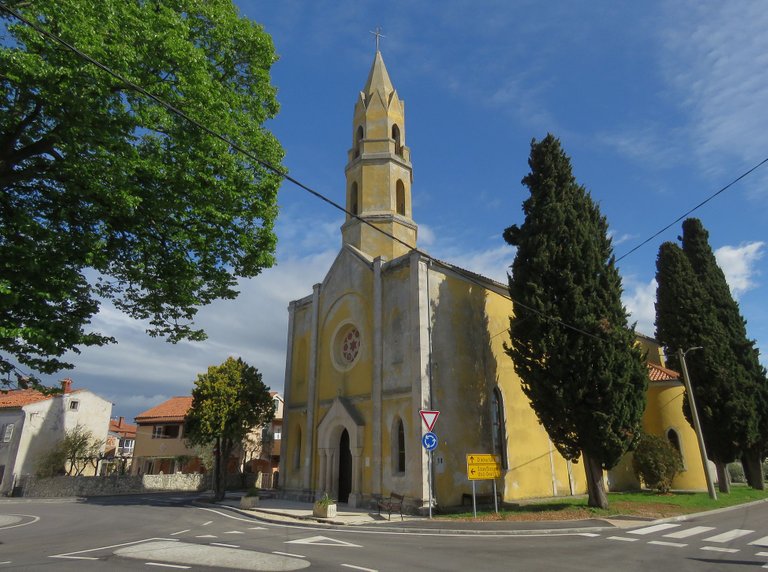 (Enlargeable)
Here you can see the entire church, a pretty elegant piece of architecture built in the year 1899. After this shot I bought some apple juice, and drove home.
As always in these posts on HIVE, the photographs are my work.