Shadows of any day [EN/ITA]
EN
The people, objects and all the other elements that we encounter during our days, due to the effect of the light, produce shadows that we easily recognize.
As we eat breakfast, the shadows of the coffee pot and cup stand next to us every morning.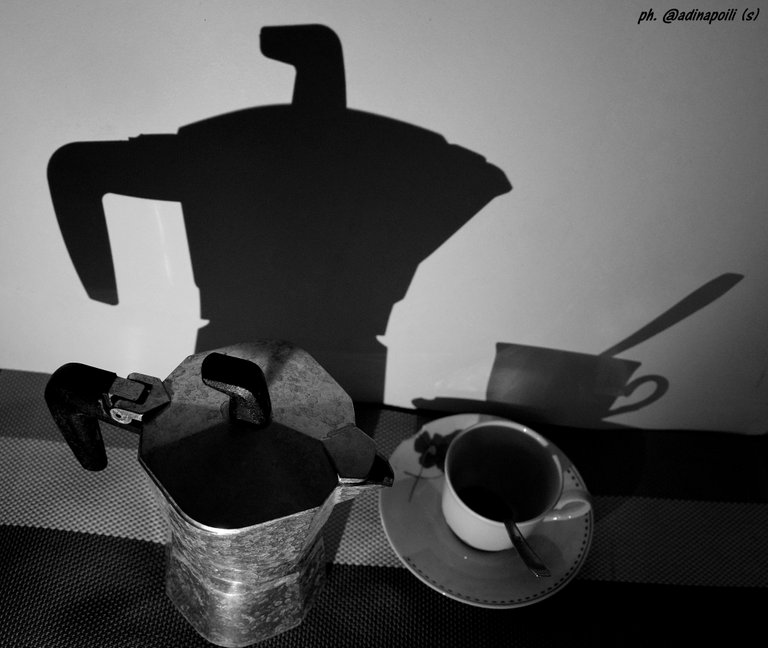 All Italians love coffee and never start their day without a "cup" of the famous espresso.
Even the toothbrush and the shaving razor placed side by side cast their inseparable shadows.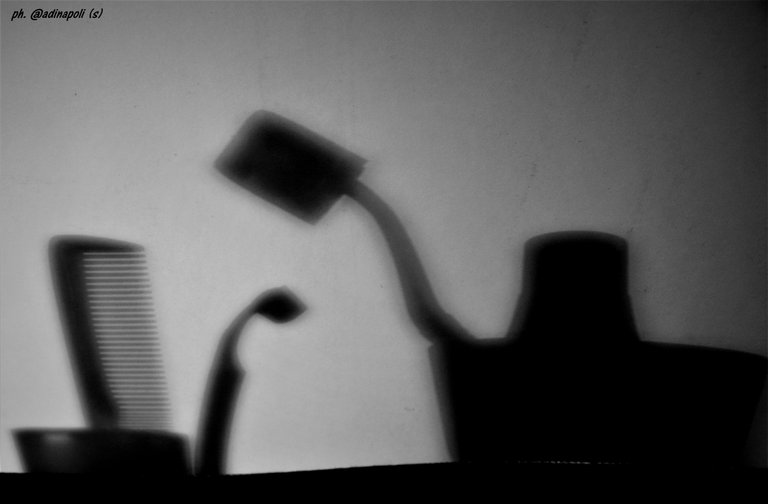 Cleaning and care for the body are hygiene rules that we must respect every day to maintain the health and dignity of the person.
Shadows are also present outside our home. On the floor of a terrace, on the ground floor, usually the shadows of the grating that surrounds it stretch out.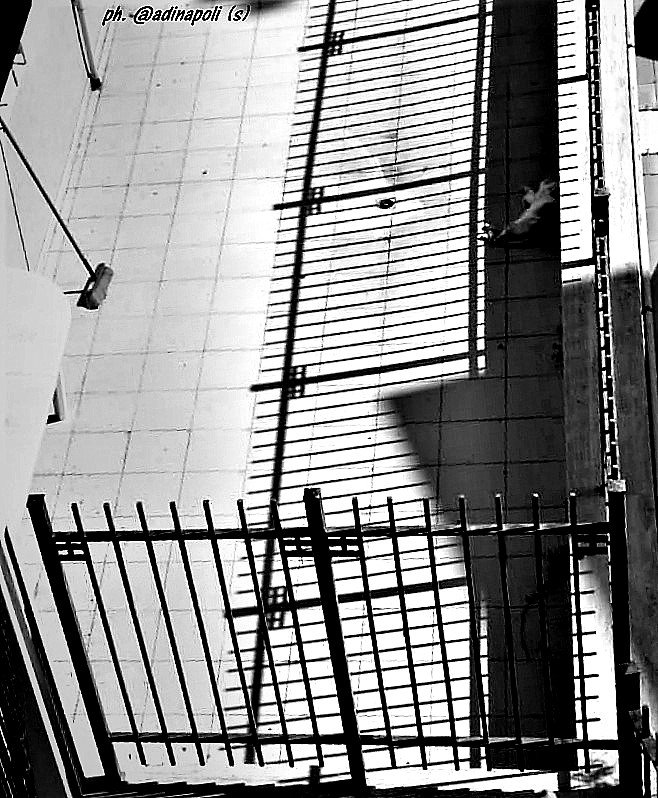 The terraces of the apartments are sometimes full of green plants and fragrant flowers, but not always. In fact, pets are incompatible with delicate vegetation because they damage it. Dogs and cats love to have plenty of space available to run "far and wide".
The bicycle is probably the best means of transport both for getting around the city and for taking long walks in the countryside and it is also good for our health.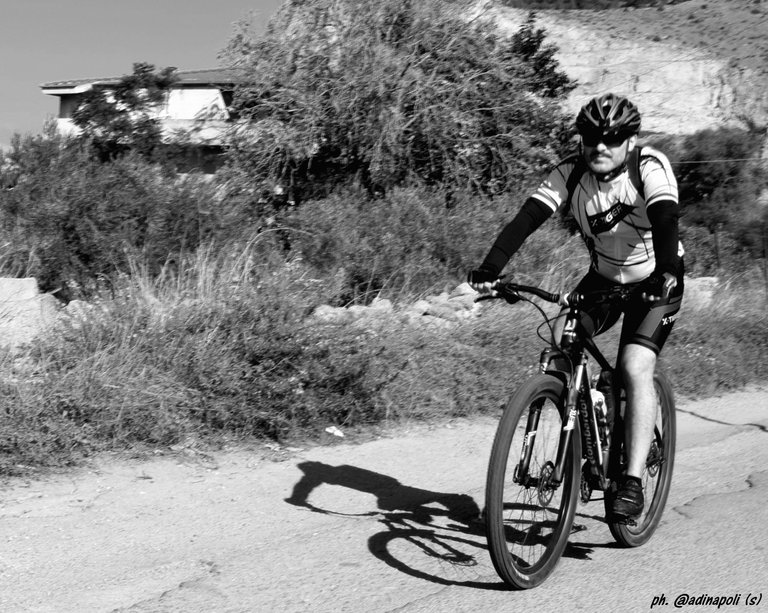 Italian sportsmen are passionate about cycling and, once, many years ago, they needed the bicycle also to go to work. So two-wheeled means of transport were very important and when someone stole them for the owners it was a real disaster. Even an old "neorealist" movie is called "Ladri di biciclette" (Bicycle Thieves).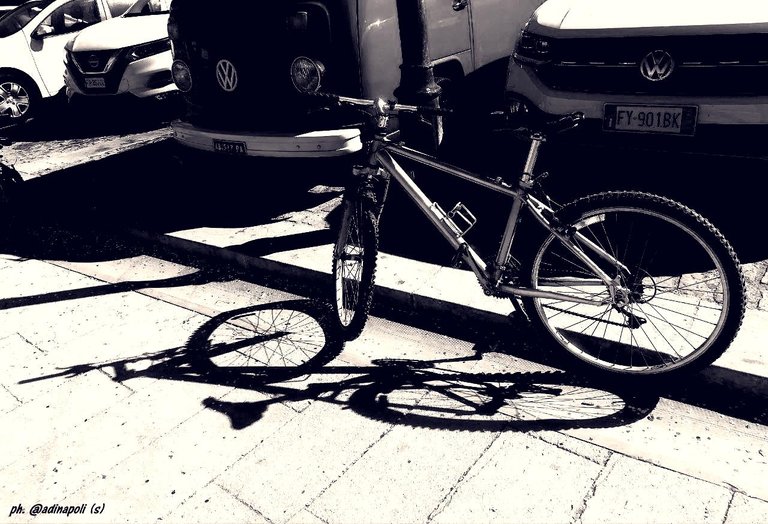 The photographs relate to the shadows of an ordinary day.

ITA
Le persone, gli oggetti e tutti gli altri elementi che incontriamo durante le nostre giornate, per effetto della luce producono delle ombre che riconosciamo facilmente.
Mentre consumiamo la colazione le ombre della caffettiera e della tazzina stanno ogni mattina al nostro fianco.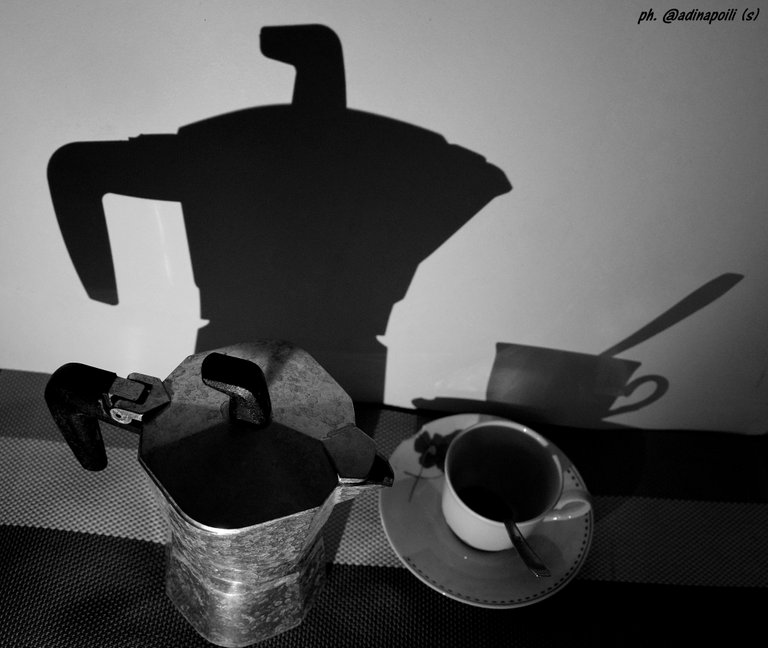 Tutti gli italiani amano il caffè e non iniziano mai la loro giornata senza una "tazzina" del famoso espresso.
Anche lo spazzolino da denti ed il rasoio da barba posati uno a fianco dell'altro proiettano le loro inseparabili ombre.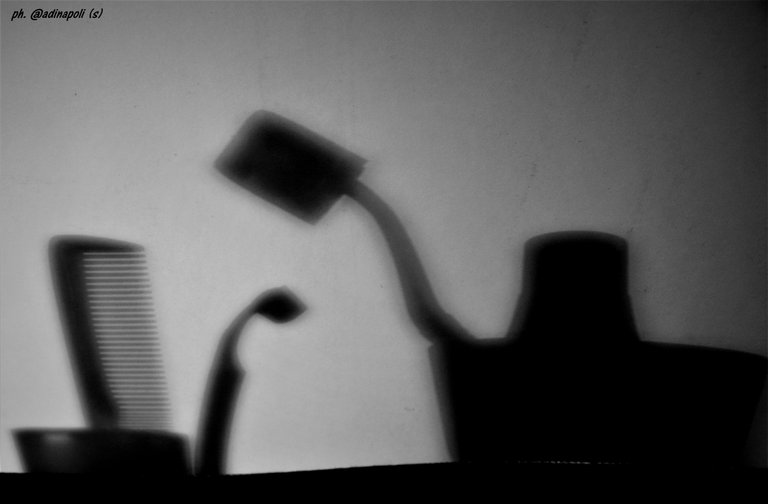 La pulizia e la cura per il corpo sono norme igieniche che dobbiamo rispettare quotidianamente per mantenere la salute e la dignità della persona.
Le ombre sono presenti anche all'esterno della nostra abitazione. Sul pavimento di una terrazza si stendono solitamente le ombre dell'inferriata che la circonda.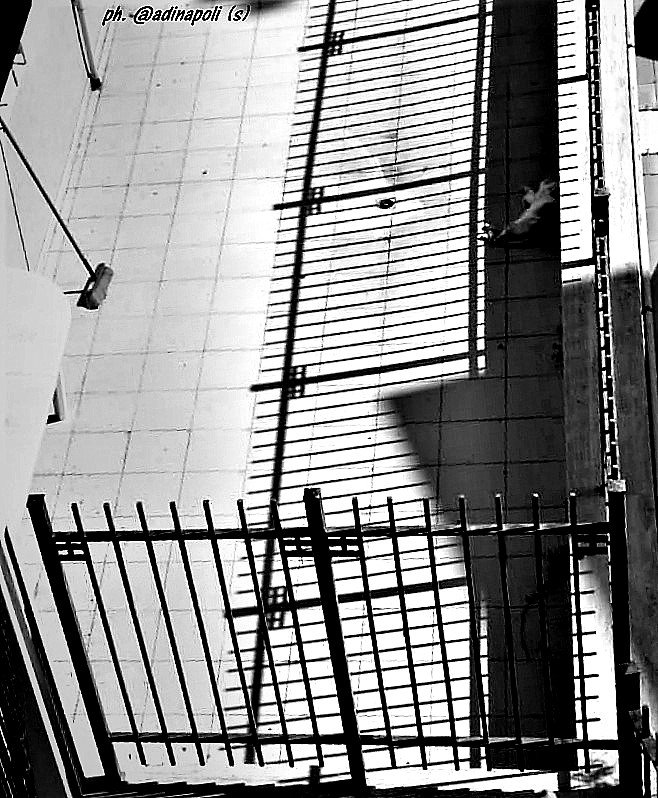 Le terrazze degli appartamenti a volte sono pieni di piante verdi e di fiori profumati, ma non sempre. Infatti gli animali domestici sono incompatibili con la delicata vegetazione perché la danneggiano. II cani e i gatti amano avere a disposizione tanto spazio per potere correre in "lungo e in largo".
La bicicletta probabilmente è il mezzo di trasporto migliore sia per spostarsi in città che per fare lunghe passeggiate in campagna e fa anche bene alla nostra salute.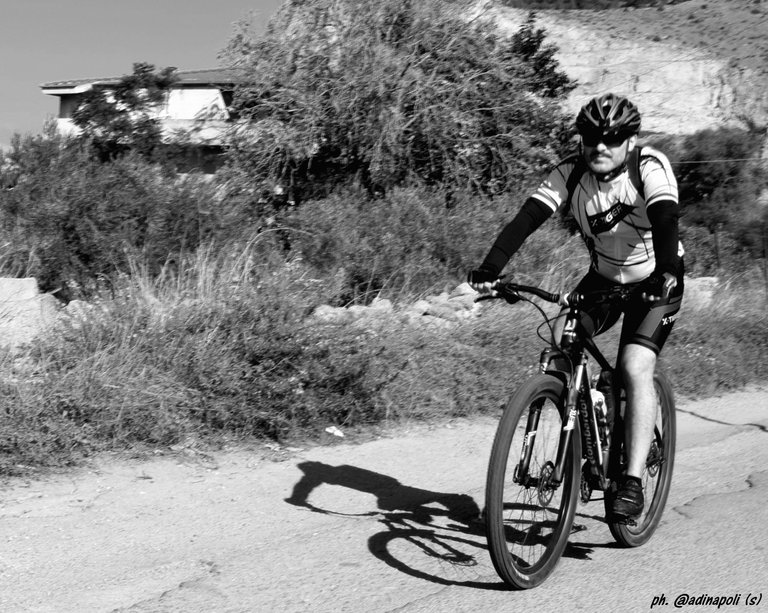 Gli sportivi italiani sono appassionati di ciclismo e, una volta, molti anni fa, avevano bisogno della bicicletta anche per andare a lavorare. Dunque i mezzi di trasporto a due ruote erano molto importanti e quando venivano rubati per i proprietari era una vera sciagura. Perfino un vecchio film "neorealista" si intitola "Ladri di biciclette".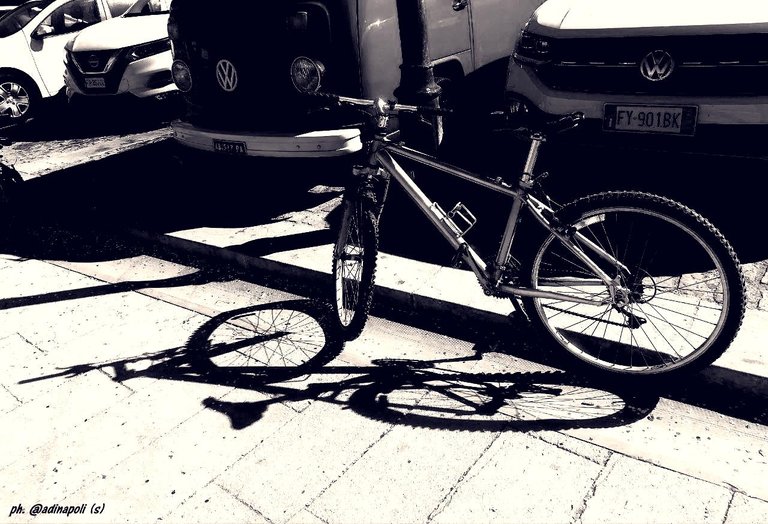 Le fotografie sono relative alle ombre di un giorno qualsiasi.