Aesthetics Architectural Of Krakatoa Wave #Part 1

Hello Architecture+Design Community 😊
This is my first post in community and today i want to share about my travel in my hometown at Slanik Waterpark Waterboom and tell you about aesthetics architectural of Krakatau Wave.
Krakatoa Wave adopted from Krakatoa Mountain in Lampung, in it's history in 1883 there was a large explosion from Krakatoa Mountain that caused an earthquake to the Australian continent and separated the islands of Java and Sumatra. Even the eruption caused volcanic hot ash until Austalian continent and a devastating earthquake that resulted in a tsunami that killed thousands of people.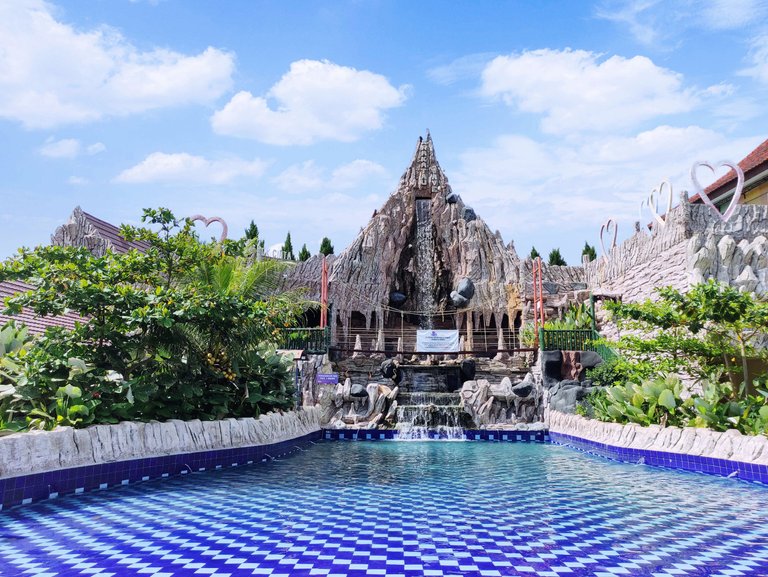 Slanik Waterpark is the largest water park in Lampung located in Karang Anyar Village, Jati Agung South Lampung. This place has several aesthetic photo spots and has some magnificent building architecture and has historical value one of them is Krakatoa Wave.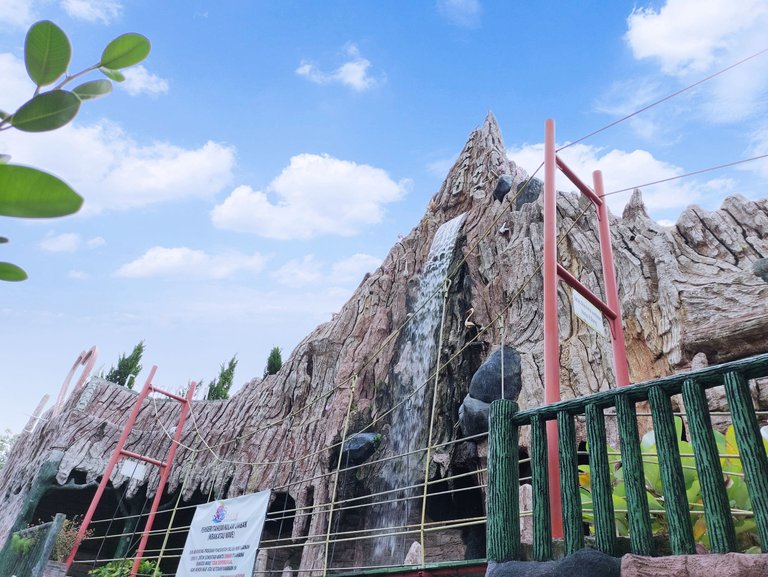 Krakatoa Wave was built in 2017 adopting the shape of Krakatoa Mountain and the newest water rides at Slanik Waterpark. The photo above is a view of Krakatoa up close, we can see there is an artificial waterfall that looks like a natural waterfall in general and there is a suspension bridge called the Bridge of Love.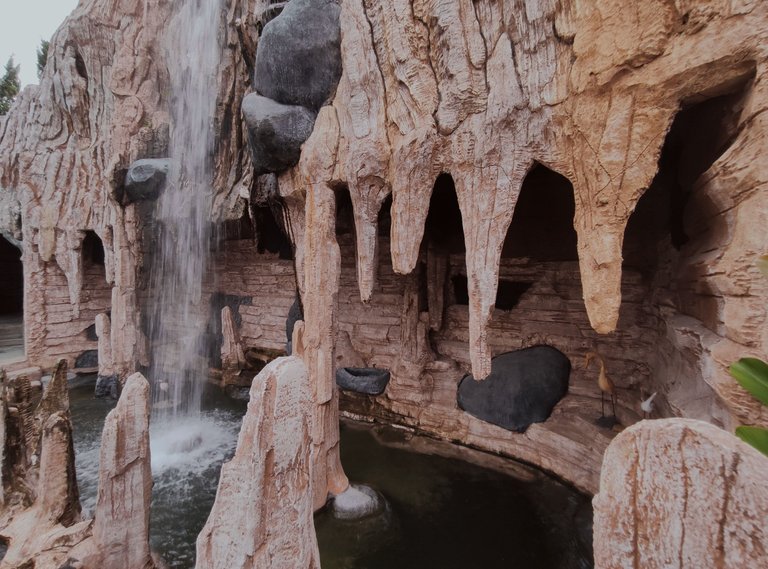 Then i walked towards the bridge of love and took a picture in the middle of Krakatoa Wave building, we can see the natural stone as it is attached to the top of the cave in general and there is a small artificial pond underneath as a reservoir of the waterfall from the top of Krakatoa Wave so that it looks like the atmosphere inside the real cave even though the rocks are made by building experts.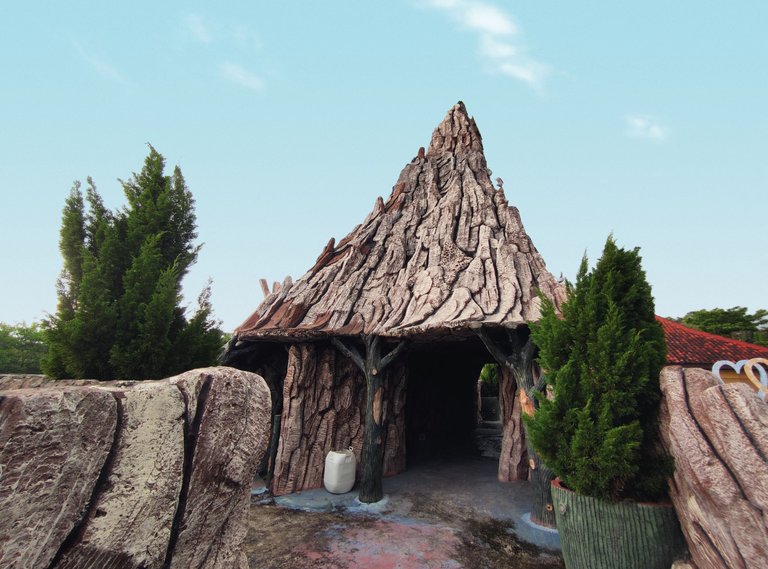 I continued my journey to the top of Krakatoa Wave building where it has several tunnels like caves in general with artificial carved stones that make the atmosphere like inside a real cave. Photo above is a view from the side of the Krakatoa Wave building.
---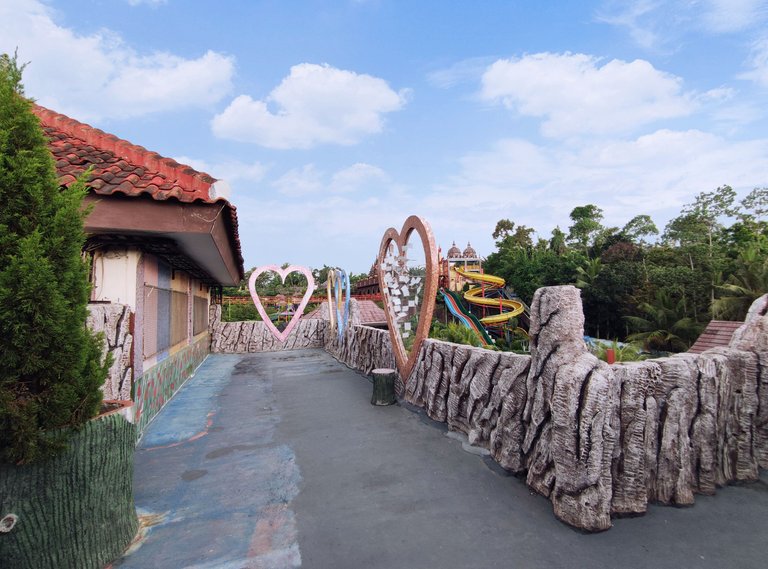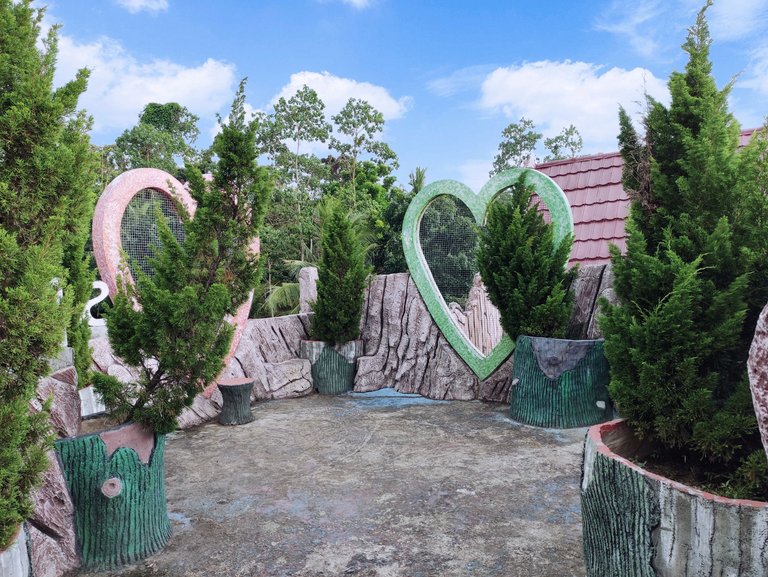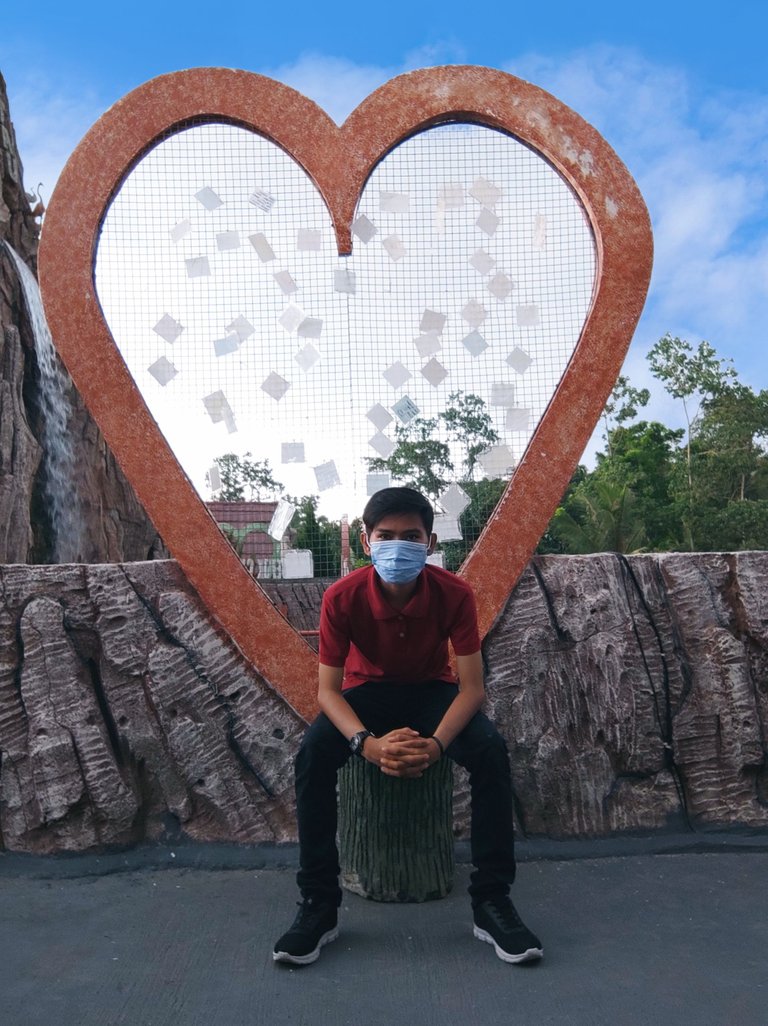 ---
At the top of the building there is a small garden with a miniature shape of love for the photo spots of tourists who visit and can enjoy the beautiful view of Slanik Waterpark from above.
This place is called Love Padlock, where tourists can write about their feelings or hopes on paper and attach it with a small padlock on the wire contained in the miniature love building.
I also took the time to take a photo on the love padlock and read some other tourists' writings about their feelings and their hopes there.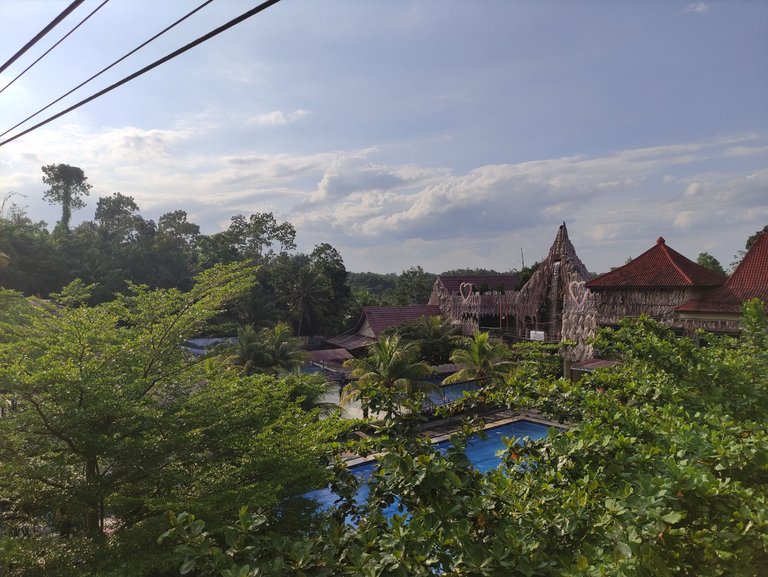 The photo above is a view that i took from the cable car in Slanik Waterpark, even from afar Krakatoa Wave building has its own attraction with natural scenery and attracts tourists to look at it.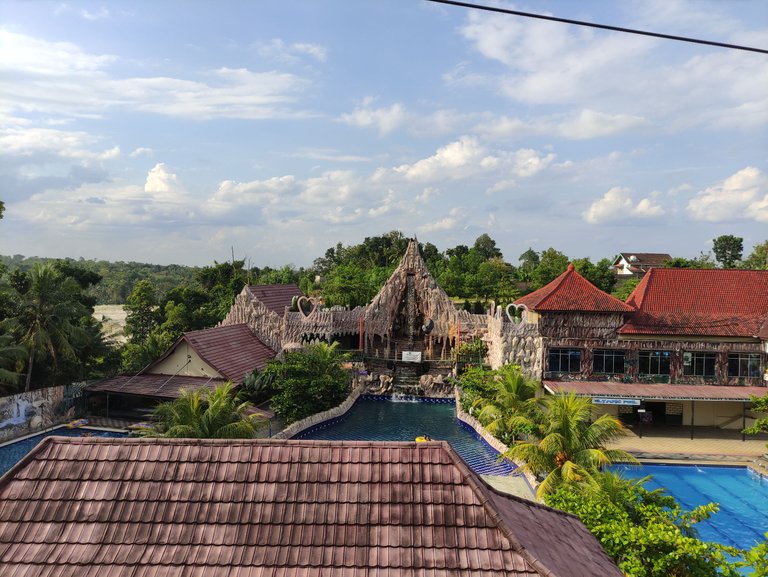 This is the view i took from the top of the cable car and right on the middle side, Krakatoa Wave building looks beautiful architecture and captivates the eyes so that makes me take photos immediately with my camera.
---
Another My Photos in Slanik Waterpark
---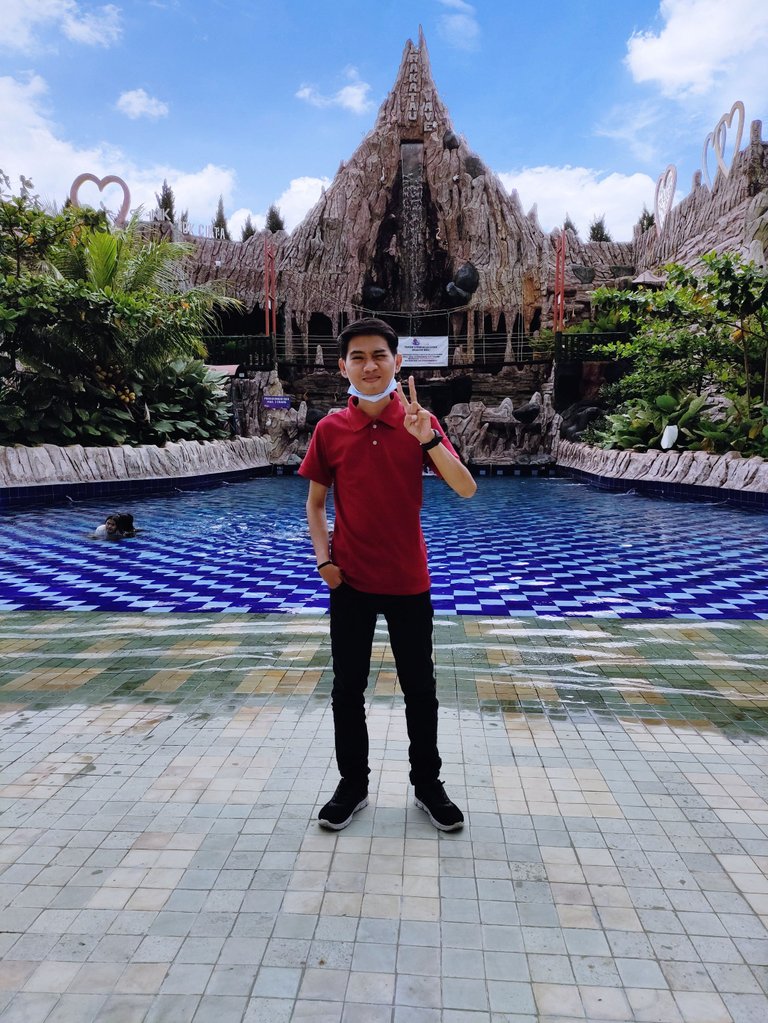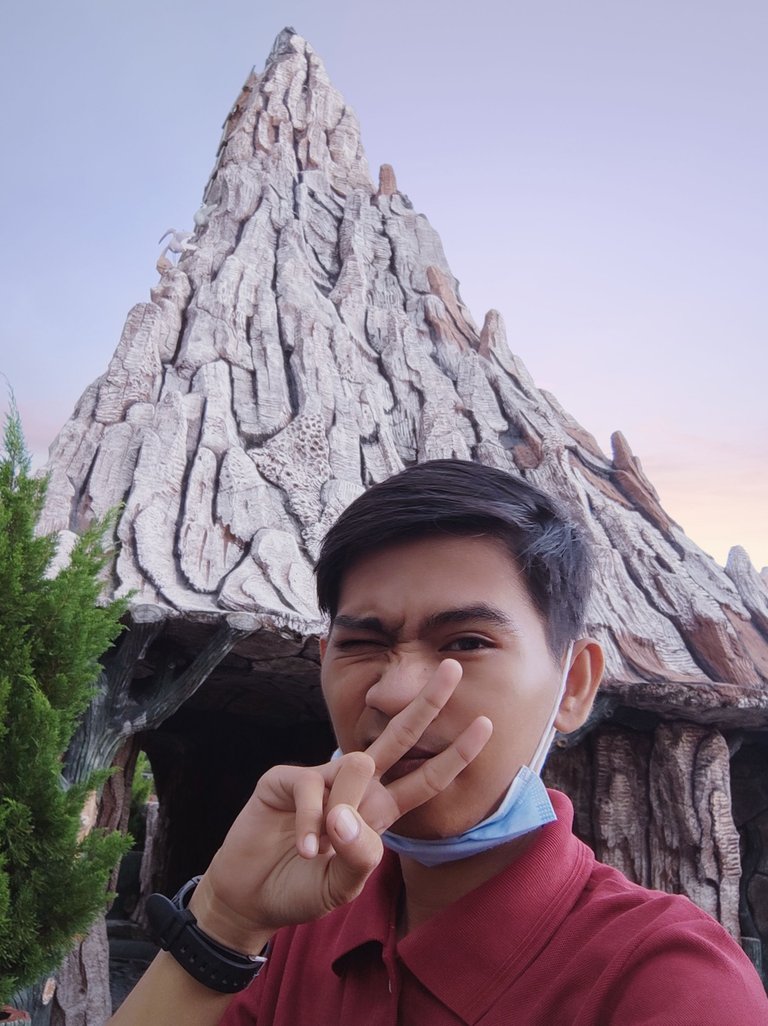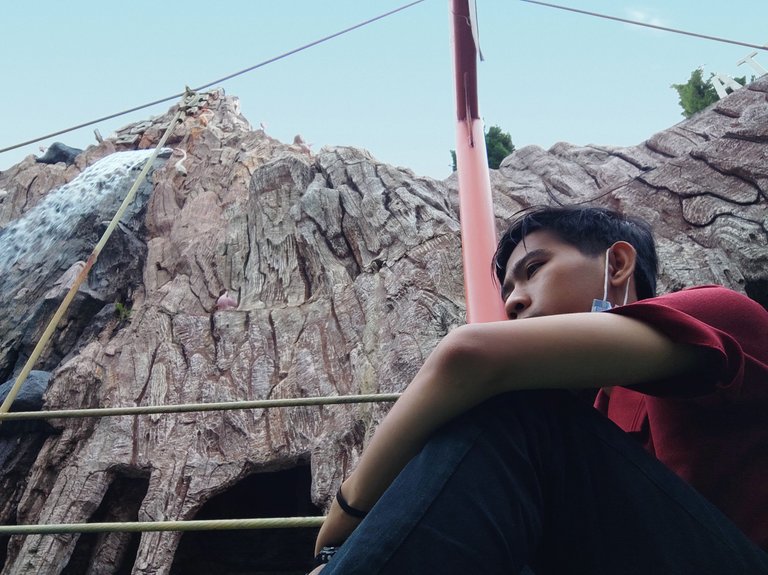 ---
For your information, i highly recommend if you visit Lampung, Indonesia to visit Slanik Waterpark, besides the beautiful and spacious place has many interesting photo spots and many aesthetic building architecture and equipped with many water rides that you can enjoy. Very cheap admission price is only about $3/person and you can enjoy it all.
Thankyou for visiting/stopping to reading this article, don't forget if you like this article you can upvote, rehive or reblog and let's be friends with follow each others for sharing perspective and thoughs together :)
See you in the next article Architecture+Design Community 😊 😊

Who am I?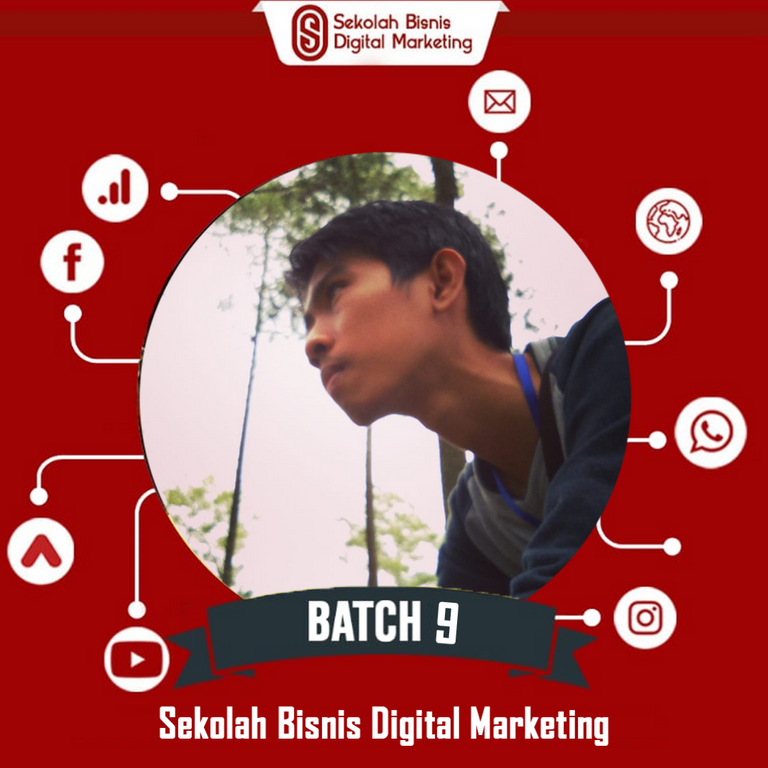 I'm Romi and i'm Crypto Enthusiast, that interesting with Blockchain Ecosystem, i love to be content creator in blockchain social media, sharing my perspective and experience based on my knowledge and hobbies. I Hope that i can develop my knowledge day by day especialy about Cryptocurrencies and making new friends that i can called as my families :)
Contact Info:
Telegram : https://t.me/romirspc
Facebook : https://facebook.com/romi.rezpector.397
Youtube : https://youtube.com/channel/UCatiDINT-LAnphz9c59_YVw
Twitter : https://mobile.twitter.com/romirspc
Noise Cash : https://noise.cash/u/romirspc


---
---