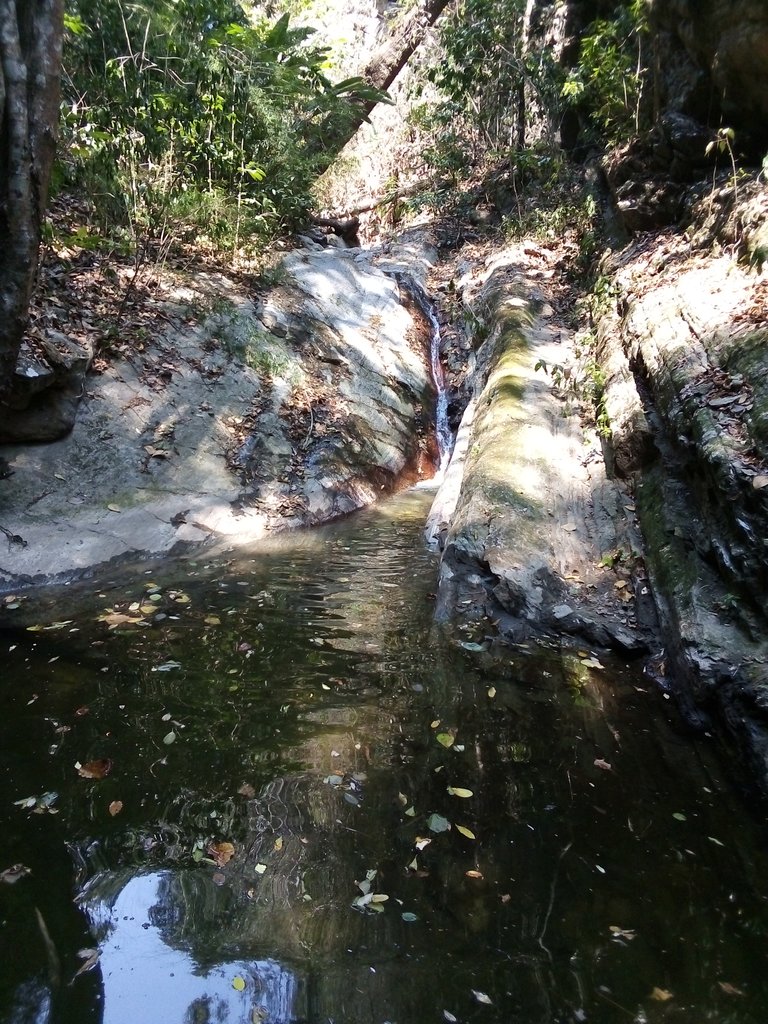 Gamboa Dam / Photograph @manuelmilano
Dique de Gamboa / Fotografía @manuelmilano
---
---
---
---
---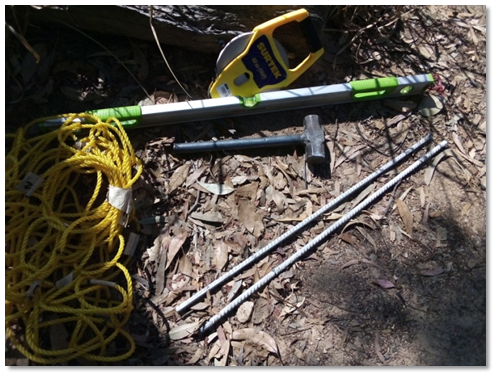 Tools for measurement work (Volumetric capacity) / Photograph @manuelmilano
Herramientas para el trabajo de medición (Aforo Volumetrico) / Fotografía @manuelmilano
---
---
---
---
---
---
---
---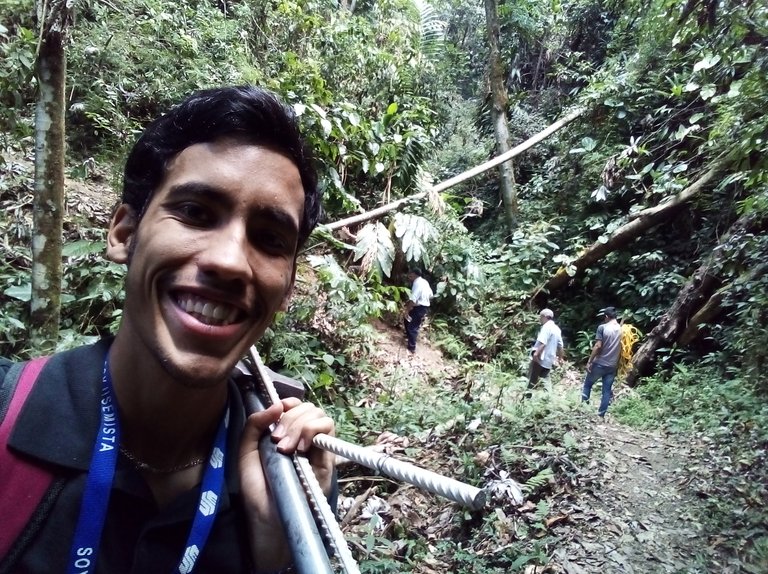 Wooded Road to the Water Fountain / Photograph @manuelmilano
Camino Boscoso a la fuente de agua / Fotografía @manuelmilano
---
---
---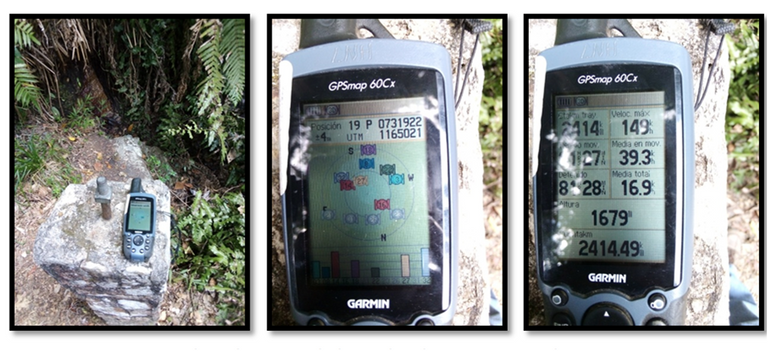 Water Source Height - GPS Equipment (1679 m.s.n.m)
Altura de la fuente de agua - Equipo GPS (1679 m.s.n.m)
---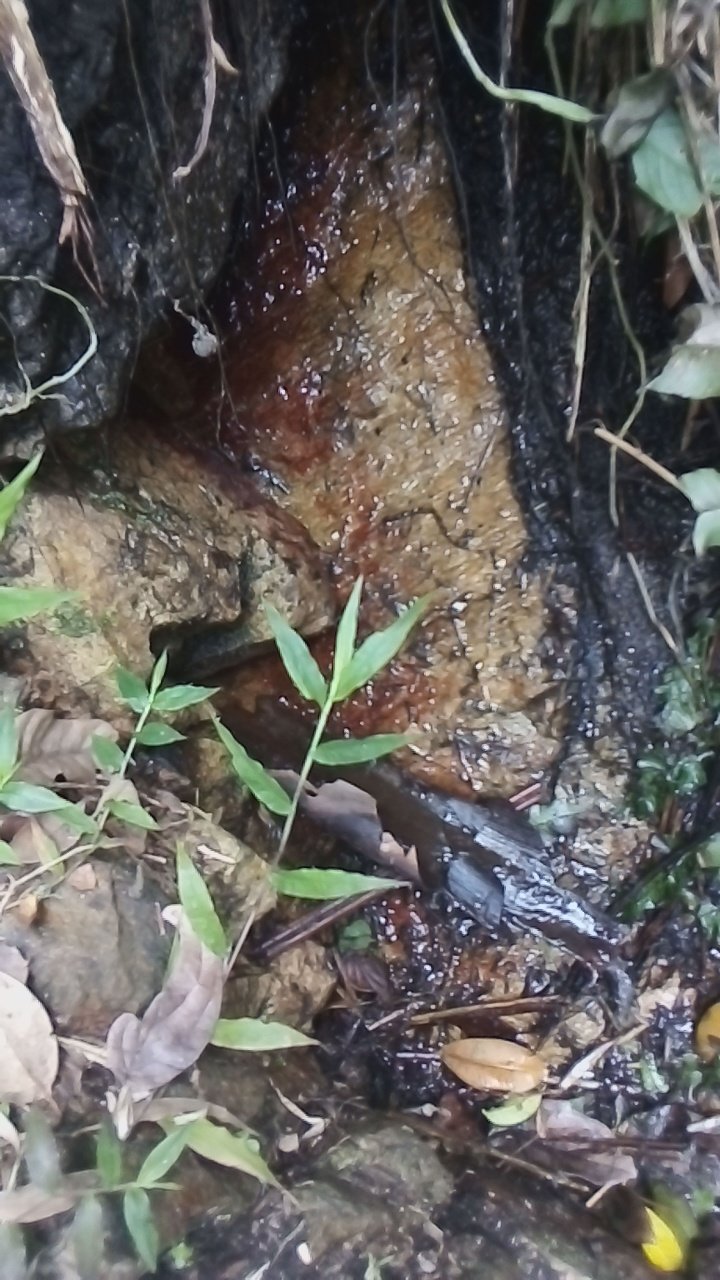 Observed Water Flow - Creek Gamboa
Caudal de agua observado - Quebrada Gamboa
---
Video showing the flow of the Gamboa Quebrada - Video owned by Manuel Fraga
Vídeo que muestra el caudal de la Quebrada Gamboa - Vídeo propiedad de Manuel Fraga
---
     Para finalizar esta publicación, no compartiré el descenso realizado para llegar a el dique Gamboa, esto porque es el mismo recorrido realizado. A continuación, les comparto la memoria fotográfica del proceso de medición de caudal de agua realizado una vez que llegamos al sitio. 👇 👇 👇 👇
     To finish this post, I will not share the descent made to reach the Gamboa dam, this is because it is the same tour made. I share the photographic memory of the water flow measurement process performed once we arrive at the site. 👇 👇 👇 👇
---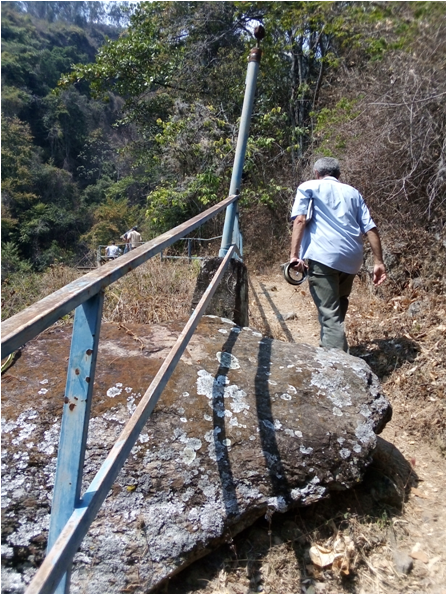 Access road (1055 m.s.n.m) - Gamboa Dam
Photograph @manuelmilano
Camino de acceso (1055 m.s.n.m) - Dique Gamboa.
Fotografía @manuelmilano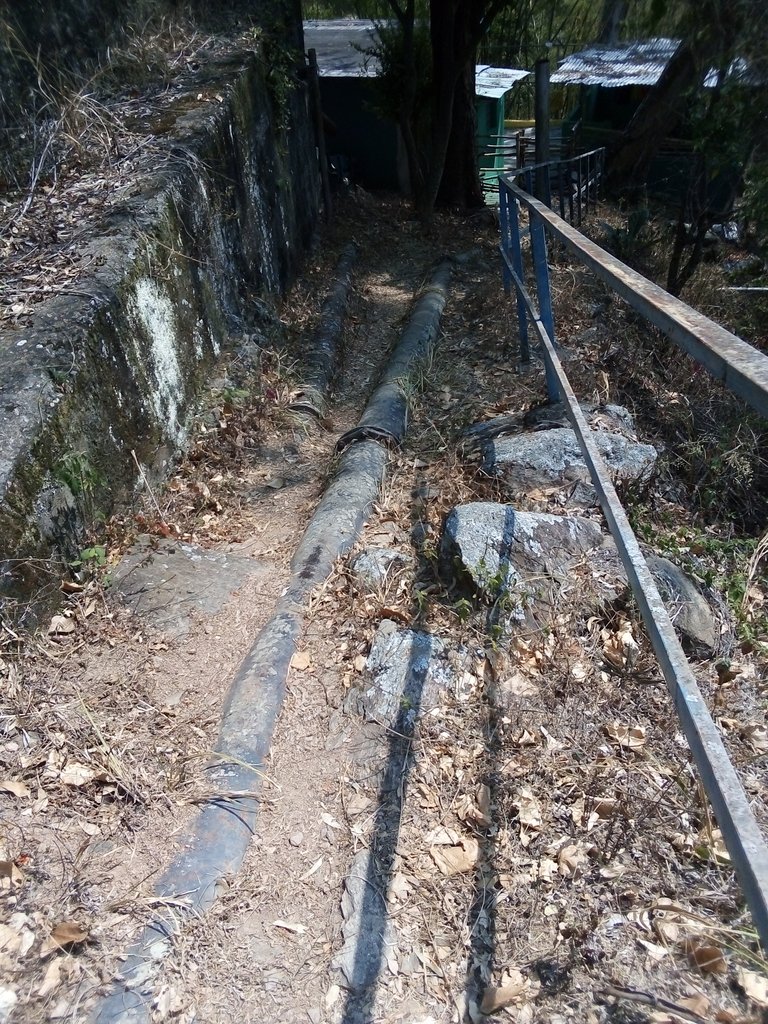 Water supply pipe - Gamboa Dam
Photograph @manuelmilano
Tubería de suministro de agua - Dique Gamboa.
Fotografía @manuelmilano
---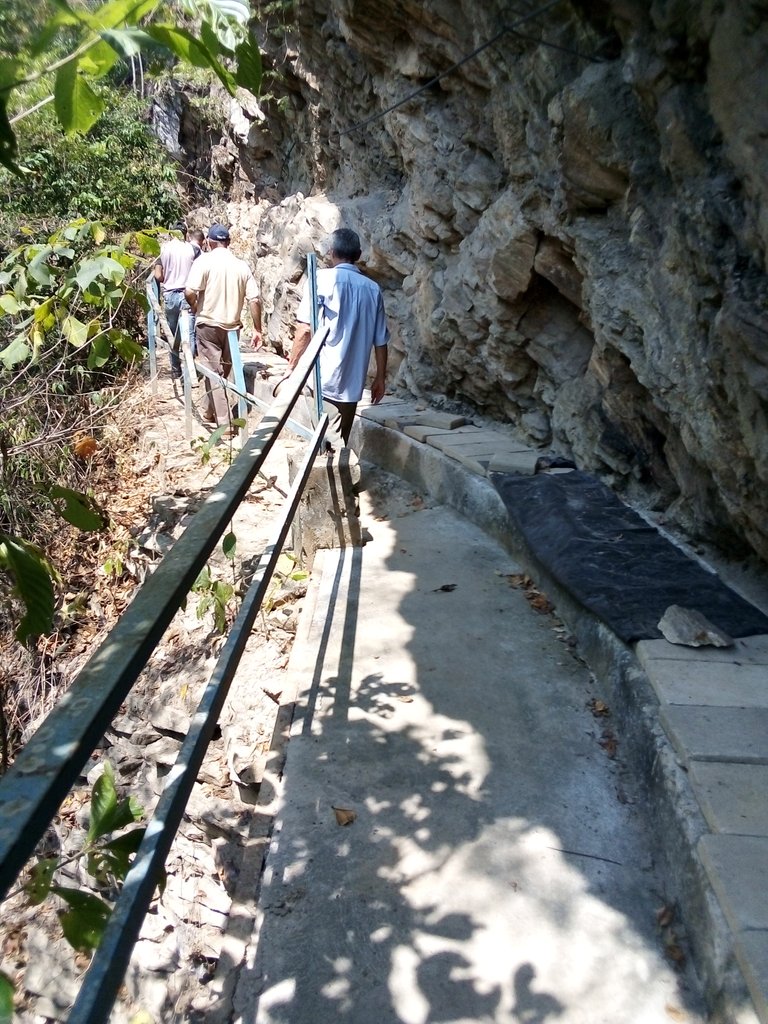 Water distribution channel - Gamboa Dam
Photograph @manuelmilano
Canal de distribución de agua - Dique Gamboa.
Fotografía @manuelmilano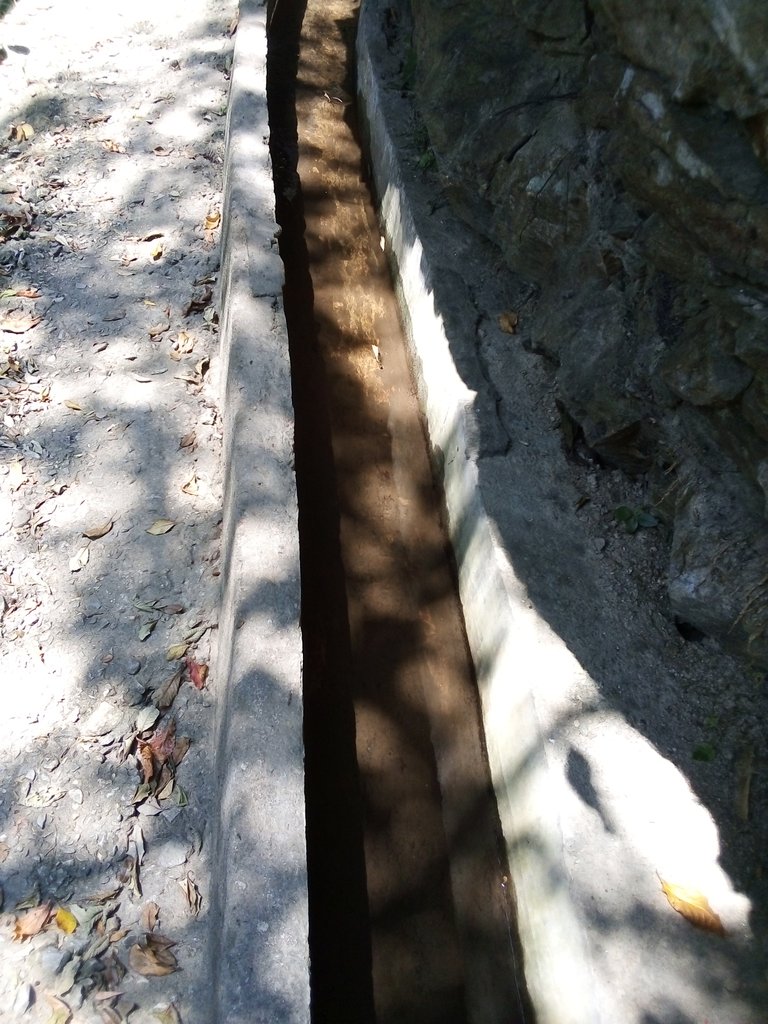 Water distribution channel - Gamboa Dam
Photograph @manuelmilano
Canal de distribución de agua - Dique Gamboa.
Fotografía @manuelmilano
---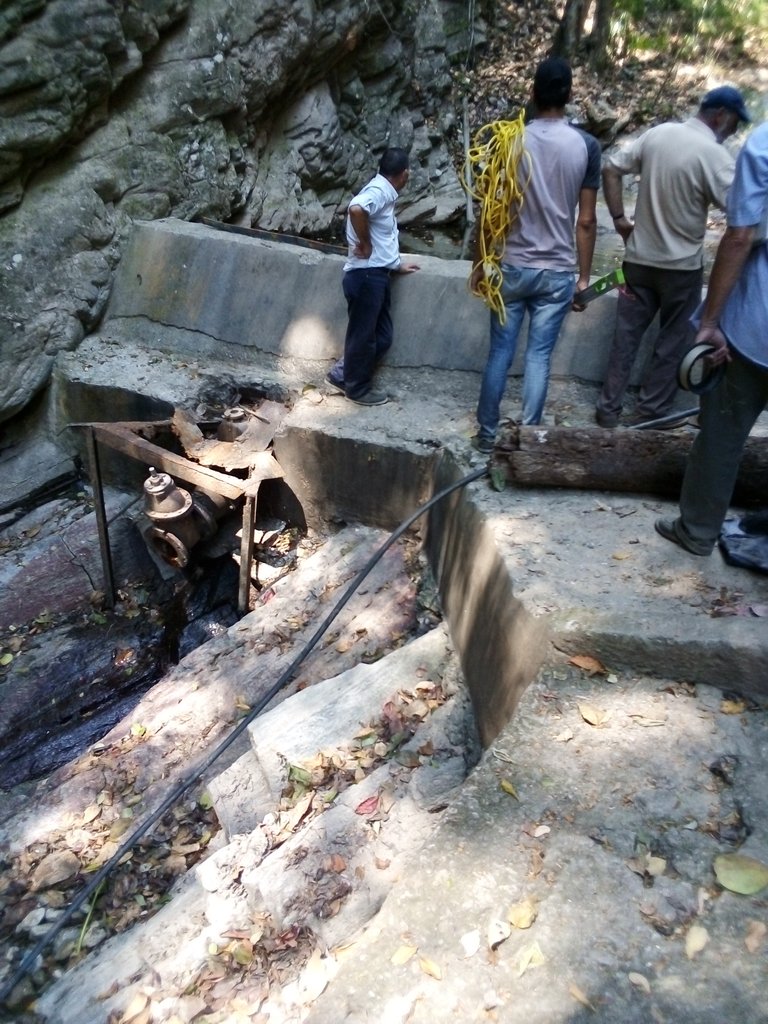 Water collection structure - Gamboa Dam
Photograph @manuelmilano
Estructura de captación de agua - Dique Gamboa.
Fotografía @manuelmilano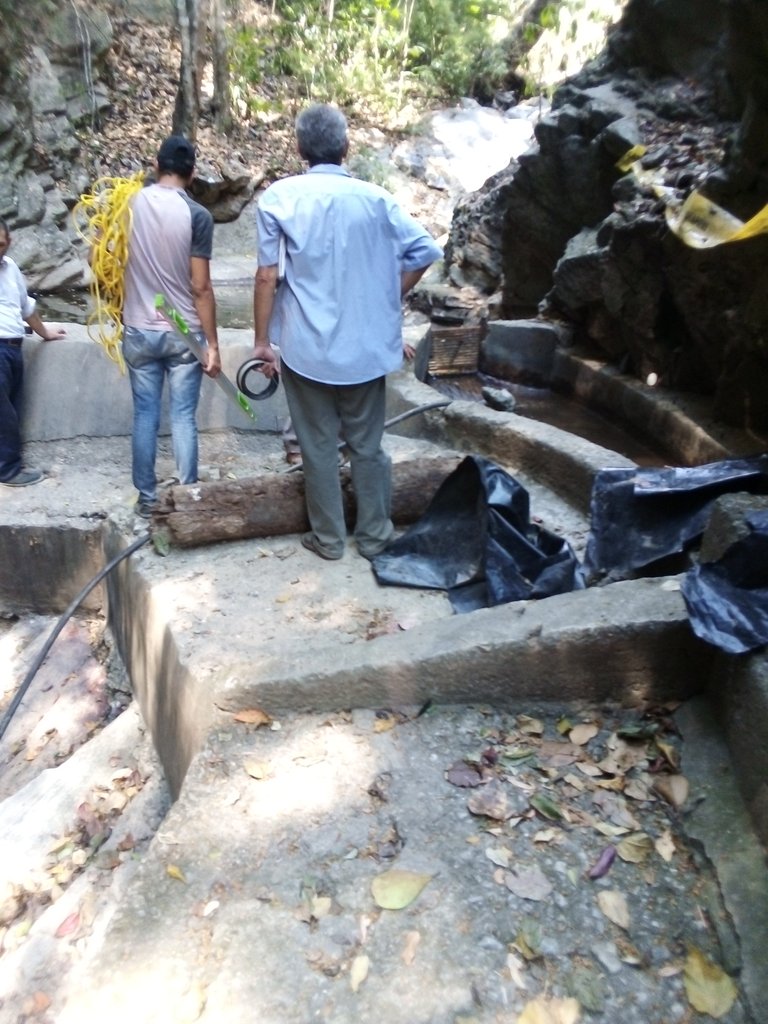 Water collection structure - Gamboa Dam
Photograph @manuelmilano
Estructura de captación de agua - Dique Gamboa.
Fotografía @manuelmilano
---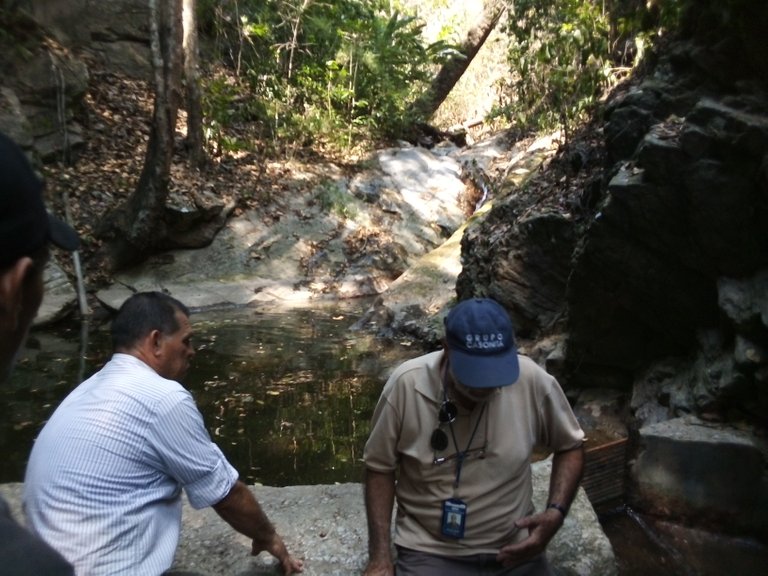 Engineers resting - Gamboa Dam
Photograph @manuelmilano
Ingenieros descansando - Dique Gamboa.
Fotografía @manuelmilano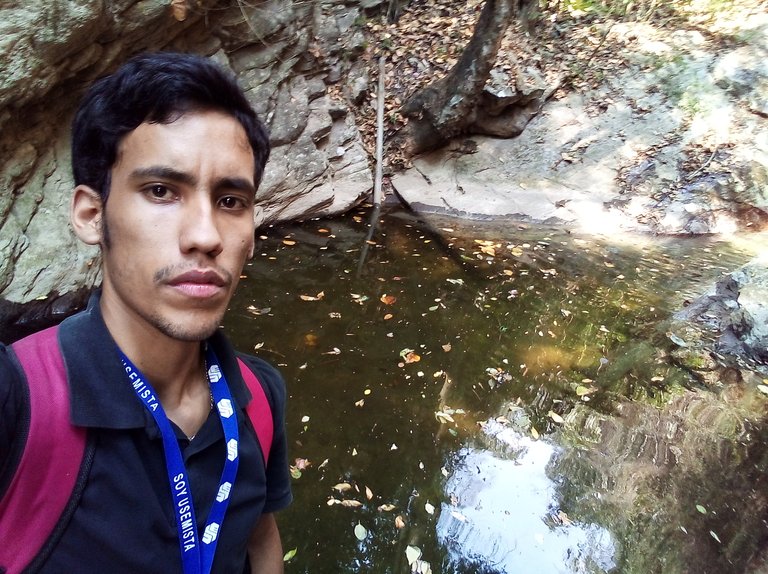 Gamboa Dam
Photograph @manuelmilano
Dique Gamboa.
Fotografía @manuelmilano
---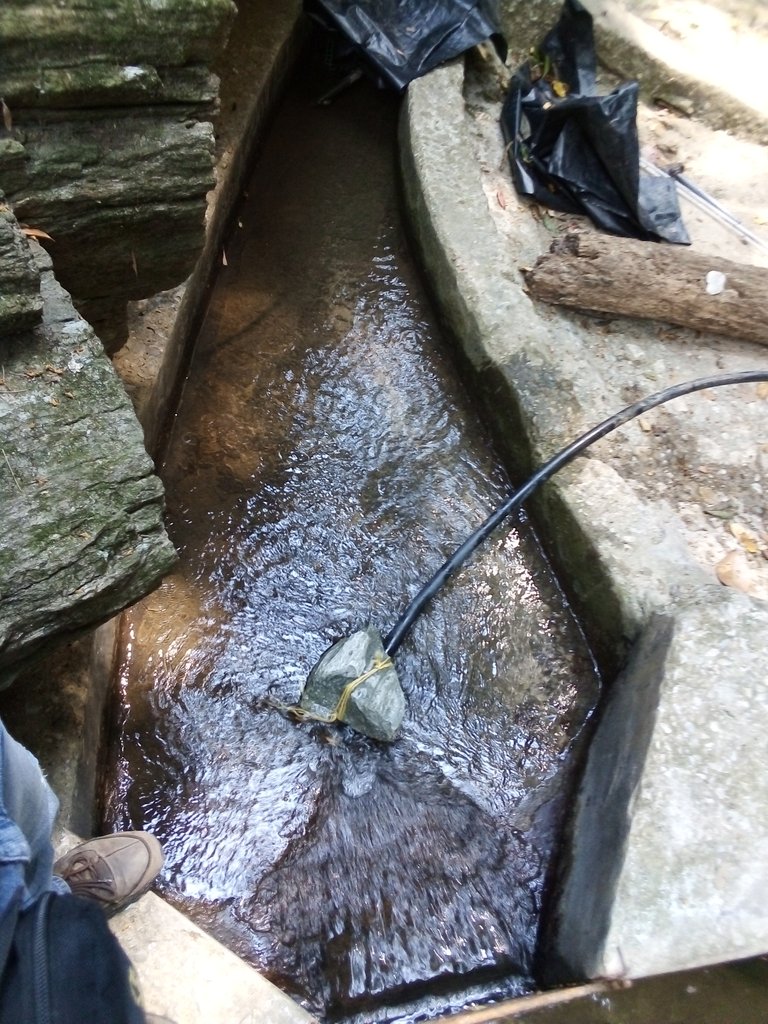 Water channeling - Gamboa Dam
Photograph @manuelmilano
Inicio de la canalización del agua - Dique Gamboa.
Fotografía @manuelmilano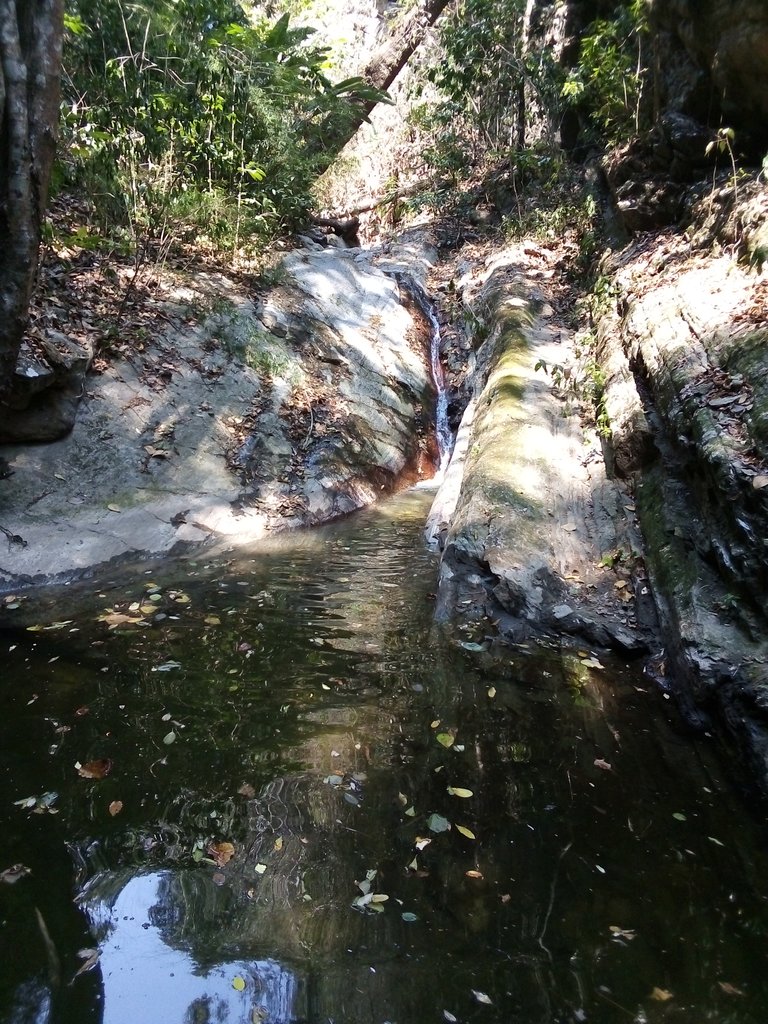 Gamboa Dam
Photograph @manuelmilano
Dique Gamboa.
Fotografía @manuelmilano
---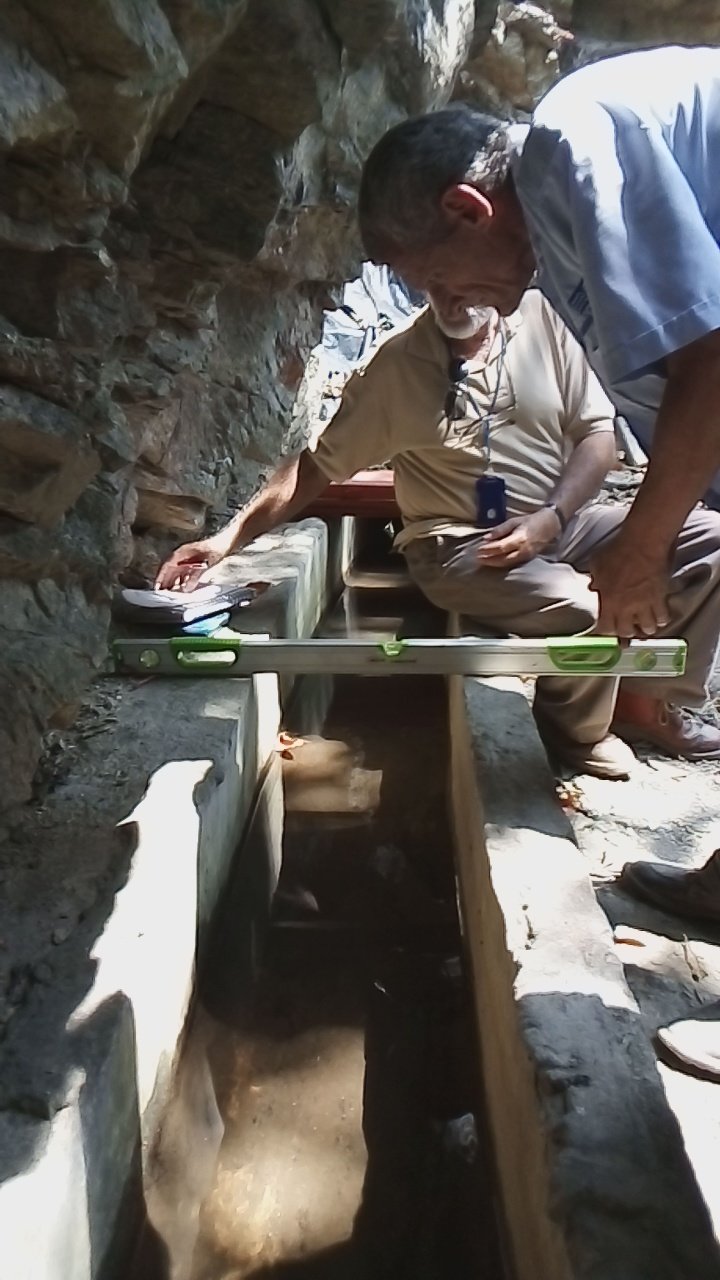 Selecting a straight section of the canal - Volumetric capacity
Photograph @manuelmilano
Seleccionando un tramo recto del canal- Aforo Volumetrico.
Fotografía @manuelmilano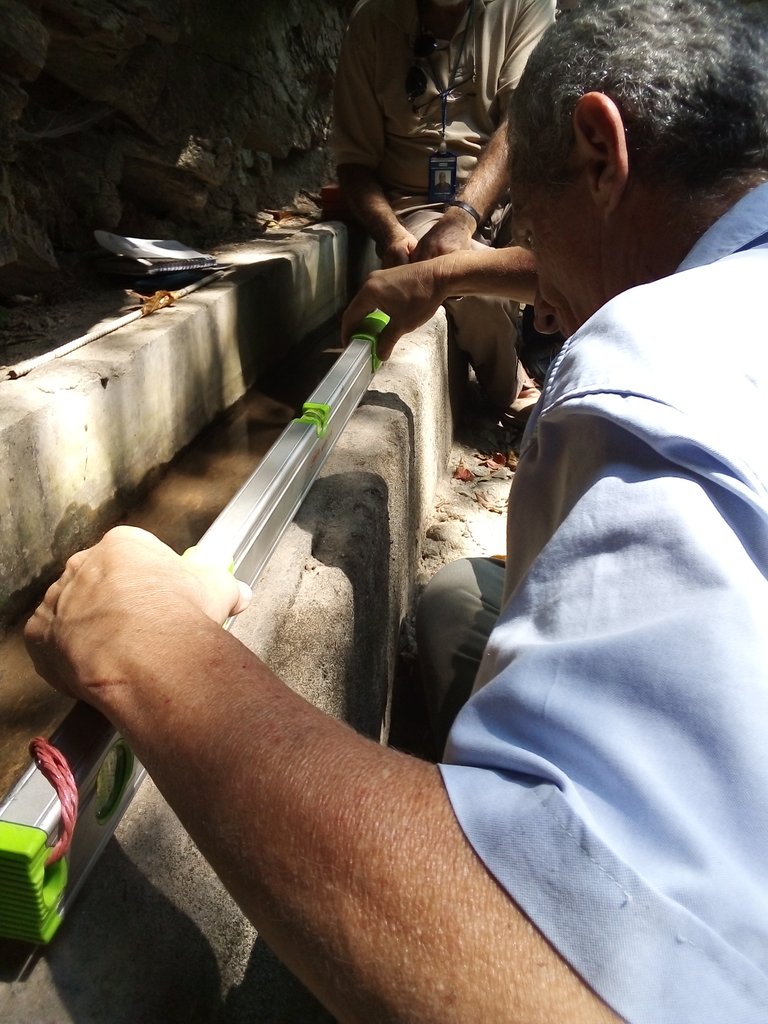 Selecting a straight section of the canal - Volumetric capacity
Photograph @manuelmilano
Seleccionando un tramo recto del canal- Aforo Volumetrico.
Fotografía @manuelmilano
---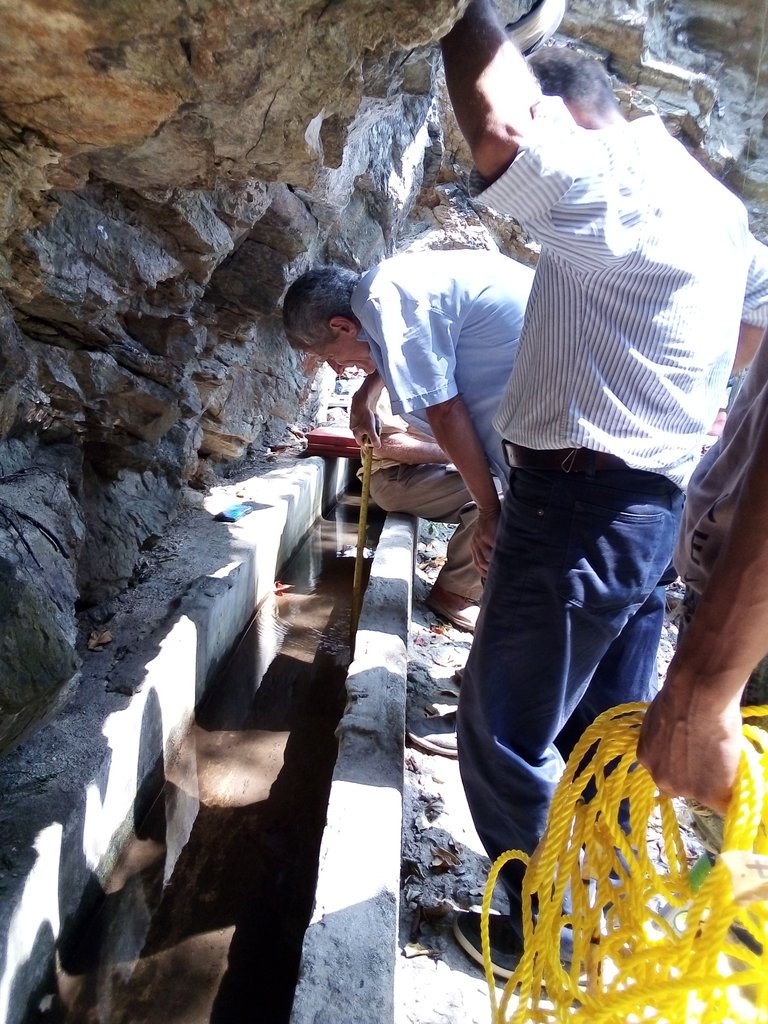 Water flow measurement - Volumetric capacity
Photograph @manuelmilano
Medición del caudal de agua - Aforo Volumetrico.
Fotografía @manuelmilano
---
     El canal posee un ancho de 37,5 cm y alto 31 cm, con espesor de columna de agua de 3,9 cm. Se realizó la medición del caudal determinando que es 2,5 l/s. Este caudal es usado para alimentar un tanque de 216 m3, con esto se pueden abastecer tan solo 16 camiones cisternas de 10000 litros c/u (16000 l/dia).
     The channel has a width of 37.5 cm and height 31 cm, with water column thickness of 3.9 cm. The flow measurement was performed determining that it is 2.5 l/s. This flow rate is used to feed a tank of 216 m3, this can supply only 16 tankers of 10000 liters c/u (16000 l/day).
---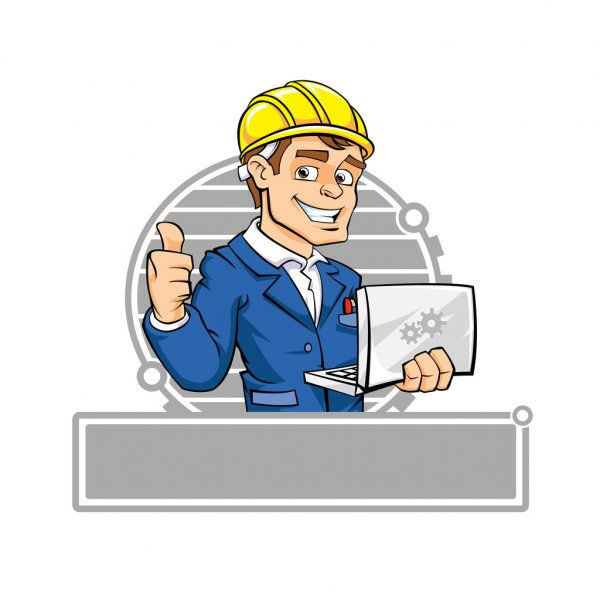 With this image I bid farewell for today. I'll see you in an upcoming post. Thanks for reading.
Con esta imagen me despido por hoy. Nos veremos en una próxima publicación. Gracias por leer.
---
Author, Autor:
Ing. Manuel Milano