Entrance Portal - Wood work Design
This entrance is just part of the villa that I design. I did this drawing using Autocad 3D, enhanced by photoshop. If you are good at mixing color and light, you can achieve this type of Perspective Drawing, then enhancement from photoshop. I will not explain everything and the materials I used to achieve this type of drawing.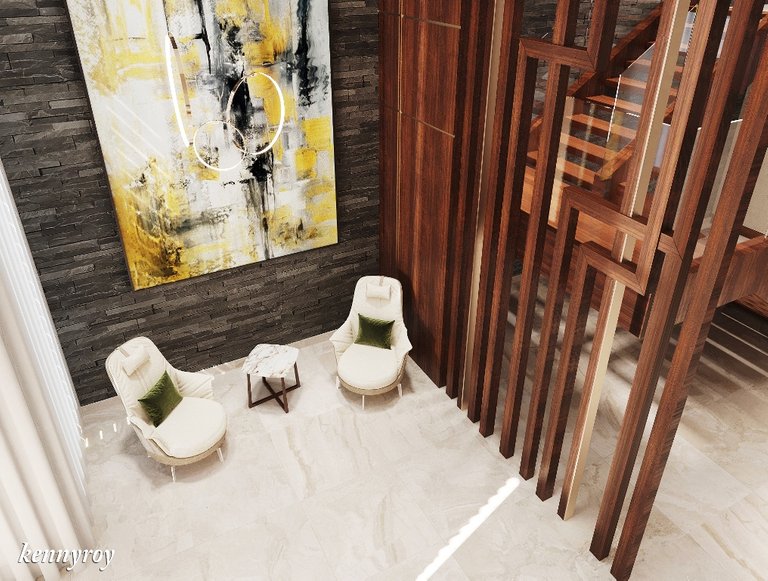 Rendering takes 3 hours, depending on the specification or graphic card and RAM of your computer. Right now, I'm using an 8GB Graphic Card 1080 Nvidea, and 64GB of RAM. The single sofa furniture you see is imported from existing materials that I use before.
Top View
The Top View shows the length and width of the wood to be used and the distance of each wood. The total length is 347 centimeters and the width is 10 centimeters. We use solid Oak Wood according to the approved description with signature and 18mm MDF Oak Wood on the rest of the Entrance portal.

Elevation and Detail
Simple and easy but a little complicated is how they put that on the existing marble floor. The solution is, cut a small piece of marble floor to build solid wood and place the steel frame to cling to it. The next problem is the ceiling. It is necessary to destroy or remove the gypsum ceiling to attach the steel support to the existing slab.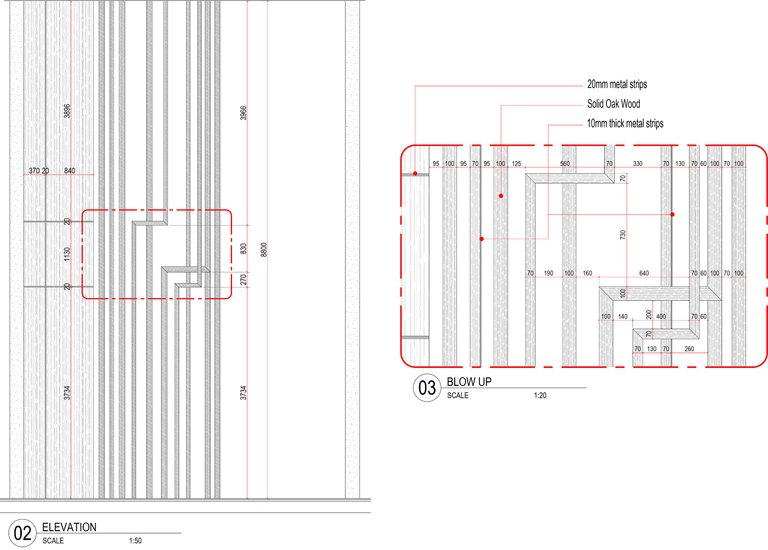 2weeks ago and until now it hasn't been done and it hasn't started yet. I do not know the reason why? But it has already been approved by the consultant. Delivery was probably delayed due to the covid pandemic in Dubai that before you can enter you need a permit to go elsewhere in the UAE which is only valid for 3 days.
Most of the materials come from Dubai to other places in the UAE such as Abu Dhabi, Sharjah, Al Ain, Raz Al Khaima, Fujairah, and Umm Al Quwain. These are the 7 Emirates in the UAE including Dubai. But the capital of the UAE is Abu Dhabi which most think is DUBAI.

---
---