Getting There: Over or Under? | Pedestrian Under/Over Pass in Abu Dhabi [Wednesday Walk]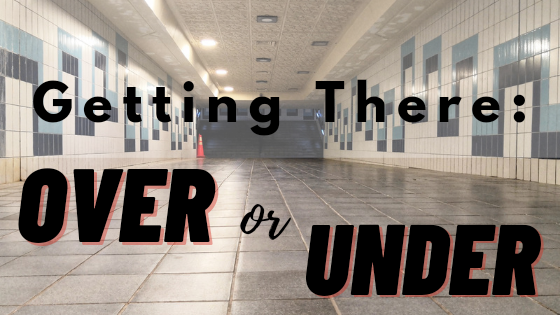 Let's go for a walk, shall we?
If you have ever been to the UAE then you will know that the weather can be very harsh especially during the summer months. If not, then maybe imagine 50 degrees Celcius (122F) at the peak of the summer and over the top humidity like 70-80%. What if you do not own a car and would have to walk to get to your destination? Then chances are you are already drenched in sweat after barely taking five steps.
I always say that any place in Abu Dhabi (UAE's capital city) is within walking distance if you have time. The roads are clear and designed just like a big box (streets parallel to each other) it is very hard to get lost. I love walking long distances, but of course not in the middle of a hot summer day.
Then you will have to cross the road -- the pedestrian lane is 300 meters away from you but within a few meters there are your options - over pass or an underpass. Which one will you choose?
Pedestrian Bridge
Not all Abu Dhabi roads have pedestrian overpasses but the busier ones do. The one in the following photographs is located in Airport Road (Sheikh Rasheed Bin Saeed Street) and is strategically located nearby a bus stop.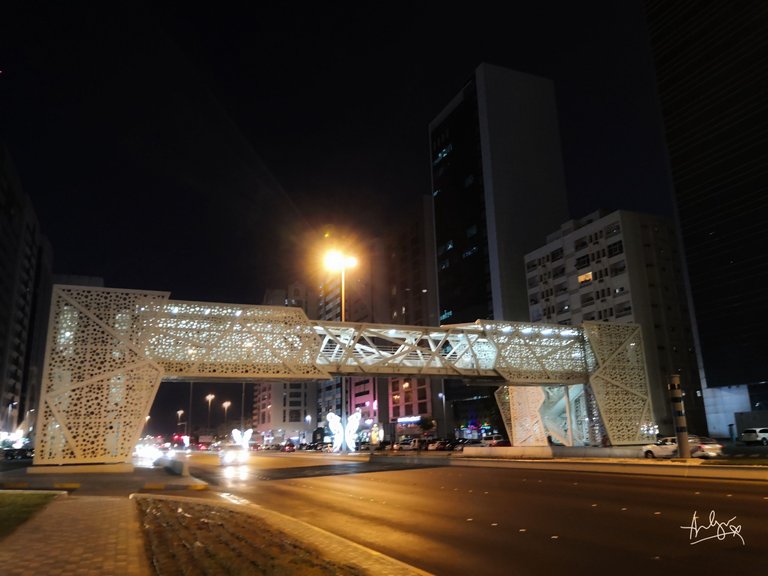 These steel bridges were constructed with the overall safety of the pedestrians in mind. Unfortunately, there are still some people who would risk crossing a 4-lane road and these structures are rarely used.
The bridges are adequately lighted at night so people can safely use them. Some pedestrian bridges are even accessible to people with determination (how "disabled" are referred to in the UAE) with elevators installed that can fit wheelchairs or baby strollers.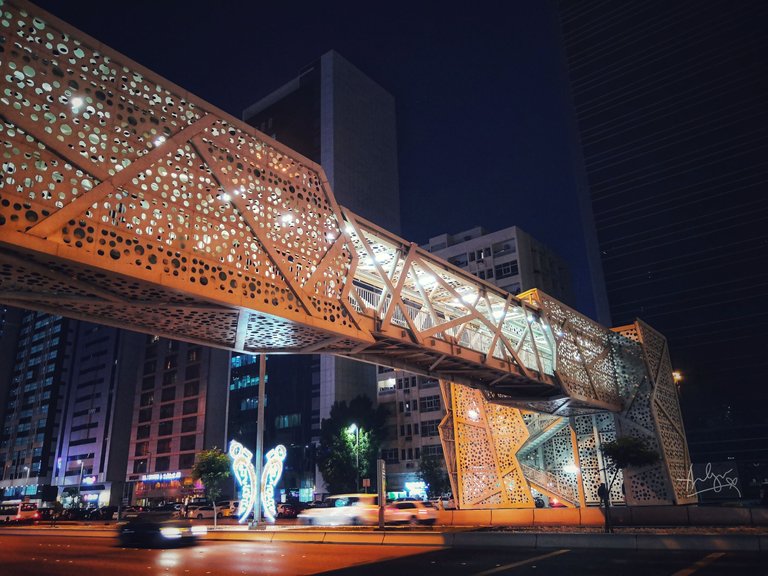 If you are on for some exercise, you can just opt for the stairs. Besides, we all need that extra calorie burn, right?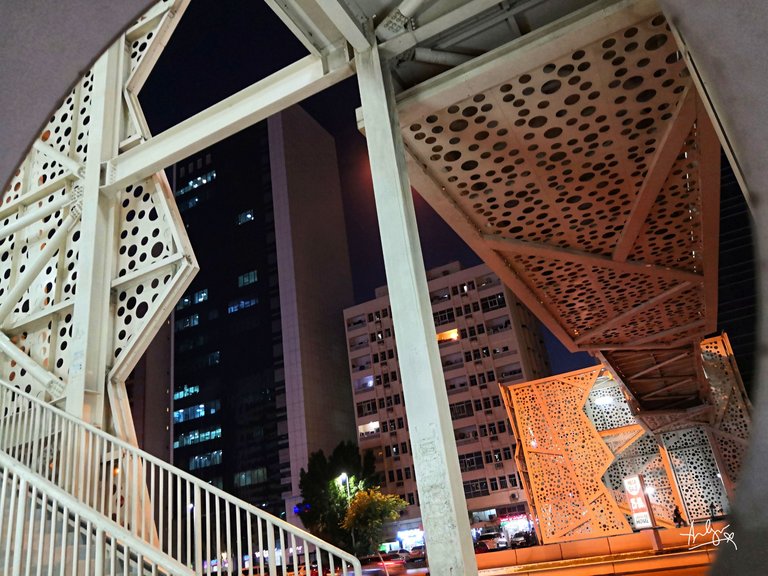 If I am not carrying anything heavy, then I would definitely choose to use the bridge. I deliberately stop in the middle to get a view of the traffic rushing beneath me.
Underpass
There are many pedestrian underpasses across the city. There are some that are a simple passageway to cross the road like below, or like those along the Corniche where the ends would split and let you cross the intersecting road (like two interconnected underpasses).
The old ones like this one in Airport Road photographed below, have simpler mosaic tiles at the sides -- two-toned colors and geometric designs.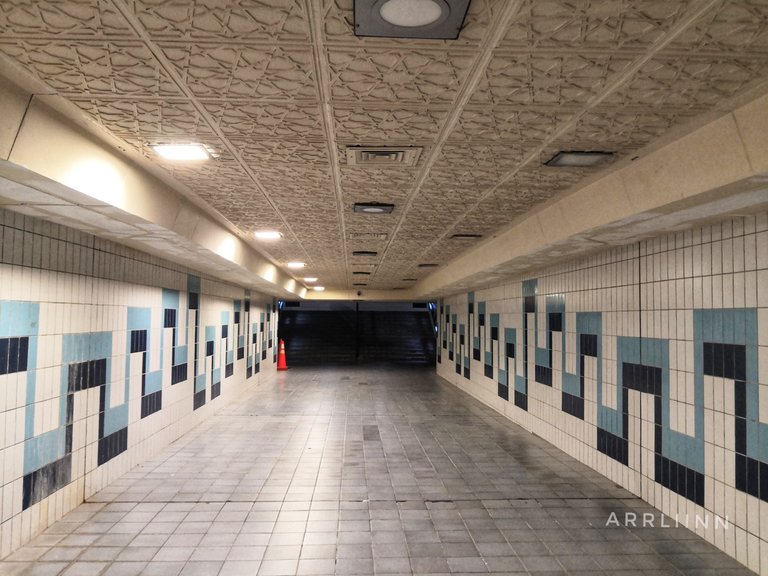 The ceilings have these elaborate Arabic patterns, lined with bright white lights that illuminate the passageway at night.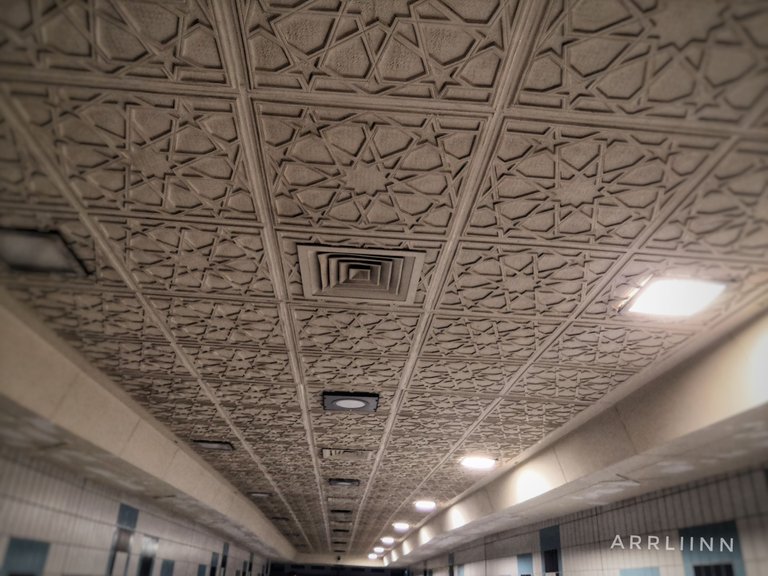 The passageway begins and ends with staircases. These are of course not as steep as when you opt to use the overpass hence these can be a preferred option by the elderly or those with small children.
One thing I noticed with this old underpass however is the absence of ramps for bicycles, wheelchairs, or baby strollers. The new designs in other parts of the city are more people-with-determination-friendly having ramps.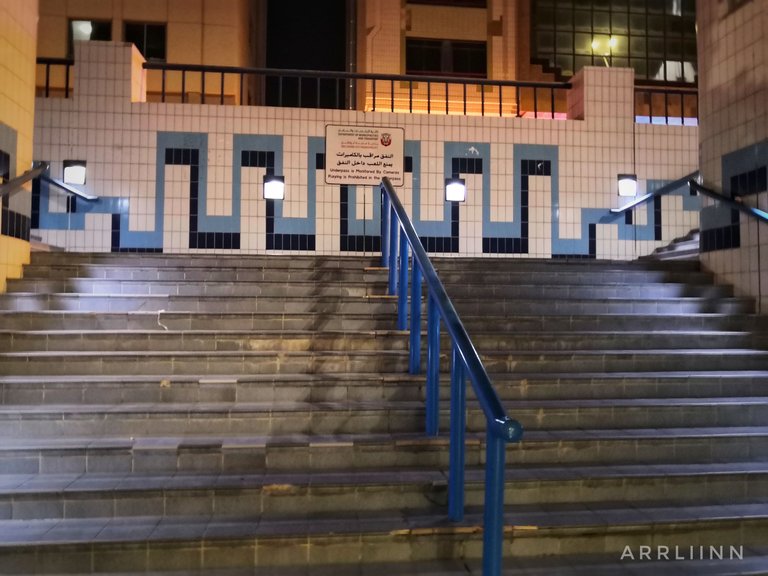 For safety and monitoring, the underpass is monitored by cameras. It gives an extra sense of "safety" to anyone who decides to use it. I have to say, I personally don't have any issues using the underpass even alone at night. That is how generally safe this city is.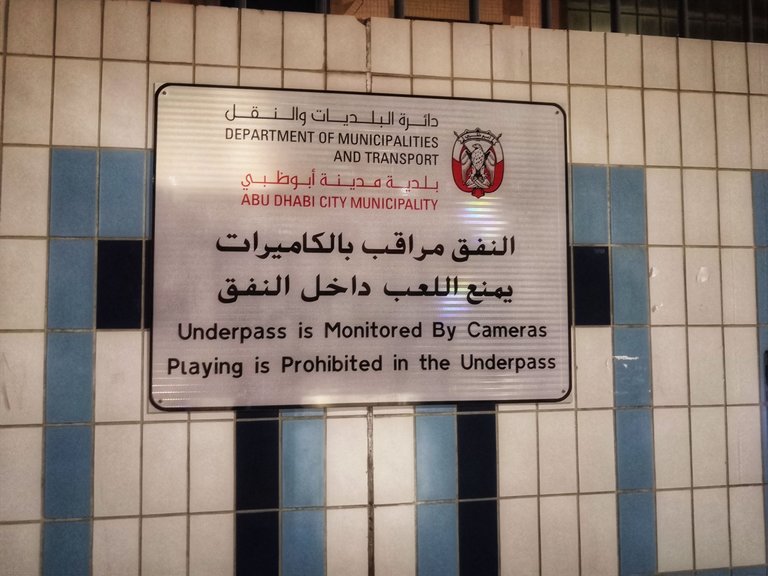 Below is a photo of one of the more intricate and colorful mosaics in one of the underpasses in Corniche road. It gives a bright and lively vibe to the structure and I cannot help but admire the artistry of the people who designed it.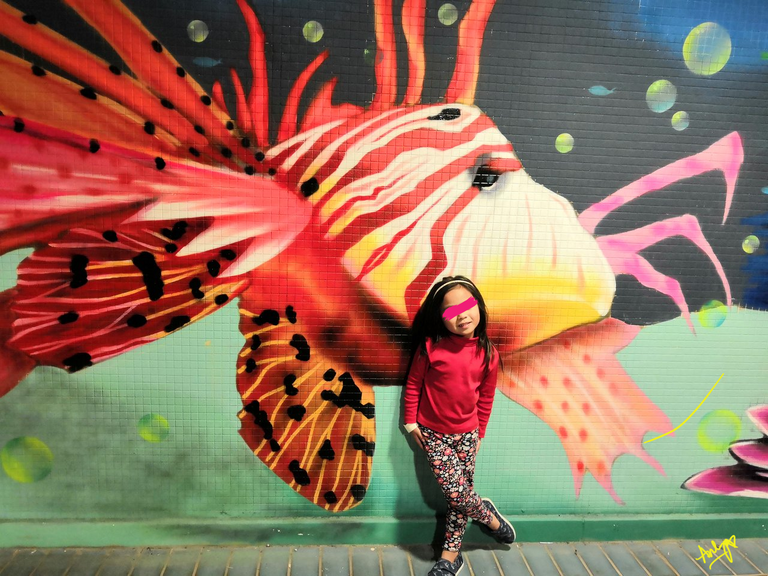 I wish I can share more underpass photographs with you but most of my photos are saved on our desktop which we still need to fix. I will make sure to share them as and when I am able to retrieve those hard drive files.
Thank you for reaching this far! Until the next!
📍Airport Road, Abu Dhabi, UAE


---
---