I am an amateur musicians who has written some songs that I would like to release in some form. I am not expecting to make money from this and there is no budget, so I am looking for the minimal route to doing this.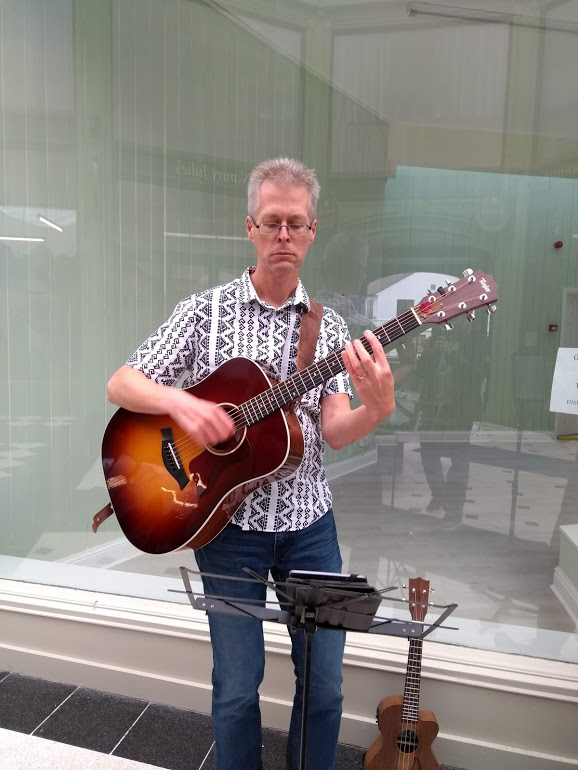 I have written my songs over several years and played them at pub sessions as well as putting them on YouTube or Soundcloud. The only real release of an original song I have done was on a Steem compilation album a couple of years back. Now I am finally doing some better recordings of the songs. This is mainly to make an album to share with family and friends, but I figure I may as well put them out into the world and see what happens.
So I am looking for tips on doing this to avoid any pitfalls and to get the most out of it.
I am thinking of issuing the album on Bandcamp. From what I know of them they do not take a huge cut from sales and provide a good service to buyers with options for lossless audio formats. I am just exploring how to set up as an artist there. It looks like I need to upgrade my PayPal to a business account to accept payments, but I am thinking I will offer my music on a 'pay what you like' basis. Money is not the driving force here, but can be a nice bonus.
I am doing all the recording myself and it will not be anything too fancy due to my limited skills in that area. Maybe if things do take off I can look at using a professional studio with people who know their stuff.
I ought to do some basic album artwork. I am no designer, so it may just be a picture with added text. I will probably make some CDs for a few people that will need an insert, but I do not plan to sell CDs.
Junkfeathers on Discord suggested I look at Distrokid who will get your music on various services for a small fee and then you get any royalties. I am not looking to start a career in music, but I may play with this.
Another aspect of this is the legal side. Do I need to do anything about the copyright of my songs or is it enough to declare it on my Bandcamp page? I am in the UK if there are specific rules by region. I have seen others put their music out under some variant of Creative Commons. I would not mind too much if people use my music for fun projects, but would like to at least get some credit for that.
I am trying to keep things simple and so do not want a manager, lawyer or accountant at this point. I will consider paying a small fee for services that make life easier, but then I am not expecting to make much, if anything from this.
I know there are lots of musicians on Hive putting their music out, so I am hoping some can share their experiences with me. Of course I will be voting up useful comments.
Rock on!