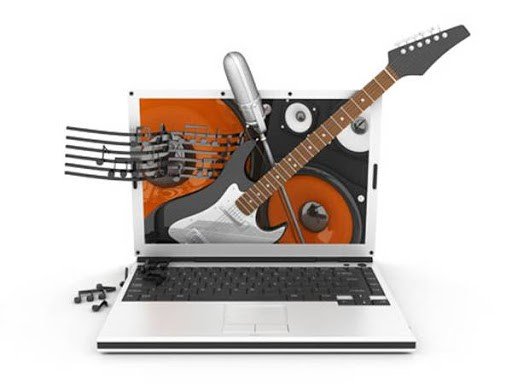 Fuente
Greetings! It's a pleasure to participate in this initiative of the Hivesicians community to argue about topics proposed weekly. In this first week we will address the question: Has Technology Changed Music for Better or Worse? I will be sharing my personal impressions with all of you.
¡Saludos! Un placer participar en esta iniciativa de la comunidad Hivesicians para argumentar sobre temáticas propuestas semanalmente. En esta primera semana abordaremos la interrogante: ¿La tecnología ha cambiado la música para bien o para mal? Estaré compartiendo mis impresiones personales con todos ustedes.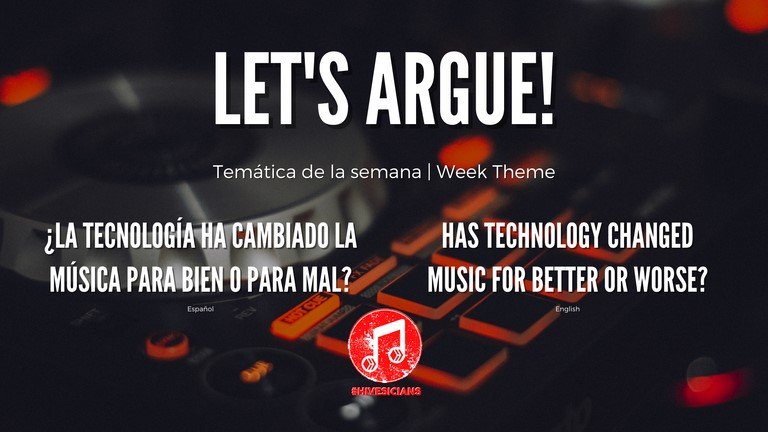 Fuente
This question does not have a one-way answer, as it will depend on in what sense we consider that music has been influenced negatively or positively by the great and dizzying technological advances. If we look at it from the point of view of the production and dissemination of record and digital material, we have that technology has come to represent an advantage, especially in terms of the massive creation of musical quality content and the facilitation of its subsequent propagation by several media, both material and virtual.
Esta pregunta no tiene una respuesta de una sola vía, pues va a depender de en qué sentido consideremos que la música ha podido ser influenciada negativa o positivamente por los grandes y vertiginosos avances tecnológicos. Si lo vemos desde el punto de vista de la producción y difusión de material discográfico y digital, tenemos que la tecnología ha venido a representar una ventaja, especialmente en términos de la creación masiva de contenidos de calidad musical y la facilitación de su posterior propagación por diversos medios tantos materiales como virtuales.
The music industry has been transformed thanks to new technologies, and in fact nowadays anyone can create music from home with the help of a computer, it is only a matter of having some programs dedicated to recording and editing; whereas, in the past, in order to make a musical production it was necessary to move to a recording studio with the equipment or to rent it there, which was, and in some cases still is, a complex and tedious process.
La industria musical ha sido transformada gracias a las nuevas tecnologías, y de hecho hoy en día cualquier persona puede crear música desde su casa con la ayuda de una computadora, solo es cuestión de contar con algunos programas dedicados a la grabación y edición; mientras que, en el pasado, para realizar una producción musical era necesario trasladarse a un estudio de grabación con los equipos o alquilarlos allí, lo cual era, y en algunos casos sigue siendo, un proceso complejo y tedioso.

But technology has not only influenced music in the aspect of mass production, it has also given way to the creation of new styles and musical rhythms such as electronic music, House, among other styles that Djs know very well how to mix with the help of synthesizers. These styles are far from classical music and the more traditional currents, however, they have their audience and therefore must have their charm, because as the saying goes, the authors did not write about likes and colors.
Pero la tecnología no solo ha influenciado la música en el aspecto de la producción masiva, también ha dado paso a la creación de nuevos estilos y ritmos musicales como la música electrónica, el House, entre otros estilos que los Djs saben muy bien mezclar con la ayuda de sintetizadores. Estos estilos distan de la música clásica y las corrientes más tradicionales, sin embargo, tienen su público y por lo tanto han de tener su encanto, pues como dice el dicho, sobre gustos y colores no escribieron los autores.
Now, if we take the question from the sense of the proliferation of low-quality music with little lyrical content, which has precisely taken off thanks to the great ease of creating projects and spreading them through the networks, here we have an inflection point. We usually say, formerly the lyrics of the songs and its musical arrangements were of much better quality and fineness, some people think that today anyone believes themselves an artist and even influences the masses practically only based on their personal style, presented as fashionable or luxurious, with messages that are not always useful and often border on the obscene. These kinds of things were not seen before, as being called a musician was the same as being called a respectable and professional art creator.

Ahora bien, si tomamos la pregunta en cuestión desde el sentido de la proliferación de música de baja calidad y de escaso contenido lirico, que precisamente ha tomado auge gracias a la gran facilidad de crear proyectos y difundirlos por las redes, aquí tenemos un punto de inflexión. Solemos decir, antes las letras de las canciones y los arreglos musicales de las mismas eran de mucha mejor calidad y prestancia, algunos opinan que hoy en día cualquiera se cree un artista y llega incluso a influenciar a las masas prácticamente solo en base a su estilo personal, que se presenta como fashion o lujoso, con mensajes que no en todos los casos son provechosos y que muchas veces rayan en lo obsceno. Este tipo de cosas no se veían antes, pues ser llamado músico era lo mismo que ser llamado un creador de arte respetable y profesional.
In my opinion, music and technology go hand in hand, especially in the times we are living in, it is a matter of giving the best use to these advances to achieve quality content that, although full of modern elements, does not cease to be an artistic work, with consideration to the public that gets to listen to it, and that they can notice that there was inspiration, talent and art printed in each creation.
En mi opinión la música y la tecnología van de la mano especialmente en los tiempos que estamos viviendo, es cuestión de darle el mejor uso a estos avances para lograr un contenido de calidad que si bien está lleno de elementos modernos no deje de ser una obra artística, con consideración al público que lo llegue a escuchar, y que estos puedan notar que hubo inspiración, talento y arte impresos en cada una de las creaciones.
In the balance, I consider that technology has changed music for better, and that it is up to us and our conscience to use it appropriately for the continuous diffusion of this beautiful and ancient art that we are so passionate about.
En la balanza considero que la tecnología ha cambiado la música para mejor, y que ya queda de nosotros y nuestra consciencia dar el uso adecuado a la misma en pro de la continua difusión de este hermoso y ancestral arte que tanto nos apasiona.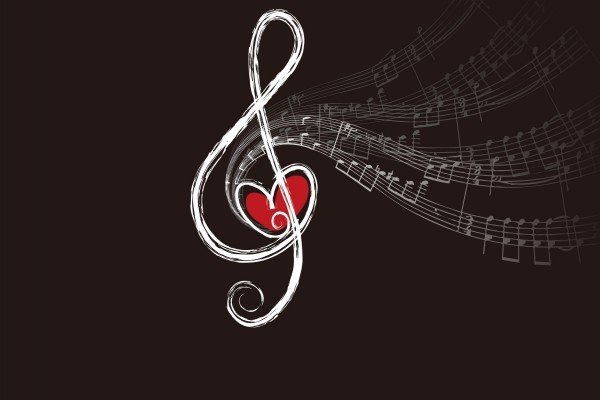 Fuente
Referencias de Fuentes Consultadas / Consulted Sources:
- Koval Santiago (21 de octubre de 2012). Música y tecnología: un límite difuso. Revista Kubernetika.
- Vives Judith (30 de enero de 2020). Tecnología aplicada a la creación musical. La Vanguadia –Junior Report.
- Juanmcarmon (15 de junio de 2008). El uso de la tecnología en la música. Revista Red Educativa Musical.