When You're Smiling (original version, 1929)
Louis Armstrong and his Orchestra: Carroll Dickerson (conductor, violin), Louis Armstrong (trumpet, vocals), Homer Hobson (trumpet), Bert Curry and Crawford Wetherington (alto saxophone), Jimmy Strong (clarinet, tenor saxophone), Fred Robinson (trombone), Gene Anderson (piano), Mancy Carr (banjo), Pete Briggs (double bass) and Zutty Singleton (drums) (1929).
Louis Armstrong was born in the New Orleans ghetto in 1901, and soon after, his father, who was a factory worker, left the family and went off with another woman. Since his mother moved to the Storyville district, where she practiced prostitution, he was raised by his paternal grandmother, who was born a slave and liberated after the Civil War, until he was five years old and was given back to his mother. He spent his youth in poverty, living in a small wood-framed house in a neighborhood called "The Battlefield" because of the insecurity on its streets. At the age of six he enrolled in the Fisk School for Boys, which accepted black children under the city's racial segregation.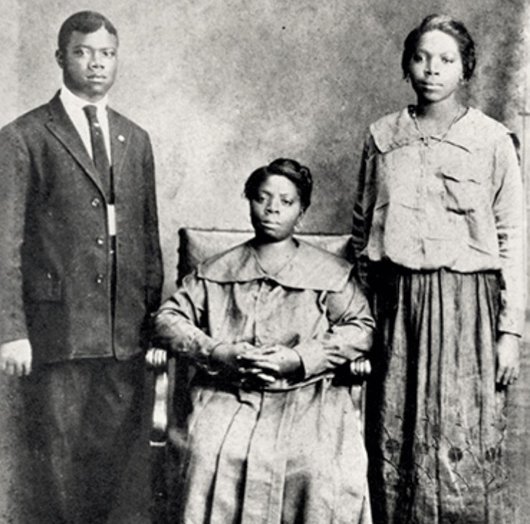 Louis Armstrong with his mother Mary Albert and sister Beatrice
in New Orleans in 1921
Armstrong also did jobs for a family of Lithuanian Jewish immigrants who took him in, like collecting junk and delivering coal in Storyville, where he heard the first sounds of jazz coming out of the brothels and dance halls where bands like trumpeter Mutt Carey, clarinetist Sidney Bechet, trombonist Kid Ory, cornetist Freddie Keppard, and cornetist and songwriter Joe "King" Oliver, played. He also saw legendary trumpeter Buddy Bolden perform peeking from outside the Funky Butt Hall and followed with interest the parades of the famous brass bands of his city. A junk dealer for whom he worked as a grade-school student helped him buy a cornet and cornetist Bunk Johnson taught him to play by ear.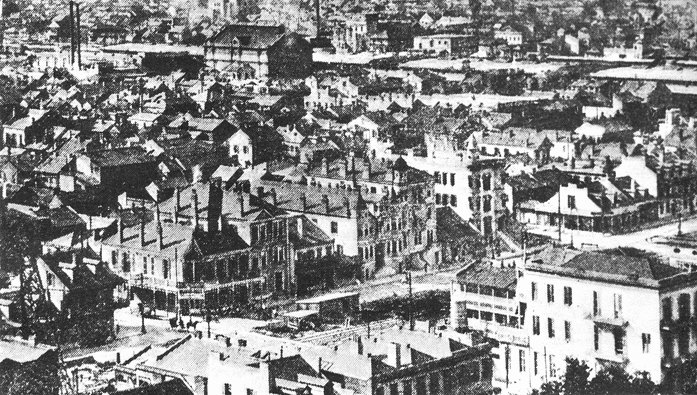 Storyville New Orleans red-light district in 1906
Armstrong dropped out of school at 11 to join a quartet of boys called "Singing Fools" who sang in the streets gospel and ragtime for money. However, on 1913 New Year's Eve he took his stepfather's gun without permission. Then, shortly after midnight on January 1st he fired several blanks into the air while celebrating and was sent to the Colored Waif's Home for Boys reform school, where he remained for eighteen months. This turned out to be very positive for him, since despite the hard living conditions there, he found a structured environment where he learned to read and write, and to play music in the military tradition.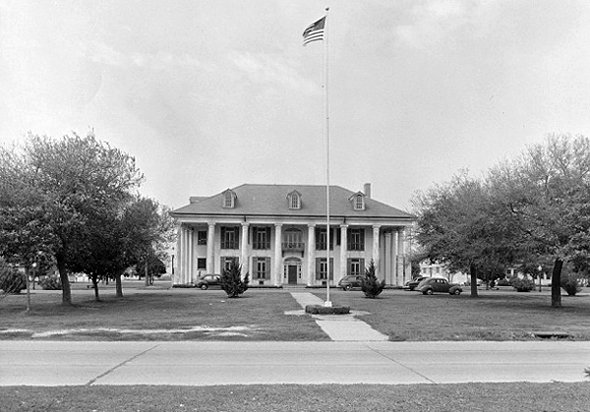 Colored Waif's Home for Boys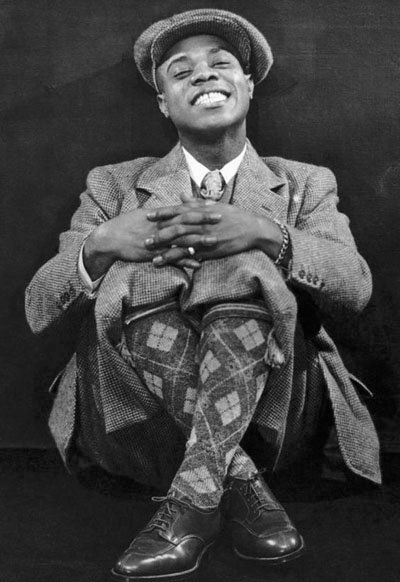 When You're Smiling (1956 version)
Louis Armstrong with Sy Oliver and his Orchestra.