¡Gente bella! ¿Cómo están? Hoy les traigo un post super lindo que mi amigo @edwardstobia me pidió hacer hace bastante tiempo (mejor tarde que nunca), donde mencionamos 5 artistas que marcaron mi vida. Una bonita iniciativa para conocer el gusto musical de todos los presentes.
En esta oportunidad yo me enfocaré en artistas solamente de voz, es decir, cantantes (aunque hice 2 menciones especiales lo siento hice trampa jajaja) entonces ¡Empecemos!
Beautiful people! How are you? Today I bring you a super nice post that my friend @edwardstobia asked me to do some time ago (better late than never), where we mentioned 5 artists that marked my life. A nice initiative to get to know everyone's musical taste.

This time I will focus on voice only artists, that is, singers (although I made 2 special mentions I'm sorry I cheated hahaha) so let's start!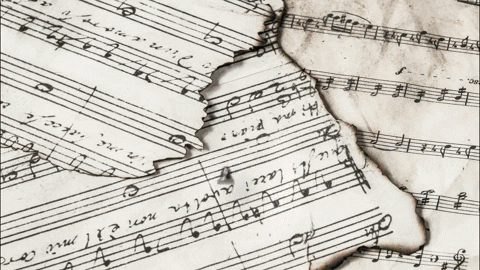 🎼 Juanes 🎼
Conozco a este cantante desde que tengo 10 años, y lo seguí como fan enamorada hasta que sacó una canción llamada Yerbatero, no digo que lo deje de seguir por esta canción porque lo demás no me gustó, sino porque otras cosas me conquistaron.
Su voz siempre me ha parecido super dulce y hermosa, yo escuchaba a este artista siempre cuando estaba en el carro con mi mamá, así sea solo a ir al supermercado sonaba una canción. Mi mamá tenía el disco "La vida es un ratico" y cuando se terminaba lo colocamos de nuevo, lo repetimos tanto que yo me se algunas canciones. Actualmente siento que si me ponen alguna canción de fondo de ese disco, logro cantarla completa.
También conocí muchísimas canciones fuera de ese disco y las amé con locura, él es el único artista que yo puedo tolerar o disfrutar el vallenato (sorry gente, no tolero el vallenato ni la cumbia) porque no hacía una canción típica de ese género sino que agarraba el ritmo su voz y su estilo rock/pop y hacía que JAMAS olvidará la canción, un ejemplo perfecto para esto es la canción: "Tres".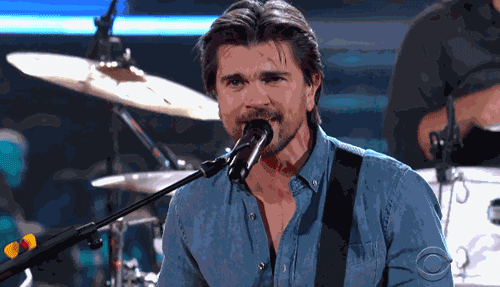 Fuente | Source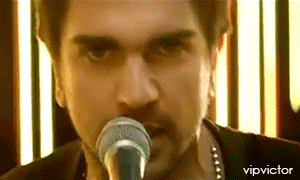 Fuente | Source


🎼 Matthew Charles Sanders 🎼
¡UN SALTO COMPLETAMENTE DIFERENTE DE GÉNERO! Jajaja para quien no lo conoce, este hombre es el vocalista principal de la banda de Heavy Metal "Avenged Sevenfold" y este hombre tiene una voz… ¡FEROZ!.
A7X (Siglas de Avenged) me llamó la atención desde la primera canción que escuche que fue "Dear God" una canción que es una balada rock, hasta que llegas a algo como "Nightmere" que ESAS GUITARRAS Y ESE GRITO MIENTRAS CANTA HACES QUE MUEVAS TODA TU MELENA.
Al principio me gustaba full la banda, sin llamarme la atención mucho algo más específico, hasta que escuche la que nombro mi canción favorita "So far away", esa canción es otro mundo, no quiero explicar mucho más porque merece su propio post, pero en esta canción me di cuenta TODO lo que puede hacer la voz de M. Shadows y lo admiré muchísimo, empecé a investigarlo más y a cantar sus canciones para aprender a poner tener más confianza a no guardarme la voz, a proyectar.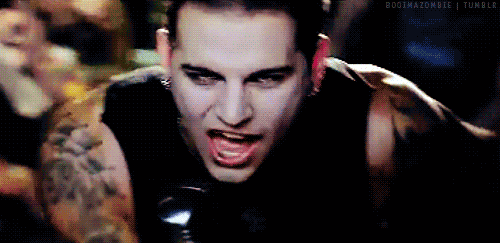 Fuente | Source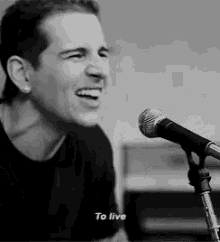 Fuente |Source


🎼 Brendon Urie 🎼
Vocalista de la banda de Pop rock "Panic At The Disco", este hombre tiene una voz increíble, tiene una puesta en escena magnífica que acompaña a su ENORME registro de voz, además de que su personalidad es muy loca, tiene unas ideas para interpretar personajes espectacular y me inspira no solo por y increible voz si no por su gran puesta en escena.
Su banda puede ser recordada como una de las bandas emo de los 2000, entonces podemos notar, tanto con la banda como también el modo de cantar de Urie, como ha cambiado con el paso de los años, a mejorado y se adapta a el género que se está proponiendo en el momento y … lo volveré a mencionar, tiene una puesta en escena loquisima haciendo MÁGNIFICA su puesta escena.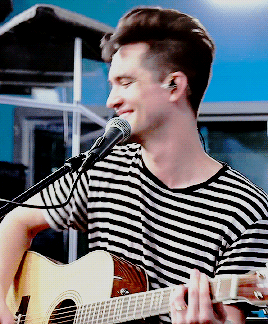 Fuente | Source

🎼 Billie Eilish 🎼
O sea, le hice un post señores… no podía dejar de mencionarlo ¿No han leído ese post? Tranquilos, aquí se los dejo.
Muchas personas me han dicho que ¿Cómo puedo admirar a Billie Eilish por su voz si no hace nada más que cantar linealmente? Y yo allí prefiero no responder nada más que un "son mis gustos" porque noto al instante que no escucharon sus canciones, esa mujer hace 500 melismas… un vocal fry rápido y luego proyecta la voz que ni micrófono necesita Y LUEGO SI QUIERES MÁS, falsetes en todos lados ¿Qué más quieren? Y lo hace increíble, esta niña (LE DIRE NIÑA PORQUE ES MENOR QUE YO) se nota que se preparó desde que nació porque su talento es único, es impresionante y me inspira a cantar. Canto todas sus canciones y algún día verán algún video grabado.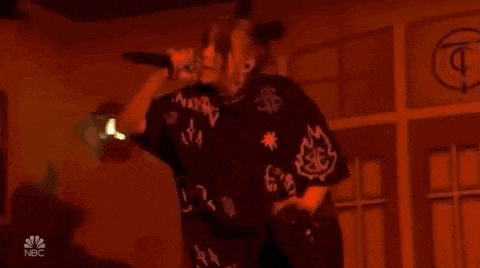 Fuente |Source


🎼 Michael Jackson 🎼
También le hizo su correspondiente post que lo pueden leer por acá, porque este hombre es un completo artista que inspira en todo sentido, cantante excepcional, bailarín único con movimientos originales y una leyenda en todo lo que hizo. Michael Jackson me inspira a ser una artista que no me debe dar miedo lo que digan los demás (aunque aún debo trabajar en ello), que el ser "yo" es algo excepcional y puede hacer explotar.
Artista que murió a muy temprana edad, porque sabemos que pudo darnos más música, que jamás será reemplazado sino que pasará algo mucho mejor, gracias a él, muchos artistas nuevos explotarán como él, por haber dado la inspiración.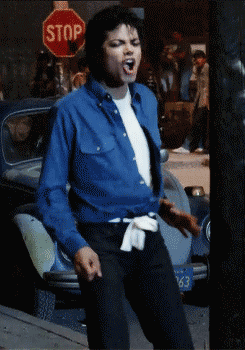 Fuente |Source

Menciones especiales, no puedo dejar de hacerlos, existen demasiados artistas increíbles en este mundo:
Special mentions, I can't stop doing them, there are too many incredible artists in this world:
🎼 Tobias Forge 🎼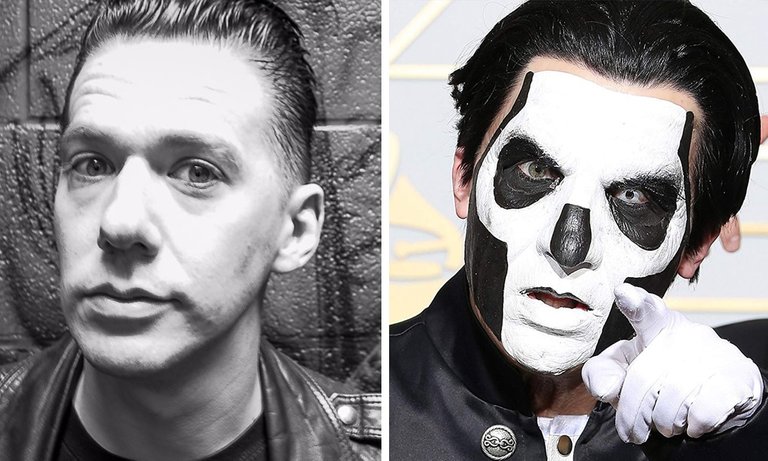 Este hombre es un caso super interesante, Tobias es el vocalista principal de la banda "Ghost", una banda temática donde él tiene que cumplir un rol y cantar interpretando un personaje completo que en este caso es un "Papa".
Tobias no es el mejor cantante del mundo, se podría decir a veces que no es muy bueno, pero a mi personalmente su voz me causa demasiada curiosidad, Ghost es una banda que tendrá su propio post porque de verdad que es muy interesante, pero hablando específicamente de Tobias, le agradezco a él mi curiosidad, porque él COMO ARTISTA, con su interpretación en escena, en sus videos y en las canciones que tiene con la banda ME ENGANCHÓ, me inspiró más a una puesta en escena.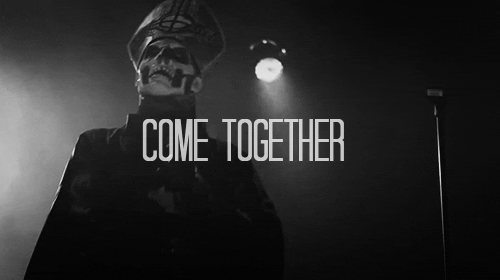 Fuente | Source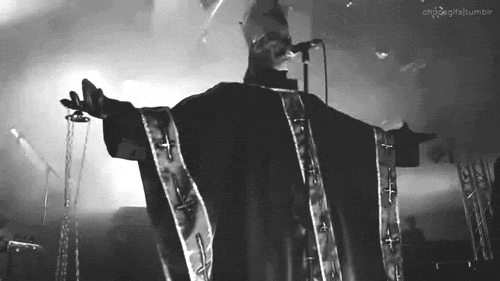 Fuente |Source

🎼 Jiyeon / Lisa / Richy Jackson 🎼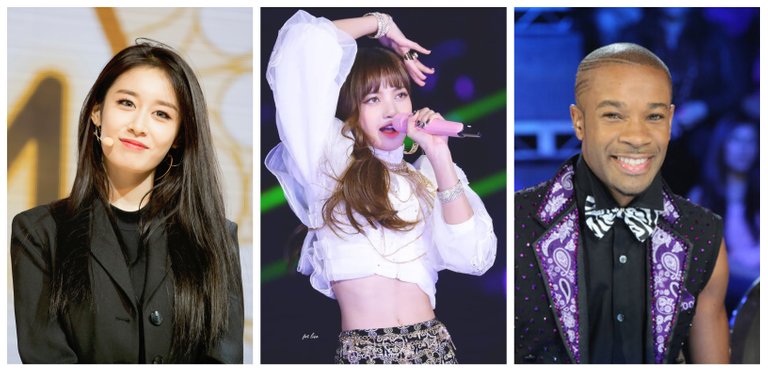 Collage hecho por mi con imagen 1 2 3
Se dirán ¿Qué? ¿Quiénes son? ¿Por qué coreanas junto a un tipo? Calma pueblo, calma.
Primero, los colocó juntos porque los 3 tienen algo en común: son bailarines. Segundo, hay artistas en todo el mundo, entonces aprovecho eso. Continuo…
You' re going to say What? Who are they? Why Koreans with a guy? Calm down, people, calm down.

First, he put them together because all three have one thing in common: they are dancers. Second, there are artists all over the world, so I take advantage of that. I continue...

Jiyeon, es una cantante y bailarina de un grupo llamado "T-ara", la consideran la bailarina principal del grupo y yo particularmente seguí a T-ara por muchos años, disfrutando cada una de sus coreografías. Podían llegar a ser demasiado sencillas, pero cuando venían las complicadas y largas Jiyeon era la que más destacaba, sin importar si ella se encontraba detrás de las demás (que antes eran 6) Jiyeon era la que me hacía no quitarle la mirada. También tuvo una canción solista cuya coreografía AME CON LOCURA, y espero algún día mostrarselos.
Fuente |Source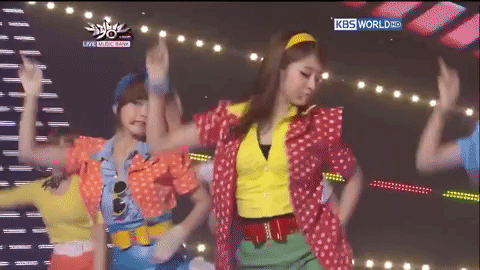 Fuente | Source

Richy Jackson, tuvo su respectivo post así que, no se preocupes, se los dejaré por acá, pero lo que puedo decir en este momento es que este artista ha logrado inspirarme y hacerme bailar con cada canción de Lady Gaga que salga, Y AÚN LO HACE el día 18 de septiembre salió una nueva canción de Lady Gaga y ya la coreografía es un BOOM.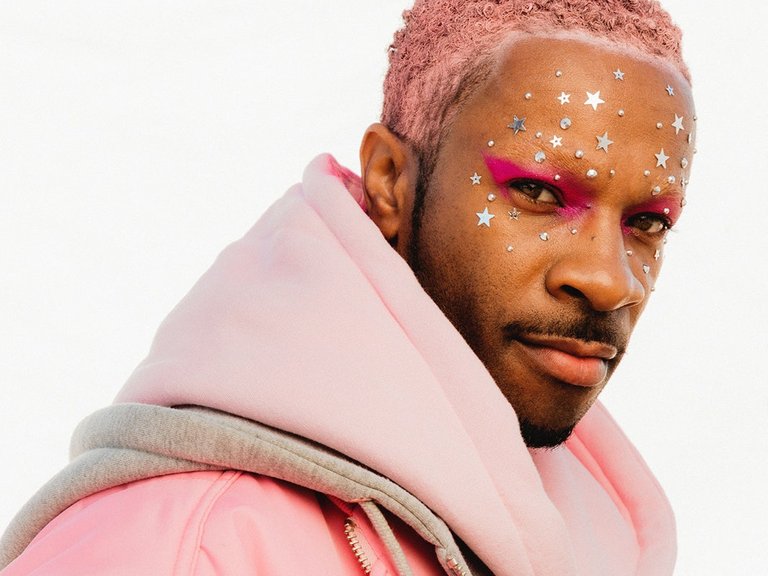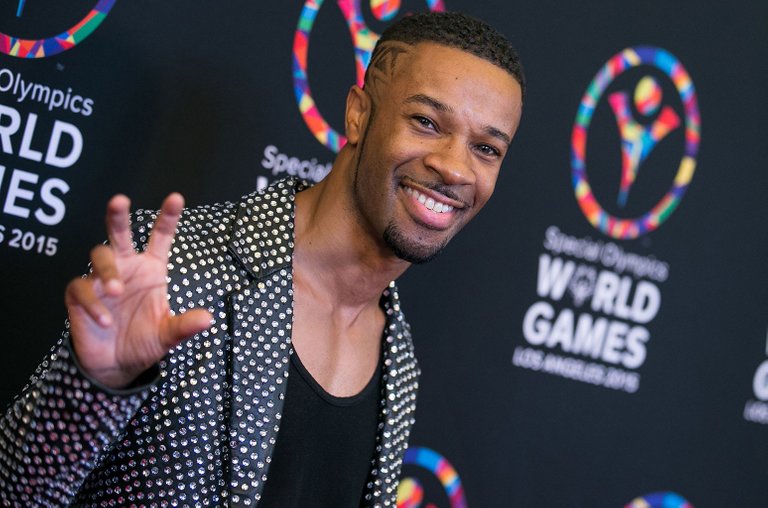 Lisa es una integrante del grupo BLACKPINK, esta muchacha es impresionante, he seguido demasiado su historia y me encanta cada cosa que veo y leo. Ella siempre quiso ser bailarina y ser una idol, se destaca gracias al grupo, no es la mejor voz en el grupo pero IGUAL canta muy bien pero en el baile no HAY NADIE COMO ELLA. Tanto así que actualmente ella es juez y ayudante para entrenar a las personas nuevas que también buscan la fama.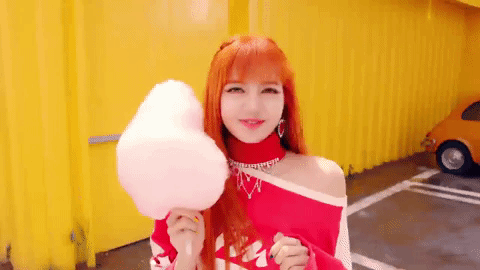 Fuente | Source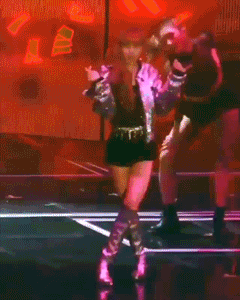 Fuente | Source

¡Y esto sería todo! Gracias de nuevo a @edwardstobia por motivarme a hacer este post y ahora YO ETIQUETARE a varios para que se unan a hacer este post: @ilazramusic @jesymarcano92 @arlettemsalase.
And that would be it! Thanks again to @edwardstobia for motivating me to make this post and now I will label several to join in making this post: @ilazramusic @jesymarcano92 @arlettemsalase.