Weekly News Update (December 2020 - Week 3)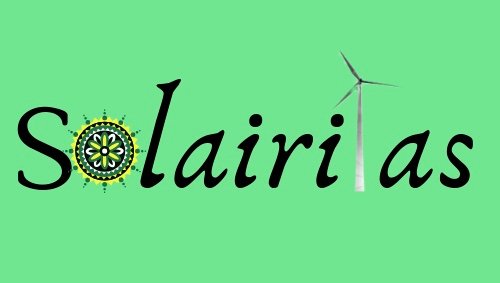 Hello ecovestors! It's time for another Solairitas Weekly News Update!
This week we didn't sell any more SOL. 🥺 Special thanks, though, to @j85063 who hooked us up with a whopping 5 HBD tip toward our savings! 🥳🤩
Solairibot continues to do its thing and now has 170.133 HP on its own and will be released for testing soon™️. For now, it will keep on trailing, but it's definitely growing faster now. Solairibot has always been meant to be a backup in case anyone took exception to it and started downvoting. However, as it continues to grow, it may be fun to add it as an additional bonus for people to call.
I welcome any who would like to trail The Project, as it benefits all our members and you get to keep all the curation rewards! There's a quick link down below.
We are still saving HBD for the purpose of submitting a funding proposal to the Hive DAO and are currently at 8.548/10 HBD. The intent is to request for approximately $15 a week for advertising on MSP Waves. Although, with the additional feedback of members and further consideration, I continue to grow much closer to abandoning this idea.
I'm still not sure if leasing HP is a winning proposition for us (honestly haven't looked into it yet), but I will look into it and see if it's a way to put those savings to good use one way or another.
We still have an ad running on giftgiver.site (@giftgiver) which delegates and offers a faucet to small HP accounts.

Our dCity is off to a pretty good start. We have already accrued more then three hundred SIM (about $.22 currently). For the time being, I will put all the SIM toward building our income, perhaps for the first month or two, but once we have a solid flow, I'll split half to sell and power up. 😁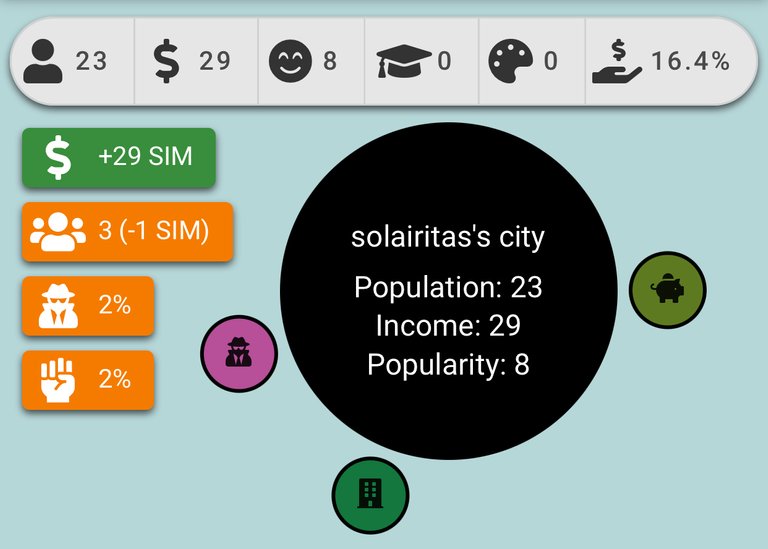 We already receive additional SIM from our BRO holdings, but I'm also looking into stacking some tan, both for the ability to call the bot as well as the SIM divies to help our city grow even faster. Additionally, I have decided to put some more of my contest winnings from Hivefest into the Project, but I haven't decided whether to direct the majority of it into our dCity or spread it around in other possible income streams.
As a first step, on the recommendation of one of our members (plus I know the guy who runs it), I bought the Project 15 LBI. As of yet I haven't seen any return, but it should help boost our LEO holdings over time.
VP continues to remain stable in the high nineties.
Current Status:
Richlist: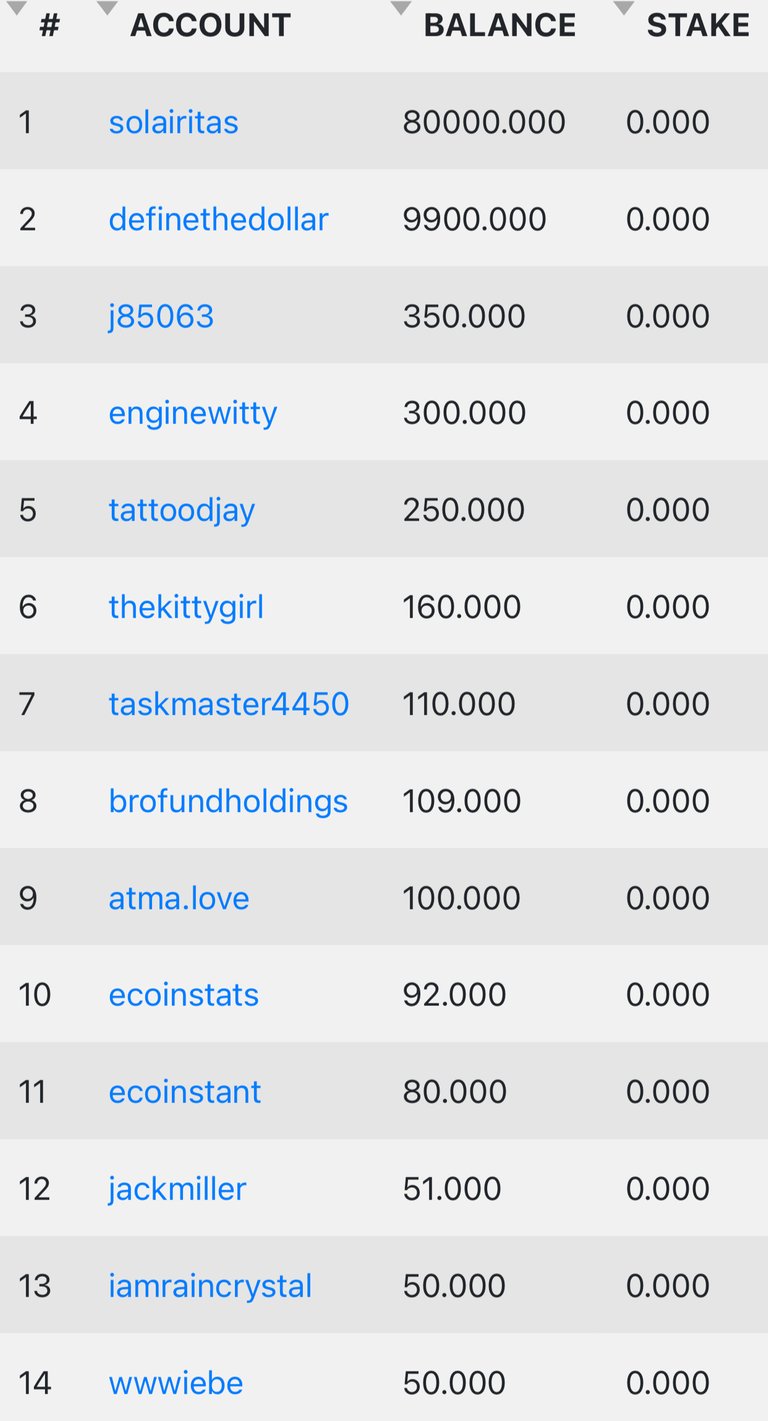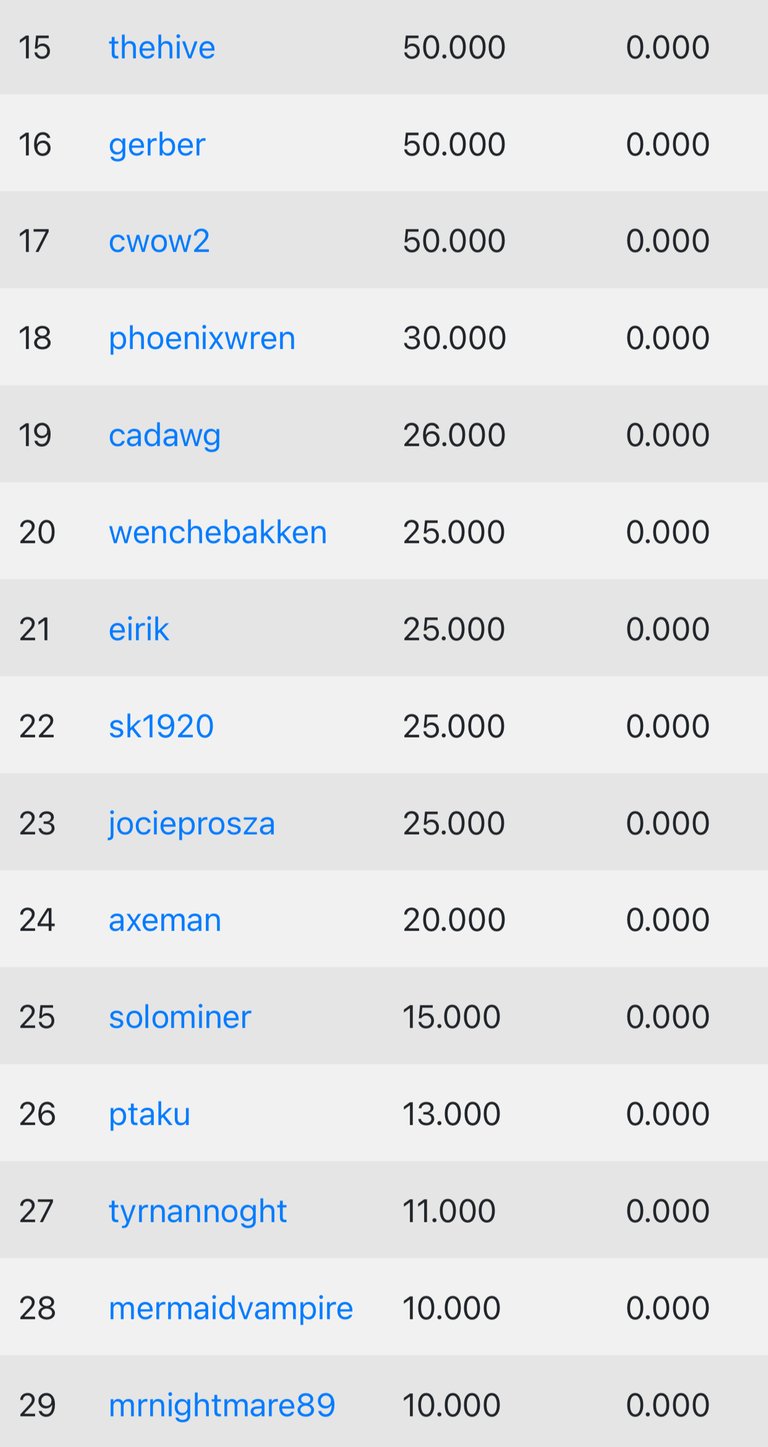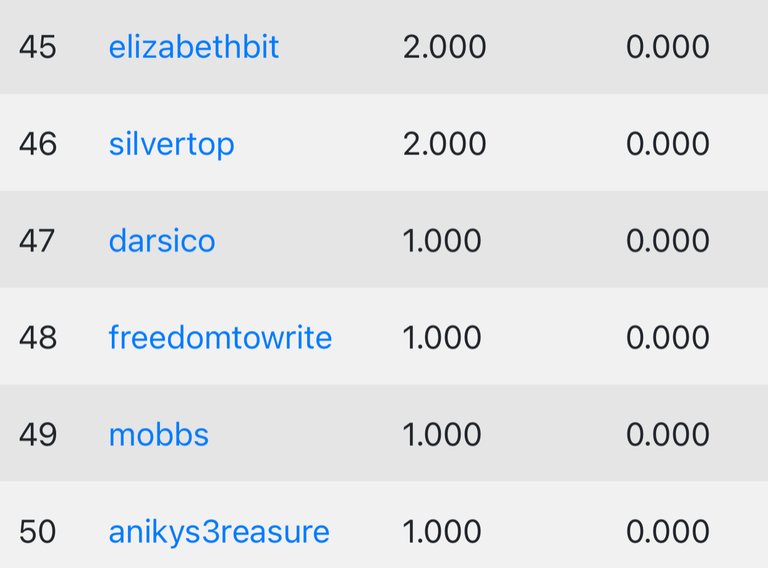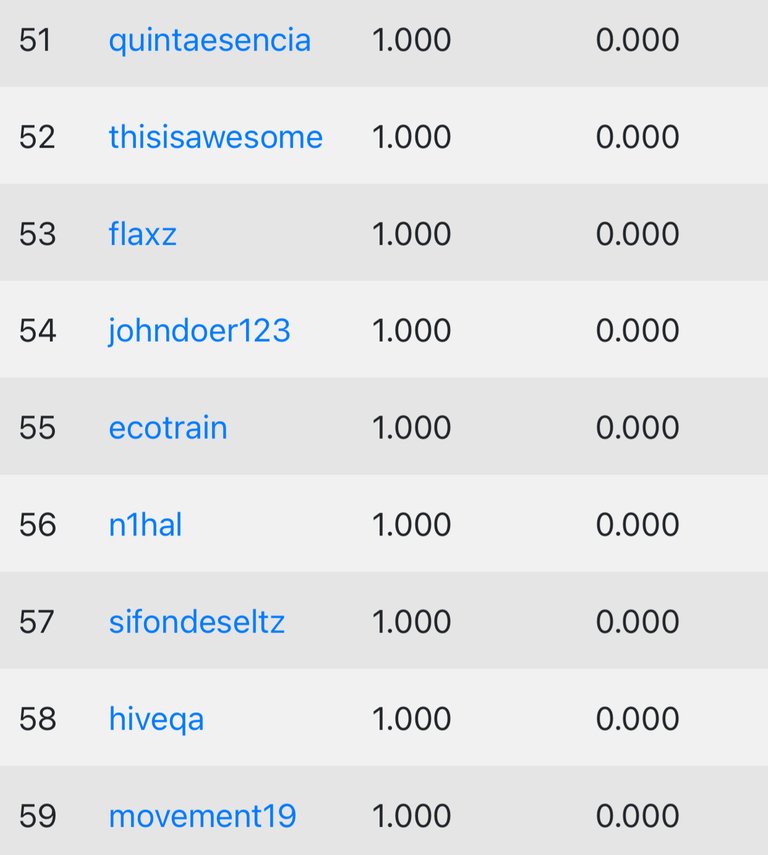 ---
HE Balances:



---
Weekly sales total: 0 SOL
Current HP: 3,302.212 + 4,696.391 (.077 HTU 100%)
Solairibot HP: 170.133 + 2,011.065 (.021 HTU 100%)
Number of token holders: 57
Number of tokens held: 2168 + 9900
Phase: 2/8
---
Buy SOL - HE
Buy SOL - LeoDex
Solairitas Trail
Twitter
Eco Zone Discord
Eco Zone Community

Sustainability Powered by Hive
---
---