Weekly News Update (December 2020 - Week 1)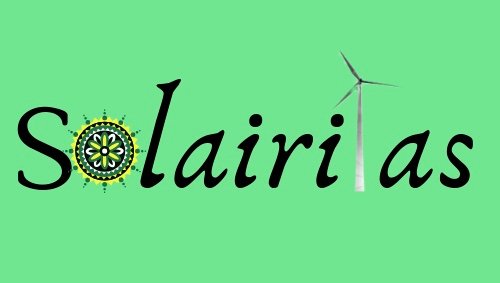 Hello everyone! It's time for another Solairitas Weekly News Update!
Not too much going on with the Project this week, but want to get back into the swing of posting on the regular. No SOL sold this week, and despite trying for a second time, was unable to convince any of the guys in The Man Cave to buy any. I did, however, realize that I had misunderstood ROI and so changed the White Paper accordingly... I had meant, rather, time to break even.
Solairibot continues to do its thing and I have increased my delegation to help it grow faster and provide more value to token holders. It now has 161.885 HP on its own and will be released for testing soon™️. For now, it will keep on trailing.
I still welcome any who would like to trail The Project, as it benefits all our members and you get to keep all the curation rewards! There's a quick link down below.
We continue to save HBD for the purpose of submitting a funding proposal to the Hive DAO and are currently at 3.386/10 HBD. The intent is to request for approximately $15 a week for advertising on MSP Waves. However, I do find myself more frequently considering just powering up those HIVE.
In the meantime, I have found another place to advertise and we have had an ad running on giftgiver.site (@giftgiver) which delegates and offers a faucet to small HP accounts.

Again, these ad campaigns are no additional cost to The Project whatsoever!!!! 😄
Our HE token balances continue to compound. I have also been considering starting a dCity for the project, but have yet to figure out how I could make it benefit token holders...perhaps SIM divies in proportion to token holdings? Sounds like a lot more programming ahead.
Either way, been trying to think of some more shorter term goals. The long term nature of the project and the rather large sum total of funds makes it relatively difficult to show significant progress in a timely way. 🤔
VP remains stable in the high nineties.
Current Status:
Richlist: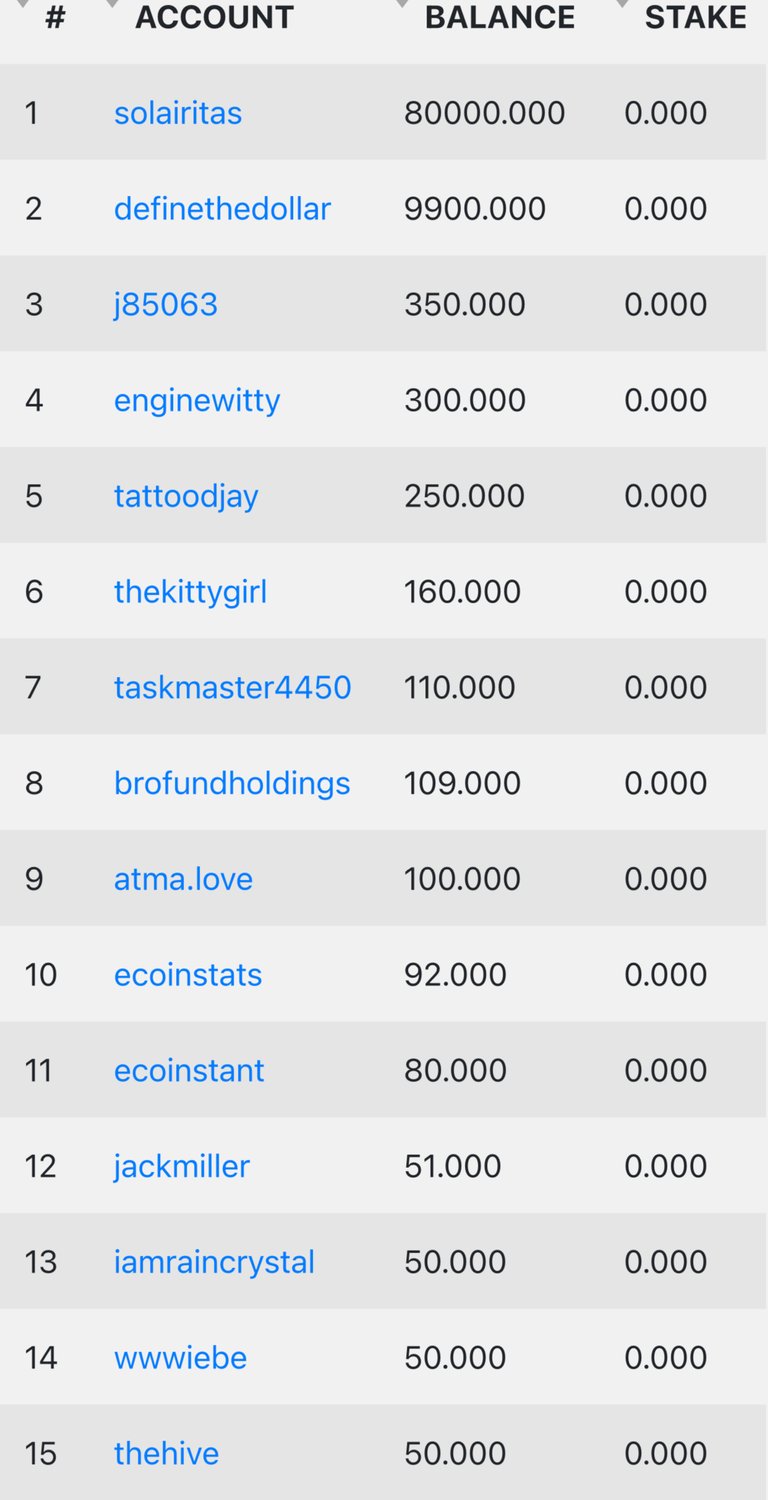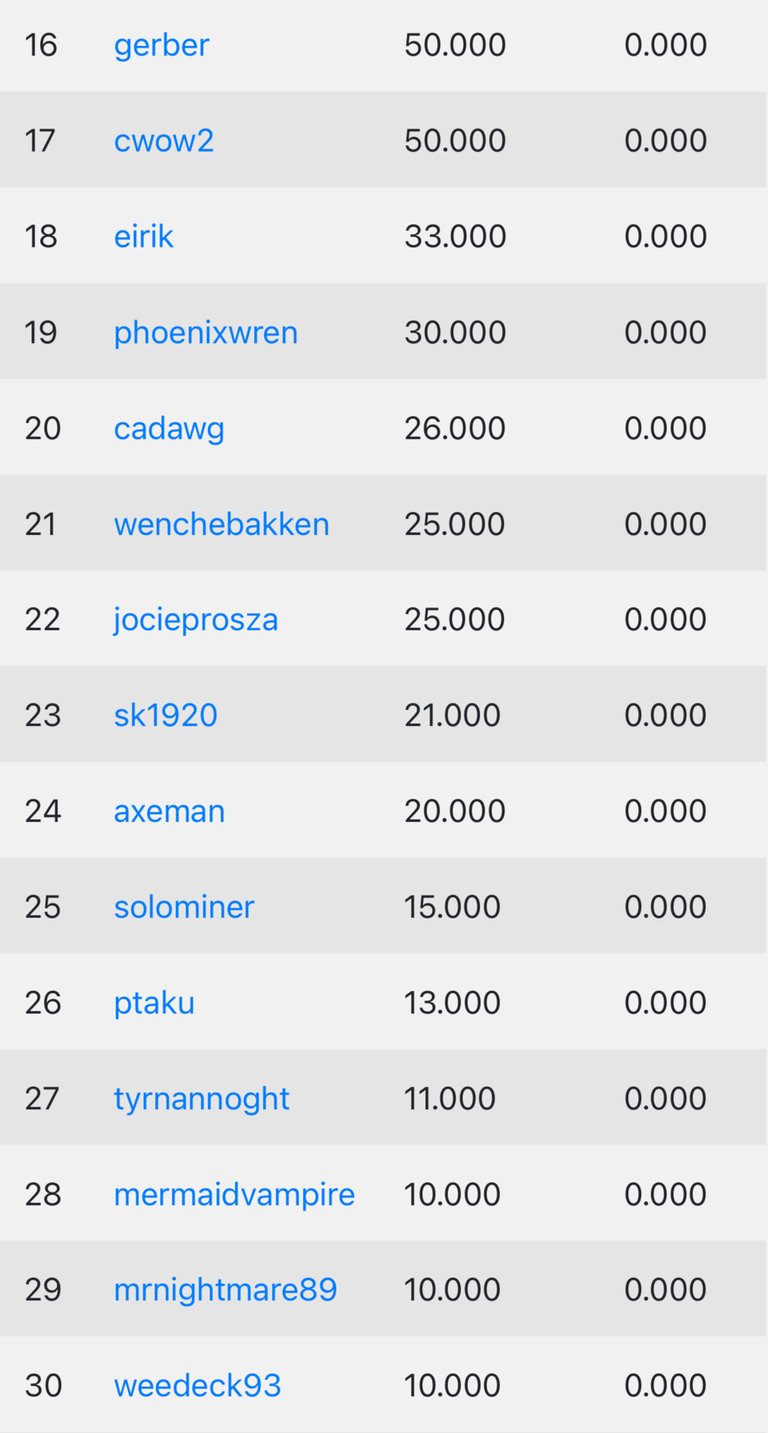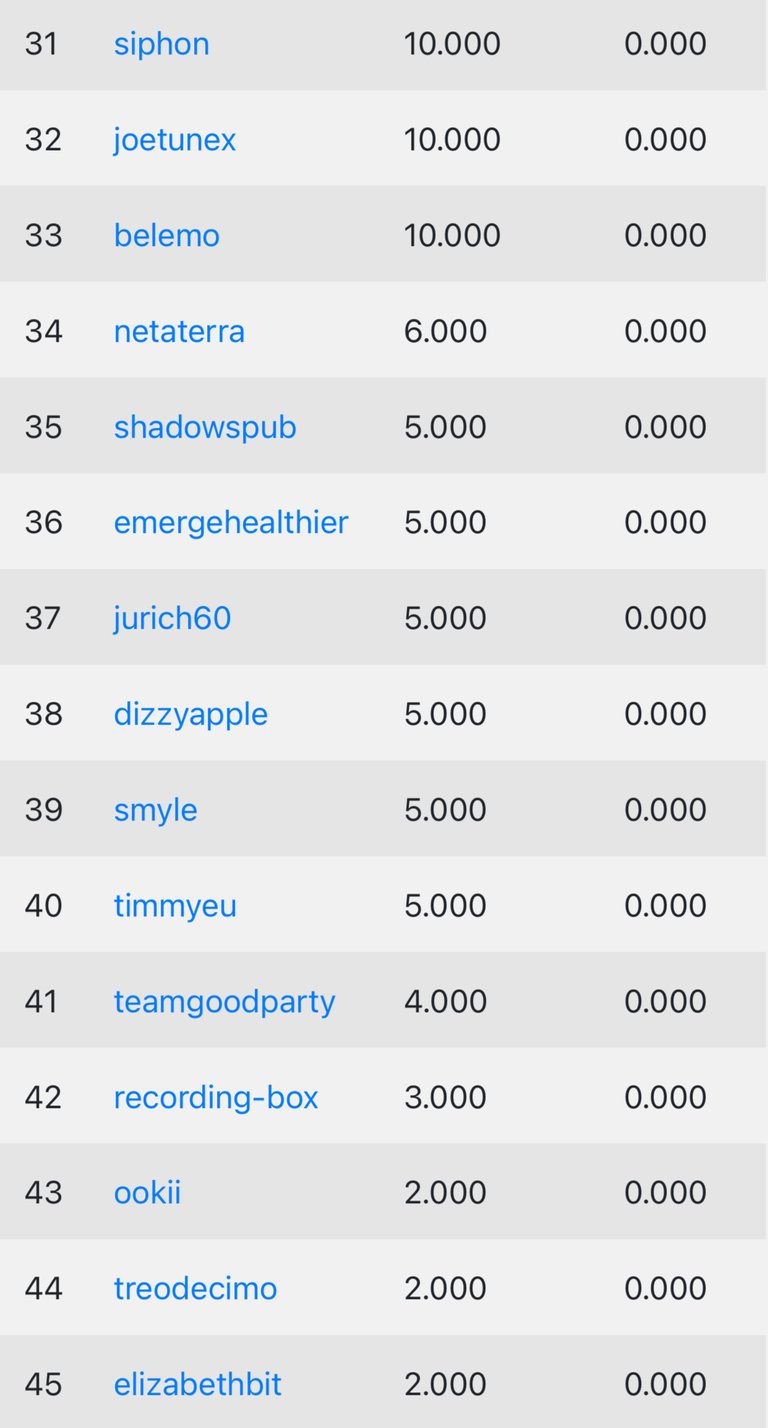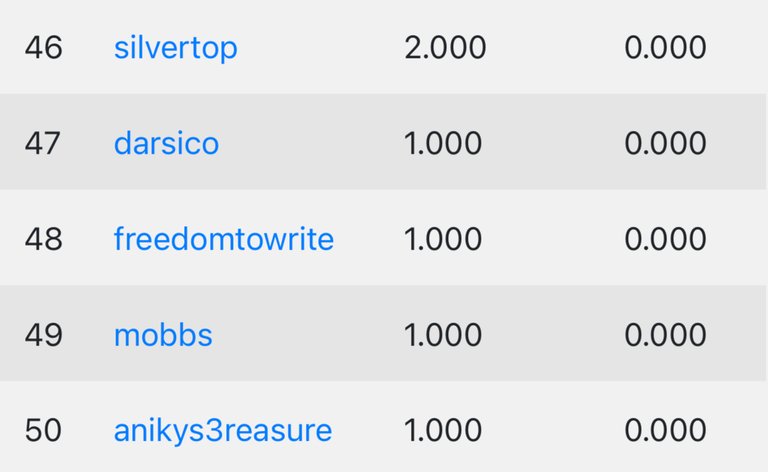 ---
HE Balances:




---
Weekly sales total: 0 SOL
Current HP: 3,257.824 + 4,689.998 (.080 HTU 100%)
Solairibot HP: 161.885 + 2,008.330 (.022 HTU 100%)
Number of token holders: 57
Number of tokens held: 2166 + 9900
Phase: 2/8
---
Buy SOL - HE
Buy SOL - LeoDex
Solairitas Trail
Twitter
Eco Zone Discord
Eco Zone Community

Sustainability Powered by Hive
---
---