Weekly News Update (August 2020 - Week 3)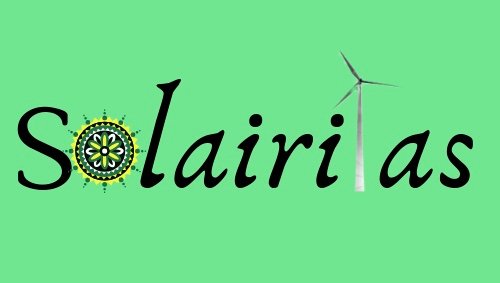 Woot! It's time for another Solairitas Weekly News Update!
This week saw a lot happening for the Project! Twice we rivaled bigger projects like Neoxian and CTP in both market cap and volume!!!
First time:

And second time:

We sold 196 SOL! 🏆🥳🎉 Shout out to @j85063 grabbing 95 more (and another 5 from a member we lost) and welcome to our newest members: @movement19 (the host of PostUp) who tipped the Project .99 and I figured that was good enough to count as a buy and @atma.love who picked up 100 AND delegated 1000 HP! Crazy awesome!!! 💪
@cwow2 has been trailing us, but our VP does sit idle for some of the time...so we need even more members!!! 😁
I welcome any who would like to trail The Project, as it benefits all our members and you get to keep all the curation rewards! Between @solairibot and @cwow2, we should be able to get some good data regarding APR on the trail soon.
Solairibot continues growing and now has 100.693 HP. I have set @solairibot as a 5% beneficiary on this post, as I intend to do going forward, and it will be released into the wild for testing soon™️, but for now it continues to trail.
I also increased my delegation to the bot and am considering adding a bit more. I'd really like its 50% vote to ping a notification. Goals...
We are still saving HBD for the purpose of submitting a funding proposal to the Hive DAO and are currently at 2.399/10 HBD. The intent is to request for approximately $15 a week for advertising on MSP Waves. I recognize that the DAO has a great deal of drama surrounding it and it primarily dominated by whale votes...may just be a waste of time and money.
What do you think?!?!
We continue to stake several new tokens including STEM, CTP, BUILD, and BILPCOIN for the benefit of our members. We are also now stacking SPT, so if you play Splinterlands, don't forget to use the tag!
The third powerdown of SPORTS came through and has been staked to the Project. That means The Project now officially has over a million SPORTS coming in at 149 on the richlist! As of yet no motion has been made regarding NEOXAG.
Voting power continues to be stable in the high nineties, so the rough tiers will remain as they are. However, the intention is still to raise the lowest tier (25% vote) from 10 SOL to 25.
There is a new post promotion show taking the place of PYPT. It's called PostUp and I will be on Thursday on MSP Waves (PAL server on Discord) to promote The Project and try to drum up some sales for free. 😁 You should join us, you might get some nice upvotes too.
Current Status:
Richlist: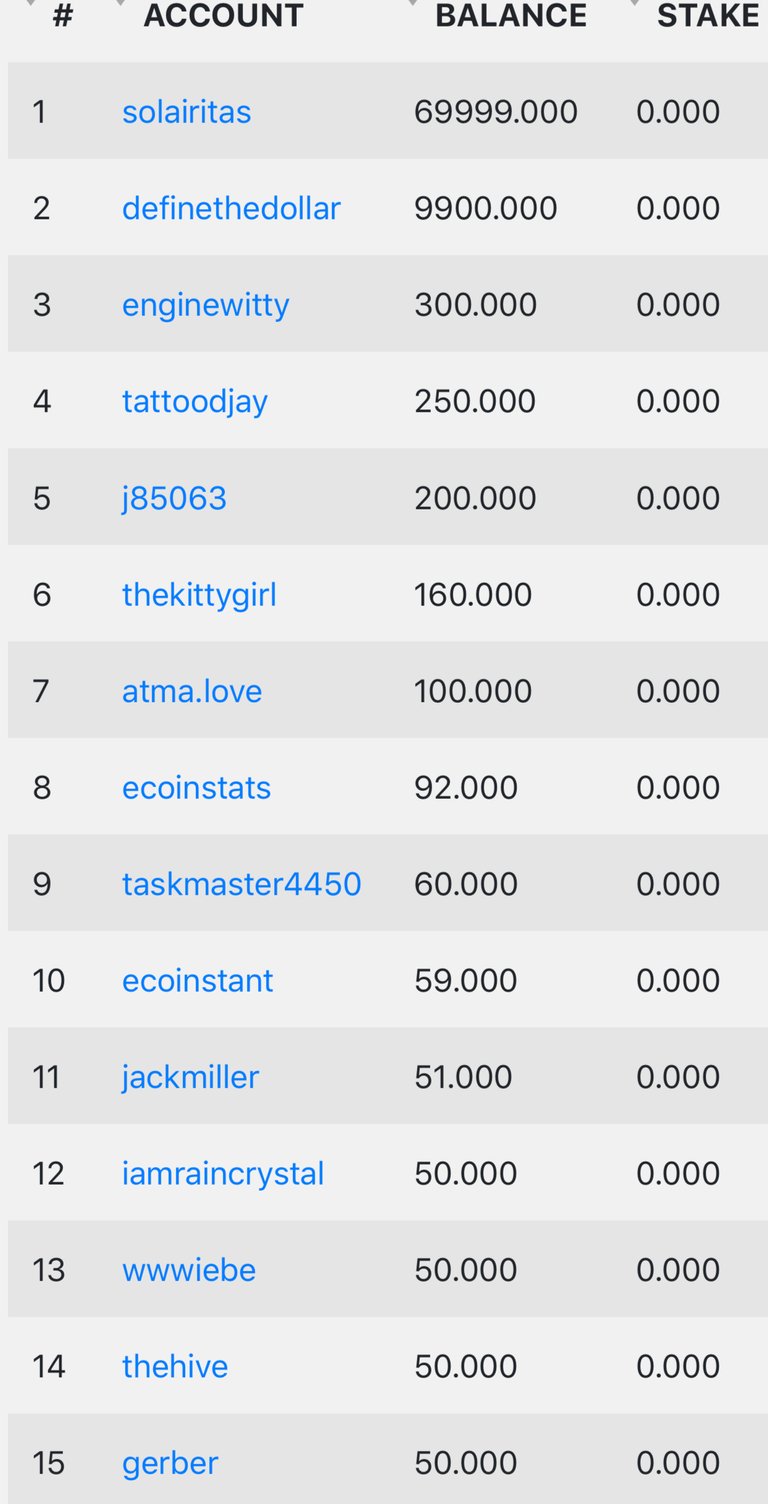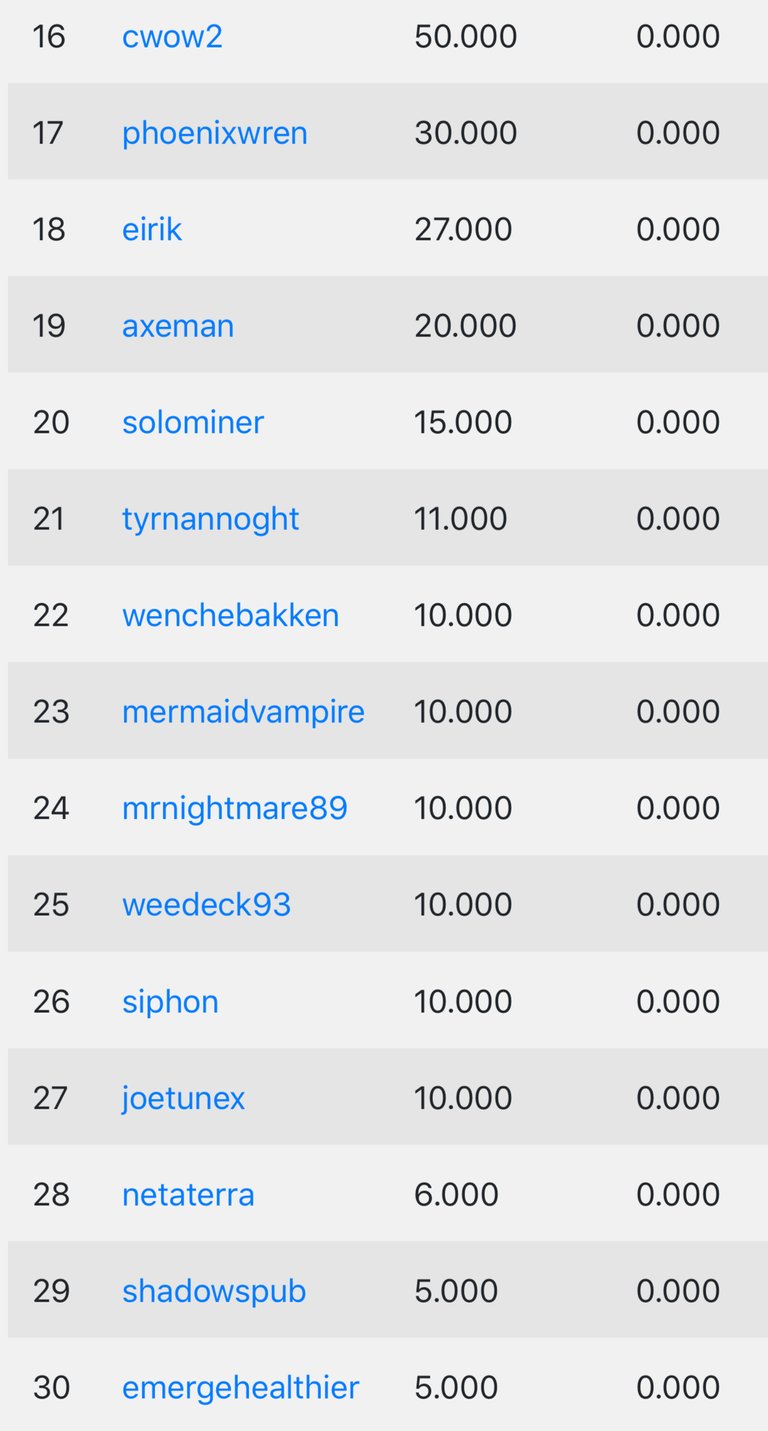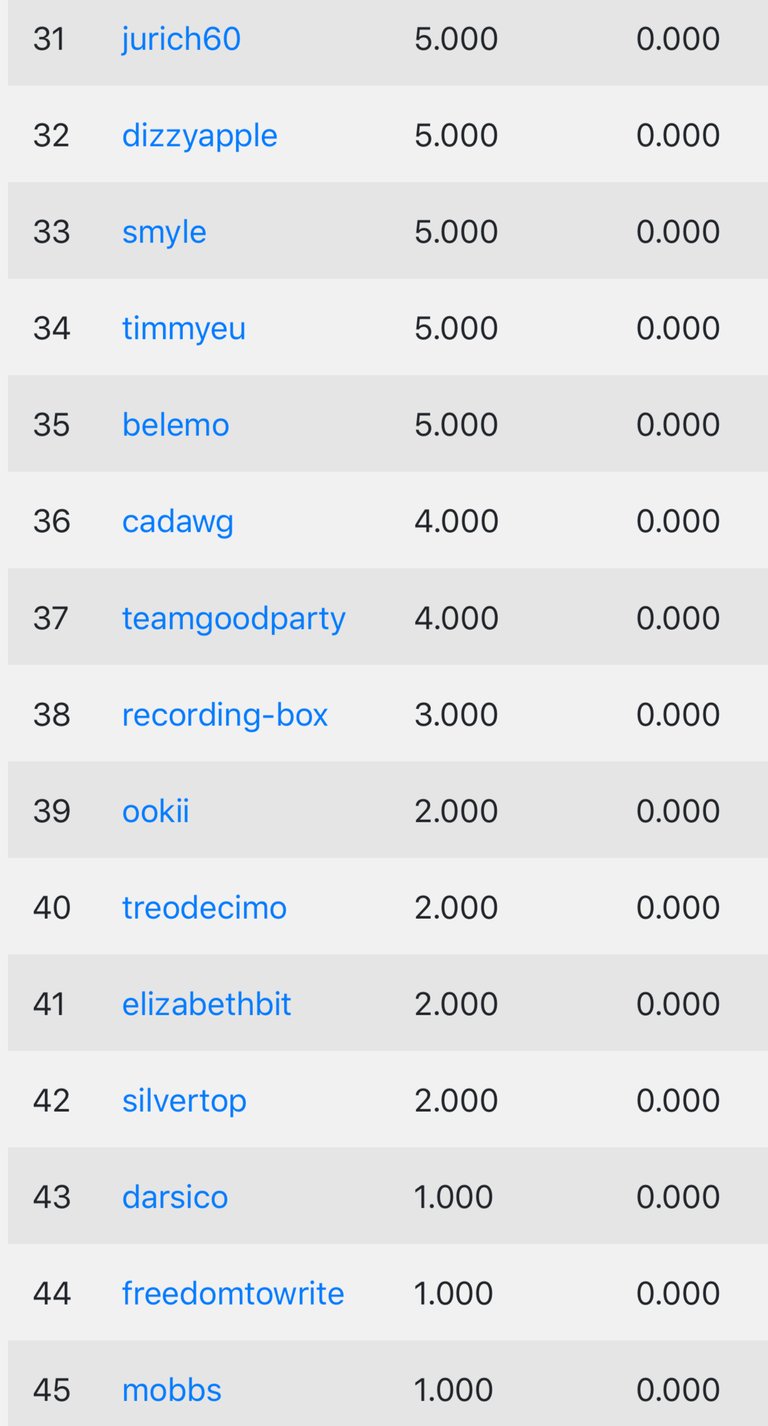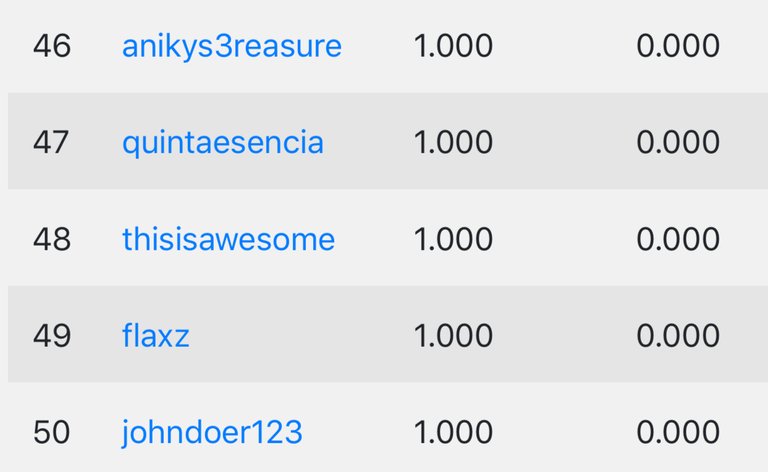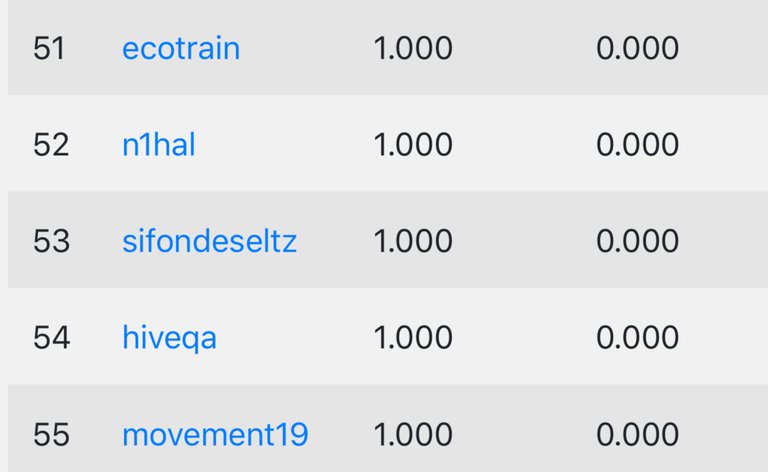 ---
HE Balances: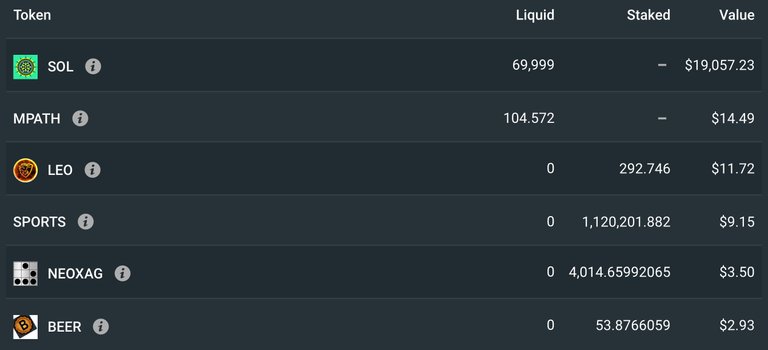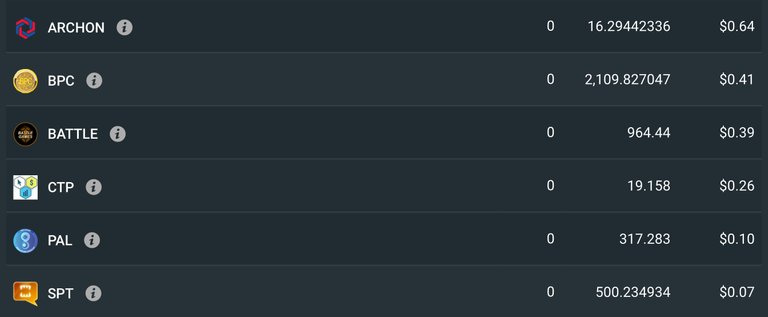 Incoming delegation of NEOXAG: 6,000
---
Weekly sales total: 196 SOL
Current HP: 2,450.067 + 4,641.491 (.139 HTU 100%)
Solairibot HP: 100.693 + 1,500.570 (.031 HTU 100%)
Number of token holders: 54
Number of tokens held: 1729 + 9900
Phase: 2/8
---
Buy SOL
Solairitas Trail
Eco Zone Discord
Twitter
Eco Zone

Sustainability Powered by Hive
---
---