ADDAX Game Round 3 Update - Day 1 of 28
The Dutch Auction was held yesterday and there have been some further sales today, so it's time for our first snapshot of ADDAX Round 3.

Here are the basic figures:
Capital Fund: 447 STEEM
Final Fund: 447 STEEM
Profit: +0 STEEM
Profit %: 00.0%
TULIP Tokens: 7,010
Current ABV: 6.37 STEEM cents
Buybacks: 0.00 STEEM
Buyback %: 0.0 %
Tokens Bought: 0
It is perhaps not surprising that the starting fund is so low compared to previous games. With just 447 STEEM, those players taking part should see healthy profits. It is only the first day so as the Steem-Hive-SteemEngine situation develops we may see more players.
Note that the average value is 6.37 STEEM cents even though we haven't broken through the 10-cent level. As I said in the first post, this particular distribution has this useful property that the average price as a percentage slowly increases with price.
Now that I know how much money I have to play with, am transferring the steemCITY from TULIP to ADDAX. The trendo token continues to be another modest source of income, but most tokens seem to be taking a panic-hit so am being cautious here.
More info tomorrow.
Thanks for playing the ADDAX Game!

---
Disclaimer. We are not responsible for your actions. We are not responsible for the functioning of third party software. If the game needs to terminate early for any technical reason (HF21 springs to mind) then liquid funds will be distributed at the earliest possible opportunity on a pro rata basis or the game paused and restarted. Do not play with funds you cannot afford to lose.
---
---
Building Steem's Fintech

[BUY MAXUV] - [READ MAXUV]

[BUY MAPR] - [READ MAP REWARDER]

[BUY MAPXV] - [READ MAPXV]

Plus Some Serious Funtech

ONECENT: The First Strategic Token Investment Game (STIG)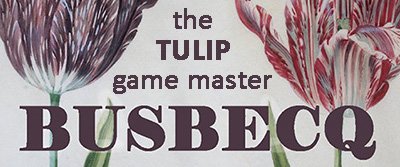 ---
---