Vinnytsia oblast, like whole Podillya, is extremely picturesque. On such trips, I almost never get behind the wheel, because my main mission is to look around. To suck in the surrounding beauty, delightfully opening my eyes (and mouth), and time after time to tear my husband Nick from watching the road by shouting "Get up here!"
---
Вінниччина, як і все Поділля, надзвичайно мальовнича. У таких поїздках я майже ніколи не сідаю за кермо, бо головна моя місія - це дивитись навколо. Всотувати навколишню красу, захоплено роззявляючи рота, і раз попри раз відривати чоловіка від пильнування дороги криками "Отут стань!" До речі, кажуть, що саме так виникла назва середньовічної наскельної фортеці Тустань у Львівській області...
Але повернемось на Поділля.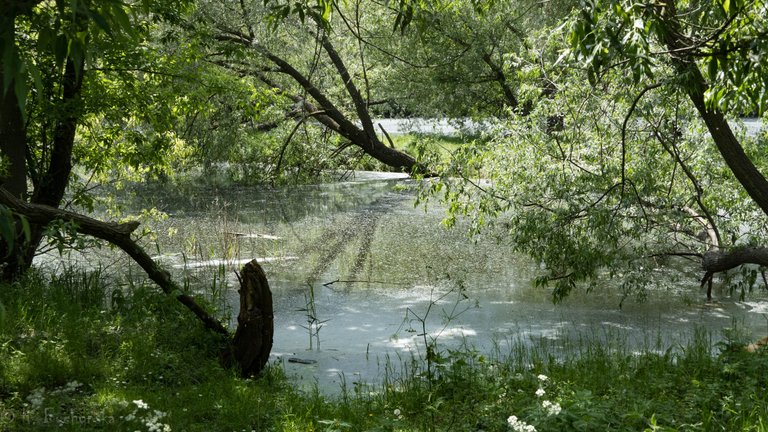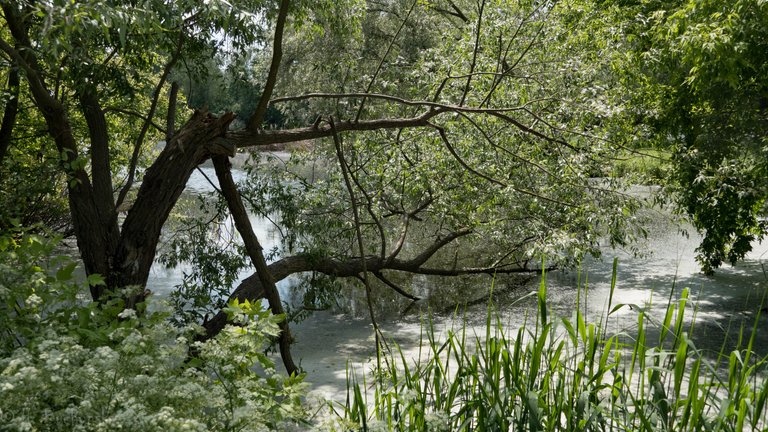 We drove through a small village with neat surroundings, a small shop, and friendly people. Suddenly I saw white lake from the car. Its surface was covered with white down as if sudden snow had fallen in the middle of summer.
The lake was still and quiet, like a mirror, and this added even more associations with the ice covered with new snow.
---
Ми проїжджали через невеличке село з охайними обійстями, невеличкою крамницею і привітними людьми. Раптом з вікна я побачила біле озеро. Його поверхня була вкрита білим пухом, наче несподіваний сніг випав посеред літа.
Озеро було спокійне і тихе, наче дзеркало, і це ще більше додавало асоціацій з кригою, вкритою свіжим снігом.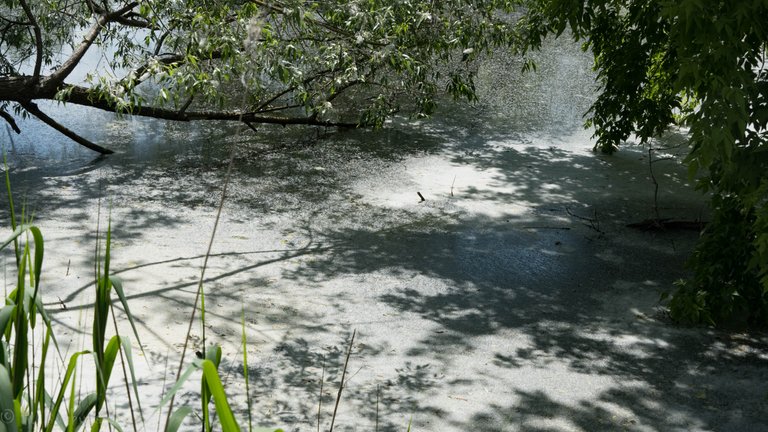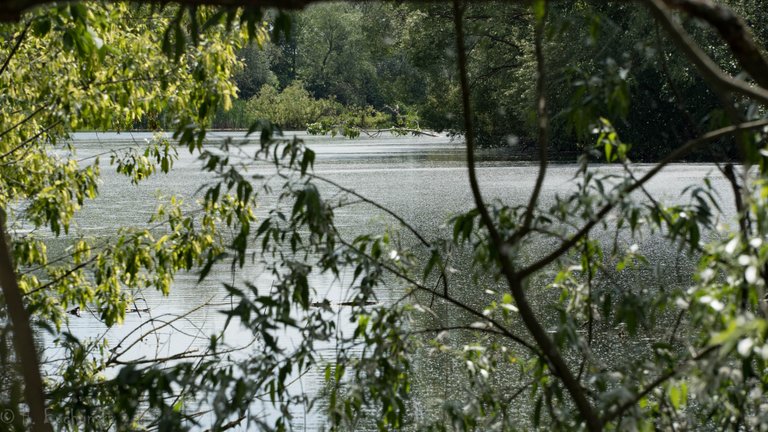 In the air above the surface, like big snowflakes picked up by a blizzard, poplar fluff was circling. The lake was surrounded by willows and poplars on all sides, all as in the classic Ukrainian literature. It seemed as if these fluffy snowflakes were being lifted into the air by a lake fairy. You should quietly approach as close as possible to the edge of the water and look at the surface of the water through the branches and tall grass, there, at the other end of the lake. She is about to appear, and I will hear sounds of a waltz, that is accompanying this dance.
---
А над поверхнею у повітрі, наче великі лапаті сніжинки, підхоплені завірюхою, кружляв тополиний пух. Озеро з усіх боків було оточено вербами і тополями, все як у класиці. Здавалось, ніби ці пухнасті сніжинки підіймає в повітря озерна фея. Варто тихенько підійти якомога ближче до берега і крізь гілля і високу траву придивитись до поверхні води там, на іншому кінці озера. Вона ось-ось з'явиться, і я почую ноти вальсу, під який все крутиться.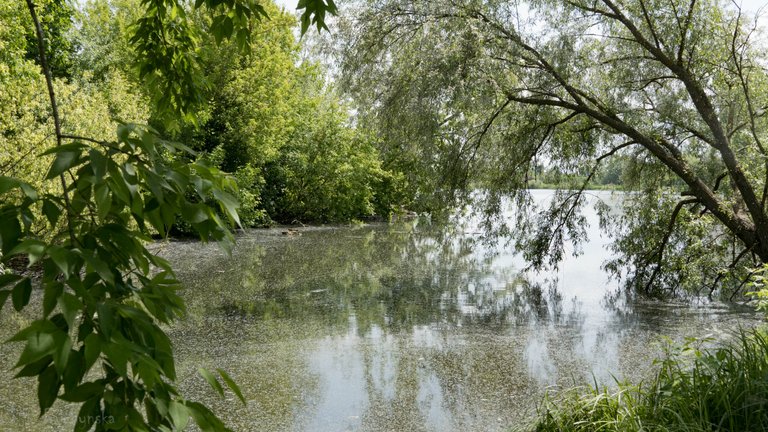 I tried to catch the flying poplar down in the frame, but I wanted to scratch my nose or sneeze all the time. Yet 10 years ago, I believed that poplar down is the cause of allergies. Once we argued with colleagues on this topic, and I read that down is only a mechanical irritant, not an allergen.
---
Я намагалася піймати в кадр летючий тополиний пух, але весь час хотілося почухати ніс або чхнути. Ще 10 років тому я вважала, що тополиний пух є причиною алергії. Якось ми посперечалися з колегами на цю тему, і я прочитала, що пух є лише механічним подразником, а зовсім не алергеном.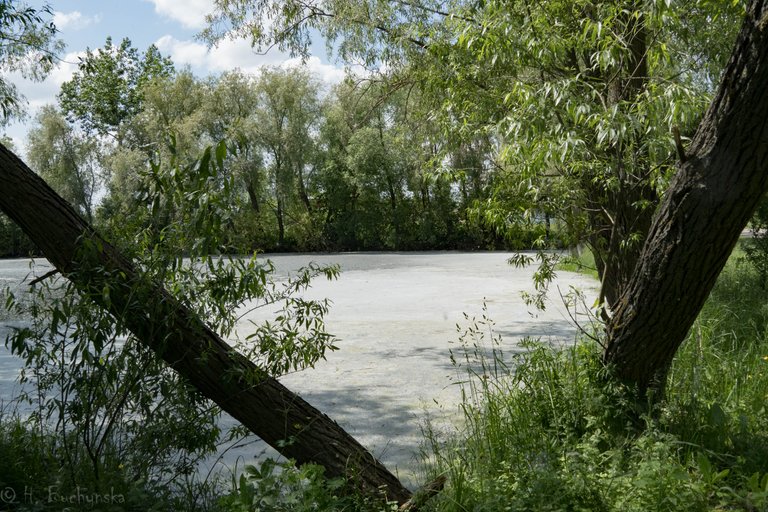 On vacation, even short, for 1 day, I try to turn off my sensor, which cares about everything and tries to control everything. Instead, I release the inner child. It is I who does not restrain emotions and accepts everything that life gives.
Here, look what was hiding in the grass. These are cute and fluffy mushrooms.
---
На відпочинку, навіть короткому, на 1 день, я намагаюсь перш за все відключити в собі отой датчик, який всім переймається і намагається все контролювати. Натомість випускаю внутрішню дитину. Це я, яка не стримує емоцій і приймає все, що дає життя.
Ось, подивіться, що ховалося в траві. Такі ось милі і пухнасті грибочки.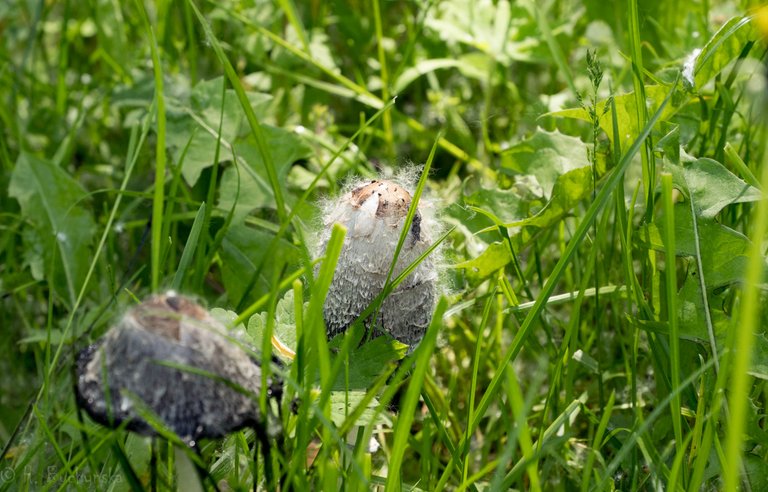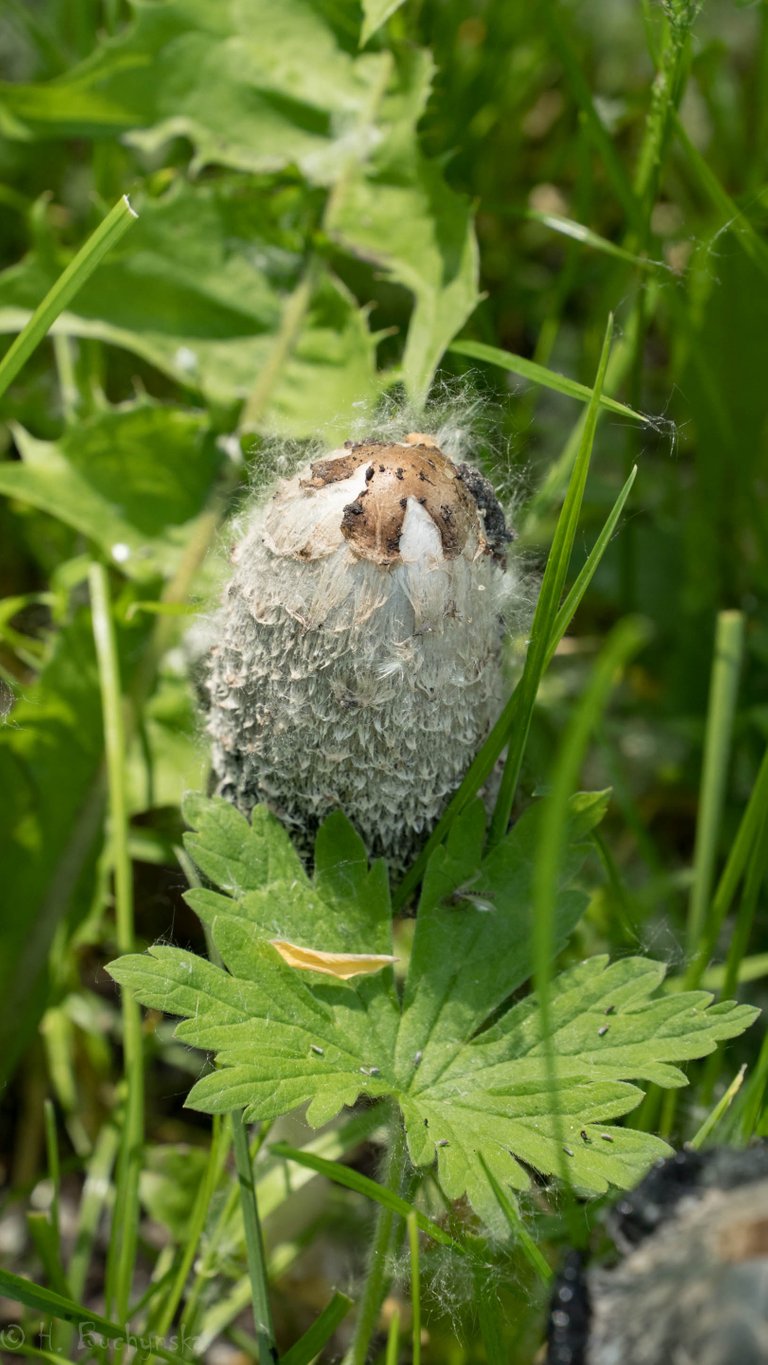 Nick was wondering where I disappeared to, and I said farewell to these poplars, willows, and lake, and set off again on our journey. There was a lot of interesting things ahead waiting for us.
---
Чоловік почав уже хвилюватись, куди я поділась, так що довелось попрощатись із цими вербами, тополями і озером, і їхати далі. Попереду нас чекало багато цікавого.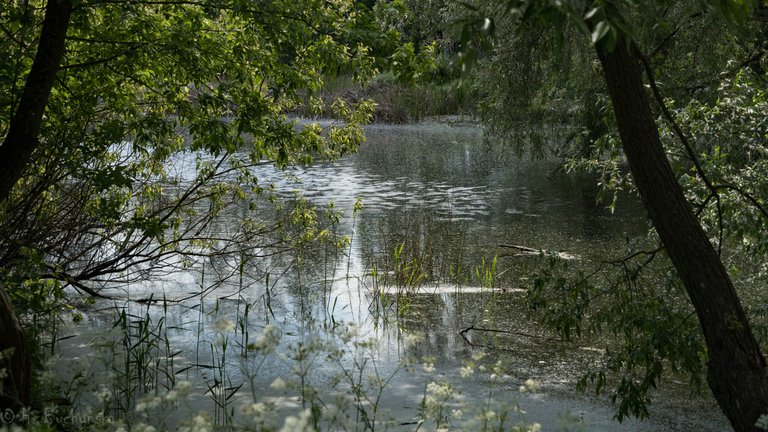 Captured with Sony A6400 and 18-135 kit lens. All photos used in my posts are taken and owned by myself. If you wish to use any of my images please contact me @zirochka.

Thank you for your time and attention. I hope you enjoyed my story. Take care and have a great day!


Cheers,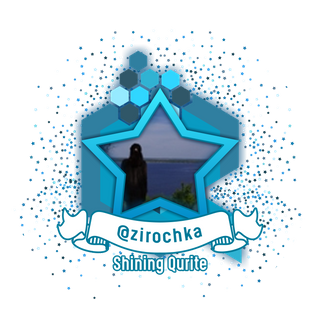 Qurator is now on HIVE!

---