I was checking my balance in the tip bot and I was amazed to see I have 56$ worth of tokens in the tip bot. Since the day neoxiancity moved to element I didn't use my tip bot tokens. Before we used to tip in the city and that was really fun. Wish we could have all these bots on an element as well. Anyways I wanted to see why I have 56$ worth of tokens in my balance as I only deposit hbd or hive. But it's been ages since I deposited any token.
---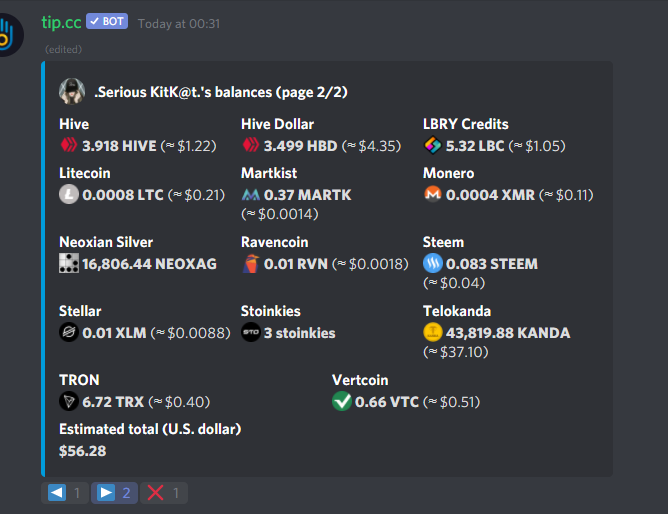 ---
Telokanda
I have 37$ worth of Telokanda in my tip bot balance. I don't know where I got such a huge amount of these tokens. Was there a Telokanda airdrop and I participated and I don't know? Or it was for all the tip bot users? I don't know what is the truth. All I know I have almost 44k Telokanda token. Days ago it was just 17$ and today it is almost doubled. I wanted to check where I can trade them so I searched Telokanda on Hive-engine and yes this token is listed on Hive-engine where you can trade easily. Free money can never be bad it is always yummy. I am not sure what this token is all about and I never heard about it.
Market Depth (KANDA)
---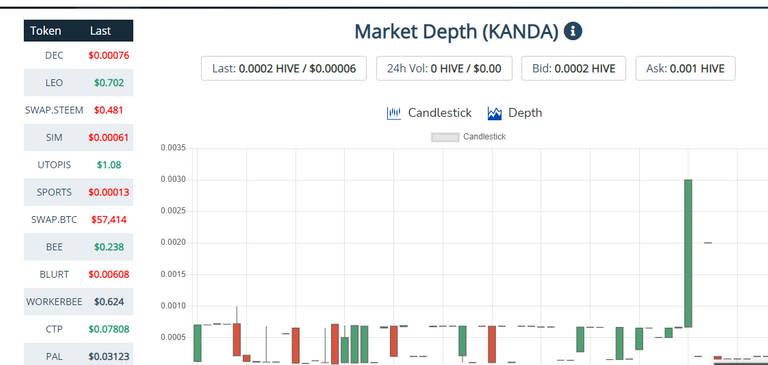 ---
Just for testing purpose, I withdrew 300 telokanda and when I received them successfully on the hive-engine then I withdrew all the telokanda tokens.
I dmed bot $withdraw telokanda. Bot asked me about the destination where I want to receive I typed my name xawi then the bot asked me about the memo which I typed none and then bot asked me about the amount. I typed all and yooo I received all the telokanda token in my hive-engine wallet just in a minute.
I placed a sell order at 0.5 :P XD which is never going to get filled but who knows XD. I wanted to get more information about this token so I googled telokanda, I got their Twitter, handle where I read this description.
Telokanda is a network of blockchain users leveraging on blockchain technology to create a robust system to discover market liquidity and utility for $KANDA
They also gave a website that is not functional so there is that.
https://twitter.com/telokanda?lang=en
if anyone wants to research I guess I am not interested anymore.
Posted via neoxian.city | The City of Neoxian