Heya splinterfam's,
After quite a hectic day I am still writing this post it means the addiction is real. To be fair I have 0 energy at the moment but yet trying to complete my all daily tasks. I just completed my all quests and while completing my quest I realised I yet to post about this week splinterland's challenge.
Although the Challenge theme is again bitting off my deck as I only have level 5 Silver Shield warrior. Carrie commented on my post and she told me that she checks my collection and then decides the challenge theme😂 I am not sure if that's real but I trust you Carrie so I am going with your statement😝. Yes, It was a bit hard for me to use level 5 Silver Shield warrior against maxed cards. But in here while battling for the quest I got kaisergunzz as an opponent. I always defeated that account so I was a bit sure i will do it again. I decided to use Silver Shield warrior and luckily rule was the Super sneak :P XD
---
Silvershield Warrior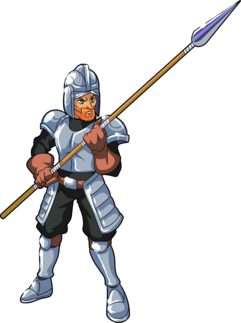 Name: Silvershield Warrior
Edition: Alpha
Rarity: Common
element: Life
Currently, Alpha edition is trading at 0.12$/BCX
I never Used this card in my games but to be honest that card can be best in the little league reverse speed rule. I need to upgrade this card but there are so many things to upgrade I am just confused. I wander here and there on the burning lands of the splinterlands like a lost idiot😂. Carrie, I don't know what is the next week challenge but if i can do this challenge I can accept all the challenges 😜 .

MY Battle 🏆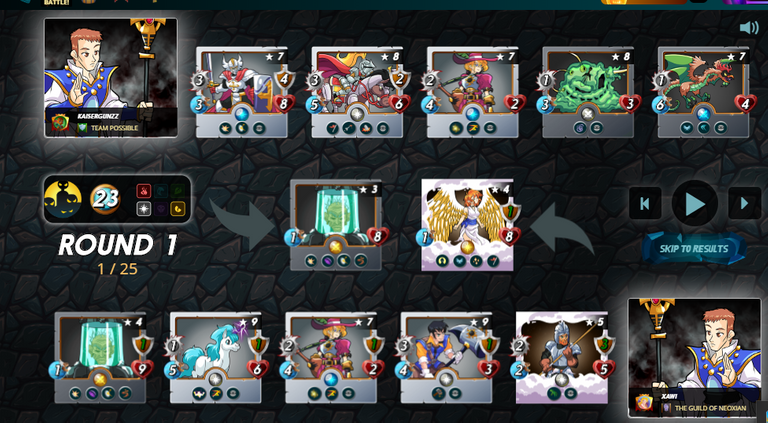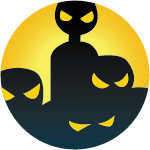 One ans only rule Super sneak along with 23 mana cap*
---
Active Splinters: Fire, Life and dragon
Since I wanted to win a battle using Silvershirld warrior so I decided to go with life deck.
Team selection
Summoner: Tyrus Paladium
Angel of Light: As a defender :P XD
Silvershield Warrior: Like its Lore says they are the first line of defense for Khmyeria
ArmorSmith: To repair armours.
SilvershieldBard: To cleanse and swiftness
Baby Unicorn: For strength and swiftness
Lord Arainthus: to counter sneak melee
---

---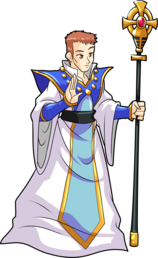 Tyrus Paladium
As I mentioned up there I wanted to get one win with silver shield warrior, in order to achieve my purpose I needed to go with Life deck. I could have used fire deck instead as fire deck is also best in the super sneak. Tyrus palladium is mainly known as the defender of the borders. The good thing is my opponent used the same deck so I had a little advantage over my opponent.



---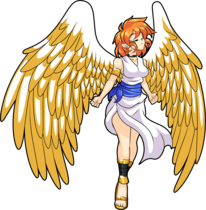 Angel of Light
I used Angel of Light in the first place. Angel of Light is the best tank heal along with inspiring ability. In addition to that, it has to resurrect ability. I knew that the rule is super sneak so it was obvious all melee monster is going to hit the monster in the last position. My strategy did really well.


---

---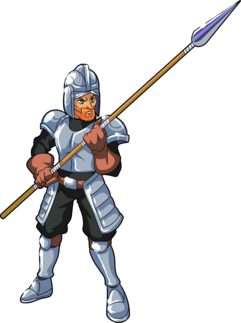 Silver shield warrior
I used a silver shield in second place. Well, no specific reason why did I use it in second place. No matter in which place I am using it It had to work as a sneak and its reachability was useless in the super sneak rule.


---

---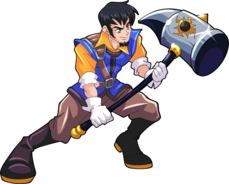 Armorsmith
I used this Armorsmith in third place. Armorsmith can be best in melee mayhem because it has fast speed along with decent melee attack. Also, it repairs armour of that monster which gets more damage. So Armorsmith is the best 2 mana promo addition to the splinterlands team.
---

---
Silvershield Bard
I used the Silvershield Bard in fourth place. This stylo girl pretty look-alike Carrie😂. Sweet and cute😜 . Anyways Silvershield bard is the best in two abilities. She has the ability to cleanse all the bad energy from the monster in the first place. Also because of its swiftness, it increases the speed of all the friendly monsters.


---

---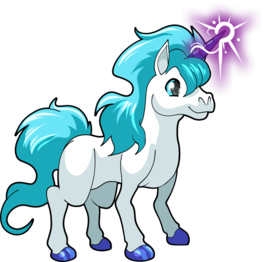 Baby Unicorn I used this cutie pie in the fifth place. I don't know but I really love this little baby of Unicorn :P This cute baby strengthen the all friendly team members and also inspires them with its inspiring ability😘 .


---

---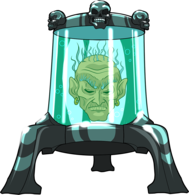 Lord Arianthus
I used Lord Arianthus in the last position. I wanted to counter a melee attack with its shield and thorn ability. Lord Arianthus is always the best choice against melee and magic. Also because of its shield ability, it gets less damage from ranged attack too.


---

---
Did My strategy work out?
yes, 100% as you can see the result. I used it for the first time and I won. I will try to upgrade it but I am not sure about it :P Carrie I did it ;).
---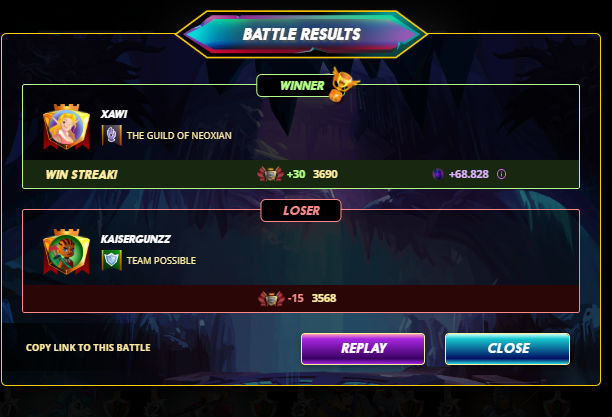 If you want to play splinterlands then SignUp Here
---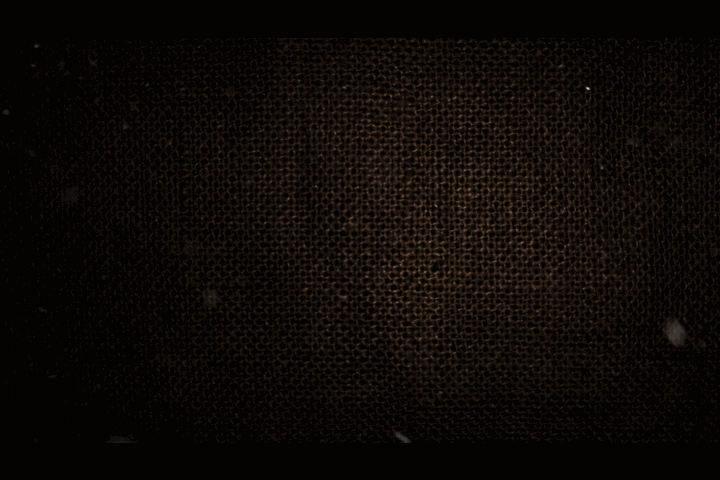 ---
Posted via neoxian.city | The City of Neoxian