Hey there Chef xawi is here :P XD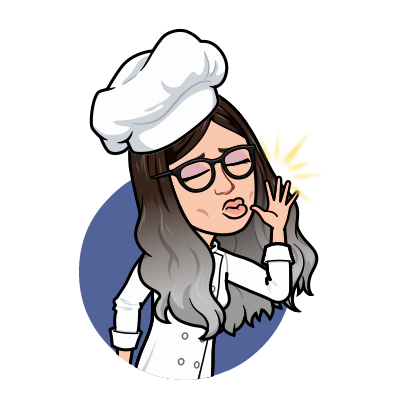 ---
Yesterday, I was wandering here and there on youtube in search of some new good music and while doing that search, I stumbled upon a video whose thumbnail caught my attention.
Well, that video is in the Urdu language so hive people won't understand the language. That's why I am not sharing the video link but I'll try to write whole procedure. It was a super easy and exciting recipe that I didn't have to go to the market to shop for anything. I already had everything in my grocery as I love baking and it is my passion. So to fulfil my baking desire I always have everything related baking in my stock all the time.
Ok, Guys hold your breath I am going to share a picture of my first time ever attempt to make chocolate cookies😂 I hope you'll like it if not then you guys are allowed to laugh😂.
---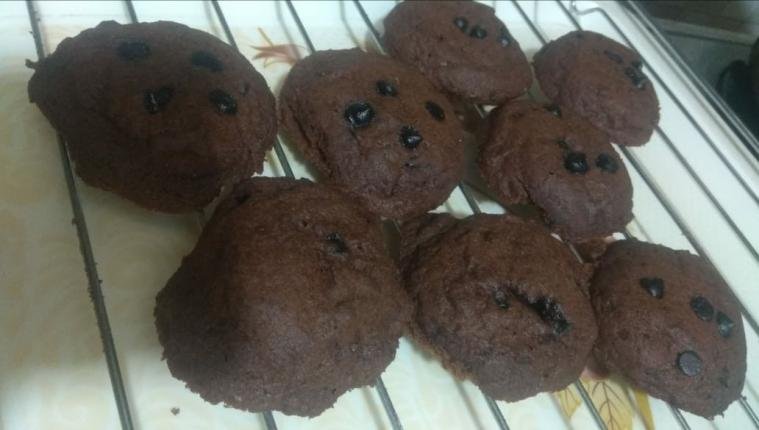 ---
My first experience :P That's why sharing on my blog. After this attempt, I would try to master my cookie making skills, as I am quite good at cake baking now. I am still struggling with pizza baking so there is that.
So look at the texture and richness of Fudgy chocolate brownie cookies. Yea before I've eaten chocolate chip cookies but this fudge brownie is a new and innovative way to bake chocolate chip cookies. Fudgy chocolate Chip brownie cookies are soft inside but crunchy outside. I am damn sure when you will try this new method you will forget traditional brownies you would love them then.
Procedure
First of all, take a bowl and whisk butter and ice sugar(Quantity depends on how much you want to make). Here I took Tablespoon butter and 1 cup ice sugar. You have to beat them until they get mixed really well after that add 2 eggs, vanilla flavour and unsweetened cocoa powder. But now mix it gently don't put so much power while beating them because we don't want to over mix ingredients.
Now add flour slowly in little quantity. I stopped adding flour when I saw my dough is smooth and soft enough. Yea I didn't measure flour quantity as I was adding flour in little quantity until i got the desired form of my dough.
How do you know now your dough is well prepared? so here is a tip when you think your dough is prepared then try to mix the dough with your fingers if the dough is not sticking with your fingers it means it is ready for the baking :P XD
Ok now is the final step add chocolate chips mix them gently in the dough. Make small balls put them on the butter paper and press them with fingers. After that give them a round shape and your cookies are ready to get in the oven. Oh, yea your oven must be pre-hated. I preheated my oven at 350 degrees F.
Hope you liked my first attempt. Time to play splinterlands see ya :P
Posted via neoxian.city | The City of Neoxian