Heya splinterlands fam,
I am hoping everyone has claimed good season rewards and if I talk about myself then mine rewards were just so so. Splinterlands has made my life like a robot. I sleep, awake and set my timing according to the game. Yea I plan my quests when to play and when to not. I set alarms for tournaments and yes speaking of which tournaments hmmm. A few days ago I wrote a post that What is splinterlands up to. I was hell annoyed because splinterlands is organising league specific tournaments and now you can't play more tournaments and if you want to play you have to pay heavy entry fees.
But it seems that wasn't enough. Splinterlands has decided to torture players. When I looked at new rewards of the tournaments I was literally speechless. Before saying anything let me just show.
Untamed all the pointy things
---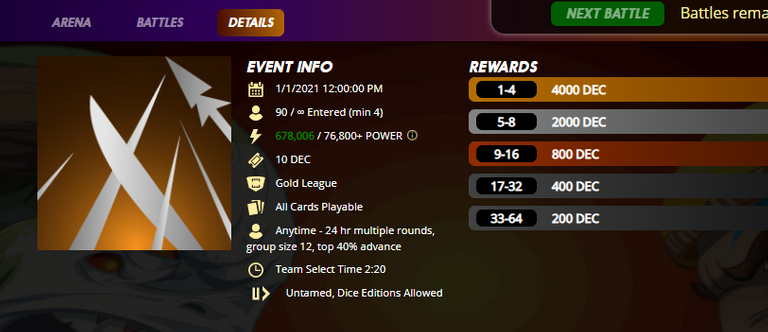 ---
The above screenshot is of all the pointy things tournament which is the gold league. This tournament used to pay 1-4 position 24k and so on the rest of the reward distribution. Now 1-4 position will win 4000 decs only. bronze level rewards for gold league tournament? I asked team member of splinterlands that what is this? Then he replied he is not happy either I should complain about it. Well, I didn't bother to complain because I don't put myself in something where I already know many would have already complained. I just hope it wouldn't last long otherwise we the player are gonna suffer.
Untamed diamonds to the victor
---

---
This one is a diamond league tournament. The highest prize in this tournament was 40000. And now 5400? such a huge difference. I don't know why is that so but I am hoping that it would be for just these two tournaments. Because when I was entering tournaments I saw they changed the rewards. I assume that would be because of complaints. When you know you are going to get a lot of complains then I think splinterlands should think 100 times before making any decision, no offence though.
Well, that's the story of every day. I wanted to share some epic battles using SCARRED LLAMA MAGE. I was trying to help out my friend who plays this account on the last day of the season. So he can get some packs. While playing I got some rules where I saw that account lacks so many cards. I didn't have a choice but SCARRED LLAMA MAGE. And also this was the best time to experience SCARRED LLAMA MAGE's real strength.
---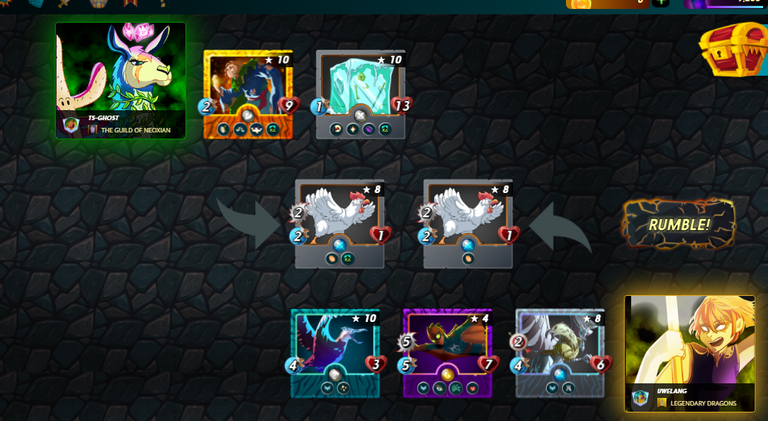 Given rule reverse speed and earthquake with such low mana cap. It was so amazing battle that I fell in love with this earth summoner.
---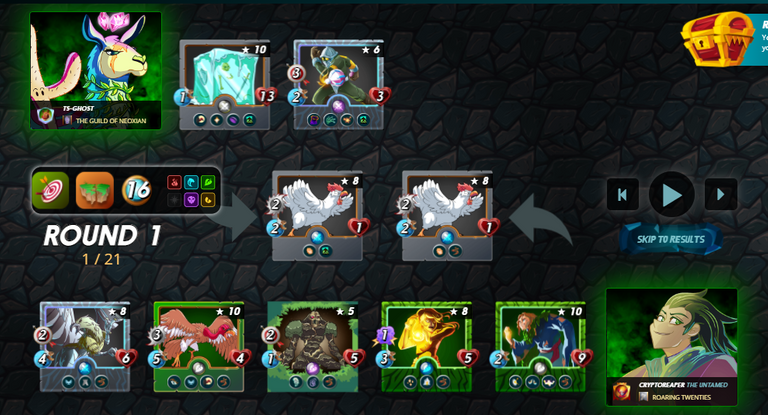 ---
I leave you all to watch these two amazing battles and i will see y'all in my next post. New year resolution I will try to create one post daily :P Let's see how far it works :P XD Good night
Posted via neoxian.city | The City of Neoxian