Greeting Blockchain Gaming Lovere
The decline in daily activity across blockchain games during 2020 is attributed to loss in gaming activity on Ethereum(# 1 gaming blockchain), due to the higher transaction costs. From February to August the average daily gaming activity of Ethereum fell by 85% from 8500 unique wallets to just 1400.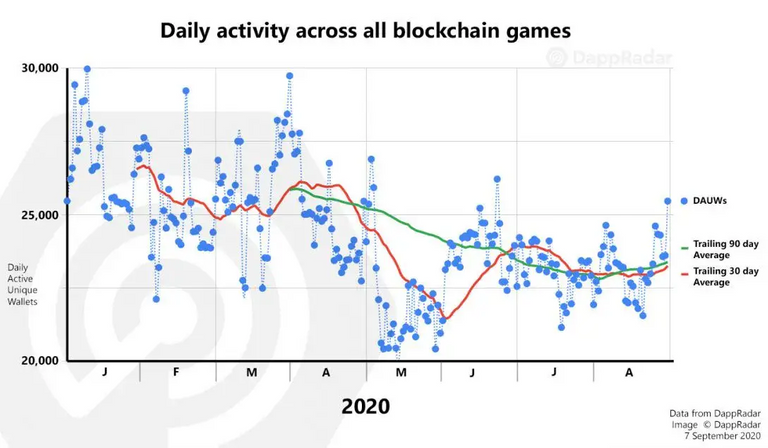 Despite Ethereum gaming sharply falling, it is surprising to see that overall blockchan gaming sector hasn't taken a serious hit. The reasons for that is other blockchain games like Splinterlands cotinue to perform pretty well.
Ever since its transition from Steem to Hive Splinterlands has grown strong and is continuously attraction new users. The daily unique active wallets on Splinterlands grew throughout 2020 from 4000 in January to 6100 in August.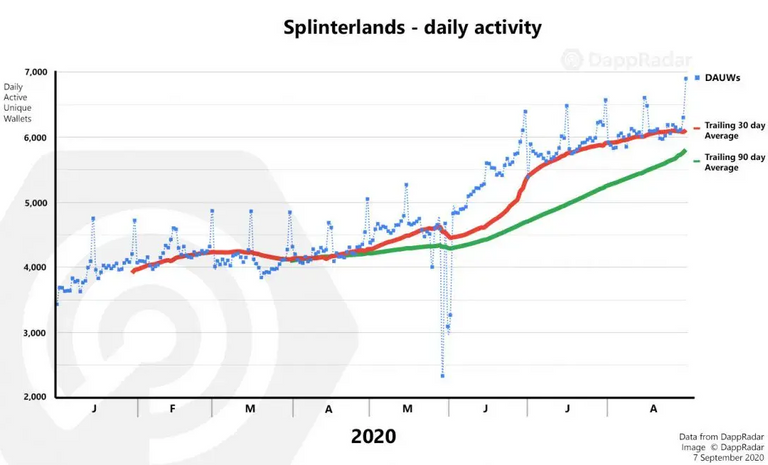 With most popular EOS game Crypto Dynasty showing a steady decline in daily active unique wallets, HIVE has became the most popular game for Blockchain gaming.

---

Daily Report:
Here is a summery of my daily splinterlands proceeding:
Currently standing in Champion-III league at 4,057 position.

Completed my daily quest with water splinter.

Daily loot rewards were ordinary.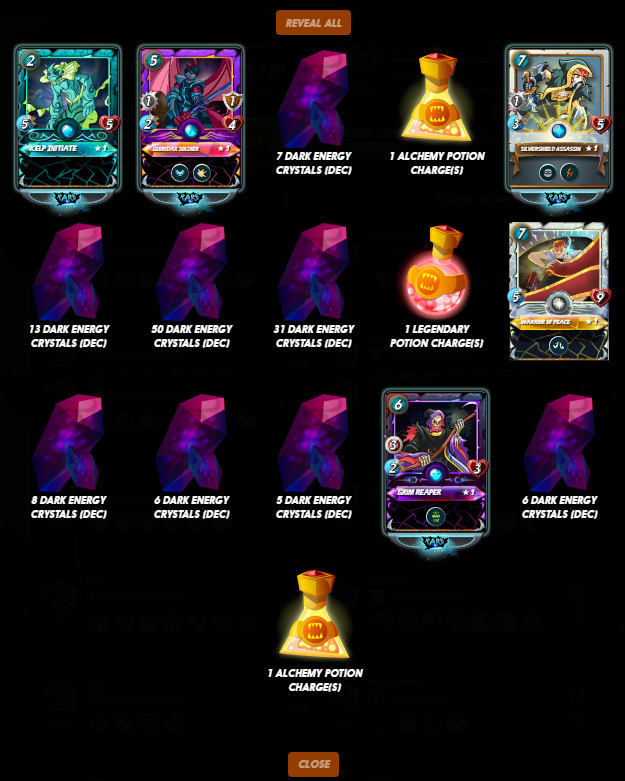 Guild Status:
I am a proud member of Neoxian guild.

Our Neoxian Guild is maxed and we stand at 3rd rank.

We are getting 20% dec guild bonus for every win and 10% shop discount as our quest lodge is maxed.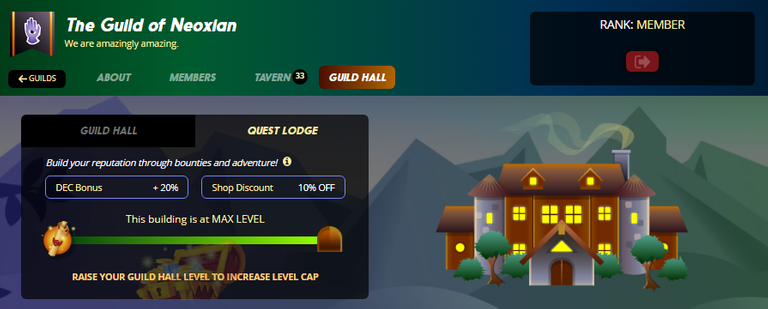 That will be all for today!!!
Good Luck with your pulls🤞🤞 🤞
Hive On...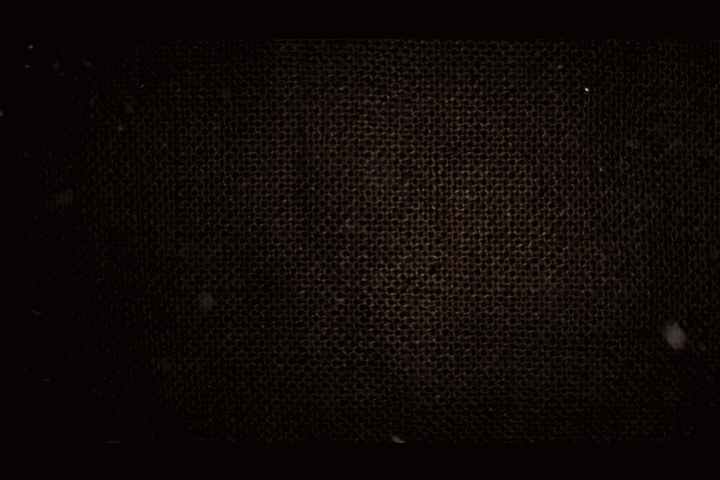 Support @bdcommunity by voting them for witness following this instructions: