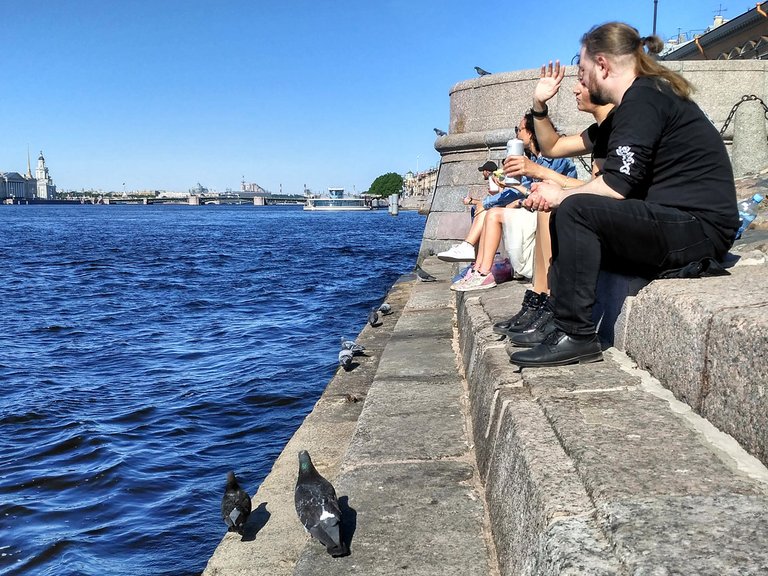 I think the best thing for a hot day is to sit on the riverside. Possible options: on the shore of the lake, on the sea, on the bank of a pond... The main thing is to sit on the shore near the cool water.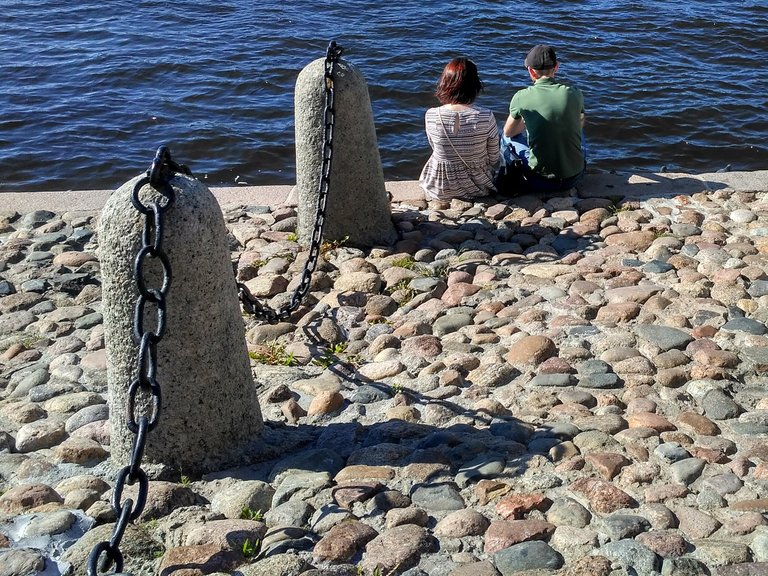 And if you sit on the bank of the Neva river, one of the best places for it is that descent to the water, which I photographed. You can sit on the steps by the water itself, and then you have to be careful that the wave raised by the passing boat does not wet your legs. Or you could sit a little higher on the rocks heated by the sun.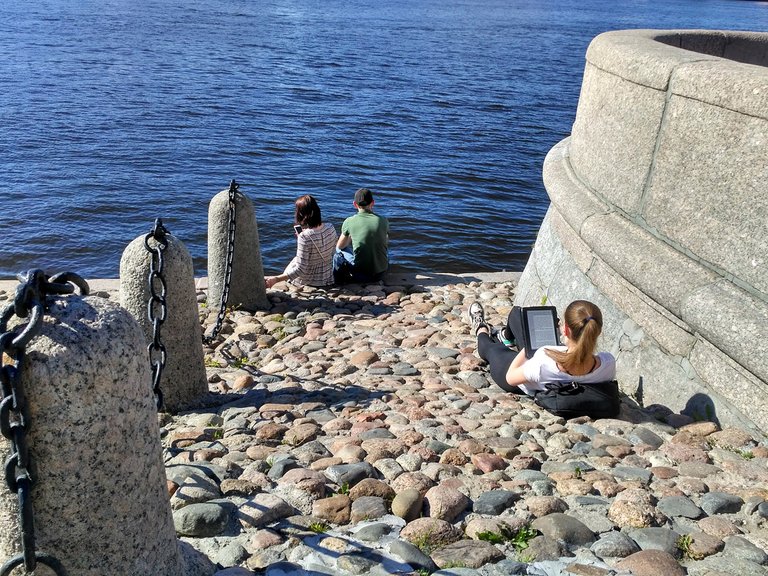 Electric scooters are gaining popularity very quickly, and there are more and more of them literally every day.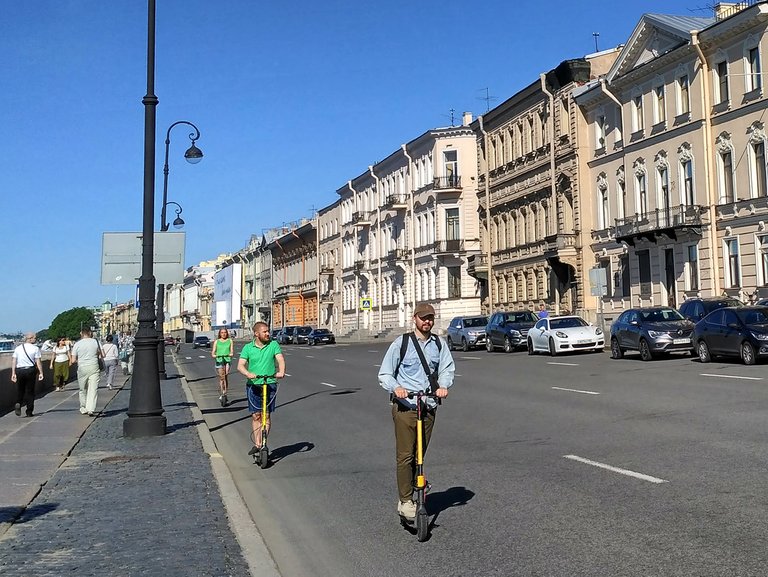 This is the Wedding Palace, a magnificent building with very beautiful interiors.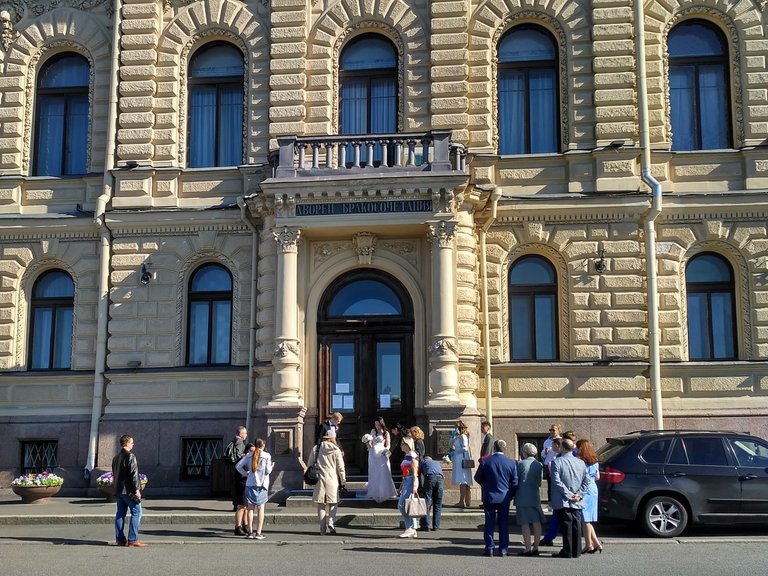 | * | * |
| --- | --- |
| Smartphone | Xiaomi Redmi 3 |
| Location | Saint Petersburg, Russia |
This is my entry for the #beautifulsunday created by@ace108.