the DELI listing disappeared...


I contacted Neoxian and apparently y'all need to re-DELI to @spinvest-neo now. We tested the theory, he sent his DELI and it showed up. We need to get it over ASAP if you want to rejoin, and the automated voting will be working full steem (sic) again. Then we have decisions to make, I'm going to go with whoever replies here, give their vote proportional weight and let the cards fall where they may. I'm voting for option ONE, btw 😉
Suspend payouts until first week of June, and get 2 months worth of the new HIVEST Tokens 💪😎👍

Payouts now, but paid in NEOXAG, as Spinvest (HIVEST) tokens are not dropped for Hive yet anyway...
I am sending my DELI right after I send this post, and @spinvest-neo will have almost 250,000 to work with. I am also posting membership listings, or "tagging" everyone in Spinvest-NEO. Please vote in the category below, I will post reply for #1 and #2 so be sure to vote for that and list your support beneath in a comment.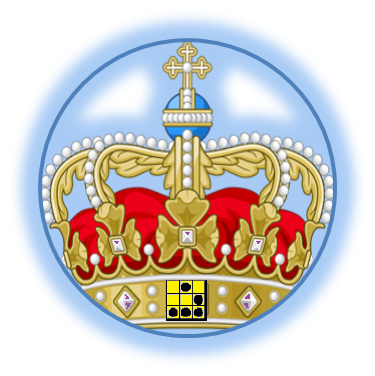 @shanibeer spinvest-neo 5150
@qam2112 spinvest-neo 70000
@spinvest-leo spinvest-neo 4000
@conradsuperb spinvest-neo 10451.08556256
@silvertop spinvest-neo 1229.14709376
(and alts)
@elizabethbit spinvest-neo 754.5535889
@bucipuci spinvest-neo 220
@raymondspeaks spinvest-neo 50000
@felander spinvest-neo 375
@ladysalsa spinvest-neo 50
@preparedwombat spinvest-neo 5000
@oldmans spinvest-neo 2000
@elbrava spinvest-neo 200
@anouk.nox.spt spinvest-neo 3000
@silverstackeruk spinvest-neo 5000
@melinda010100 spinvest-neo 3300.47920471
@taskmaster4450 spinvest-neo 12371.11525688
@ecoinstant spinvest-neo 700 (please verify if this is an ALT account, I can combine payouts and no other action required...)
@sames spinvest-neo 394.72724462
@bitcoinflood spinvest-neo 50000
@incubot spinvest-neo 500
@taskmaster4450le spinvest-neo 3280.79694281
@spinvest spinvest-neo 1757.623
@fredkese spinvest-neo 720
@lammbock spinvest-neo 111
@welshstacker spinvest-neo 1600
@methus spinvest-neo 9500
@putu300 spinvest-neo 1014.01363957
@hetty-rowan spinvest-neo 3500
@ecoinstats spinvest-neo 1000
@reverendrum spinvest-neo 21794.29944303
@battleaxe spinvest-neo 4668.77578209
@rehan.neox spinvest-neo 5000
@kerrislravenhill spinvest-neo 1401
@metzli spinvest-neo 1000
@moderndayhippie spinvest-neo 6701
@mcoinz79 spinvest-neo 1000
@tokengesture spinvest-neo 125
@dera123 spinvest-neo 9604.14837411
@ekushya spinvest-neo 500
@votebetting spinvest-neo 10000
@axeman spinvest-neo 83411.11375575
@jurajimmy spinvest-neo 11778.0046685
@gannibal spinvest-neo 1004.93699932
@publicumaurora spinvest-neo 3684.58165296
@mfblack spinvest-neo 136000
@saffisara spinvest-neo 1000
@darkmrmystic spinvest-neo 9357.23650631
@ronaldoavelino spinvest-neo 6000
Posted via neoxian.city | The City of Neoxian