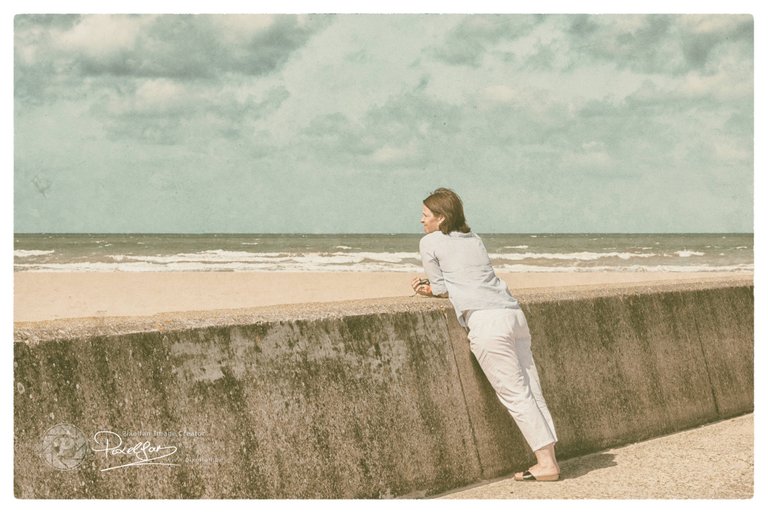 I don't know if you saw the picture I posted yesterday, but all those hours of editing in that retro style not only brought me entertainment ... they also caused unexpected stress!
Granted, zooming in and getting rid of all those bikini girls to get an empty beach was a very pleasant pastime ... especially zooming in if I'm honest. 😊
Less pleasant was the look of my wife who unnoticedly followed all my work ...
So I had to make up for something and repeated the whole procedure ... but with her as the main subject of the photo.
And this is the result! Mrs. Pixelfan looking out over the beach! I just hope she acknowledges that it's all about the aesthetic and likes the picture ...
But now I wonder how all those nude photographers deal with this?
Ps: of course this story is not real ... in reality it is even worse 😉
---
You liked this post?
Right you are 😉
Just follow me here to make sure you don't miss any new work. As you can see below, you will be in good company... my 3 skinny friends are waiting for you 😉


BTW: I will not ask you to upvote my posts… deep down inside you know you have to 😉
Curious to see my other work?
Although I spend most of my time here, you can also find me in other places… just take your pick…