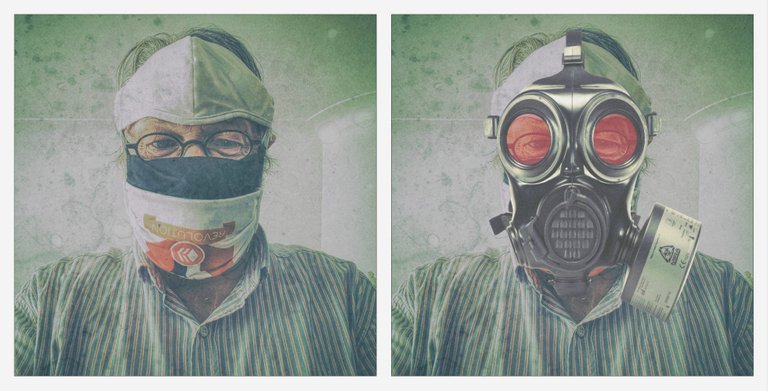 Yes of course it is about the corona virus, what else?
According to the politicians, the situation is under control and we are still in the tail of the first wave with only a few local outbreaks.
According to the virologists, we are in the second wave and the outbreaks are already spread all over the country ...
This obliges me to make a diptych of my selfie ... You already knew the left one, the right one is ... well, suppose the virologists are right ... you better be prepared 😉
Hopefully I don't need a triptych soon ...
---
You liked this post?
Right you are 😉
Just follow me here to make sure you don't miss any new work. As you can see below, you will be in good company... my 3 skinny friends are waiting for you 😉


BTW: I will not ask you to upvote my posts… deep down inside you know you have to 😉
Curious to see my other work?
Although I spend most of my time here, you can also find me in other places… just take your pick…