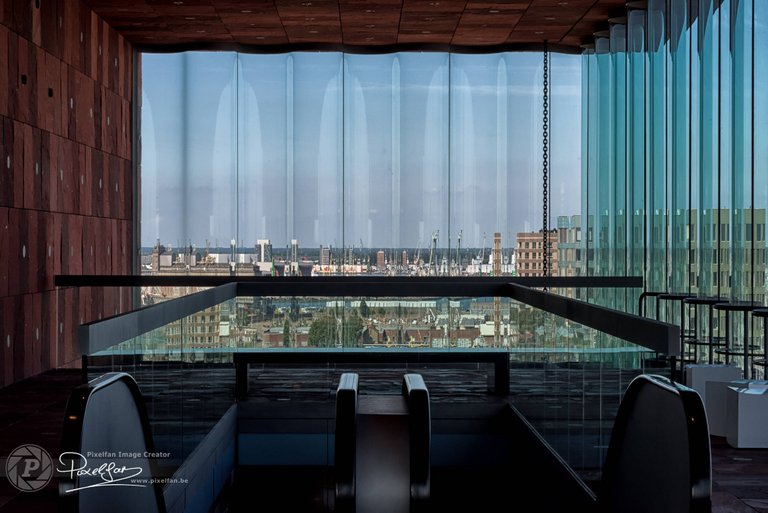 Since my last post elicited some interest, at least the post might not, but the building did 😉, I'll post another photo of the MAS in Antwerp today.
But this time from the floor where I took the curved shadows photo ...
In the background you can see a nice view of part of the port of Antwerp. The funny thing about curved windows is that most of the buildings in the background are duplicated ...
I also made a black and white edit of this photo, but for some reason it doesn't look as strong as the previous one ... Probably it's not abstract enough 😊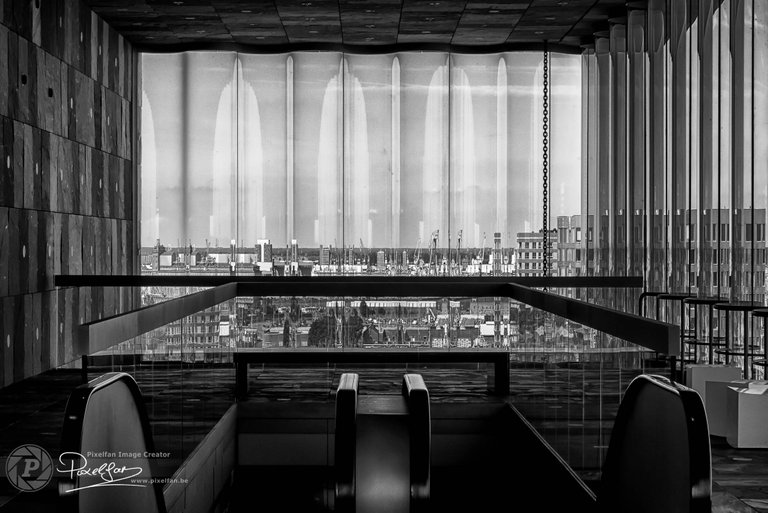 And since I stayed there for a while and took the necessary pictures, you can already guess what the subject of tomorrow's picture will be 😊
---
You liked this post?
Right you are 😉
Just follow me here to make sure you don't miss any new work. As you can see below, you will be in good company... my 3 skinny friends are waiting for you 😉


BTW: I will not ask you to upvote my posts… deep down inside you know you have to 😉
Curious to see my other work?
Although I spend most of my time here, you can also find me in other places… just take your pick…