I've always known my wife would outlive me ...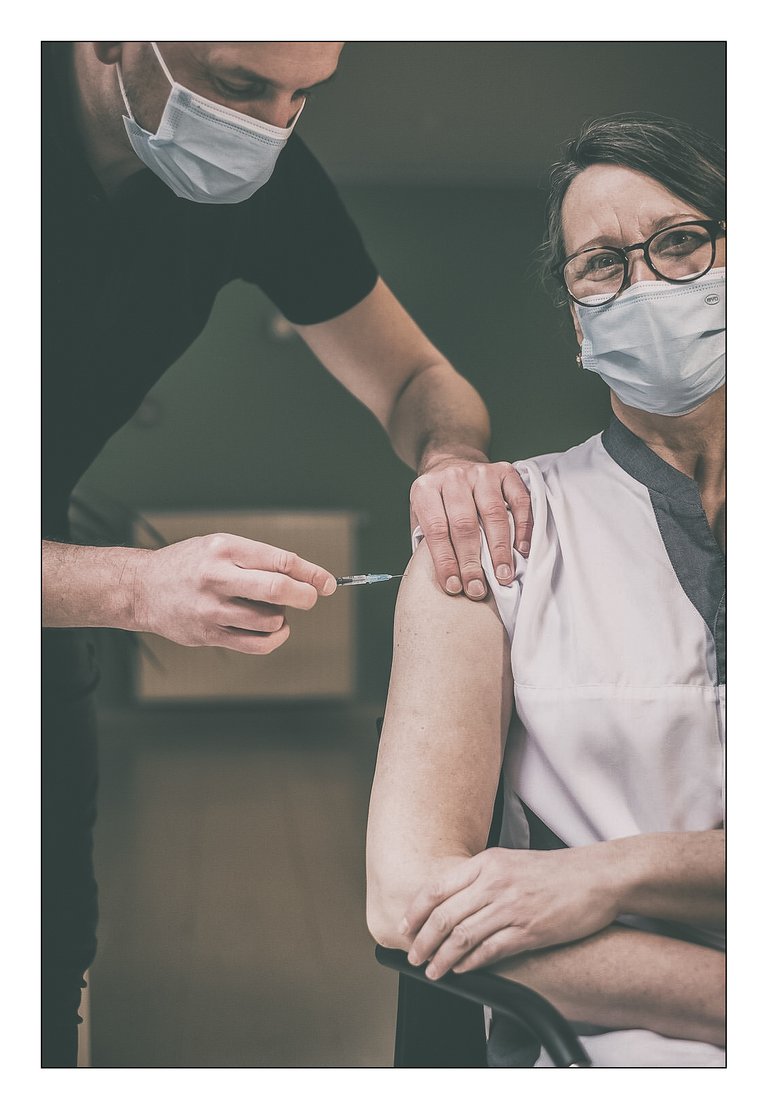 ---
... and now I'm sure 😉
Yes, as a nurse you have priority over the rest of the population of course, so she got her first Pfizer injection today. Within 3 weeks the second and then, after another 12 days, she should be immune to the corona virus ...
And if I'm lucky, and when our government finally stops bickering and takes useful action ... then maybe ... I'll get a surplus of vaccine this year.
(Sometimes I think Trump has been working here as a freelancer in our administration for several months ... 😁)
---
You liked this post?
Right you are 😉
Just follow me here to make sure you don't miss any new work. As you can see below, you will be in good company... my 3 skinny friends are waiting for you 😉


BTW: I will not ask you to upvote my posts… deep down inside you know you have to 😉
Curious to see my other work?
Although I spend most of my time here, you can also find me in other places… just take your pick…






---
---