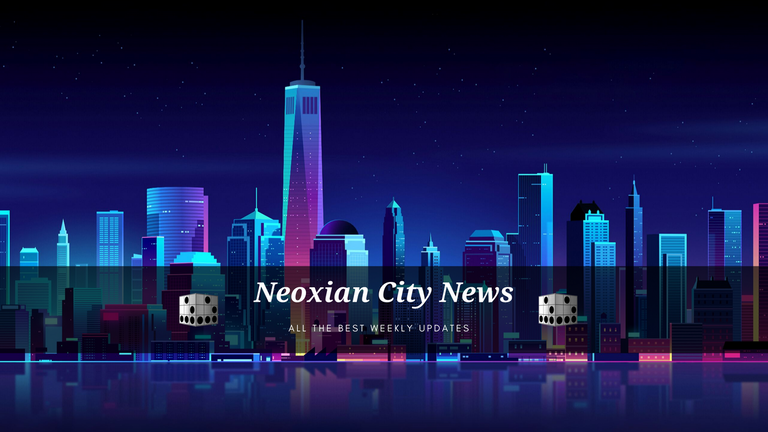 Welcome to the Neoxian City weekly
Welcome folks to your weekly installment of what's going down in the City of Neoxian. If you haven't already, come in and join us in our discord to see what the latest is.

NEOX moved to Hive-Engine on 21st April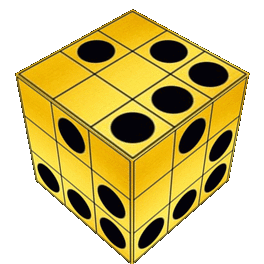 The NEOX token, (Neoxian Gold) has been airdropped to Hive Engine. https://hive-engine.com/ As of this moment, you MUST use Hive Engine to access your NEOX, Neoxian Gold tokens. The NEOX on Steem-Engine are now considered NULL and VOID.
---
NEOXAG to move to Hive-Engine on the 29th April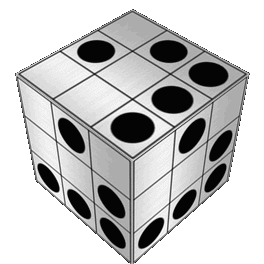 Providing there are zero hiccups, Neoxag will fully make the move over to Hive Engine 29th April and can be traded for Hive in the future. This means that all remaining Neoxag on Steem engine will be null and void and burned. But don't do it before the move!
The new neoxag inflation shall be thus:
85% PoB = Forum
15% Staking
---
NO NEOXAGM(Minning Token) on Hive-Engine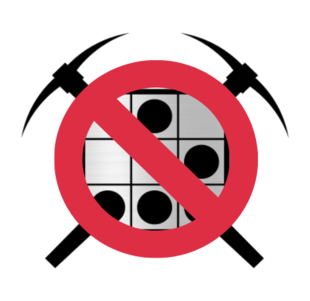 The mining token NEOXAGM shall not be making the transition & there will be a NEOXAGM based airdrop:
1 NEOXAGM = Drop of 75000 NEOXAG
---
IMPORTANT NOTICE :
You are urged to pull your market orders from Steem-Engine by the moving date (4-29), Especially if it's a buy order.

NEOXAG and NEOXAGM on Steem-Engine will be considered NULL and VOID after the moving date.

NEOXAG will only be accessable on Hive Engine. If you have a buy order on Steem Engine after the moving date, you may end up purchasing defunct and worthless tokens. We cannot promise you'll be refunded, so be sure to pull your orders by then.

Remember and use @neoxiancityvb for neoxag and hive upvotes. Hive is now worth 5 times more
Thanks to the awesome coding skills of @reazuliqbal, @neoxiancityvb now gives out votes on hive. Send in max 500 neoxag for an upvote!! It's a good way to use your Neoxag instead of trading it!

Well Man settles into Marriage

A week has passed since the first official marriage in Neoxian City. Well Man admits that he has settled nicely into his wifely duties and enjoys keeping the house clean and tidy as husband Linco is off doing rugged manly things.
"I'd rather have a nice dinner cooking for Linco when he gets home, than doing manly stuff. It doesn't sound like any fun," Well man tells us.

Minetest updates
Implementing NFTs in the near future (we are looking for a developer)
We are currently looking for an in-game developer. Come in our discord and give @raymondspeaks a message for more details.
We will also be launching on Hive when we have a developer.

Get better votes by using the neoxian.city website!
Please remember to use our website, it doesn't cost you anything. By only using our tag there is a 20% levvy on your neoxag earnings.

Outstanding Citizen award
Dragon @raymondspeaks has taken it upon himself to offer no less than 3,000 Neoxag on the second Sunday of each month to one lucky winner.
This is quite a leap from every week, but to prevent empty slots where there are no winners, he thought that running the award monthly would prevent that.
Make no mistake, this is an award that will be given to people for helping, sharing and giving, rather than taking and selling.
The next prize will be no less than 1 HOT token and is currently valued at 100 Steem.
This award cannot be earned, it can only be given -- by that it means you can nominate someone, but you cannot vote for yourself. If no Citizens are chosen then the pool will roll over to the following week.
This month's winner is @Rehan
Congratulations @rehan12 you win 5,000 staked neoxag & 1 HOT
I chose Rehan because of his exceptional call to duty in these key areas:
Being an exceptional curator (I haven't once needed to prompt him)
Setting up giveaways
Generally being a really decent person
This is now the Twenty-fifth week @raymondspeaks has done this, and that has been 31,000 neoxag stake & 1 HOT he has given away.
To clarify -- you'll need to be in our server to be a Outstanding Citizen, an invite is here: https://discord.gg/RkvBGdS

We are one of the most active discords on Hive!!
Neoxian City is one of the most active Discords on Hive from what I have personally observed, and what other people keep telling me. We are active for the most part all around the clock. Our residents span from Australia right over to California; so our timezones cover a massive 21 hours!
Come in and say hi -- we don't bite :)

Where do you fit into the City of Neoxian?
A lot of people come here and get sucked into the friendliness of our server. Some people want to take on roles in the city, others just want to chat and have a good time. There's nothing wrong with either!
What we haven't seen many of though is those wanting to create new roles and responsibilities for themselves in Neoxian City. Our Dragonmaster Neoxian is always open to new ideas.
Do you have a special talent? Let us see! Come in and see if you can do something for us -- we encourage growth here. What benefits us, also benefits you.
We have already started a School, A minetest server, A banking service, games, and so much more.
What can you bring to us?

Curation Station!
Our curators regularly scour the whole of Neoxian to find the best and sometimes most undervalued work to send into planetary orbit with our humungous weighted curation trail. If you observe our tribe we have one of the best trending pages and that is because our administration team weight the trail down with their HUGE votes.
These are our picks:
Please note: We only support original content here.We will exact vengeance with extreme prejudice on plagiarists and spammers. So we want to see you unleash that creativity of yours. When you create you get better at what you do. When you plagiarise it is a wasted effort, and we don't like wastefulness or laziness here.
We also take our tags seriously. So please try and use the relevant tags as we will only vote on those with them. We won't be voting a picture of your cat with SPT for example. SPT is for Steemonsters.

Our best picks of the week will be featured on our weekly newspaper highlights.
Best picks of the week
Our first pick of the week is from @warpedpoetic

You will enjoy this amazing story with great thrills from this author.

Curated by @afolwalex


Great photography here.
Curated by @afolwalex

Our next pick of the week is from @fmbs25

Amazing fruits and veggies recipe by fmbs25, dual written in english and spanish.
Curated by @udezee

Our next pick of the week is from @birdsinparadise

Birdsinparadise relying on pantry items to create yummy cacao kisses in this quarantine period.



Curated by @udezee

Our next pick of the week is from @erikah

In this lock down period, we are thinking what we are missing but why not think little bit differently than that? As that will change you pov for the time being.


Curated by @rehan12

Our next pick of the week is from @boddhisattva

A lovely combination of natural moment. Perfect image, at the right place at the right time.


Curated by @rehan12

Our next pick of the week is from @pixelfan

First signs of resistance very thoughtful post. And actually image is saying so many things.

Curated by @xawi

Our next pick of the week is from @zellypearl

Bit fantasy fiction story but I love it let's fall in love

Curated by @xawi


Very useful post on how to draw hilarious clowns
Curated by @neoxian

Our next pick of the week is from @helengutier2

This is really cool. Learn about dentistry whilst watching a real Dentist work.
Curated by @raymondspeaks
Our next pick of the week is from @aleister

A brief but beautiful trip to Gerês - Miradouro Velho - Pedra Bela, Portugal with @aleister.
Curated by @thereikiforest

Our next pick of the week is from @zumed

The healing gifts of nature are all around us. Here we learn some medicinal benefits of the Moringa Tree thanks to @matthiasolusegun.
Curated by @thereikiforest

This is our weekly edition of NeoxianCity Newspaper. We would like to congratulate all the featured Authors. keep up the high-quality original content-generating work.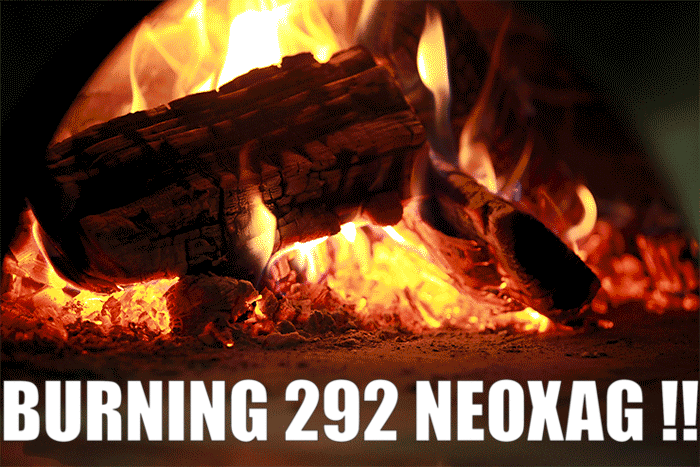 WE BURNED 292 NEOXAG(Previous Paper rewards) THIS WEEK
ALL NEOXAG REWARD OF THIS POST WILL GOES TO BURN ACCOUNT(

@NULL

)

Neoxian is a HIVE Witness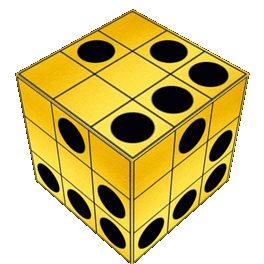 For further details & information join Neoxian City discord server

Do you know that you can earn NEOXAG tokens as passive income by delegating to @neoxiancityvb. Here are some handy links for delegations: