Hello fam,
Here I am for my second participation to the contest hosted by @justinparke.
This week theme is The 👴 Uncle Scrooge - My First Million. I think you all know him? aha, he rocked and accompanied most of us.
For a more complete review, I invite you to see the participation of @brittandjosie.
What's great is with this contest every time, I can escape, dream and go back in time to become a simple and innocent child again 👧
Here is my second【c】【o】【m】【i】【c】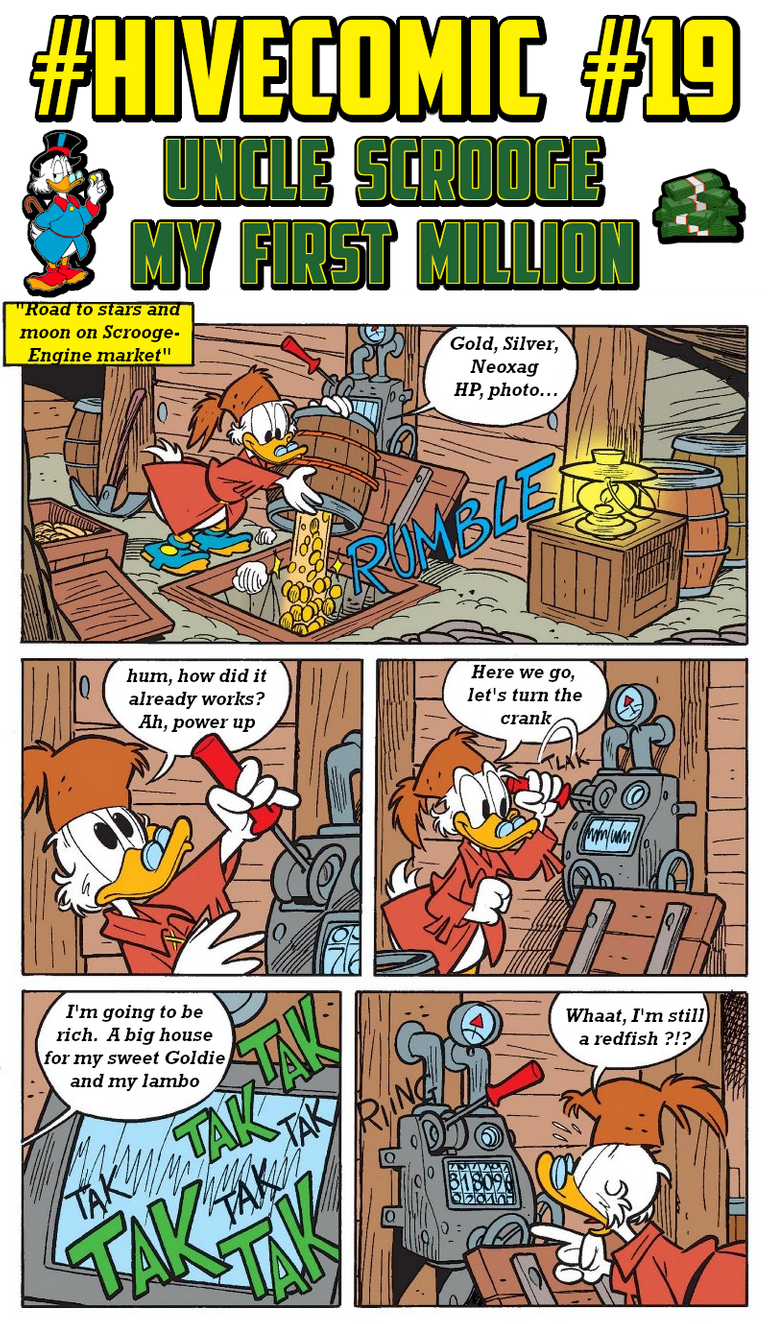 Here is the first ⓒ̣̣̣ⓞ̣̣̣ⓜ̣̣̣ⓘ̣̣̣ⓒ̣̣̣ I previously made.
Do you love to laugh, comics and are imaginative? I encourage you to join and why not to take a look at the instructions.
Always with creations on mind and love 😚

Coucou la famille,
C'est parti pour une deuxième participation au concours organisé par @justinparke.
Le thème de cette semaine est 👴 L'oncle Picsou - mon premier million. Je pense que vous connaissez tous l'oncle Picsou? aha, il a bercé et accompagné la plupart d'entre nous.
Pour une revue plus complète, je vous invite à aller voir la participation de @brittandjosie.
Ce qui est génial, c'est qu'avec ce concours à chaque fois, je m'évade, rêve et remonte dans le temps pour redevenir une simple et innocente enfant 👧
Voici ma deuxième【B】【D】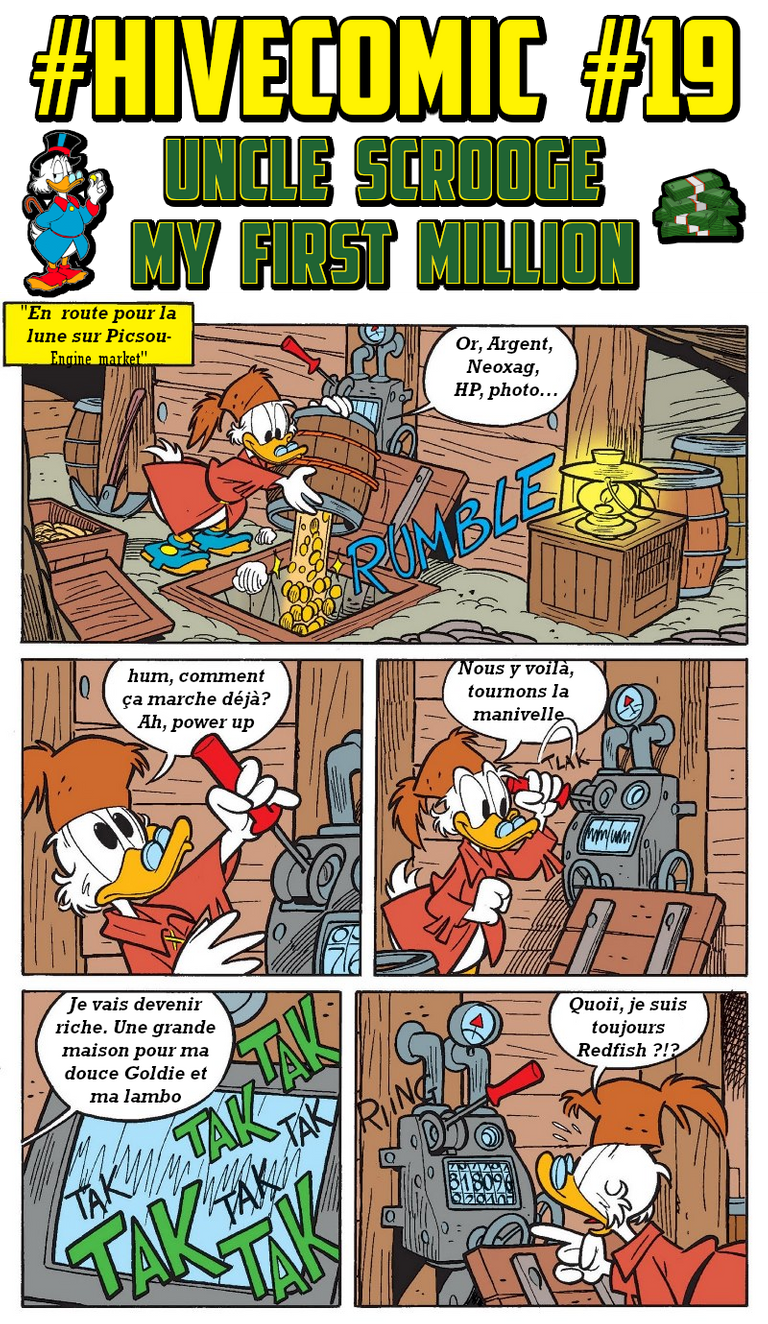 Vous trouverez ici ma toute première Ⓑ̣̣̣Ⓓ̣̣̣.
Vous aimez l'humour, les BD et êtes imaginatif? Je vous encourage à nous rejoindre et pourquoi pas à jeter un coup d'œil aux instructions.
Avec amour et créations dans la tête, bisous 💋


Posted via neoxian.city | The City of Neoxian