Hello family 🤠
How are you ? 🤗
I was a little busy these past few weeks. I am beginning a new chapter of my life and even living my own dream that's why I have to work more.
I will make you discover Colmar with me this Sunday.
On Tuesday, I went with a student friend to a city tour and we go to some shop and had a little fun, it was cool.


It's Halloween Soon... 🦇

We were walking on the center when I saw a Marseille Soap shop : La Maison du Savon de Marseille.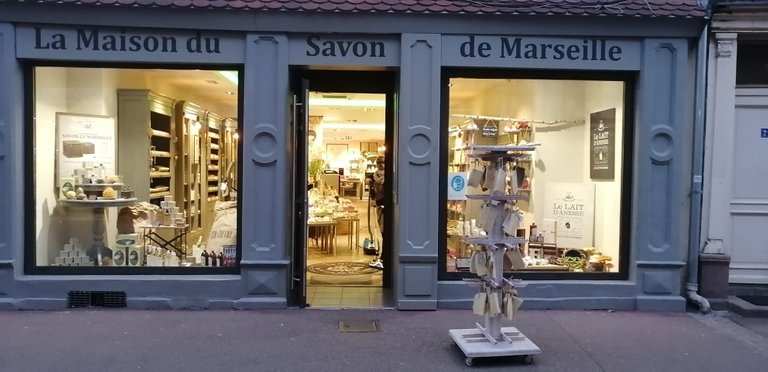 I really love the exhibition of the soaps and I had the luck to tell the owner ;)..


Very warming and welcoming, I thought of going there once to buy and discover some flavour of the House. 💦

Colmar is very wonderful, even by night.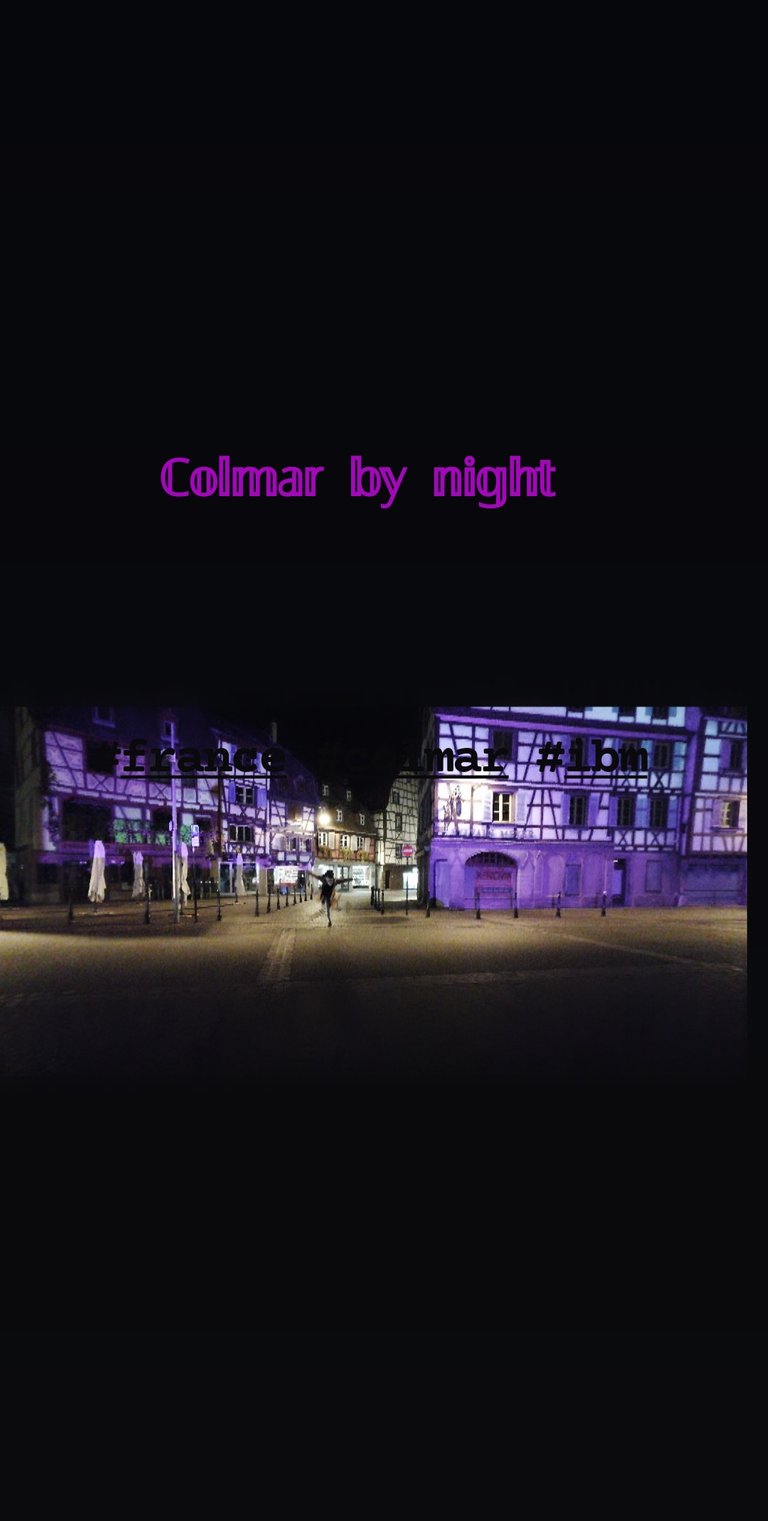 You can see here the color light projector.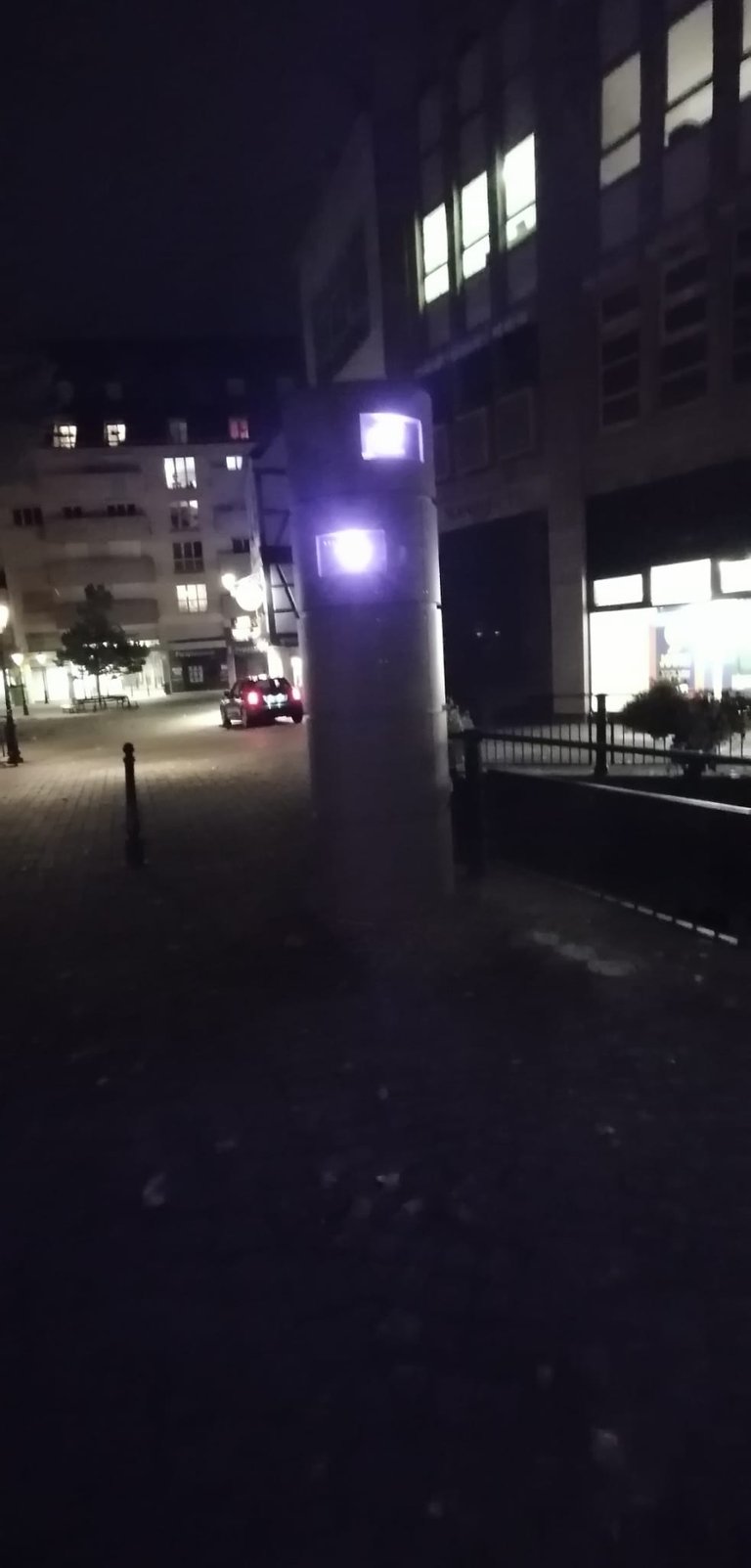 On the way back home with the Swiss students, a wonderful fountain appear in front of us.
That's Amiral Armand Joseph Bruat, Governor of Antilla born in 1796, Colmar and died in Messina in 1855, Italy.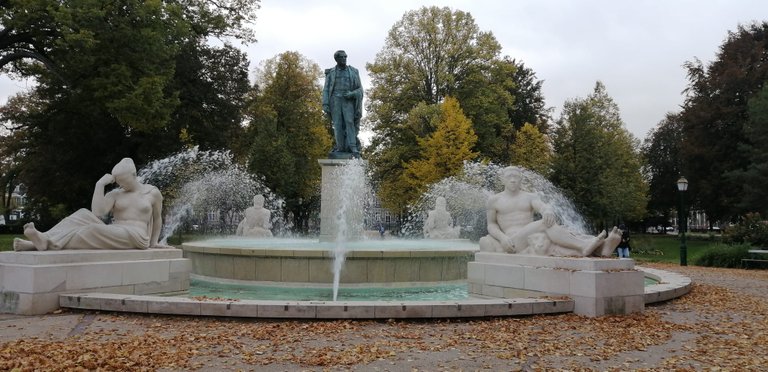 The statues repensent Antillan people, African descendants are suborning him. That's full of History and means a lot for me.
You can see here the particularity of the black-african body who sometimes some of us do not particulary seen it.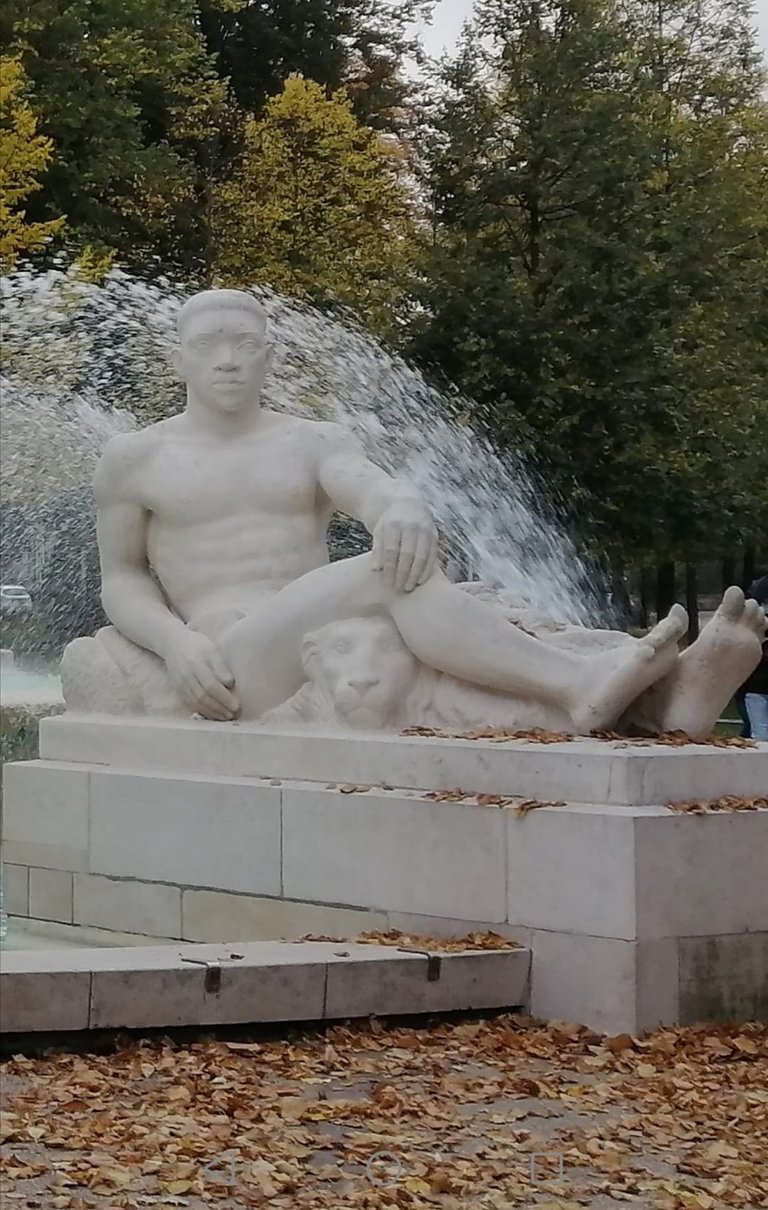 By the way, we are getting a little bit anxious about this crisis-situation (Covid-19), us students because some of us travels from country to country.
For my part, is every weekend to Swiss-France but some others are travelling every day and others come from Germany too... That is very special.
I've also heard that some of us are partying every weekend. It saddens me to hear the recklessness of some people and even more so the young people.
Do you know that we all wear our masks during the classes?
It was very weird and special at beginning for me, but now I and my classmates have gotten used to it.
Ah yes, this year we are about 70 students of us in the trilingual and trinational International Business Management program.
--> Just think about the risks we are taking and how the universities are managing the situation...
What about you and are your plan for this next week?
I wish you all a good health and a good upcoming week, always with love and a lot of big hugs 🤗💋

𝐼 𝒶𝓂 𝒽𝒶𝓅𝓅𝓎 𝒶𝓃𝒹 𝓅𝓇𝑜𝓊𝒹 𝓉𝑜 𝒷𝑒 𝓅𝒶𝓇𝓉 𝑜𝒻 𝓉𝒽𝑒 Ladies of Hive Community, 𝐼 𝑒𝓃𝒸𝑜𝓊𝓇𝒶𝑔𝑒 𝓎𝑜𝓊 𝒶𝓁𝓁 𝓁𝒶𝒹𝒾𝑒𝓈 𝓉𝑜 𝒿𝑜𝒾𝓃 𝓊𝓈 💞



Posted via neoxian.city | The City of Neoxian